How HBO's ambitious SXSWestworld campaign leveraged hyper personalization and content at scale to captivate festivalgoers—and an entire industry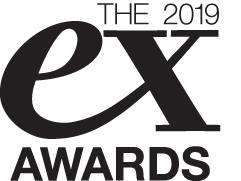 Loyal fans of the HBO series "Westworld" might have thought twice about the roundtrip ticket to Sweetwater.
The fictional town is home, after all, to more than a few gunfights, ambushes and bloody massacres that are the trademark of the provocative sci-fi Western series. But that didn't stop attendees at SXSW from lining up for a chance to see the network's SXSWestworld experience—a three-day event so ambitious Forbes said it was "Certain to inspire FOMO and regret for years to come."
It takes a lot to stand out at SXSW these days, but that's exactly what HBO did with a program that transported festivalgoers 30 minutes outside of Austin and immersed them, as if by time machine, into a whopping 90,000-square-foot replica of "Westworld." The experiential concept: in SXSWestworld, fans could live out their own "Westworld" fantasies.
---
---
It was a strategy born largely out of necessity—by one of the first television brands to build its business based on content, not advertising revenue. More people tuned in to the "Westworld" series premiere in 2016 than any other series in HBO's history, including "Game of Thrones" and "True Detective." But with a 16-month hiatus between seasons—the calling card, it seems, of many successful cable series—the network needed to reenergize its fan base while simultaneously piquing the interest of prospective viewers. The strategy would need to focus on leveraging the passion of existing "Westworld" fans while creating a live experience so unique, so spectacular and so shareworthy that it could entice even the most reluctant viewer to tune in.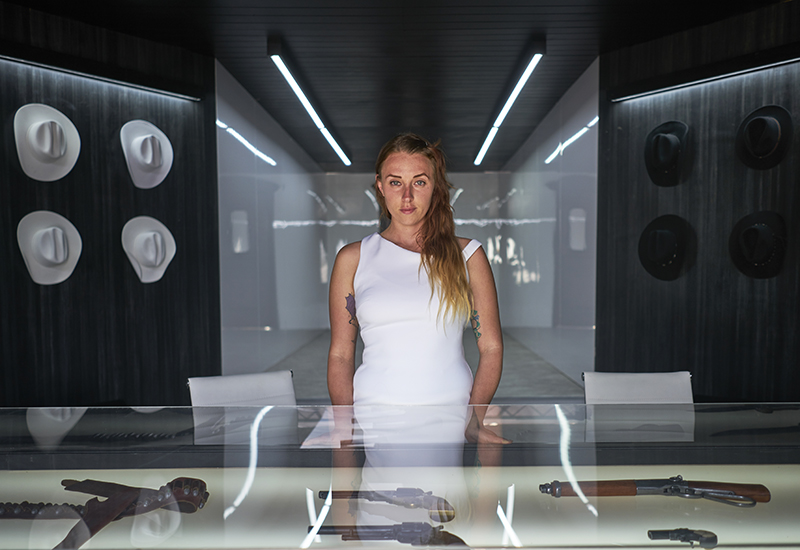 The power of SXSWestworld would, in many ways, belong to the fans.
"We're always trying to build programs that are driven by the superfan, the one that we call our 'deep diver,' that's online talking about the show and influential amongst their peer group," says Steven Cardwell, vp-program marketing at HBO. "You need to start with your superfan as the epicenter and have them radiate out and get the people that aren't a superfan to pay attention to what they're doing and thereby cosign and get on board with it."
Loyal fans have always been instrumental to the success of TV shows, but as more and more consumers are faced with an overabundance of choices of what to watch (there are more than 600 scripted series on TV right now), cable and streaming networks have had to step up their game to stand out and give viewers more reasons to tune in. It's why Hulu sent its "Handmaids" out on the streets of SXSW in 2017 and 2018. It's why the "Game of Thrones" iron throne suddenly popped up in New York City a week before the series' 2019 final season premiere. And it's why Amazon Prime unleashed its "Garden of Earthly Delights" activation at SXSW this year, to promote its "Good Omens" series.
The fact is, many shows today live or die in the ratings by their ability to engage fans—in real life.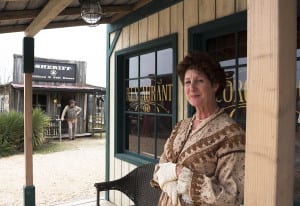 "When you are working with certain properties that have extensive worlds that they're building within the series, experiential becomes a great tool in the marketing mix for promoting the season because there's so much you can do in and around the world that the showrunners are building," says Cardwell. "An episode of TV is linear—it's 60 minutes long, and there are so many different things that don't get to be explored when you're watching something that's finite. [Experiential] marketing gives us an opportunity to surround the series and provide a tangential universe in a way where fans can actually get folded into that experience and, in the case of 'Westworld,' be treated as if they are a guest in the park. That felt like a really natural area for us to explore."
Patrick Jong, vp-experiential director at HBO partner agency Giant Spoon drove strategy and execution for SXSWestworld, and says he has also seen an uptick in experiential among studios activating at the tentpole events, including Comic-Con, SXSW and CES. "Everyone's pulling out all the stops now," he says. "The more these studios show up and create these great experiences, the more they're creating FOMO for other studios."
---
More From HBO's Event Portfolio:
---
Perhaps serendipitously, the popularity of these events are also aligning with another trend in contemporary culture: escapism. Whether it be Westeros from "Game of Thrones," Sweetwater from "Westworld" or Gilead from "The Handmaid's Tale," some of the most popular shows right now are based on other worlds or older worlds that offer a much-desired respite from our own. It's an effect underscored in a recent New York Times Opinion column entitled "Why we need 'Game of Thrones,'" in which science journalist Annalee Newitz suggests that, "Whenever there's trouble in the land, it seems, our narrative appetites lead us backward in time, offering escape in tales of a world before modern statehood and techno-capitalism." If consumers today crave the escape, experiential enables the creators of these popular series to give it to them.
Adding to these cultural cravings are the millennials, who crave "the experience" over "the thing," and of course, those all-important bragging rights on social media. Part superfan scavenger hunt, part immersive theater experience and part choose your own adventure, SXSWestworld delivered against it all with the help of a troupe of more than 60 impenetrable actors and a 444-page script that, together, created a powerful suspension of disbelief that was unprecedented in experiential marketing and that ignited a frenzy of media and influencer attention over its three-day run.
By the time the double doors swung shut for the last time at the meticulously recreated Mariposa saloon (even the wallpaper matched that of the on-screen series), SXSWestworld had proven itself to be the convergence of some of the most forward-thinking experiential trends in the industry.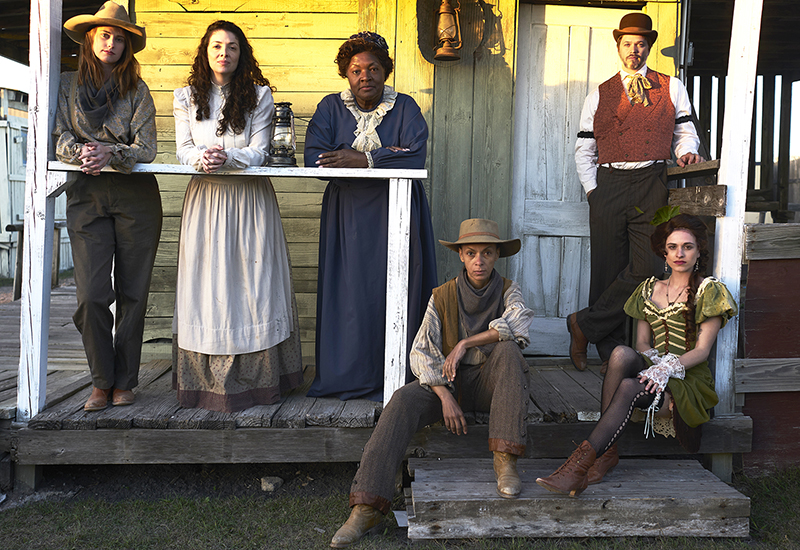 Instead of one experience for its more than 4,500 attendees, it offered 4,500 unique, "must-share" experiences for influencers, millennials and the media. It was driven by storytelling and personalized narratives—led by the actors who reportedly never once broke character. Surprise and delight moments, clue reveals and Easter eggs were abundant and designed to engage superfans and casual viewers alike. And perhaps most bold and trendsetting was the audacious analog nature of the entire experience—held on opening weekend at one of the world's premiere technology festivals. Add "digital detox" to the list of things consumers are craving today and, yep, SXSWestworld delivered on that, too.
"As screen time goes up, I think people are getting digitally fatigued," says Cardwell. "When you get an experience that forces you to put your phone away and be present and experience something, people really respond to it and have higher recall about that experience. That is a positive trend."
Indeed, trendsetting experiential marketing has quickly become the calling card of HBO, which is the first television network to win a Grand Ex award in Event Marketer's 17-year history.
So grab your boots and your hat, tender foot—we're taking you to Sweetwater.
WELCOME TO SXSWESTWORLD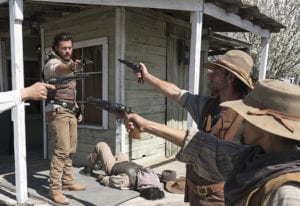 "Westworld" is based on a fictional amusement park where artificially intelligent "hosts" enable attendees to live out their wildest fantasies. Because the hosts are robots, there are seemingly no consequences to the wide array of (sometimes violent) fantasies many guests choose to live out. Until—spoiler alert—there are.
The SXSWestworld experience was a decidedly more PG-rated version of the TV series. It kicked off in the weeks leading up to the opening weekend (March 9-11) with a series of faux park tourism campaigns by Delos, the fictional company that runs Westworld in the series. HBO ran digital, TV and outdoor ads in Austin promoting the tourism experience, all brought to you by "the minds at Delos." Hotel collateral, including door hangs and key cards, also promoted the "destination."
Two weeks prior to opening weekend at SXSW, festival badge holders were invited to register at DiscoverWestworld.com (the site is still live—check it out for taste of the experience). On the site, they could complete a personality assessment that would guide their journey once they arrived on-site. The profile also determined which hat they would get for their journey: bad-guy black or good-guy white. (Fun fact: HBO distributed 2,625 black hats and 875 white hats during the activation's run. Yeesh! Don't mess with Texas!)
Next, participants were told to meet in downtown Austin at the EastSide Tavern to check in with Delos hosts who carried out their welcoming committee duties with the same creepy, robotic coldness as their on-screen counterparts.
Once checked in, a luxury shuttle whisked all of the behatted attendees 30 miles outside of Austin to the site of a real ghost town (shudder!), where HBO erected the 90,000-square-foot SXSWestworld experience. Some VIP guests received access to a secret code that unlocked a Westworld-themed ride with Lyft that included in-story surprises along the way. Others got to take a Westworld-branded shuttle flight from Los Angeles thanks to a partnership with Delta Air Lines. Sweetwater "residents" trying to get home engaged with travelers at the airport and Delos hosts greeted passengers. Even the captain wore a white cowboy hat.
Upon arrival in SXSWestworld, attendees passed through one of the most recognizable backdrops from the show—a white room featuring glass cases full of weapons and walls lined with black and white hats. At the other end of the room, guests encountered another door that led into perhaps the second most iconic "Westworld" set: the train carriage, where series guests were transported to Westworld, and where each SXSWestworld attendee's narrative began.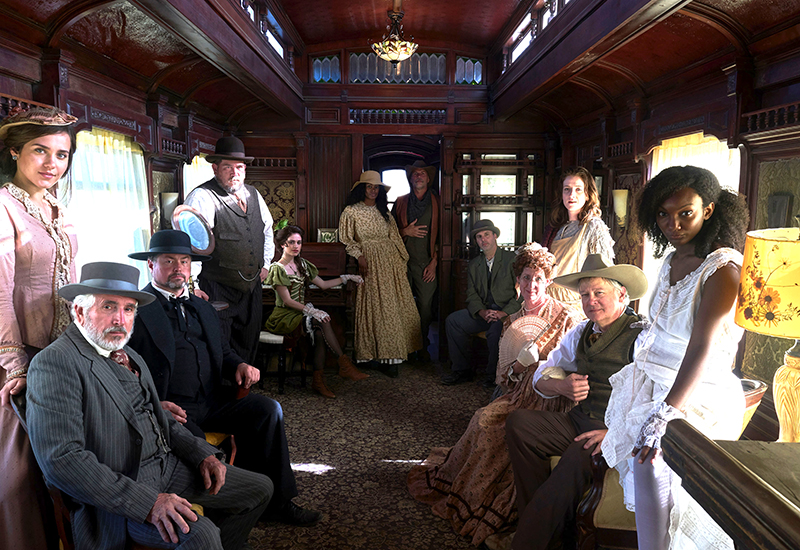 Just outside the train car's door was Sweetwater, the Old West town from the series, and the epicenter of the SXSWestworld experience. Erected across 16 structures—all painstakingly detailed to look like iconic establishments from the show––the town included a general store, a brothel (we know what you're thinking, and, no), a hotel bar, a barber shop, graveyard, horse shoe arena and a post office where every guest had a handwritten letter waiting for them that outlined a mission they could choose to engage in to get deeper into the countless narratives that awaited.
"You have those superfan boys and girls that are going to pick at every detail so in terms of the design and set dressings, I think we did a really good job trying to recreate these spaces and memorable moments that people would identify with and bring those to life for consumers," says Jong. "It's really cool to see something that you're such a fan of. To be able to touch it is next level."
Guests could shop in the local store or get a drink in the Mariposa bar using Westworld coins they earned by completing tasks given to them by the "hosts." They could also play a round of poker, get a hot shave, learn how to throw knives and get an old-time photo taken. Every experience was guided by the actors who expertly chatted up, cursed, teased, flirted with and taunted attendees—moving each of them through their own storyline as they engaged. While all of the guests could choose to simply stand back and observe, most ultimately didn't.
"It was so interesting to watch people turn from voyeur to active participant," says Cardwell. "It really surprised them that they could so easily switch into a new persona. SXSWestworld gave them that platform and a pass to say, 'It's OK to do this.'"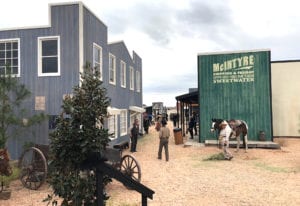 On the bus back to Austin, attendees could be heard exchanging stories of what they did and who they talked to—realizing as they shared that none of them had exactly the same experience. "We really wanted the experience to be both rewarding but also unsettling," says Cardwell. "All of the little touches, yes, unsettled people, but also made them feel that this was something designed specifically for them."
At the core of the experience for superfans was the thrill of the hunt. Clues about season two were hidden throughout the park, while others could only be found by asking the right questions of specific hosts. Some guests found themselves being taken aside by hosts who told stories about mysterious places and happenings in the grave yard or the outhouse. Fans also appreciated a piano player plinking out the show's signature old-time take on modern songs. One member of the media reported that he found a building on the outskirts of Sweetwater with a keypad lock that, when he entered the season premiere date, led to a hidden lab where technicians were creating new hosts. "This type of behavioral design creates an emotional thrill and sense of accomplishment similar to unlocking a new level in a video game," he said.
"It really comes down to: you can't be authentic and build a real community if you're straying from what the show is or sacrificing some of the detail from the show in order to appeal to the more casual viewer," Cardwell says. "It's just not going to resonate."
THE FOMO EFFECT
At every turn and in every scripted and unscripted moment, SXSWestworld attendees were documenting and sharing the experience, transforming the activation into a non-stop content generator with the ability to reach audiences on a global scale. Guests also received a social share page via email, a personalized "Wanted" poster and a photo GIF that had a "glitch" that revealed season two clues. It all mapped back to a set of tenets that guide HBO's fan engagement strategy and ultimately seek to answer the question: "What makes people share?"
"The first is to give people status, so they can say, 'I was at this event.' Creating that FOMO for their followers," says Cardwell. "Then there's this idea that it helps define our collective identity; it really demonstrates that we are all part of this community, so by sharing out that experience, it says, you are part of a community of fans that then find ways to relate to one another, just through the love of their favorite TV show. Then, it's about strengthening a bond, so if I see something I like and I share it with you, it just demonstrates to me that this is something that you and I should know about and talk about and by sharing it with you, it strengthened that bond we have together."
Guests at SXSWestworld could bond with the park as long as they wanted, but the entire experience usually lasted between two and three hours. Once their "in-world" experience was over, the Delos Shuttle returned guests to the EastSide Tavern in Austin.
While being in SXSWestworld was a thrill, getting into SXSWestworld was another story for many fans who vied for tickets which sold out within minutes, or who stood in standby lines for as long as 10 hours. To solve for the high demand, the day before SXSW opened, HBO generated some buzz by announcing a limited standby list that gave a few people an opportunity to get early access. Half of each day's tickets were also released the day before so there was always a chance during the festival weekend that an attendee might get a ticket.
FOMO is a fun marketing strategy, but just MO? That's a bummer that can do a brand more harm than good on social media. So in one act of outstanding customer service, Jong had his team give all 66 people in the standby line, who had no chance of getting in that day, passes to be first in line in the next day's standby line. "They had already earned their spot—I could not let them go home empty handed," Jong says.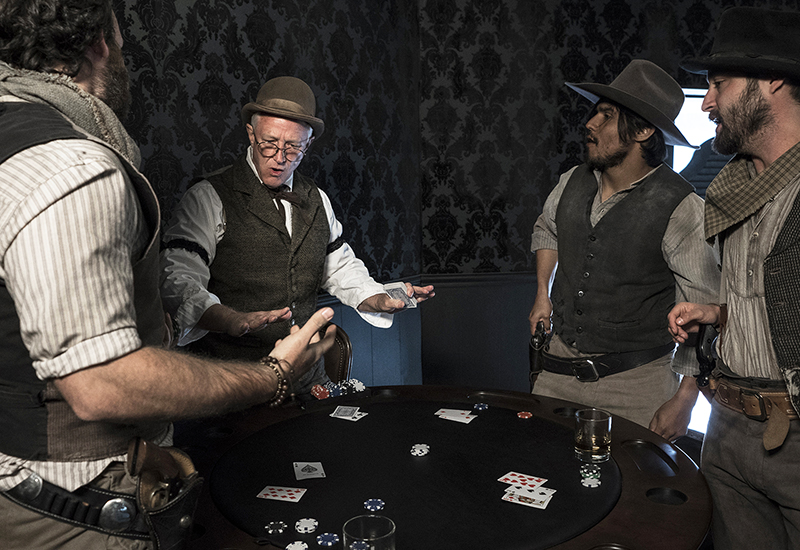 HBO didn't go home empty handed, either. The network's goal was to grow the Westworld franchise and generate record level tune-in for its season two premiere and series. It ultimately became the #1 most talked about event at SXSW with 1.9 billion social impressions and nearly 500 articles published from sources around the globe. The Telegraph reported it was "Punchdrunk theatre, but on a massive scale." Axios said it "Transcended the entire city." And Esquire called it, "An incredible mindfuck of a social experiment."
Many entertainment franchises have used experiential marketing as a catalyst for connection in this new era of fan engagement, but few have crafted such a spectacular immersion into a TV series as HBO has with SXSWestworld. It's a high bar, to be sure, but one HBO tackled and then tackled again at SXSW this year, where it activated a "Game of Thrones" experience in partnership with the Red Cross that required attendees give blood—yes, give blood—to get access. Fans loved it and it proved once again that HBO's roll shows no signs of slowing down.
"The challenge and the bar is high," Cardwell admits. "So we have to figure out how we can continue to do things that innovate and challenge people and make them feel something that they didn't know they could feel inside a marketing activation."
We're feeling it, HBO.
Watch Sweetwater Come to Life:
This story appeared in the May 2019 issue