Every conversation in the event marketing industry eventually comes around to technology. You want to know what tools are out there to make your jobs easier, make your programs more successful and most crucially, make your target consumers love you the most. We have heard your clarion calls for help and now, with this monthly series, EM's own Ken Briodagh will collect and codify the hottest, newest, most interesting, best (and sometimes worst) technological doohickeys available to you. We'll even rate them for you on a scale of  ("Skip it") to  ("Do it now").
This month's report is designed to help those of you who want to spend some money on sponsorship, but either don't have, or don't want to spend the money on big ticket platforms like the Olympics, the World Cup or any of the top music festivals. Smaller sponsorships and properties can be rich in well-targeted ROI, but finding those diamonds in the rough has traditionally been a real challenge. This is starting to change thanks to a recent crop of "sponsorship marketplaces" that serve as online matchmakers between an event property and brands interested in sponsoring them. This report skips the price tags, since each marketplace and property is unique. But it'll point you to the players in the game and, who knows, maybe it'll help you find your perfect match.
Jellifi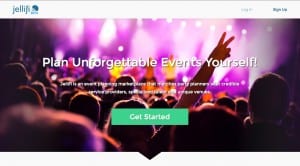 One of the newest kids on the block, Jellifi is happy to accept the dating analogy and invites folks to think of them as Match.com crossed with Angie's List, tailored to event planners and vendors. It just this year launched into public beta testing of its marketplace. At soft launch time, there were more than 2,000 early users working closely with potential sponsors like vitaminwater, Microsoft, Google, Formula 1 and Dos Equis. Jellifi claims the marketplace uses active algorithms to match properties with potential sponsors that have similar needs and well-aligned strategic goals. Automated potential.
Yavay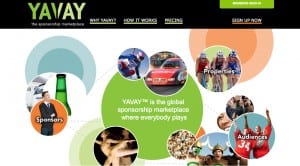 Another new player, Yavay this year soared past $1 billion in combined available sponsorship dollars, which is a lot of money and a great milestone. It claims to have opportunities of all sizes and types available to suit any sponsor's tastes, making variety a key selling point for Yavay. The platform claims Progressive, Delta Airlines and Visa Canada as clients, in addition to many event marketing agencies. Its web-based search engine crossed with a matching service is called Sponsor Wizard. The Wizard allows goal-directed searches according to current needs and has major properties like the Atlanta Falcons, Michael Waltrip Racing and U.S. Figure Skating in its roster of opportunities.
Partnered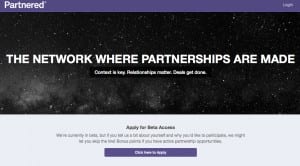 Partnered is an all-new name for one of the first names in the game, Sponsorfied. It's in the beta phase of the new entity, but intends to put all of its focus on building and brokering long-term partnerships between properties and sponsors, according to the website. You can get into the beta test, especially if you're actively looking to do some business, so don't be afraid to dig in here. It looks new, but there's an old soul underneath.
IEG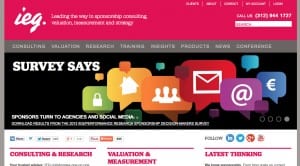 The specialists. So, you're not a browser, right? You want to get straight to the point and stop wasting time? Then perhaps IEG's Sponsorship Marketplace should be your first stop. The site is divided by constituency, with special areas for partnership opportunities, sponsors, agencies and services and industry suppliers. The first section is all about doing immediate business, while in the sponsor section, properties can tap into interested sponsors directly and start making some deals. In the agency area, you can get some professional help with negotiations, staffing and technology, and in the supplier area, you can buy what you need a la carte. Oh la la.
Sponsorist
You want easy? We got easy right here. Five simple steps for dating a sponsorship opportunity with Sponsorist. First, create a listing for your sponsorship and identify a charity that gets a part of the deal in the form of a donation. This is not an option. Then promote the property and the charitable donation through social media and sit back to wait for step three, find sponsors. Once you've got some sponsors on the hook, they get seven days to vet you and make sure you get your ducks in a row, and once all's well, the property gets paid and the charity gets its donation. The end.
SponsorHub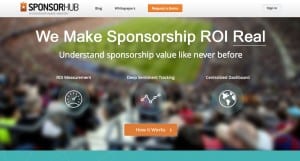 OK, so you got your brand's signage over the door at that Go Kart race. Big deal, right? Well, SponsorHub agrees and says you gotta get your data on, and the folks at the Hub are a data-hungry bunch to be sure. The platform assesses each opportunity in terms of potential ROI, based on a variety of factors, tracks every possible engagement from on-site to social media and tracks results for use in planning future sponsorship deals. Turns out, it's not all about the $20 beers from the hot dog barker with your logo on them. And the Hub wants to prove it to you.
SPONSR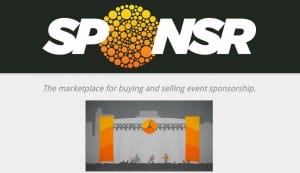 Afraid you're not hip enough to find your next opportunity on a marketplace with a missing vowel in the name? Then you're probably not. Sponsr is the marketplace for finding underground, indie and "alternative" properties, and it claims to have similarly "alternative" marketing tools on hand to help you get your skinny jeans on straight. Target audiences are segmented in the database by demographics, psychographics and user-feedback and after-the-event metrics like sponsorship materials, promotion activities and financial audits, in addition to quantitative and qualitative return-on-investment numbers, make for good times and defensible expense reporting.