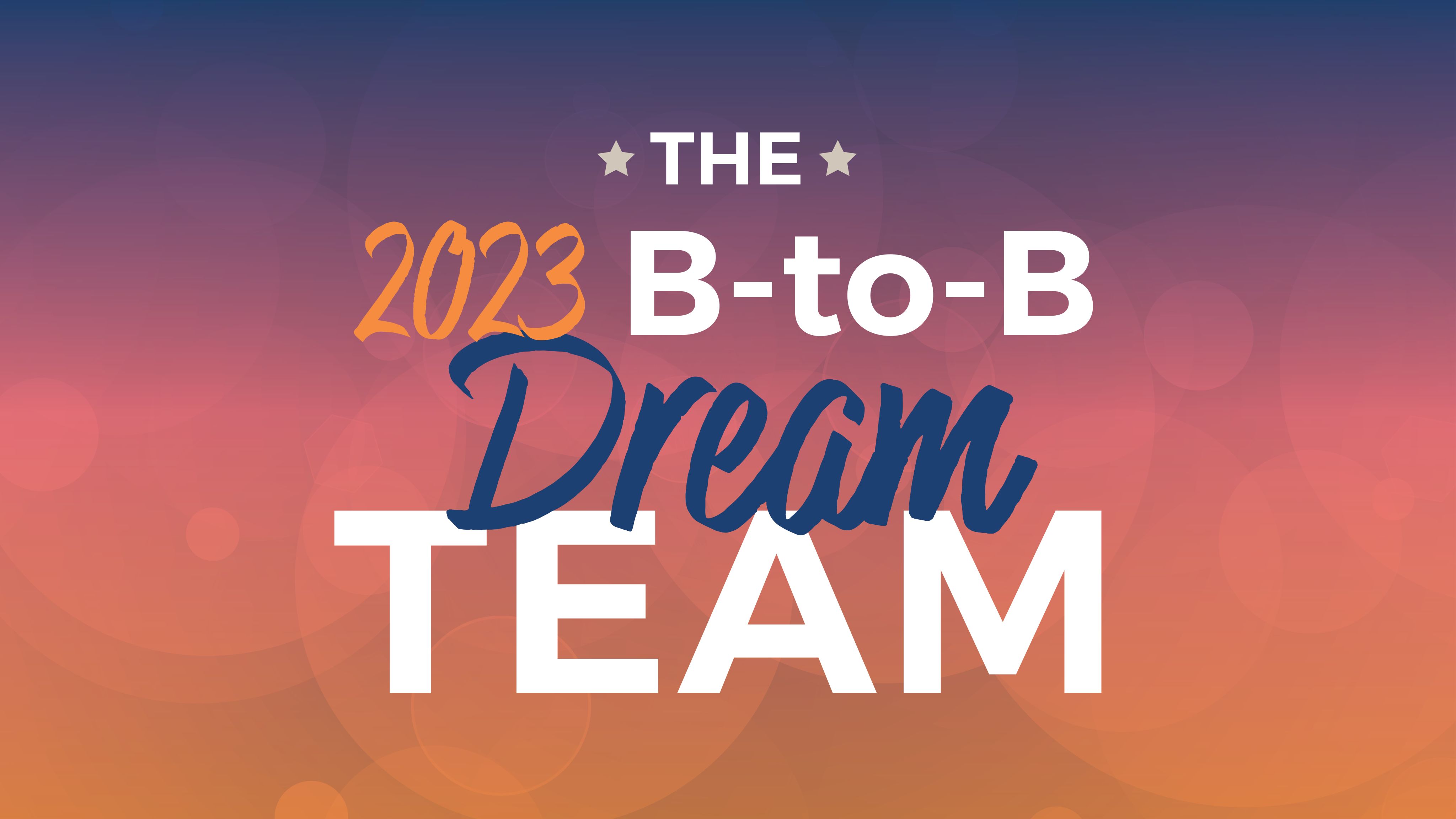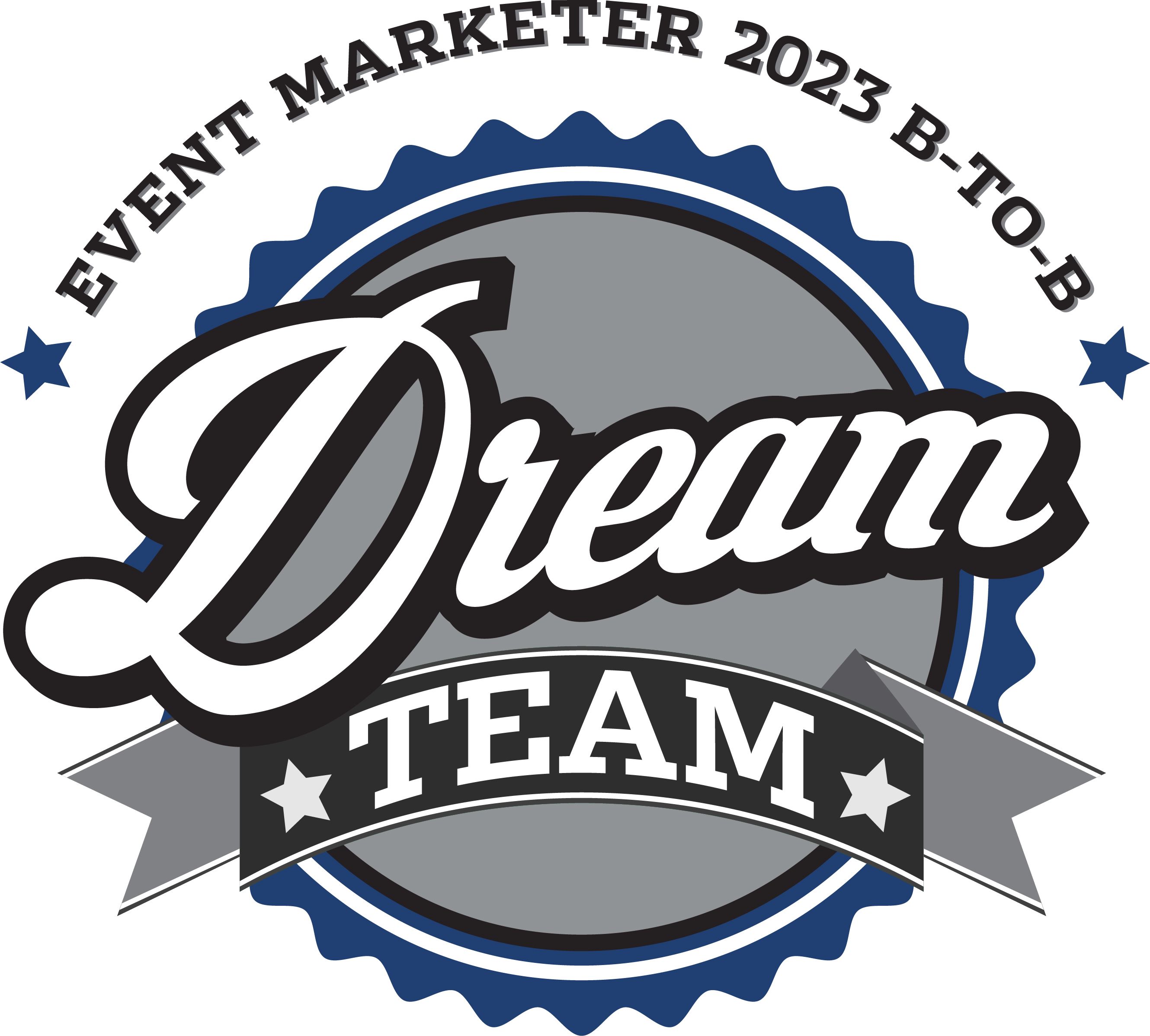 Meet 10 marketers powering the b-to-b event industry's metamorphosis with an eye toward sustainability, compassion, representation—and balance
When you've got a front row seat to business, you're almost always in for a wild ride. It's why b-to-b marketers are more invested than ever in their own dream teams as they set a new course for their organizations, their events and their audiences.
As we put together our 2023 B-to-B Dream Team this year, an annual program designed to recognize some of the industry's most valuable players, we wanted to showcase all the unique skillsets and backgrounds, and the variety of roles, that make up many b-to-b event teams today.
One thing we noticed in our conversations was how many event marketers have made the leap into events from other marketing disciplines within their organizations, bringing with them perspectives that are helping to drive efficiencies and help groups operate more holistically. In this "year of the cfo," marketers are working more cross-functionally than ever, and they're not necessarily learning to do more with less, but doing less and doing it really well.
We argue that it's also the "year of the people," as corporate rockstars, ops leaders, trade show pros and meeting mavens embrace new ways of working and commit to fostering a culture of success inside and out. And we have a few of these people we'd like you to meet… the marketers we'd staff our event department with if we ever started our own brand.
If the flood of nominations we received for this year's program is any indication, the industry is coasting on a bright course. Congratulations!
By Juanita Chavarro Arias and Rachel Boucher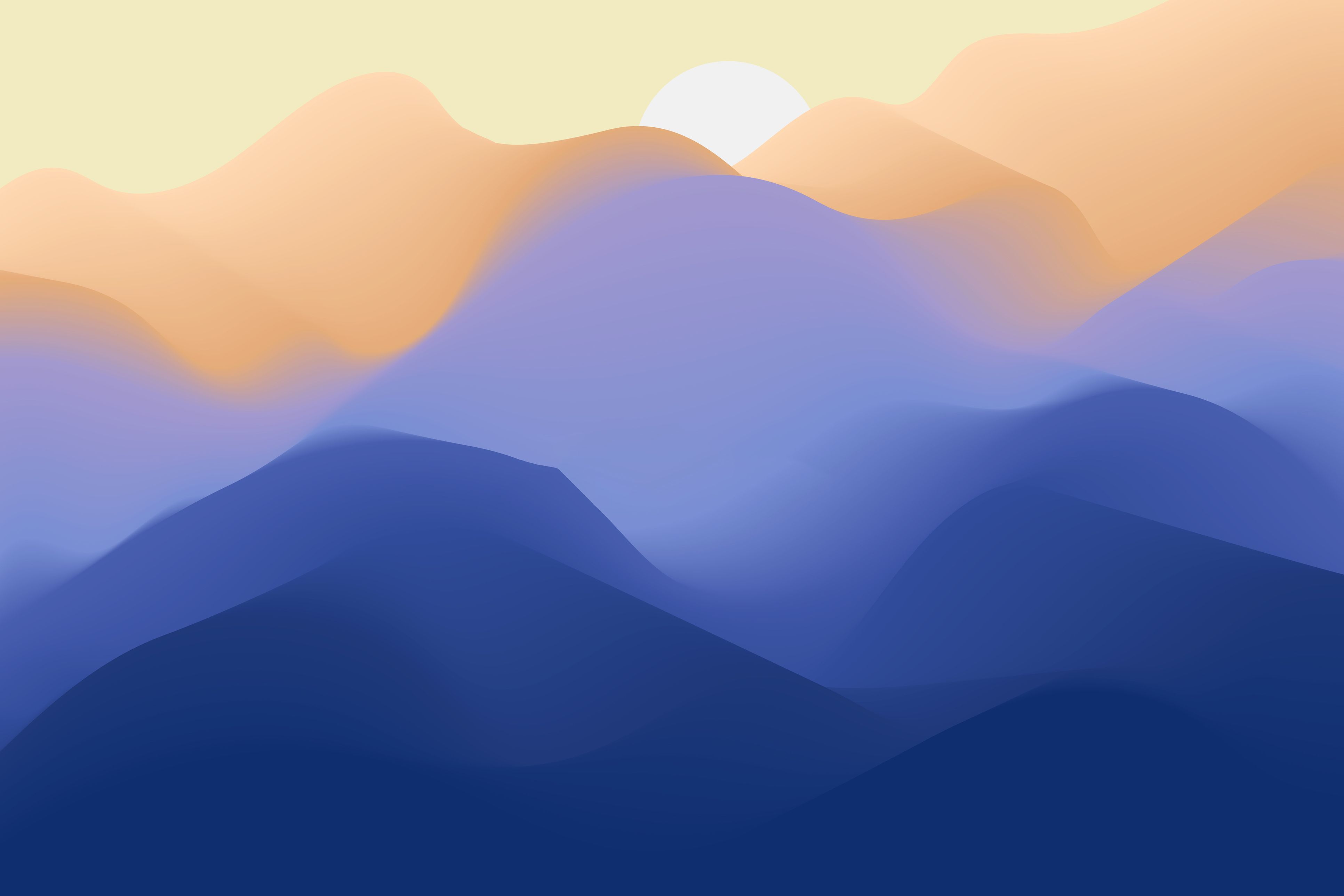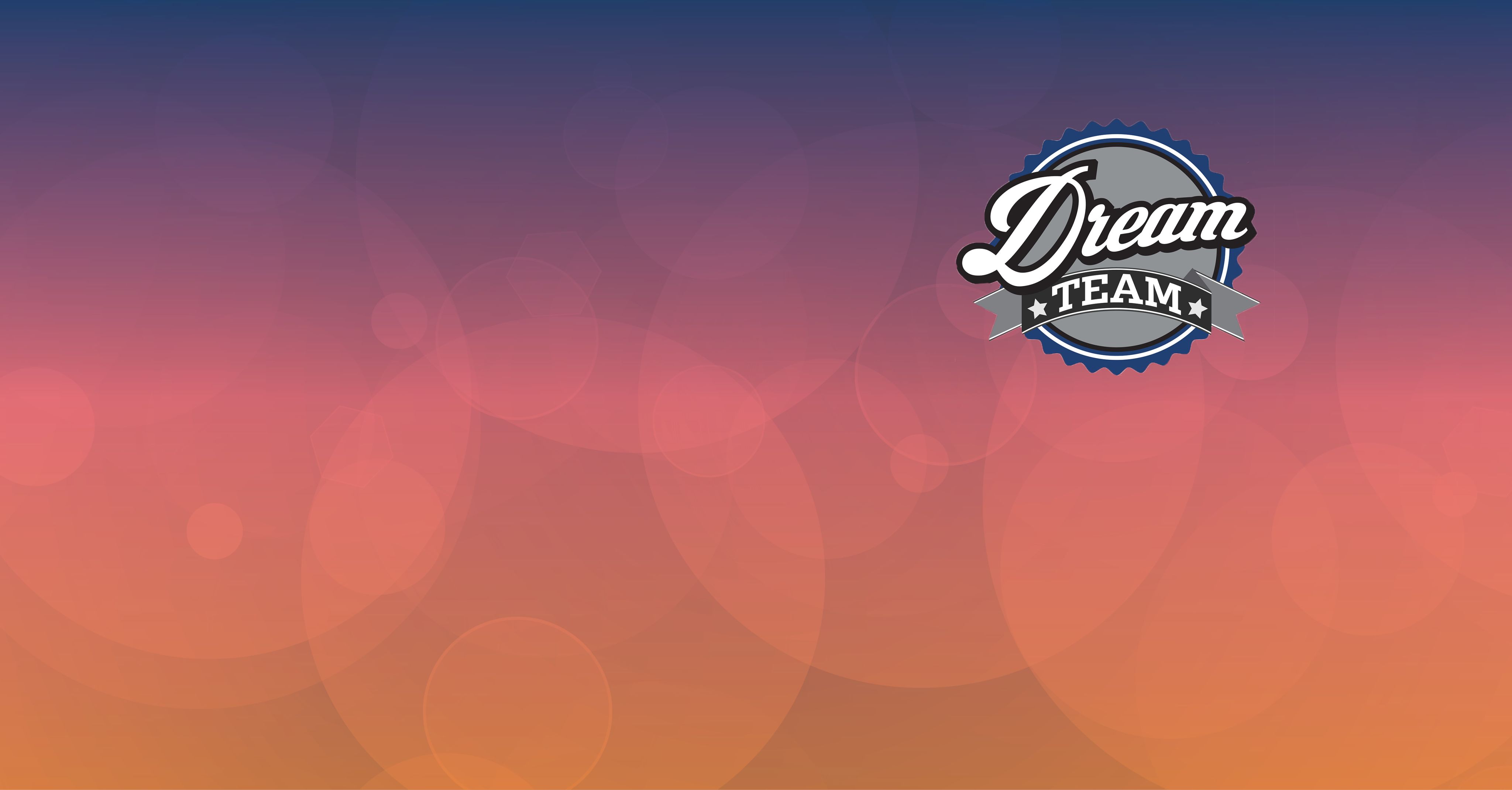 ✩ TEAM CAPTAIN ✩
CURRENT POSITION: Director-Events, T-Mobile
DREAM TEAM TITLE: SVP-Brand Growth
WHY WE WANT HIM: He's navigated behemoth organizations and is now helping to build one. We'll take his balanced perspective, and viewpoint through magenta-colored glasses.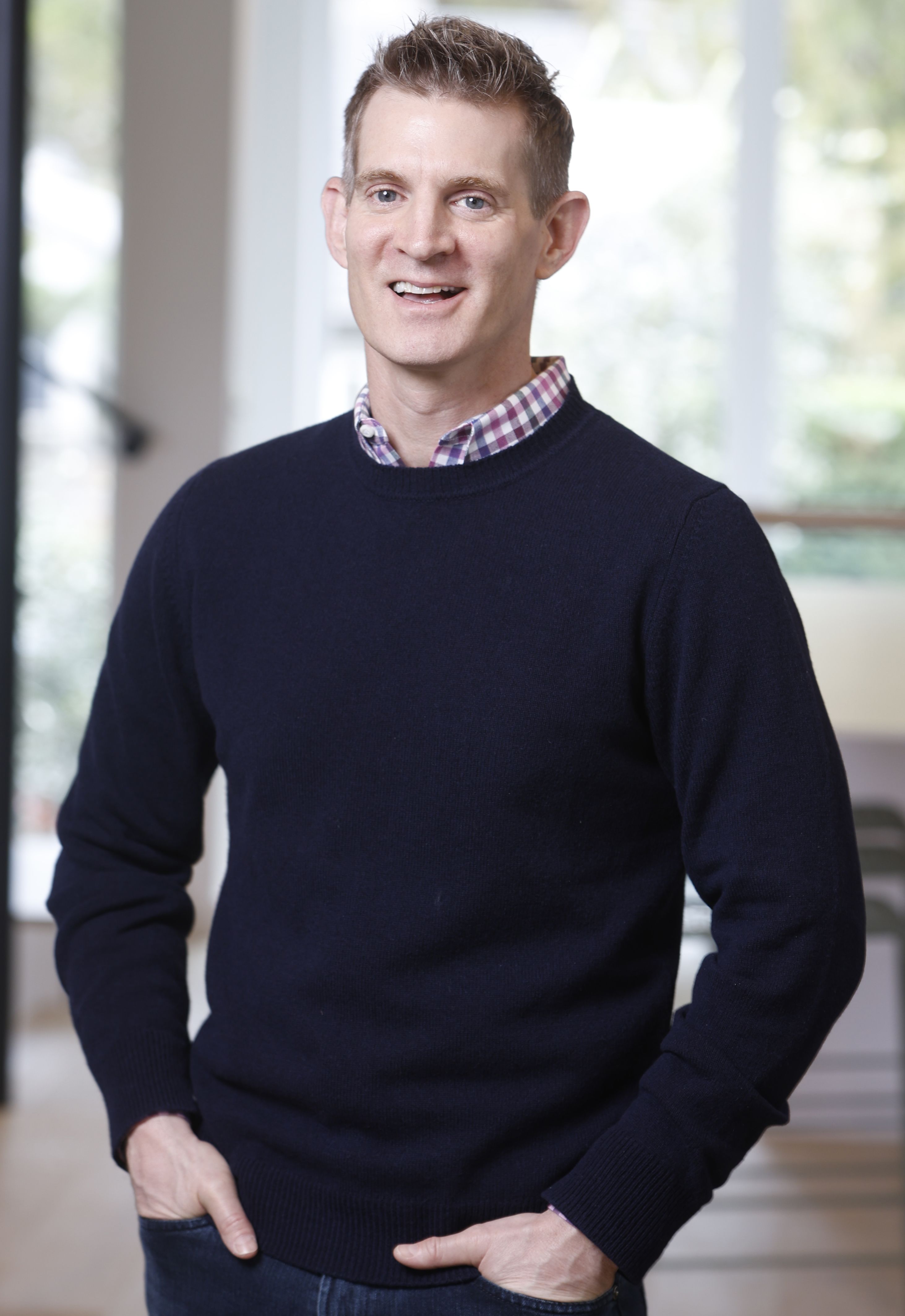 Dean Armintrout's first job in events was at a call center for Maritz Travel Company, answering phones for tech conferences. Having just graduated with an English literature degree, he had no idea events was an industry he could pursue, but working on conference registration and housing got his foot in the door. Quickly moving up through Maritz, Armintrout started working on the Microsoft account, building out online registration processes for large-scale tech conferences.
He would move into the event marketing side of Microsoft's projects, eventually managing the client as account director. After seven years at Maritz and looking to relocate to Seattle from St. Louis, Armintrout tapped into a connection he had forged at Microsoft to see if a job was available, and by chance, a role had opened up. Two months later, he was living in the Pacific Northwest, beginning a 13-year career at the brand.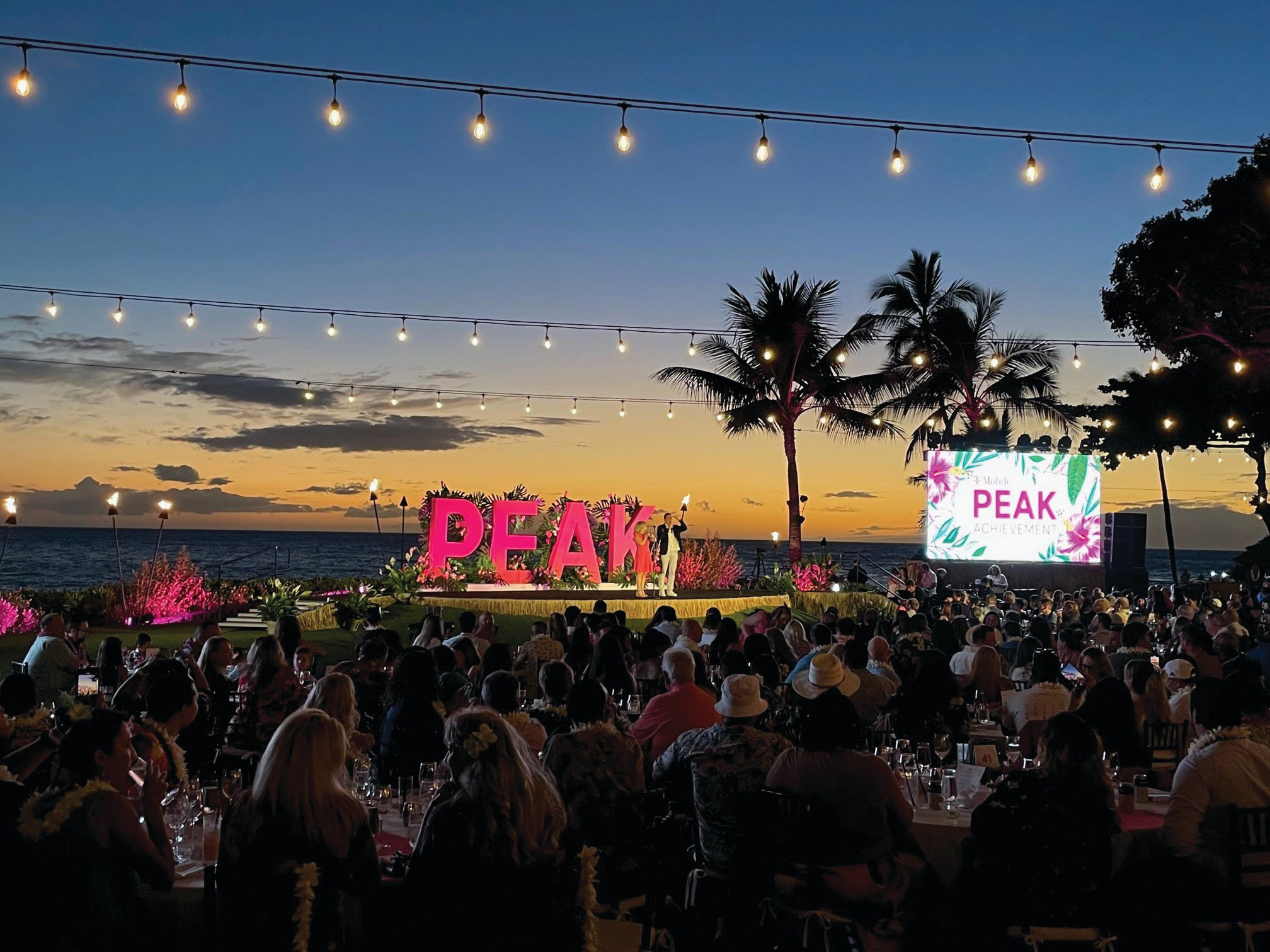 "I started out on their global events marketing team. I touched almost every event Microsoft does—everything from the really large-scale user conferences and customer partner conferences to some smaller training events to global c-level events," he says.
After getting a promotion to director on the partner marketing team, Armintrout says he found himself wanting to make a change and arrived at a crossroads of either committing his career to Microsoft or seeking a new opportunity. T-Mobile happened to reach out with a role leading and growing its events team, and Armintrout jumped over to the telecom company as director of events in 2017. Today, his team tackles T-Mobile's major b-to-b, consumer, media, internal and c-suite events. He supports company-wide events, from thousand-person multi-city internal meetings, to press launches, to all-employee webcasts to tentpoles like CES and Mobile World Congress.
"Half of my team focuses on our trade show business, which has grown significantly," he says. "We now do 40 to 50 events a year—everything from our mid-level booths, like a 20-by-20 experience, all the way up to the large-scale experiences at the bigger tech conferences, as well as a lot of customer hospitality experiences. We do a lot more hospitality in terms of tying into the partnerships that T-Mobile has across sports and other areas."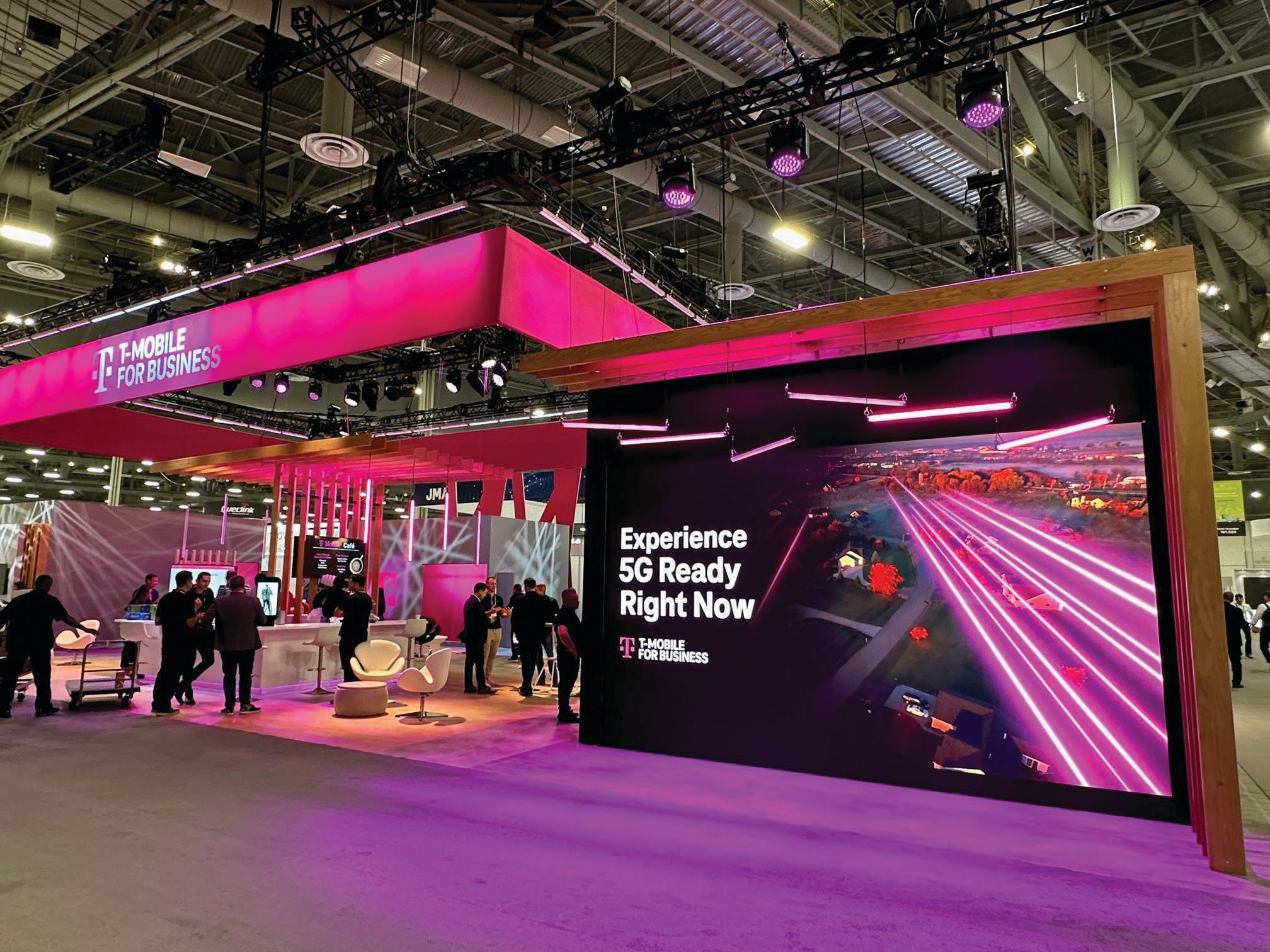 Armintrout has experienced T-Mobile's growth firsthand, having joined when the company was considered an underdog in the mobile space and then going through its merger with Sprint in 2020, coinciding with the pandemic, which brought Sprint team members into T-Mobile's existing events team. He says his team went on a hiring spree to prepare for post-pandemic events that needed to reflect a company that doubled in size due to the merger. The shift to virtual was helpful in breaking down barriers among the team that was used to being in person in Seattle, as it integrated remote team members from other parts of the country. Today, the team is working on more events than it did in 2019.
"It was fascinating to join T-Mobile because I came from Microsoft, which is this behemoth of a company with a lot of process, to a company like T-Mobile that didn't like the word 'process.' And it was very nimble and agile, and we had to be in order to stay competitive and disruptive," he says. "It really is what made T-Mobile successful and what made our team successful, because we could change things on the fly. I always tell my team when you do great work, more great work will come, and it did. So slowly, our team started building."
On challenges in b-to-b events, Armintrout points to the difficulties that come with this being in the era of information overload and audiences' shortened attention spans. Event marketers have to figure out how to attract attendees in just a few seconds and then keep them engaged. T-Mobile's signature bright magenta branding is certainly one helpful draw.
"While we had a hybrid component to some of our events, even pre-pandemic, that's not really who we are as a company. We are an in-person events company," he says. "We like connecting with our customers in person, and there's a lot of value in that. The pandemic made us shift that, and we, thankfully, were able to pivot very successfully, but it did open the doors for how we can connect with people. Technology has changed the game."
Looking toward the future of events, he emphasizes the importance of measuring ROI.
"It's partly about leads, but it's what we do with those leads, how we track them, how we assign to sales, how that turns into pipeline and how we then use that to show the importance of the events in which we participate," Armintrout says. "We need to be making smart event investments based on data. That will be critical as we continue to evolve."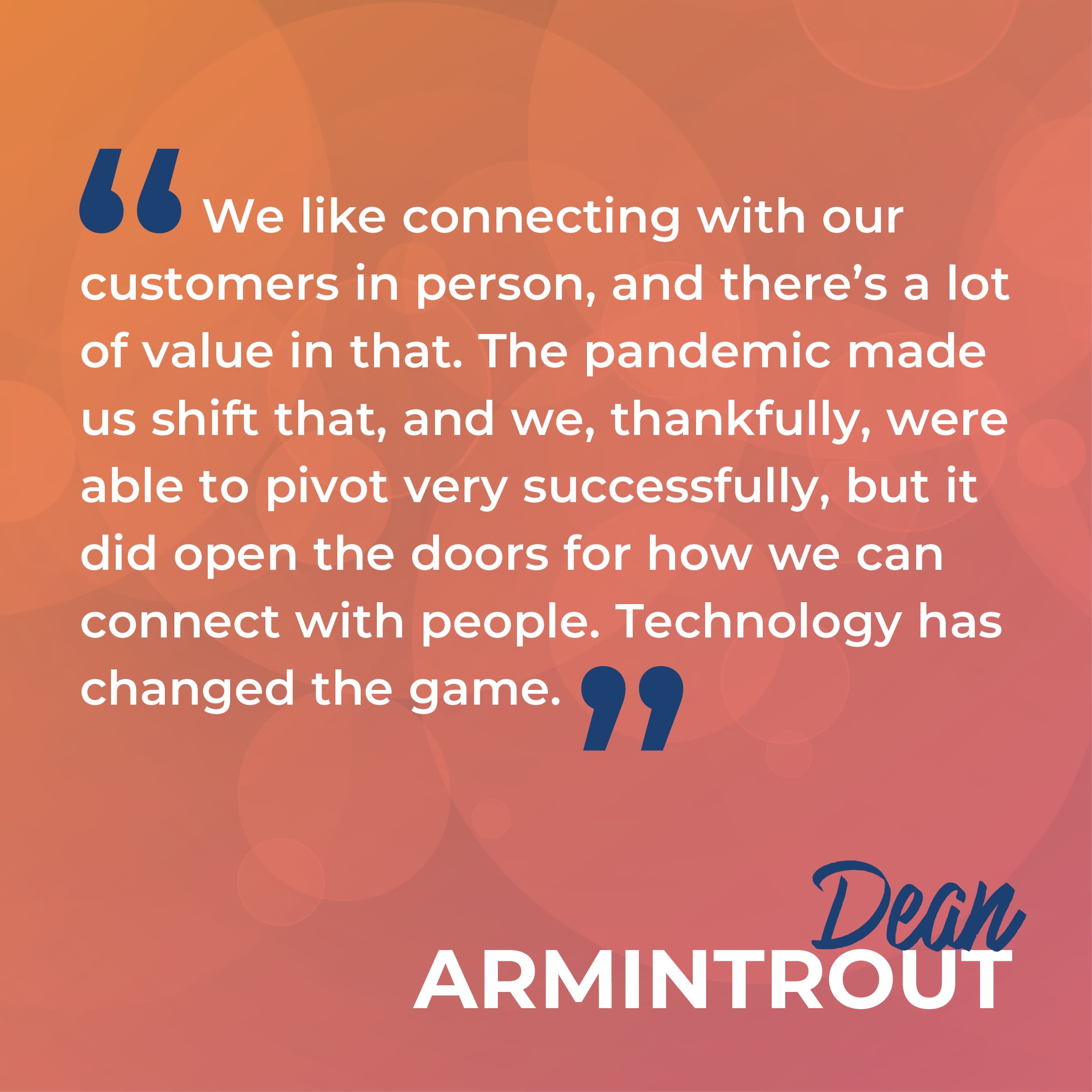 He also expects to see more of a focus on sustainability. At the end of January, T-Mobile announced its commitment to achieve net-zero emissions across its entire carbon footprint by 2040 and signed onto The Climate Pledge, a cross-sector community of companies and organizations working together to solve the challenges of cutting global carbon emissions for a sustainable future.
"Our team has started building out an event sustainability policy. We've been working on trying to figure out how we make our booths more sustainable and our events in general—everything from the food and beverage decisions we're making, to our giveaways, to not doing giveaways at all," Armintrout says. "Sustainability has to be at the forefront of what everyone is doing because, as you know, events are some of the worst culprits from a waste standpoint, and we've got to figure out how to fix that."
We think Armintrout's up for the challenge, and the role of our team captain.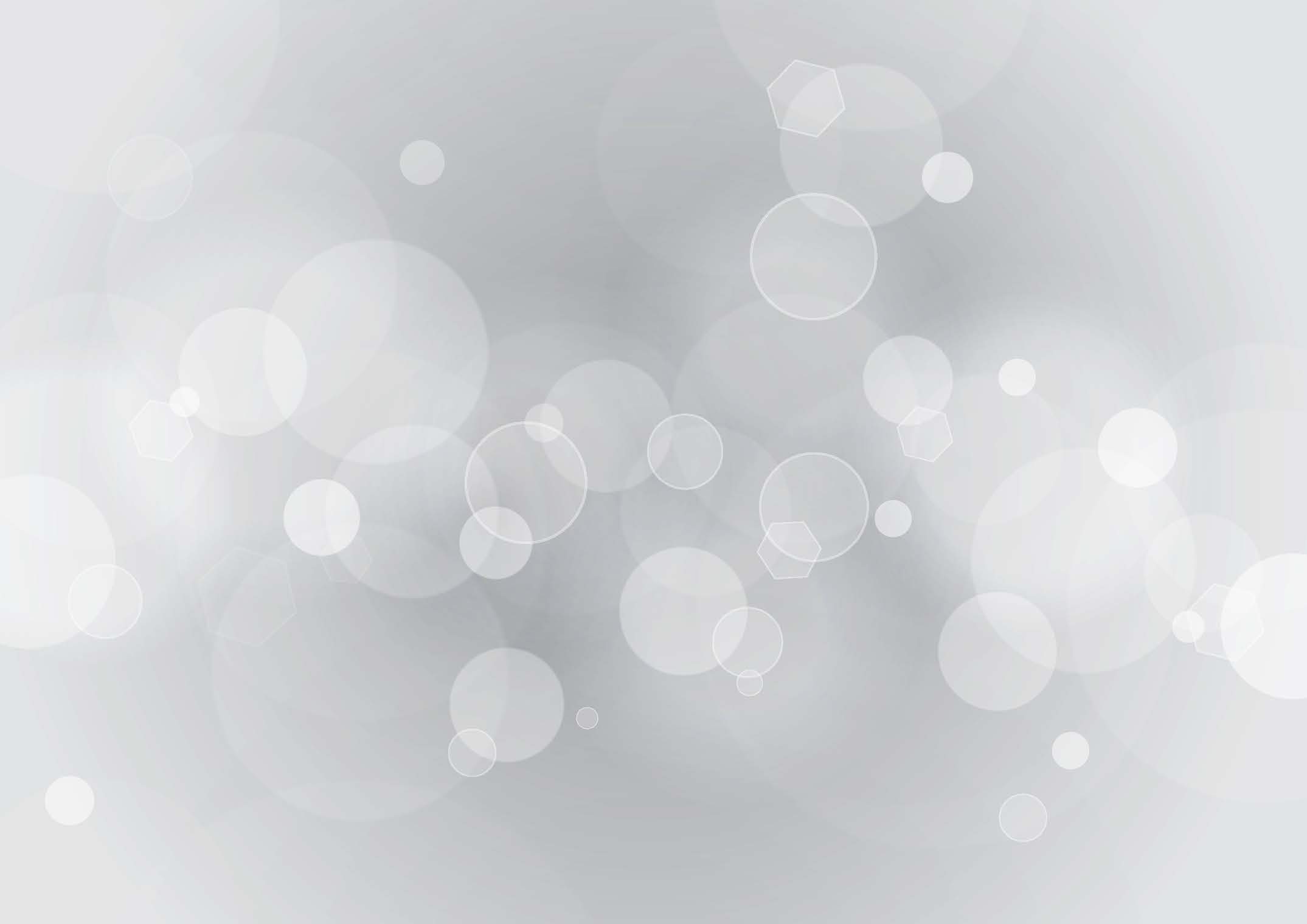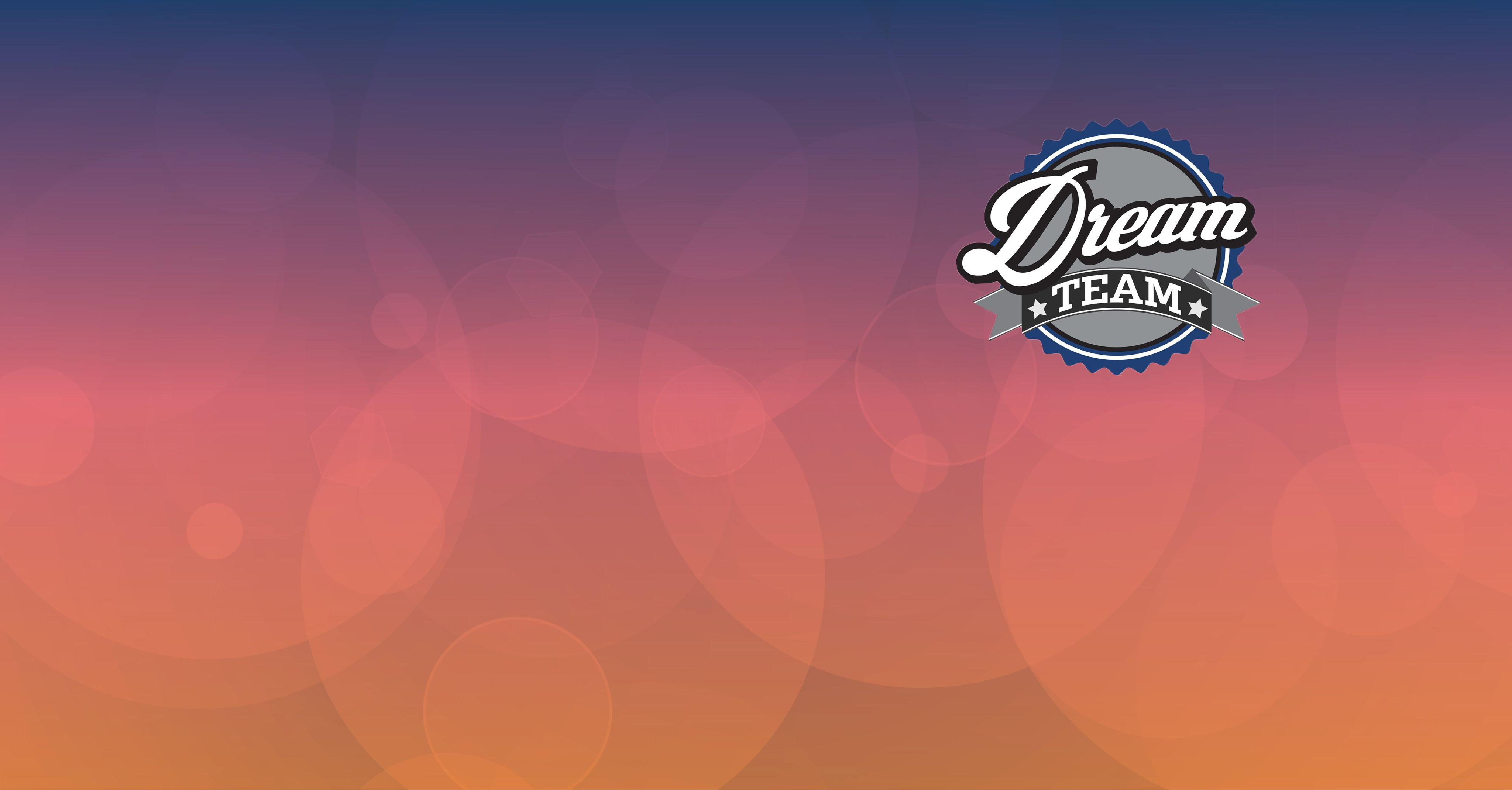 CURRENT POSITION: Global Head of Events, Bloomberg
DREAM TEAM TITLE: SVP-Global Events
WHY WE WANT HER: For her "arts and science" approach that's critical at a time when event budgets are under scrutiny and when data must paint a compelling picture.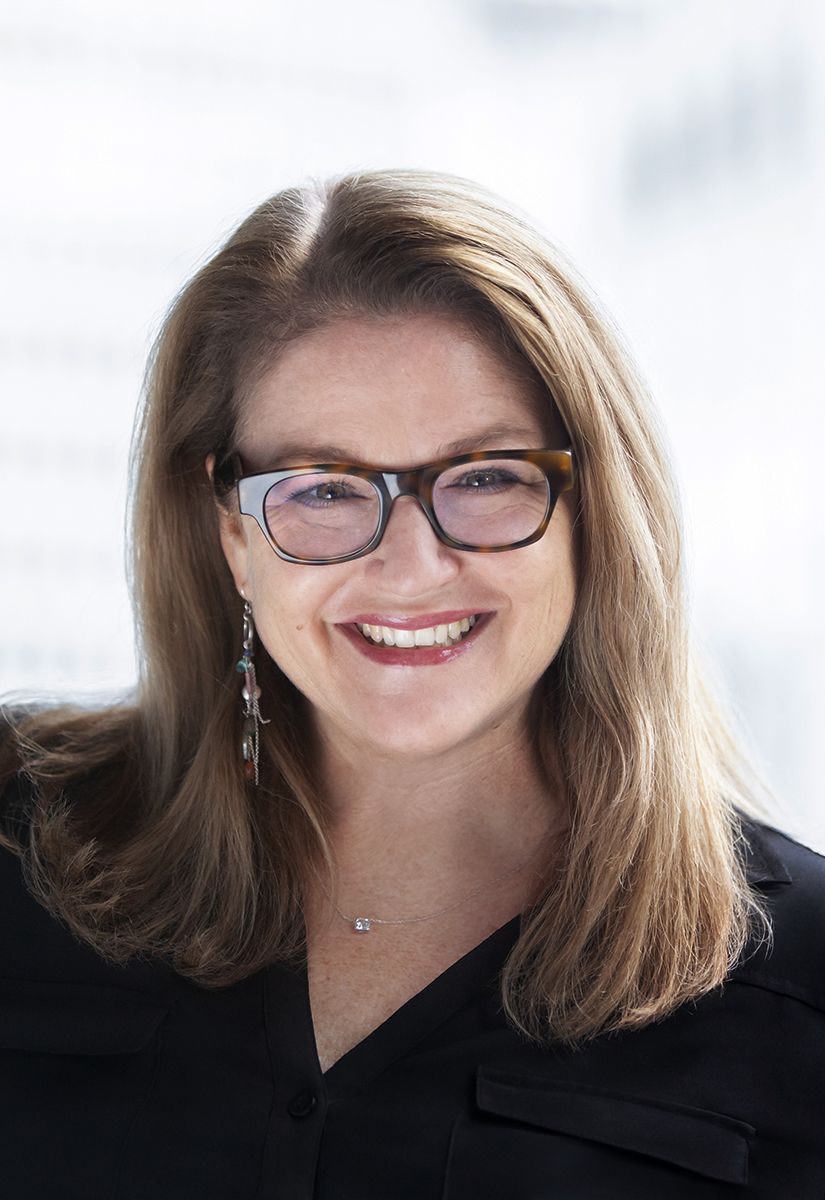 An industrial design major, Alix Mills was fascinated by the process of creating a good product to sell. As she explored the space early in her career, she got a peek at the endgame of product development: exhibiting at trade shows, launching products at events, and building relationships.
From that light-bulb moment on, she saw an opportunity to transfer what she knew about the design process to the world of event marketing as she accepted jobs on both the agency and brand sides of the business. Eventually, she would settle on the brand side, leading global events at Bloomberg where an internal production house model helps "scratch both itches," as she puts it.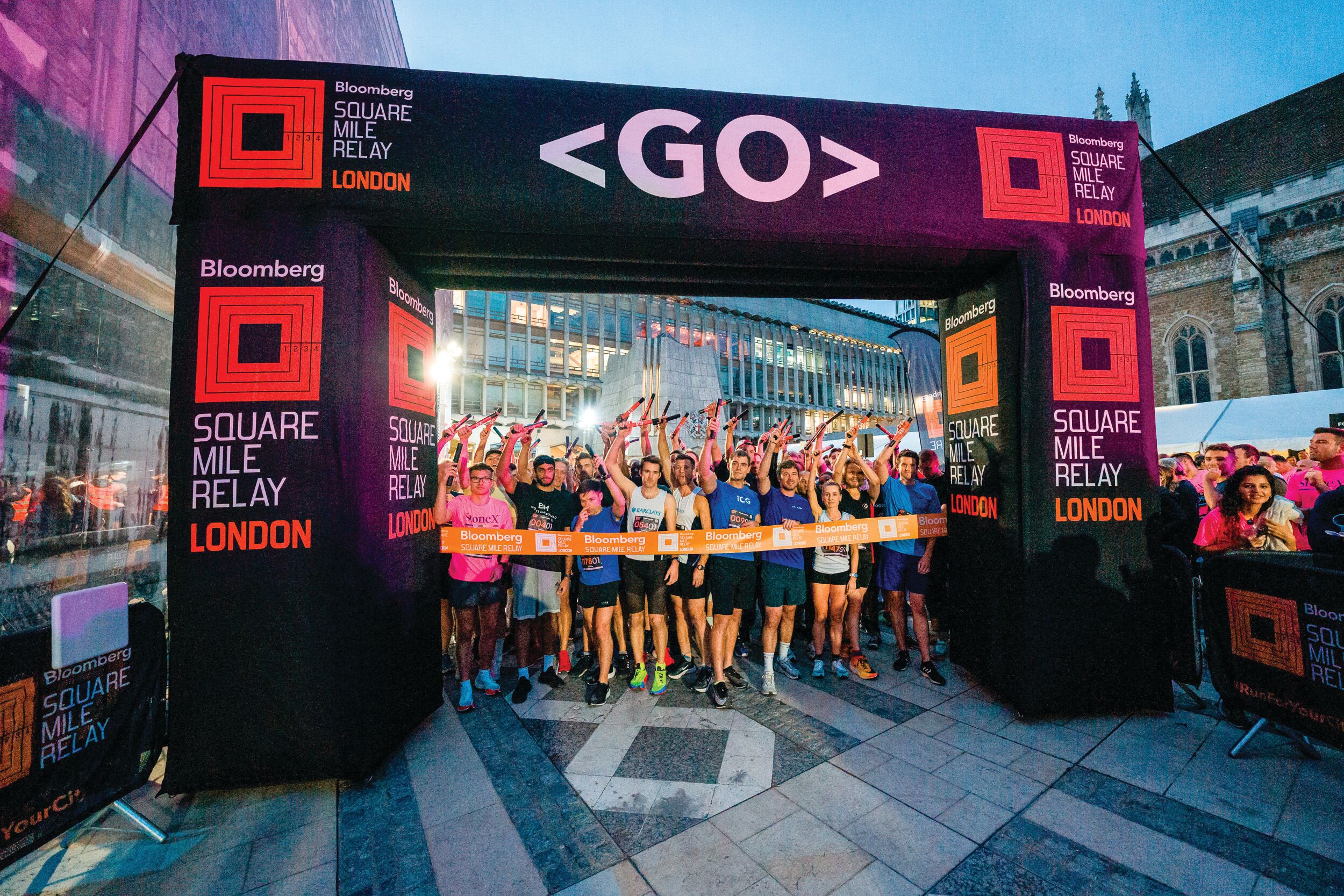 Mills leads a team of people managers, team leaders, event strategists, producers, and technologists across a dozen offices globally—a collective of event managers and specialists who leverage event channels to deliver against the objectives for each of the businesses they support. The team executes on average 2,500 client and employee events each year in more than 60 countries.
In her experience, b-to-b events have been on a "gentle evolution" to match the qualifications of b-to-c events, a result of the demographic shifts taking place in the business world and of the new preference-based way of working. "The workforce dynamics that clients, partners, prospects and employees are in is really changing the way we do events and how we attract and keep our target audiences," Mills says.
Before, the event experience may have been only influenced by a person's role, demographic, or persona, among factors. Today, it's personal and more empathetic, and about how you make them feel. To that end, her team inspired a new, award-winning feature that changed a standalone webcast experience to something similar to the pre- or post- experience they'd get with a more robust and complex virtual event platform. The "lobby" experience eased attendees into the digital event where they encountered personalization, calls to action, and enjoyed a real sense of time and place.
Mills says the current climate, in which the cost of doing business is by some estimates 30 percent higher across the board, allows for marketing to "really fire on all pistons," and for event marketers to leverage all or different channels to support business objectives or to do a smaller number of higher quality events on the original budget.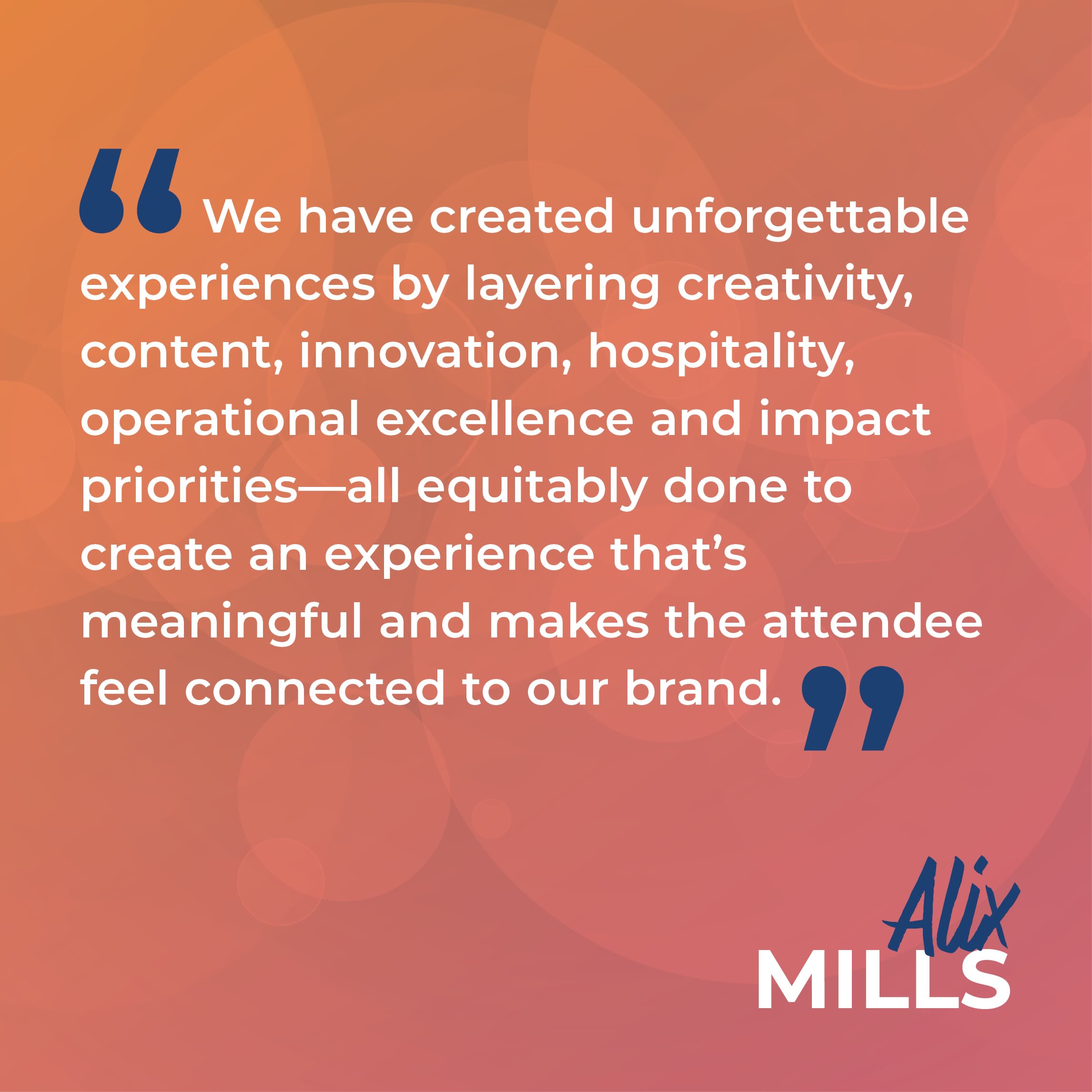 "I really believe that all of the event layers matter. It was almost second nature in the in-person world that we didn't really think about it," Mills says. "But when we got into the virtual world, it occurred to us that we have created unforgettable experiences in the past by layering creativity, content, innovation, hospitality, operational excellence and impact priorities—all equitably done to create an experience that's meaningful and makes the attendee feel connected to our brand."
Mills is heavily involved in corporate initiatives at Bloomberg that address issues like sustainability, wellness and DEI. Efforts include shaping Bloomberg Voices, a program aimed at building confidence and increasing the representation of women and minority leaders across the company.
"We've been given permission to be bolder in really representing social priorities and forcing a more diverse point of view and perspective at events," Mills says. "It goes full circle to how people feel to work at a company."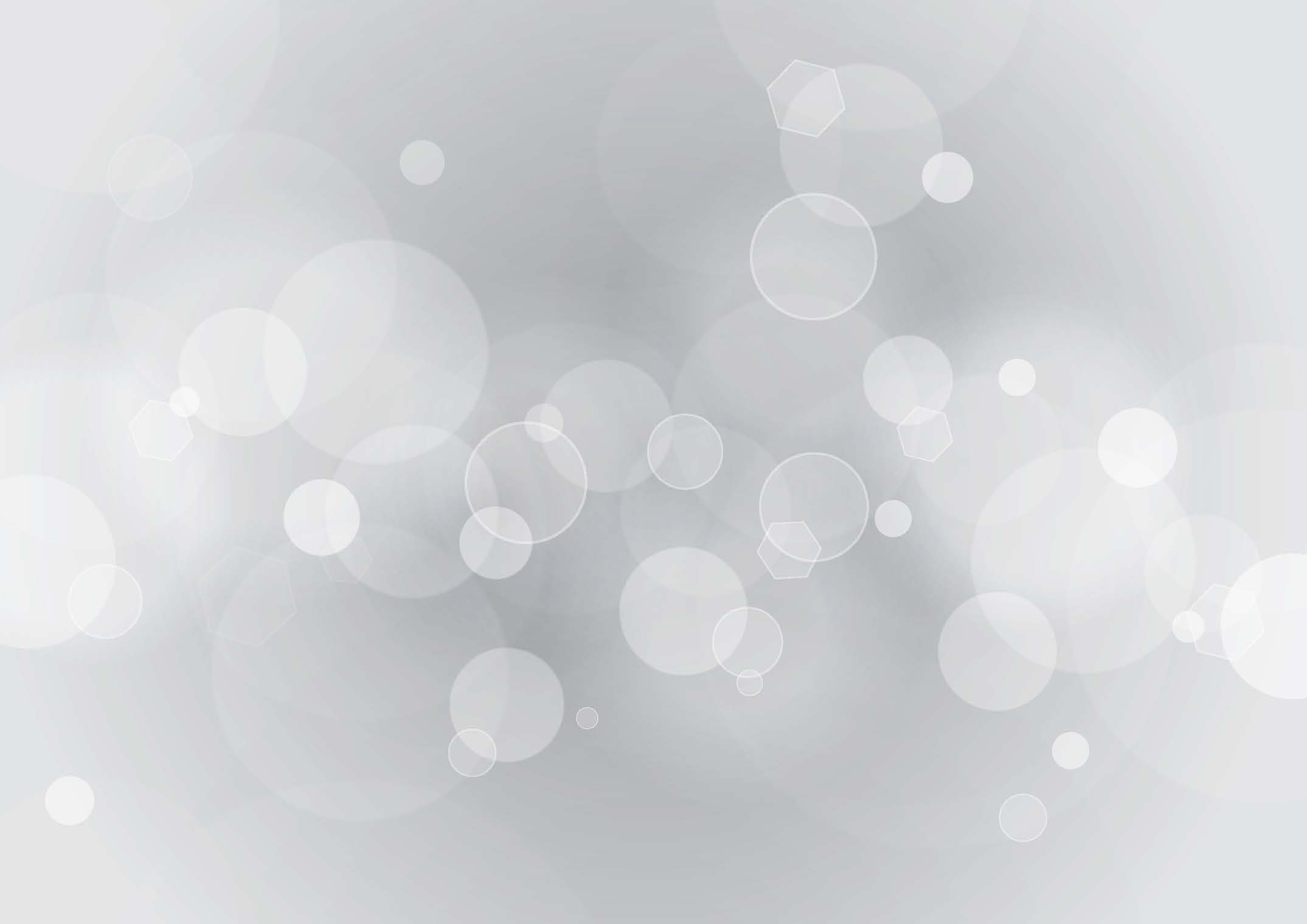 MICHELLE ARAGON
SPECTRUM REACH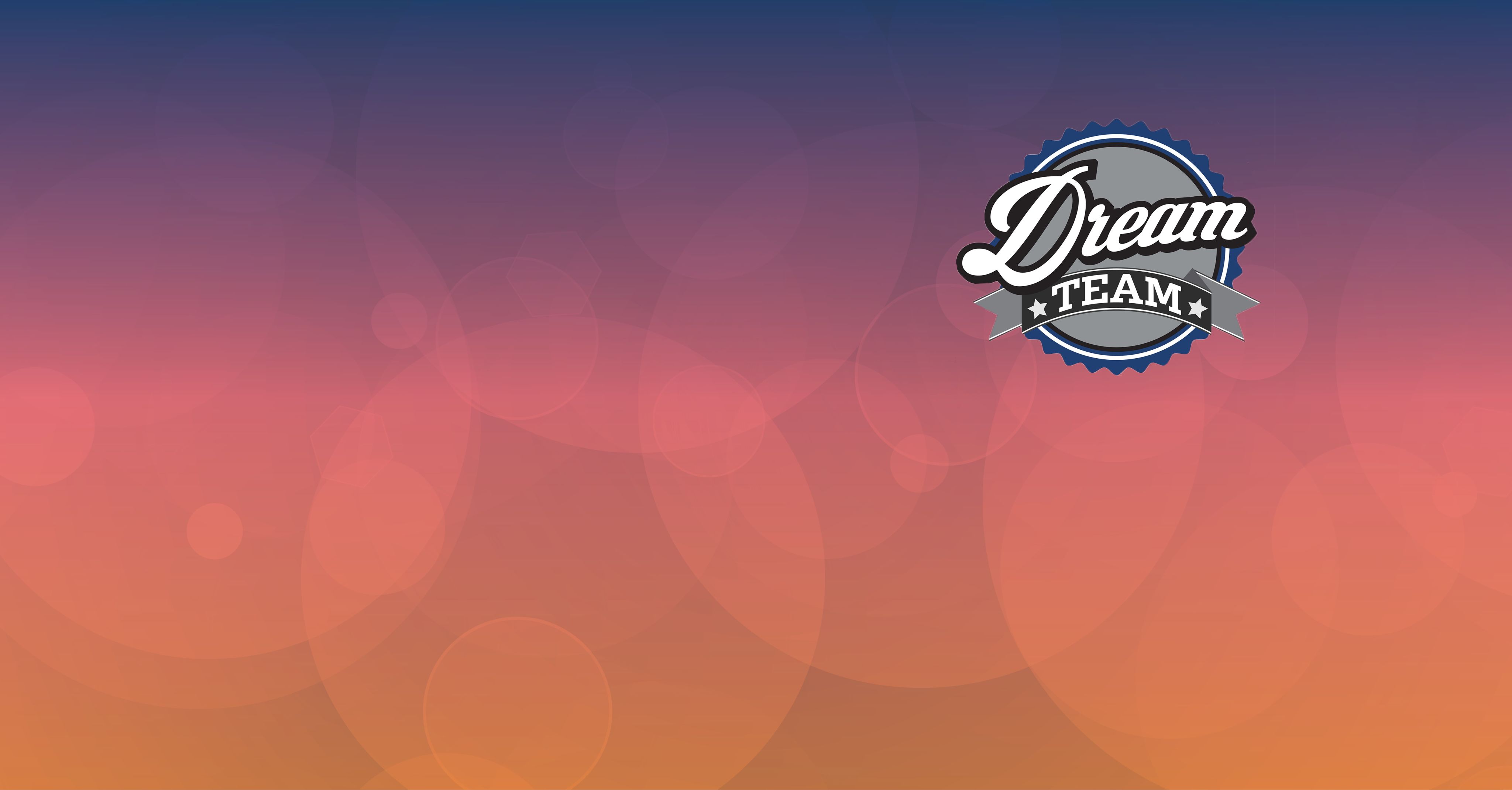 CURRENT POSITION: VP-Brand Marketing & Strategy, Spectrum Reach
DREAM TEAM TITLE: VP-Innovation
WHY WE WANT HER: She draws on a solid foundation in digital to create more access and opportunities for audiences.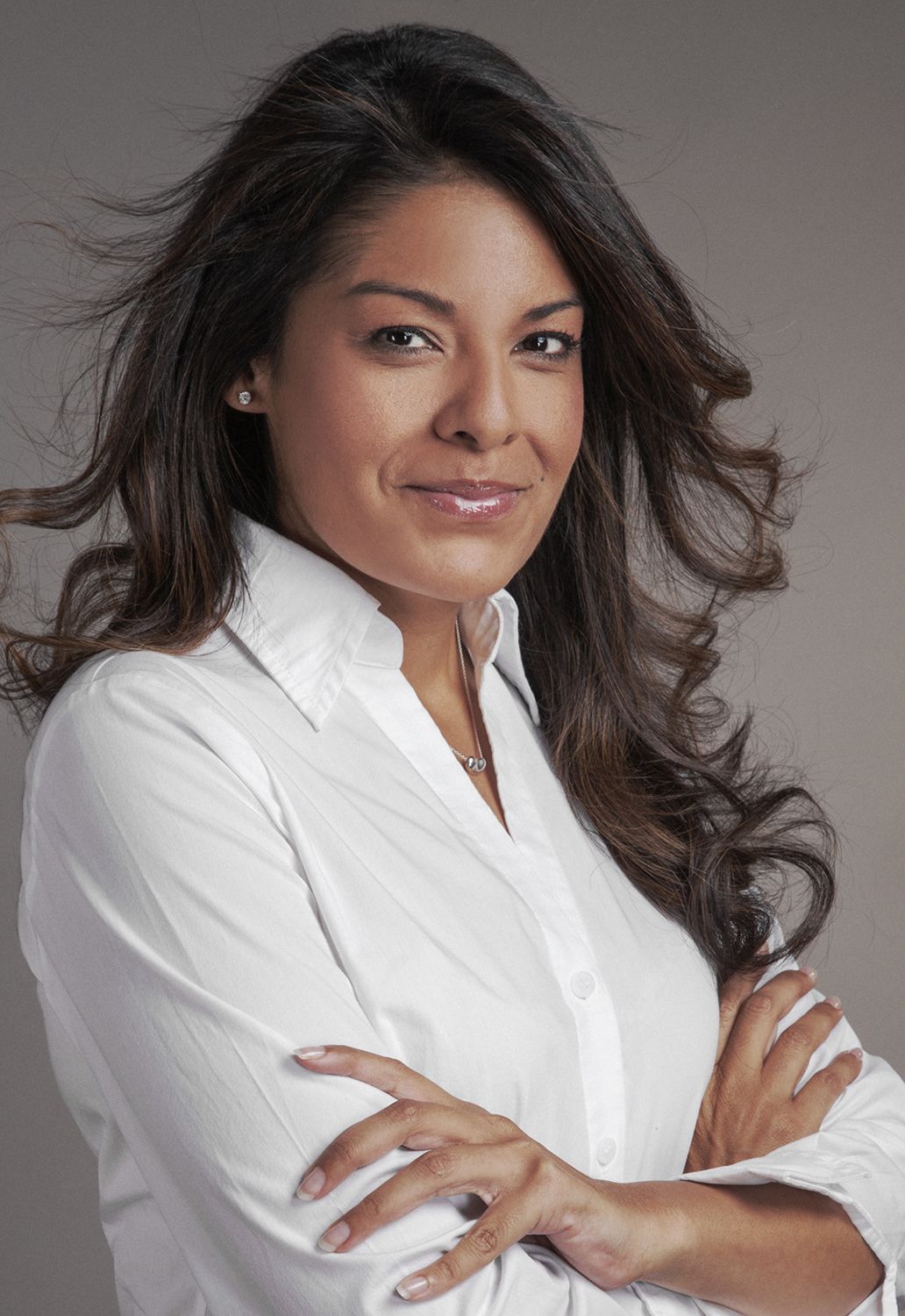 Michelle Aragon describes her career journey as nontraditional, having bounced back and forth between the agency and brand sides of advertising and marketing. All the while, she became a multifaceted marketer, collecting valuable experiences in field marketing, promotions, media strategy, business development, point of sale, broadcast and ad campaigns. But a key skill of hers grew from adopting digital and social media early on.
"When social media was evolving into a marketing tool, I really wanted to understand how you use it beyond some of the traditional channels like television, print or online websites and banners," Aragon says. "I went to work for a friend of mine to learn about social media and digital innovation. Then, I used all of those experiences to land my first brand management role, which was at Constellation Brands. The reason that was a really pivotal role was because at that point in time, I was the only person who had digital experience. I was able to lend that digital lens."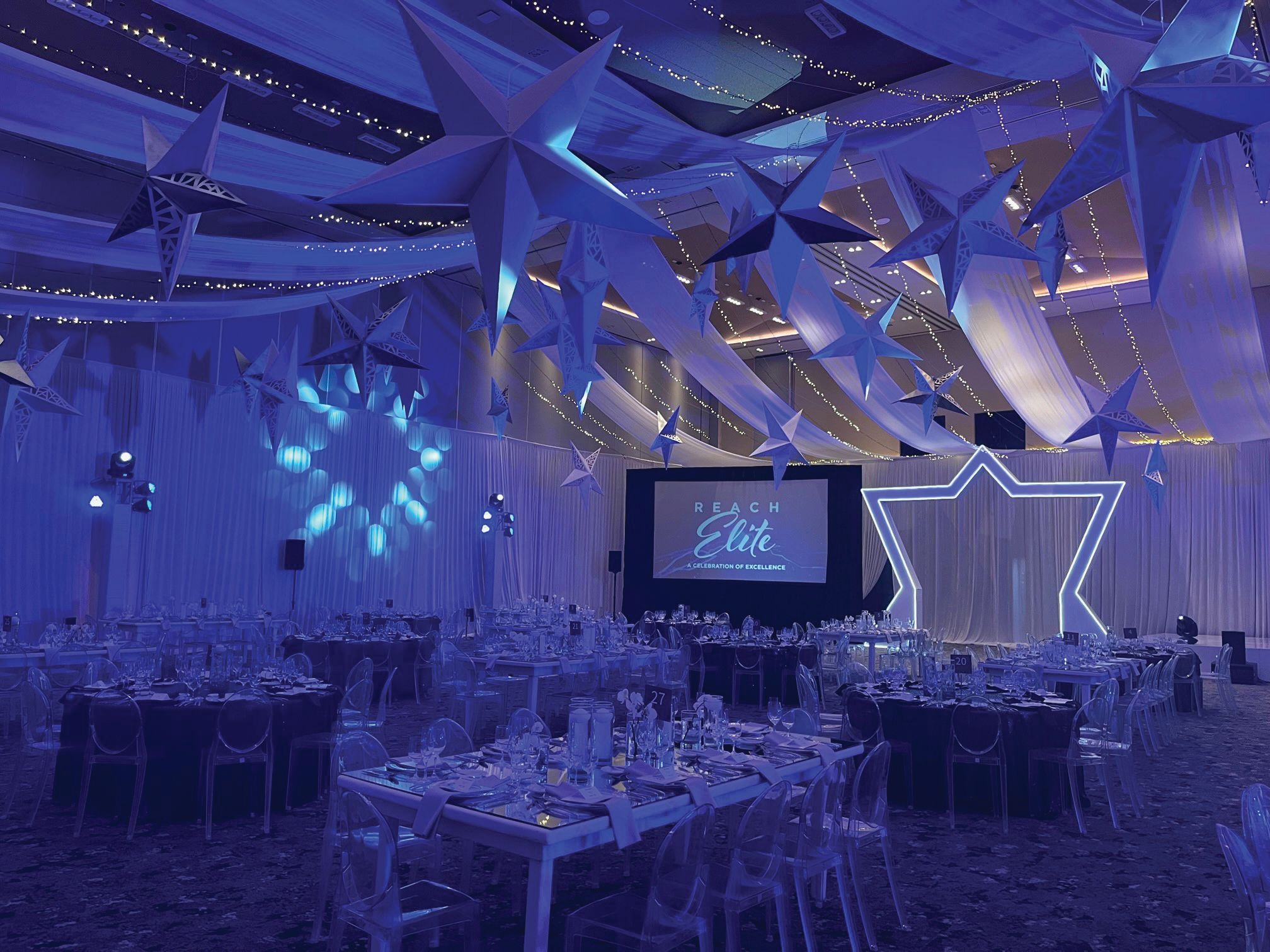 Aragon credits her past experiences for getting her to her current role as vp-brand marketing and strategy at Spectrum Reach, particularly a previous position at MAGNA Global, which focused on marketplace trends and consumer consumption behaviors related to TV and streaming. At Spectrum Reach, the advertising sales division of Charter Communications, Aragon is responsible for directing the long-term vision and marketing strategy for its multiscreen product and services portfolio. She oversees three areas: branded integrated marketing, customer engagement and enablement, and experiences and communications.
"What I've seen change is the shift to a customer-centric approach," Aragon says. "One of the things that has been critical in the work that I've been leading here is gaining a unified view of our customer journey and really creating those conditions to activate our customer data because that's what's going to help us successfully execute our marketing efforts."
Joining Spectrum Reach in November 2020 during the pandemic, Aragon reimagined the marketing team to fulfill modern brand needs and was intentional about forging connections and constantly communicating with team members virtually. Twice a year, she hosts one-on-one meetings with each of her 42 team members, making sure everyone can share information, ask questions and identify challenges and ideas.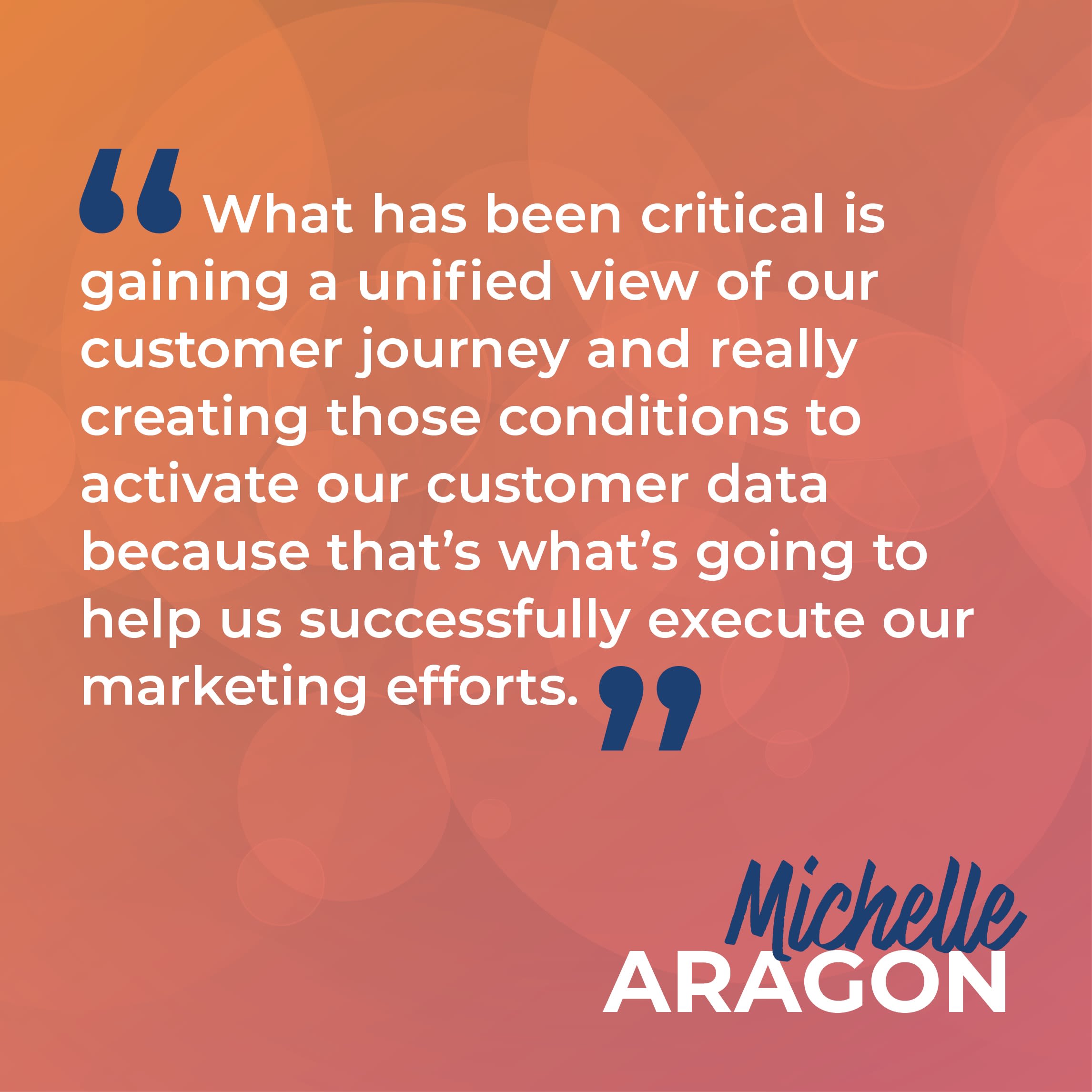 Events are vital to Spectrum Reach's strategy, Aragon says, emphasizing the personal connection in-person events create with customers, particularly small businesses. She sees data capture as a huge opportunity for growth in events, feeding into Spectrum Reach's overarching customer journey to help inform strategies and tactics.
"Virtual has provided a level of accessibility, where now you're able to incorporate things like more webinars or things that you would have kept for purely an in-person event because you see that as the value exchange or the benefit of coming," she says. "I think we're going to continue to strike the balance with infusing great storytelling with creativity to create a unique visual and physical manifestation of the brand. We want those to truly be experiences where you don't just have fun at the event, you're also taking something away from it or you're learning something or you're thinking about something differently [from] before you had the experience."
Spectrum Reach will soon launch a metaverse experience and Auto Accelerator, an annual client experience for customers to engage with the brand in an exclusive forum, exchange ideas, hear from speakers and keep a pulse on the industry. And who better to lead it than Aragon.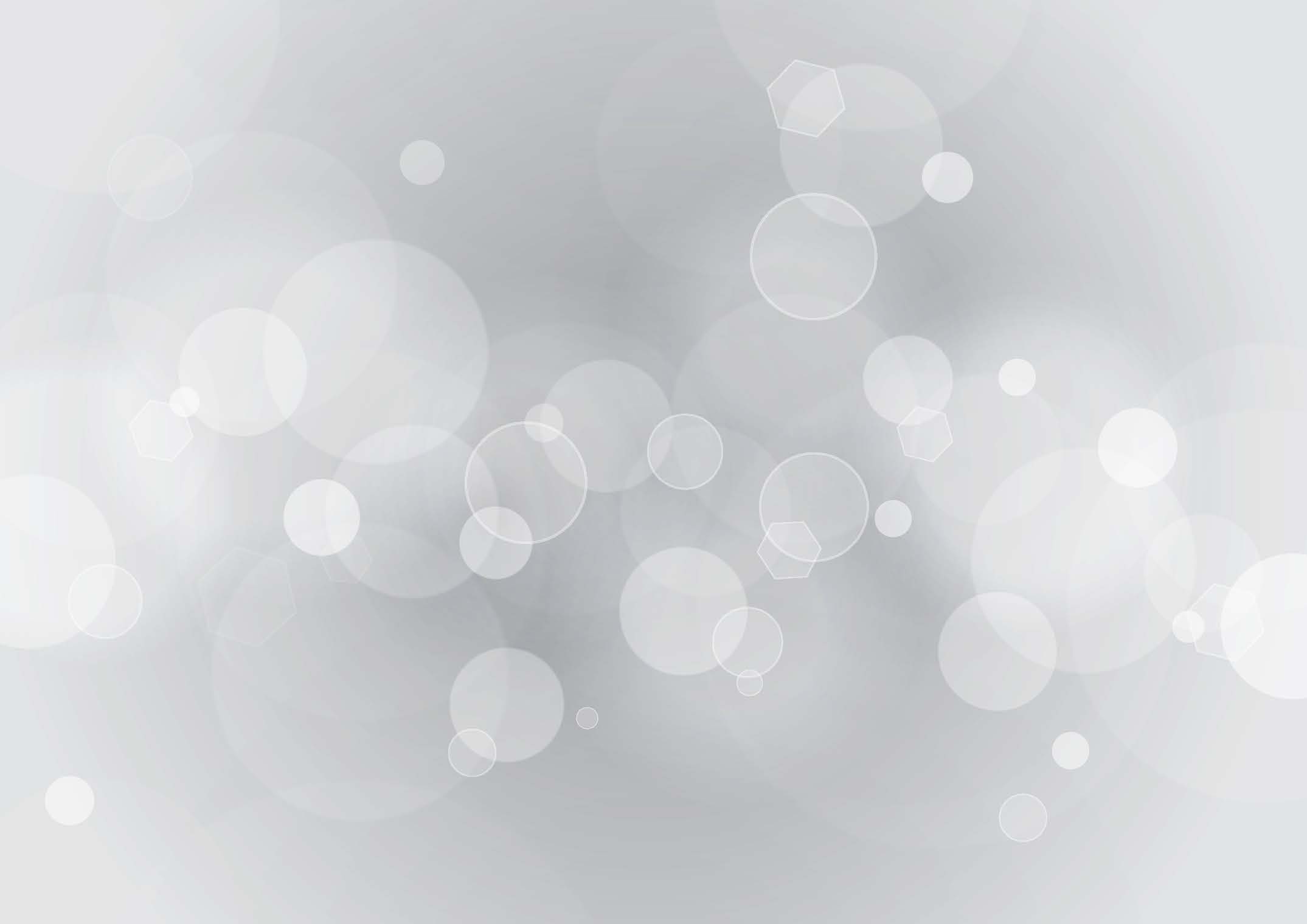 LINDA SHANLEY
PALO ALTO NETWORKS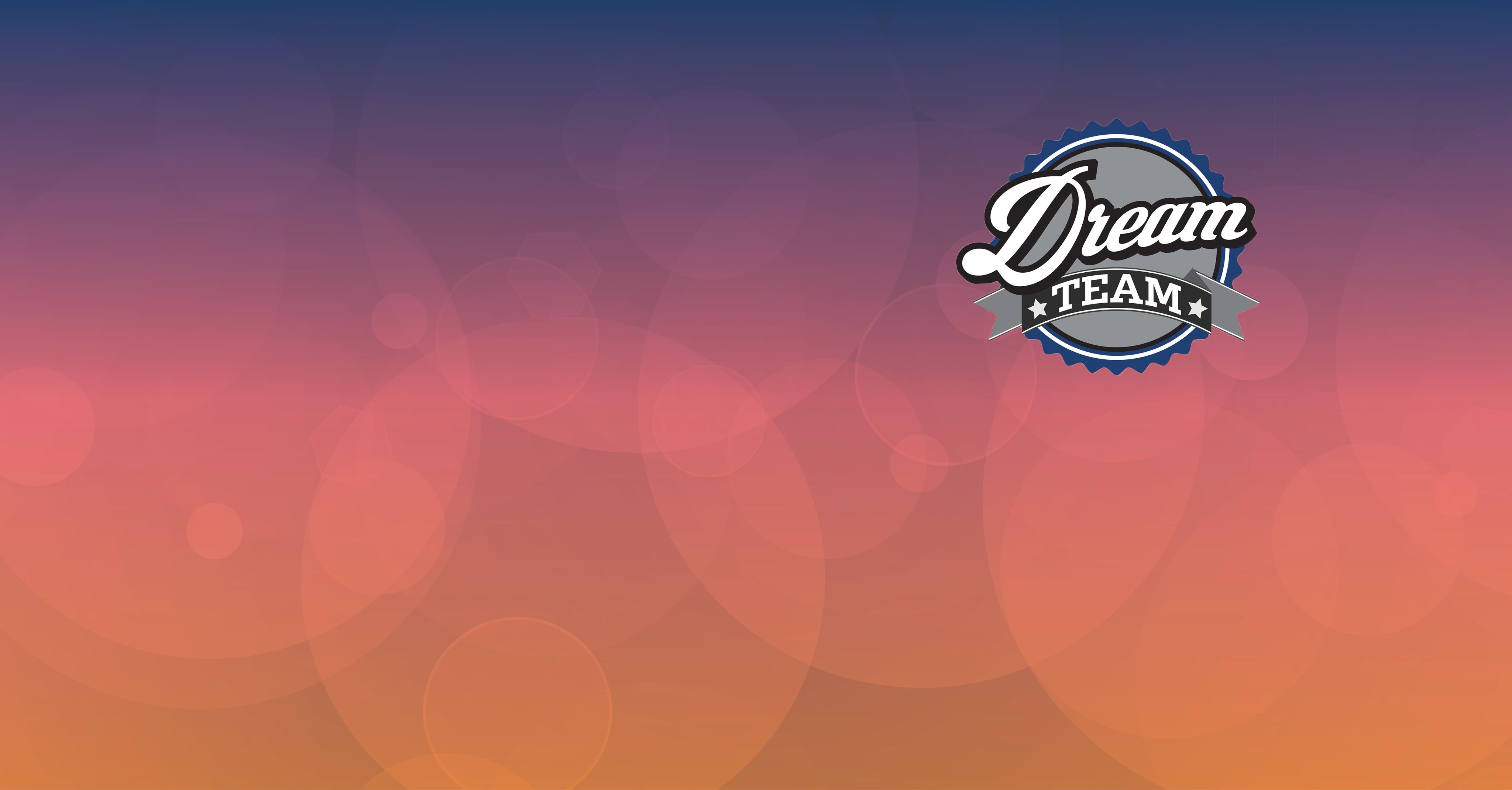 CURRENT POSITION: VP-Events and Executive Briefing Program, Palo Alto Networks
DREAM TEAM TITLE: VP-Global Events
WHY WE WANT HER: She's a firm believer in "global excellence and cultural relevance," a viewpoint that's coming to life in a new international roadshow she created.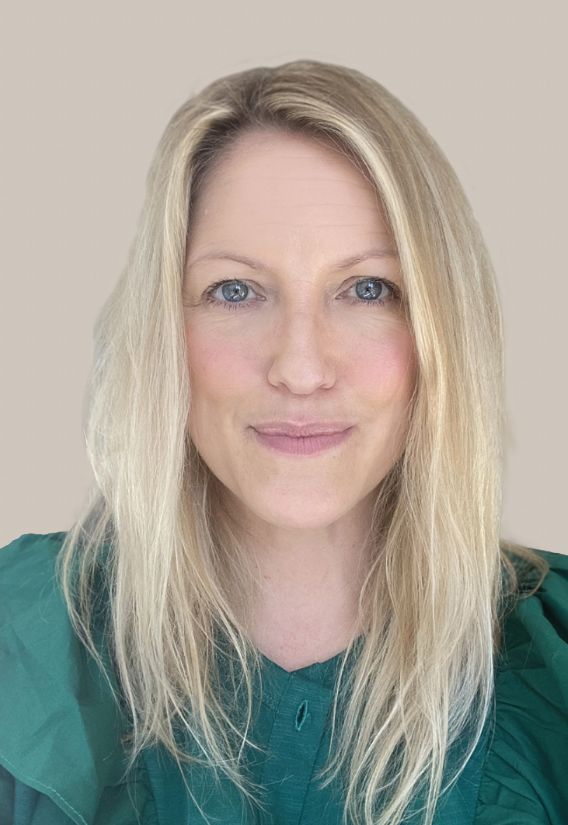 As one of the top cybersecurity vendors in the world, Palo Alto Networks engages its global community of customers with events and appearances that answer, "Why Palo Alto Networks?" For Linda Shanley, the company's vp of events and executive-briefing program, being crystal clear on what event is for whom and why is critical to succeeding at a time when portfolios and travel budgets are under scrutiny.
"We are challenging ourselves to think about those big concentrated moments where you are all together and you feel connected and part of a community, and then balance those with a modular approach where we can go to where the attendees are," she says. "It's a hub and spoke approach."
At Palo Alto Networks, Shanley is tasked with overseeing a portfolio that includes internal events, sales kickoffs, president's club experiences, user conferences and third-party trade shows, like Mobile World Congress and RSA. Having joined the company at the height of the pandemic, she leveraged her 30 years of global experience in marketing and events to navigate the complex world of virtual events and remote work before setting her sights on bringing the company's flagship show, Ignite Conference, back to an in-person event in December 2022.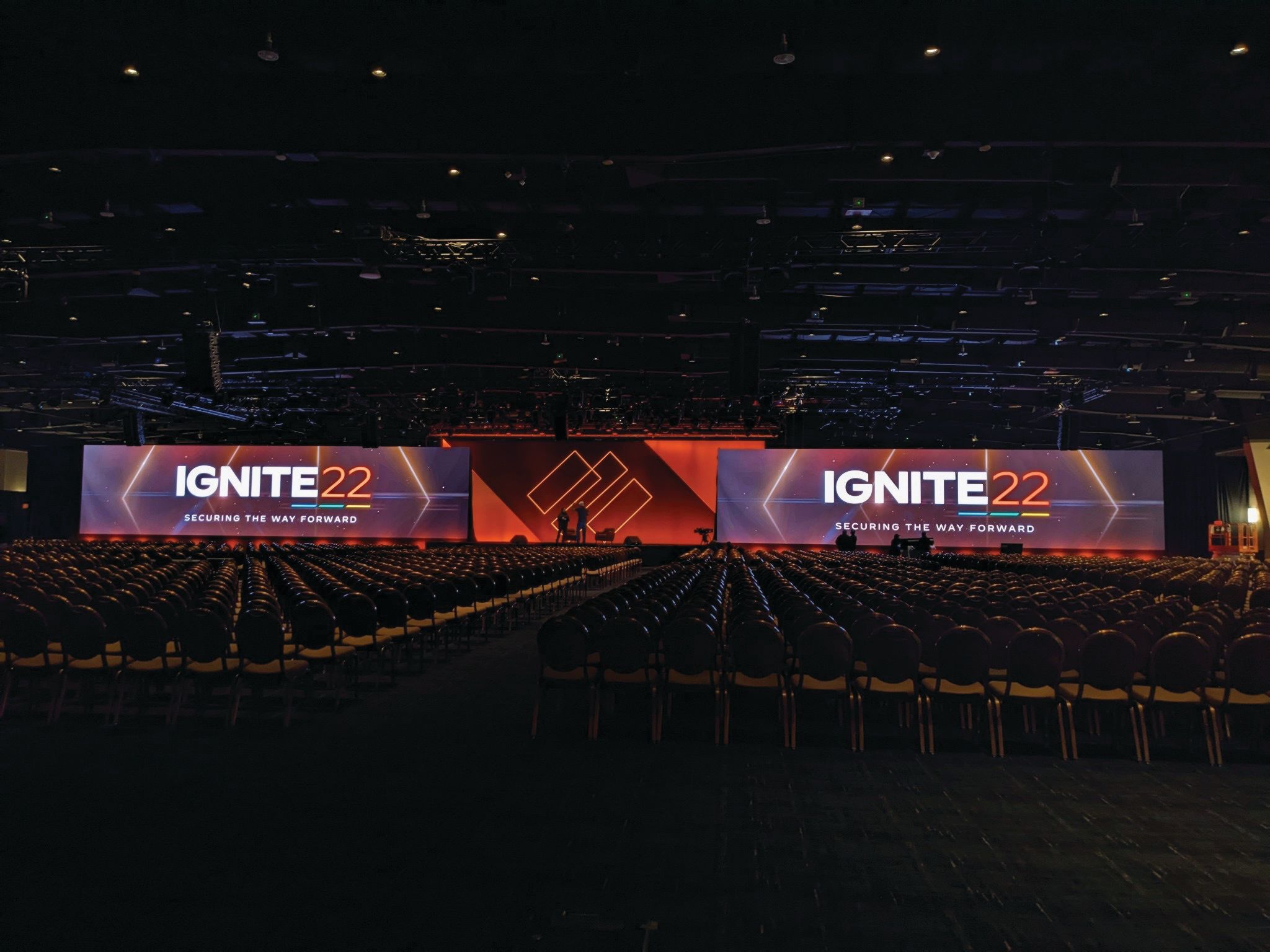 Ignite Conference, which celebrated its 10th anniversary, gave several thousand cybersecurity professionals access to more than 100 breakout sessions, product training, and certification opportunities. But in recognizing the limitations global audiences still face in the post-pandemic era, her team this March piloted a modular, roadshow program—Ignite on Tour—that targeted Frankfurt, Dubai, São Paulo, Paris, and London, with daylong events offering "highlights" from the flagship Ignite Conference.
"We have to stop trying to make all events all things for all people. There's a tendency to want to have everybody there and a belief that we have to say everything all at once, because we've got this moment that we're paying for. And I think you dilute the message," Shanley says. "When you're all things to all people, you're nothing to everyone. So, if we nail that clarity, our audiences will know what they're coming for, and they'll know it's going to be an investment that's well worth their time and budget."
As a b-to-b marketer, Shanley believes in generating moments down the line for audiences that keep them coming back for more, like additional education, a strategy she says helps boost growth. "There's an ecosystem around our flagship that is full funnel marketing, and it's how do you create a flywheel between events that drive them to executive briefing centers that drive them online. It's not just an event in isolation. I see it as a holistic marketing campaign," she says.
A global thinker and worker, Shanley recognizes that good ideas come from everywhere and draws inspiration from the regional teams—a "gold mine" of creativity, she says. And at a time when budgets are tight, her team is embracing thoughtfulness over lavishness to deliver what attendees really want, like access to Palo Alto Networks founder and cyber security industry rock star, Nir Zuk.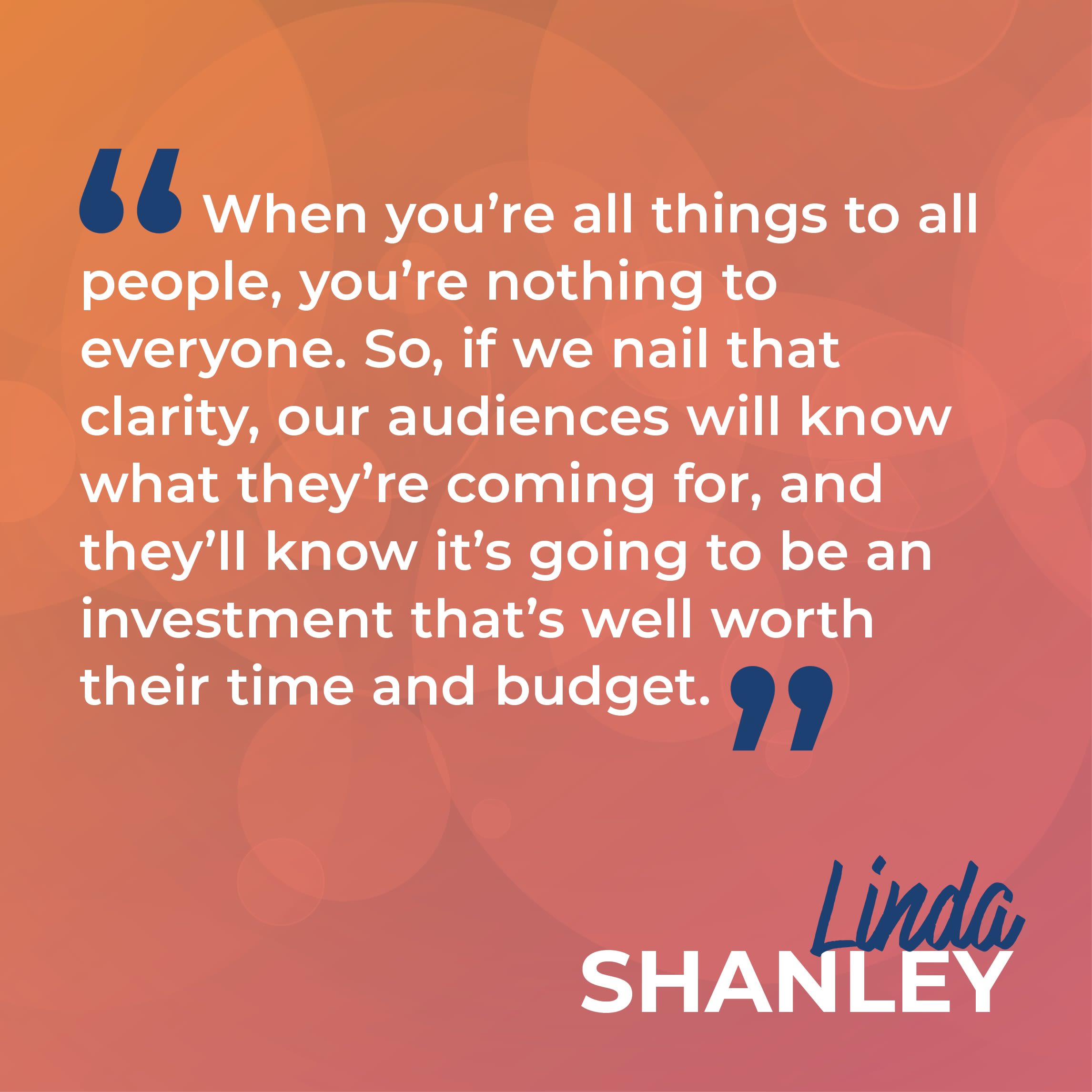 Attendance numbers keep going up, and every trade show the brand is attending is reporting increases in numbers as well, which Shanley is "thrilled" about. "I want to see this continued proving-out of the model that had worked for a really time long before the pandemic," she says. "It will still work. And I think collectively, we're proving that."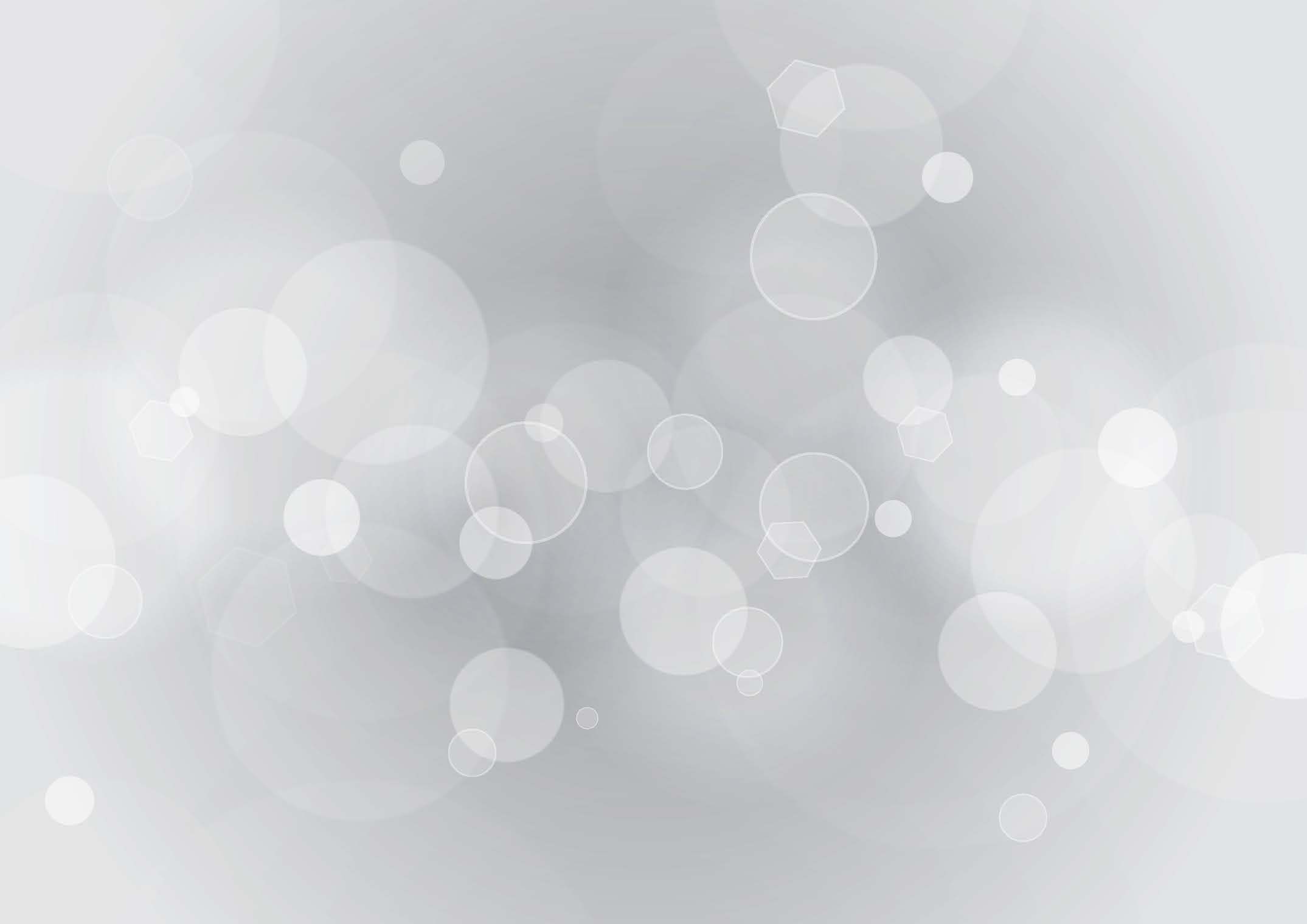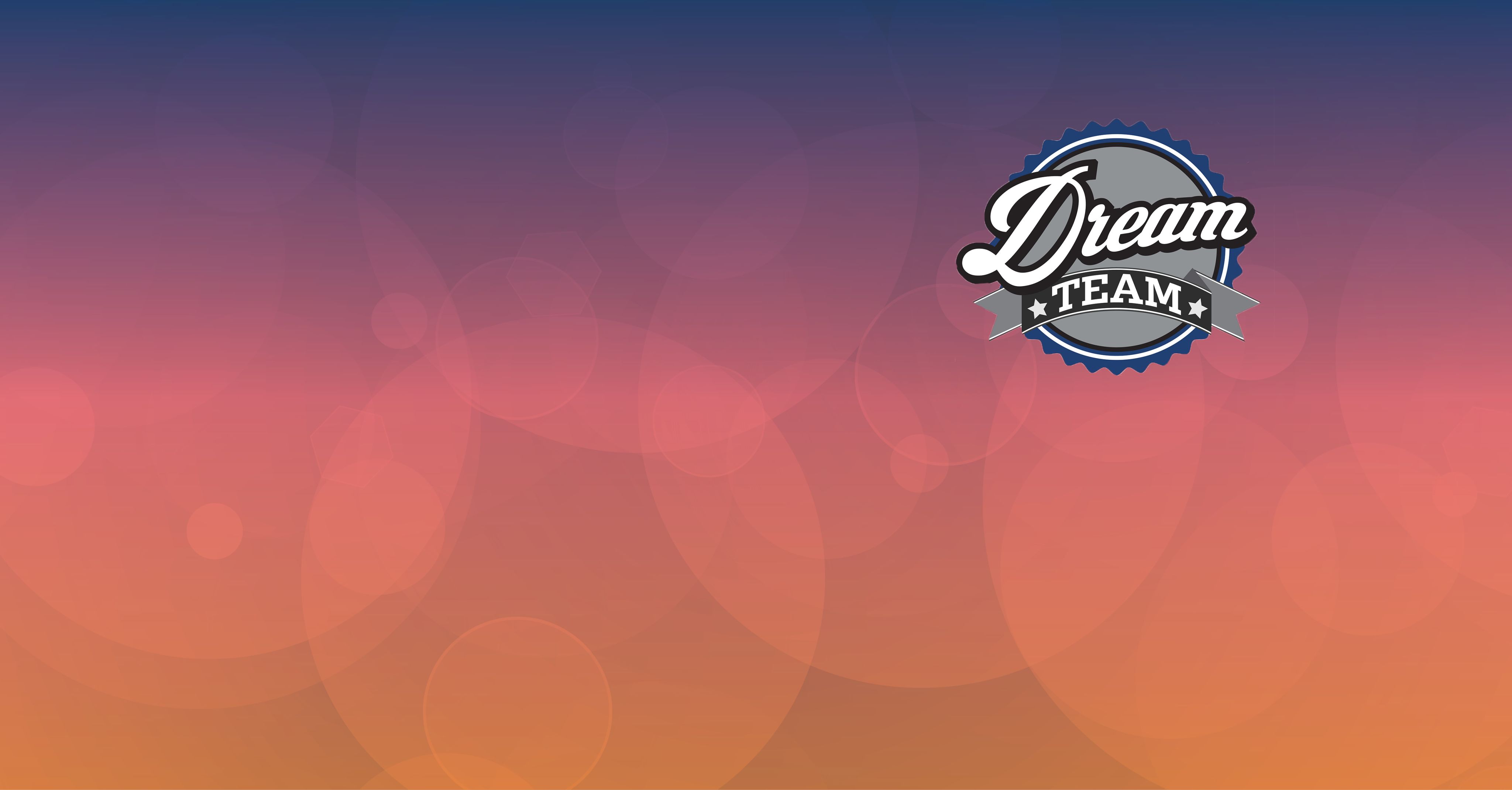 CURRENT POSITION: Global Head of Enterprise Brand Experience, LinkedIn
DREAM TEAM TITLE: Global Head of Partnerships
WHY WE WANT HER: Creating dimension at events with consumer-centric experiential moments and unique partnerships is her super power, and we think it's going to shake up the playbook.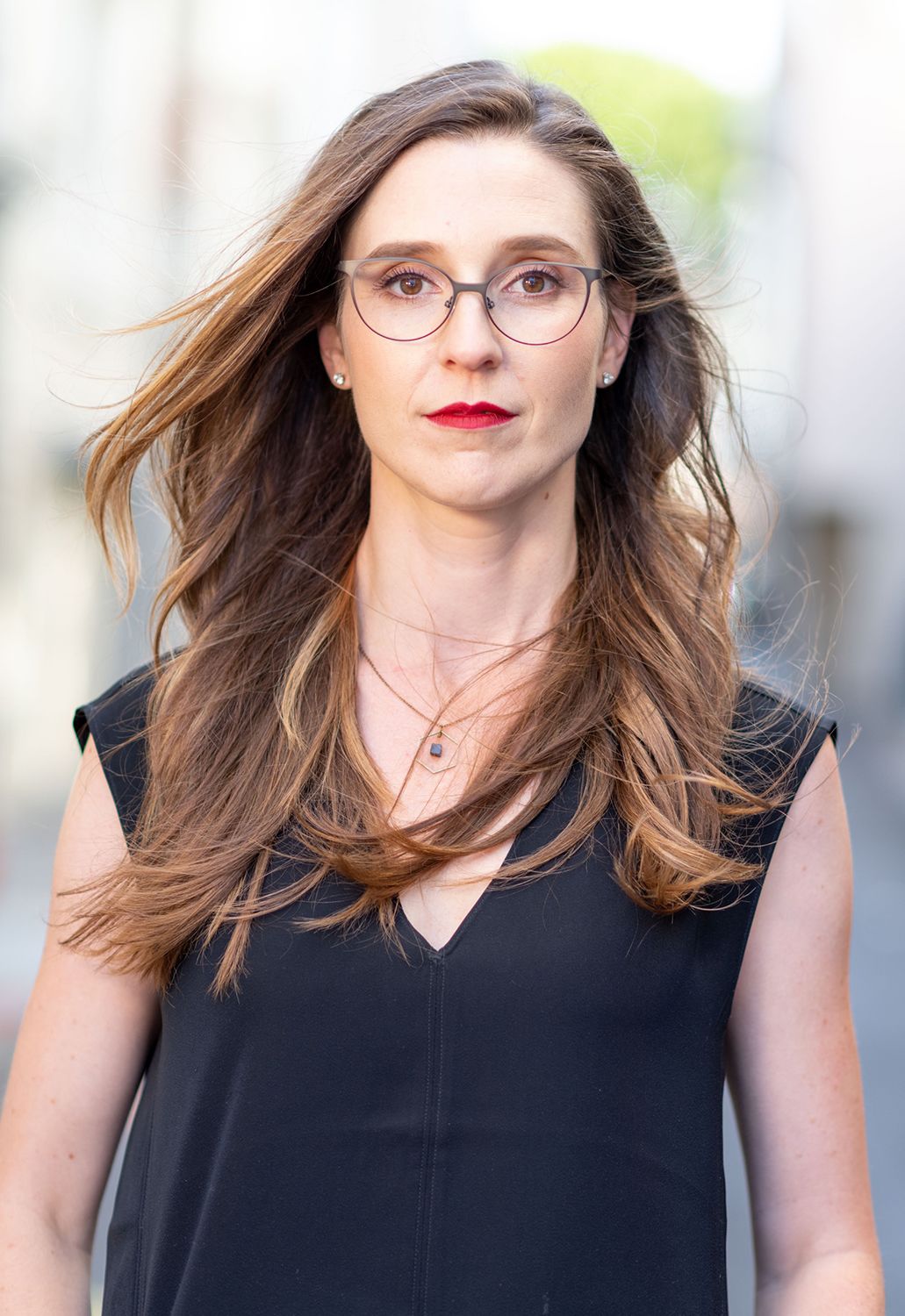 Laura Parkinson's career pathway into b-to-b events is best described as a series of turning points. After leaving her small town for the University of Texas at Austin, and eventually taking a job there to manage alumni events and study abroad trips, the path forward was more impactful than she could have imagined.
"It's a really exciting time, and I think the theme here is growth. Somehow, I have hit it at these different moments with these companies where the future is just really bright," she says.
In Austin, she had the opportunity to manage partnerships for SXSW at a time when the interactive festival was beginning to surpass the size of the music festival. As she watched influential brand moments unfold at SXSW, the launch of Twitter being one of them, she felt a calling to the brand side to gain a "behind the scenes" perspective, and accepted an opportunity to work cross functionally on Apple events not long after the launch of the iPhone and leading up to the launch of the iPad.
"If you think about all the gorgeous stores and interactions that happen in those retail settings around the world—the energy, the store employees, the beautiful design—it was a whole new level of aha for me that events that I create can mirror that," she says. "I learned from one of the best marketing organizations in the world what a good brand experience looks like."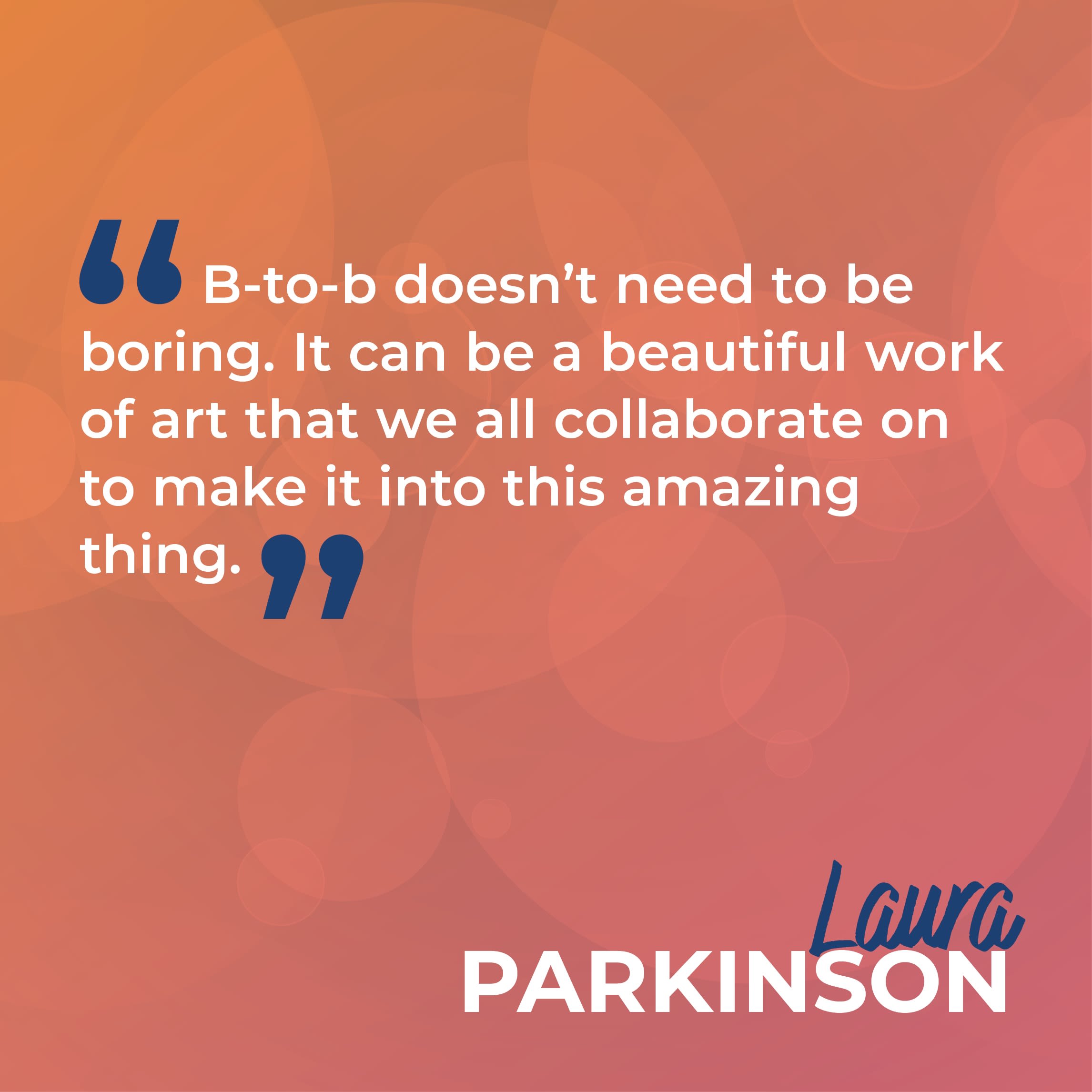 After five years working with Google on some of their largest launches, festivals, and conferences, she joined LinkedIn in 2020. It was a transformational time as the world of work was shifting and she joined to oversee some of the company's largest brand experience opportunities. Her job is to ensure that from a brand perspective, LinkedIn is meeting and exceeding the bar in its experiences. Her newly created team works cross functionally across the different event groups on business unit initiatives, such as the flagship Talent Connect conference for the h.r. community, one of the most high-touch and important events of the year.
Parkinson says as experience builders, there's a great opportunity to help create playbooks that will set a unified course trajectory across organizations within companies and identify what the brand's standards are and how it should be presented in physical spaces.
Her past experiences in consumer technology and entertainment brand marketing have equipped her well for this new era for the event industry, and one of the ways her team is taking advantage of it is to raise the bar in b-to-b event engagement by looking through a b-to-c lens. She points to recent industry shifts, like a new Cannes Lions award honoring creativity in b-to-b marketing, as a potential turning point where marketers will see more competition and creativity across the b-to-b landscape.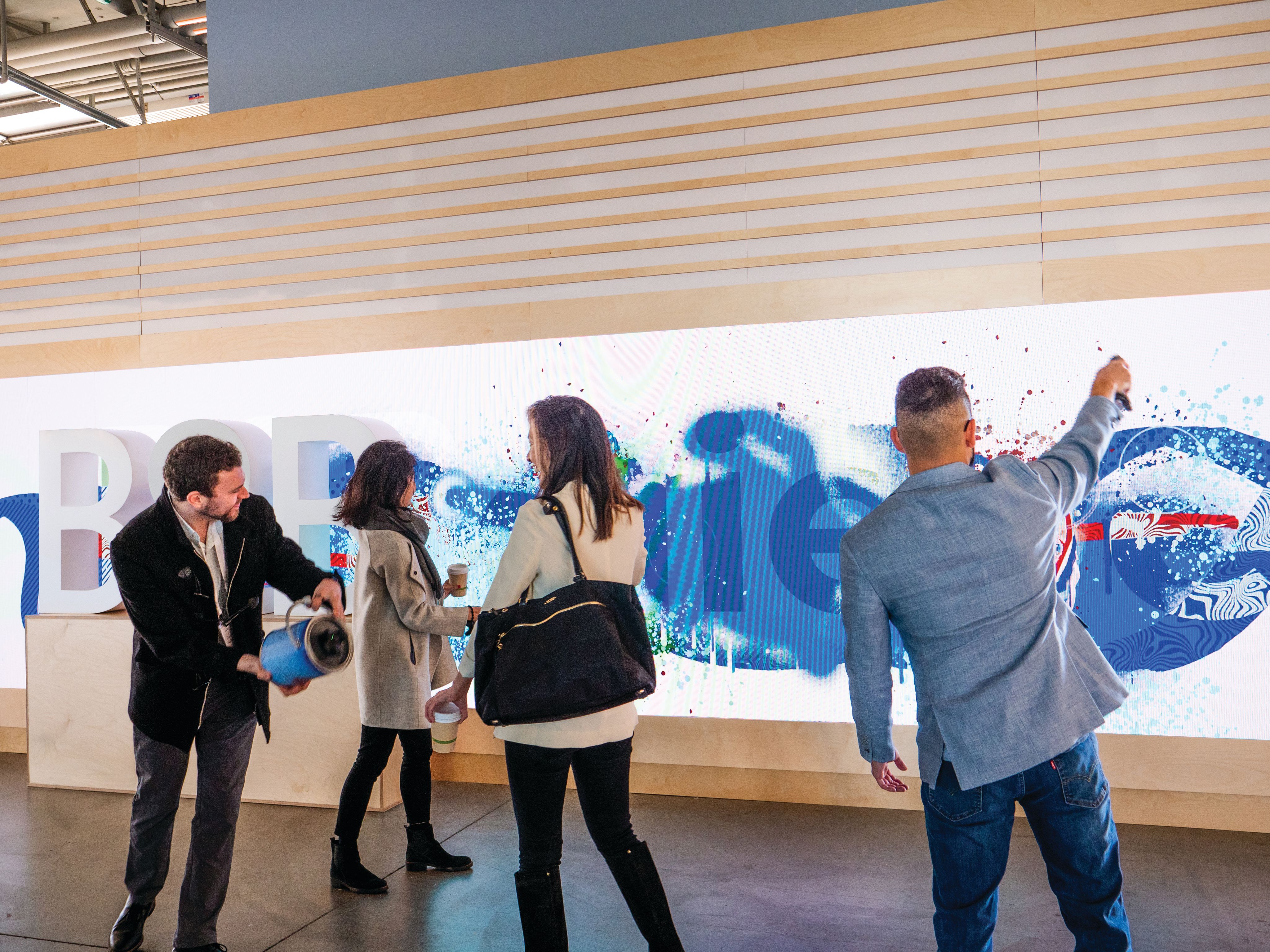 And this message was communicated literally for attendees of the brand's B2Believe conference in November, an inaugural event for b-to-b marketers held in San Francisco. For example, to further the celebration of creativity in B2B and all of the possibilities in the industry, the team activated a live graffiti wall that had messages like "B2Boring" imprinted on it. They invited attendees to walk up and spray paint it or roller brush it to "deface" the old way of doing things.
"The intent was, b-to-b doesn't need to be boring. It can be a beautiful work of art that we all collaborate on to make it into this amazing thing," she says.
She is now setting her sights on Cannes Lions activations, and is consulting with the LinkedIn
Talent Solutions team on the flagship Talent Connect Summit. Never a dull, or boring moment, in this creative, strategic thinker's world.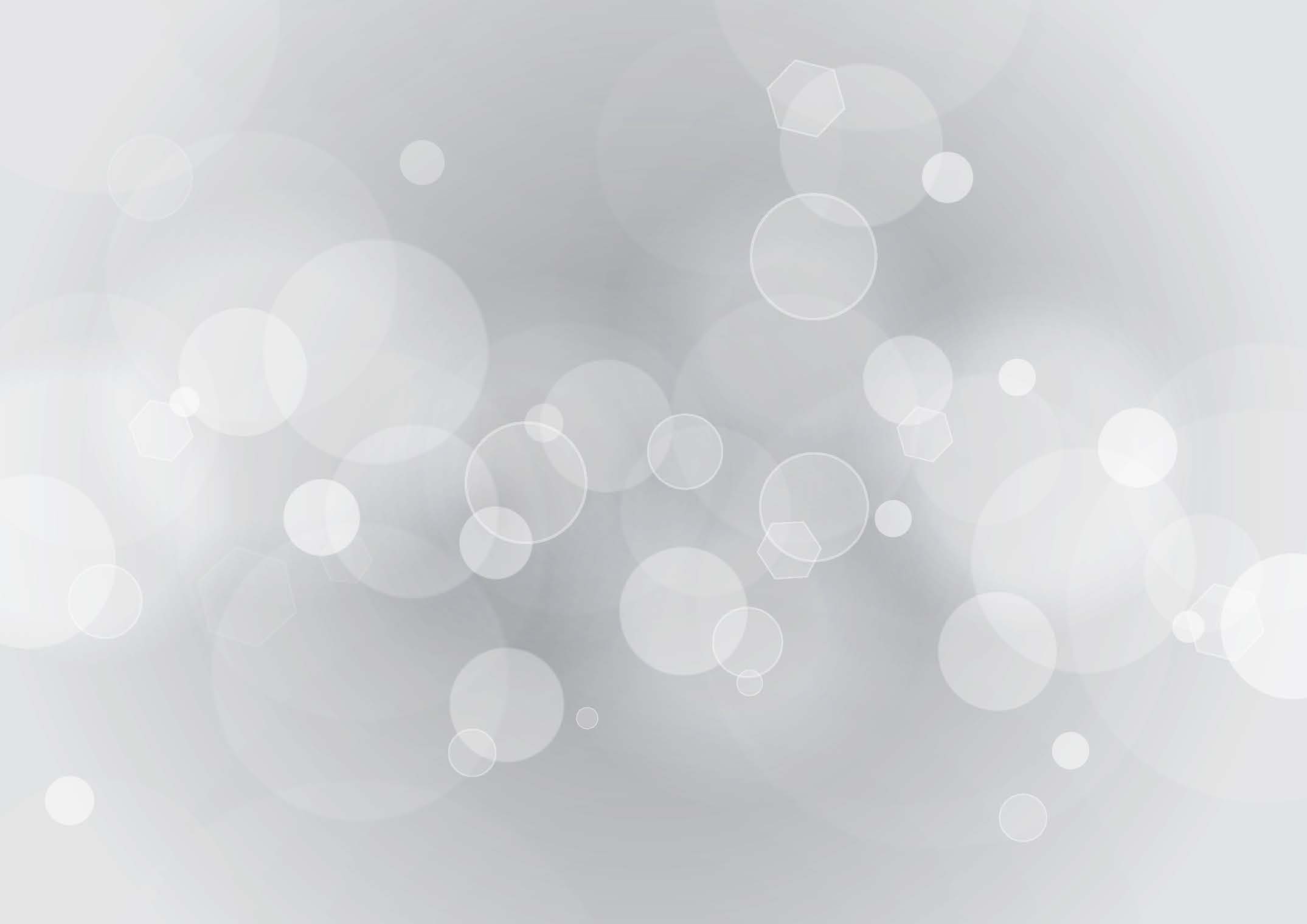 ELIZABETH ASHRAFI
CARECREDIT/SYNCHRONY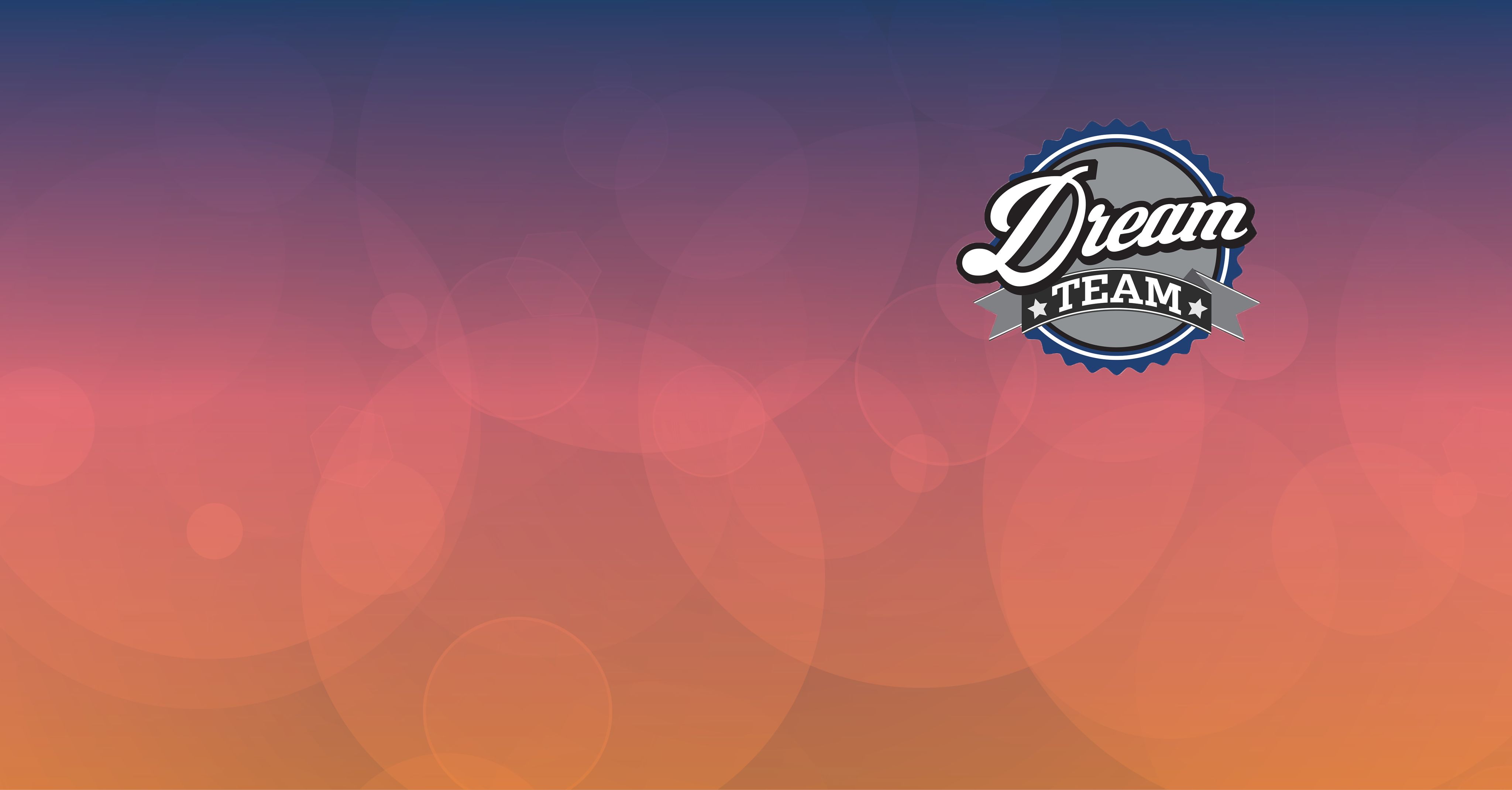 CURRENT POSITION: AVP-Brand Communications & Events, CareCredit/Synchrony
DREAM TEAM TITLE: Global Head of Trade Show Strategy
WHY WE WANT HER: In this cost-conscious era, she'll make an exhibit portfolio work harder and smarter.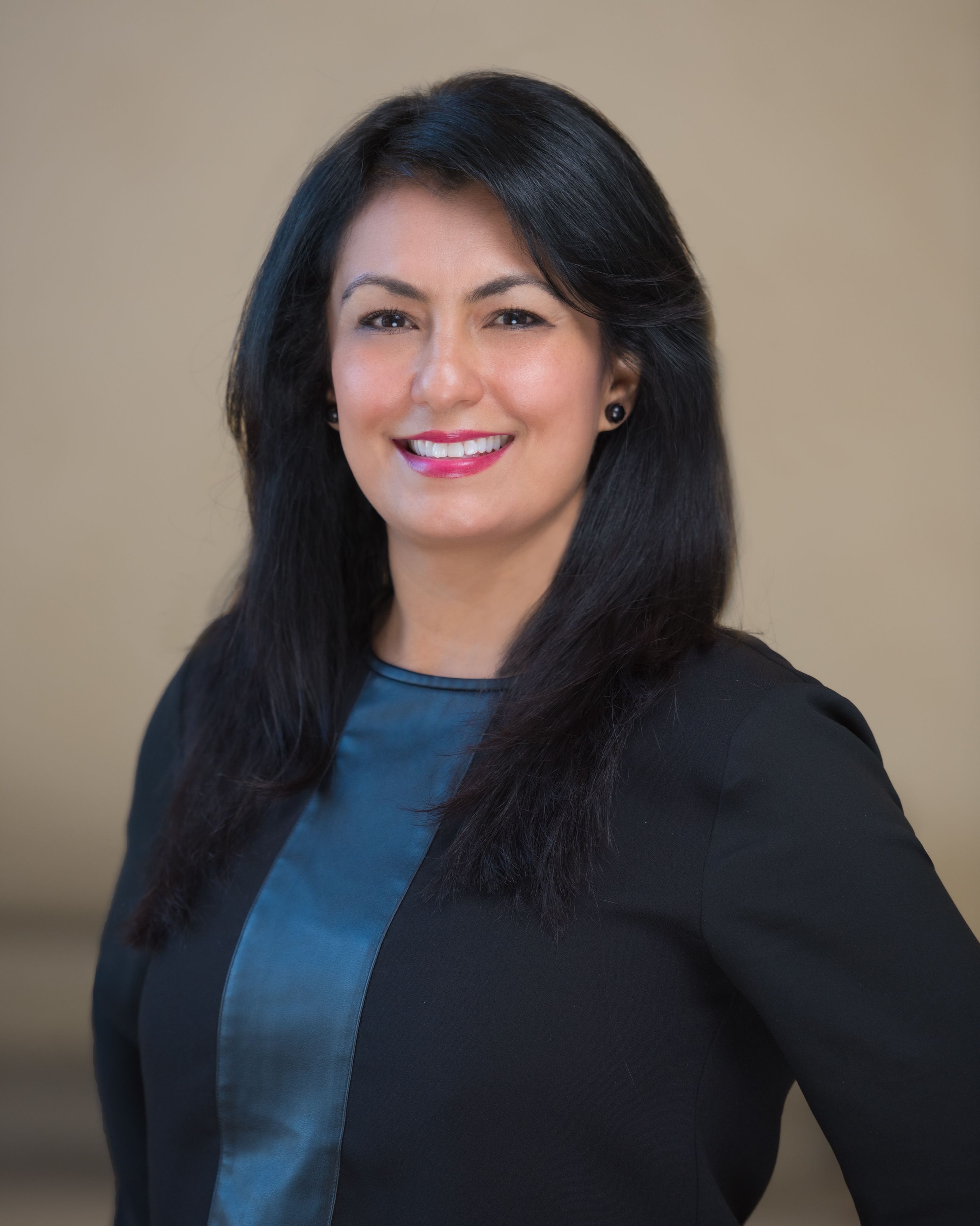 Elizabeth Ashrafi's motto is "there's a solution for everything." Responsible for more than 100 events for CareCredit, a health, wellness and personal care credit card under consumer financial services company Synchrony, Ashrafi is well-versed in not only trade shows and event logistics and execution, but also marketing, communications and branding.
For more than 20 years, Ashrafi has built her career at CareCredit, starting as an executive sales assistant, working her way over to several different b-to-b marketing and branding roles, and now serving as the executor of the company's major events for nearly 11 years.
"I worked every department, but mostly marketing," she says. "Once I was in marketing, I started learning about all these company event opportunities, and I just quickly fell in love with hospitality and event planning. It's become my career, and it's been a really good one. I love chaos; that's what events bring."
In her current role as avp-brand communications and events, Ashrafi focuses on optimizing b-to-b strategies for medical and financial trade shows, company events and consumer engagements to ensure they maximize the company's ROI, raise brand awareness, track engagement and work toward business objectives. She collaborates with marketing sales leaders and analytics teams to plan the events, and then passes the strategy to the logistics team.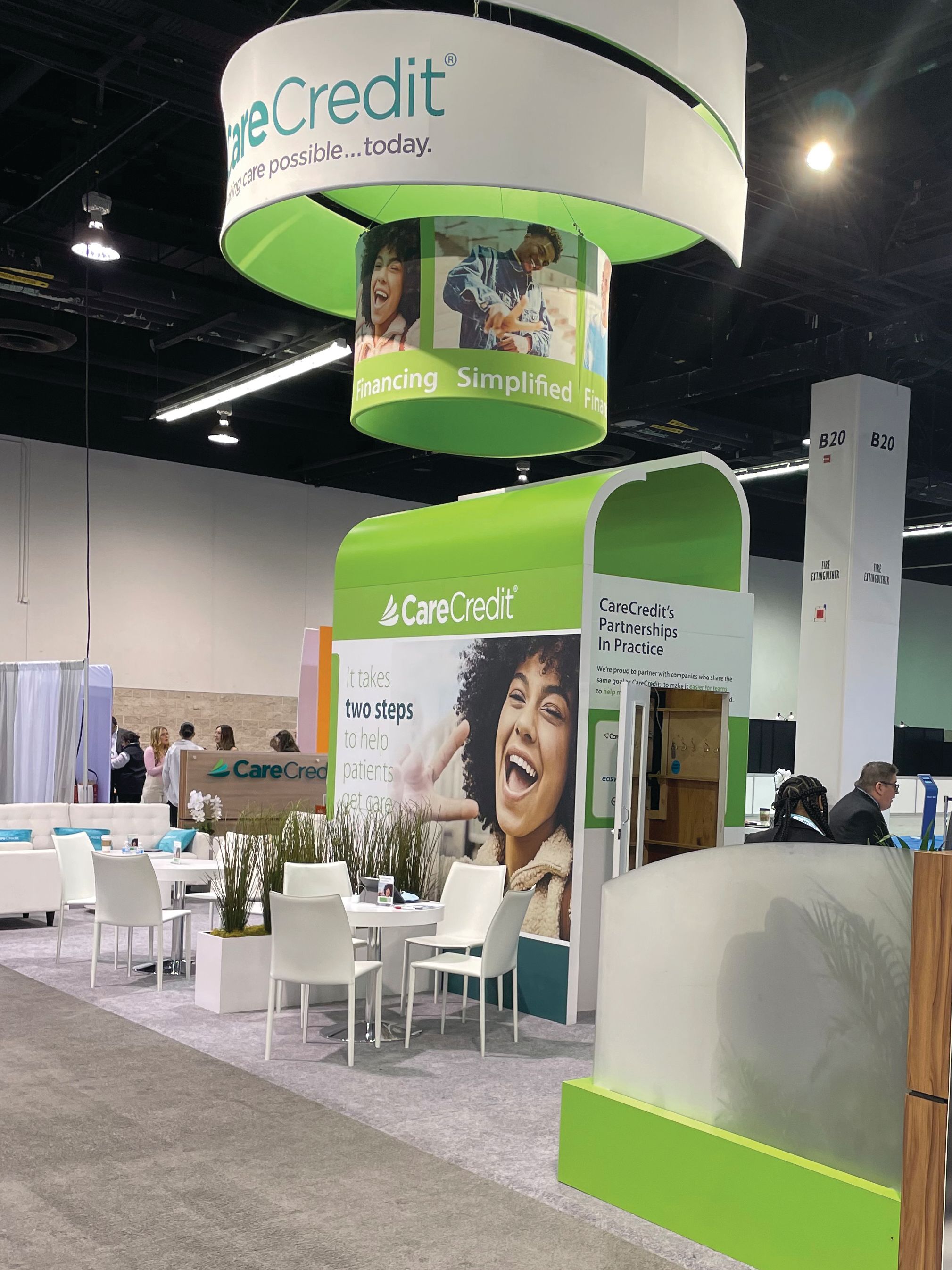 With a strong focus on trade shows, Ashrafi and her team quickly pivoted to virtual shows during the pandemic, which offered critical learning opportunities.
"Not only was it more effective for us than some of these in-person shows, but it was more effective in driving engagements at a lower cost," she says. "We became much more innovative in b-to-b trade show experiences, and we really delivered the visibility of the brand, not only through the platforms that we created for virtual, but we also did it through editorial and created that excitement."
Now that the industry is increasingly returning to in-person events, Ashrafi says she's seeing more of a focus on local and regional shows, rather than a full return to national shows, as well as smaller booths on show floors with brands getting more intentional about their investments, a practice also extending to attendees and buyers.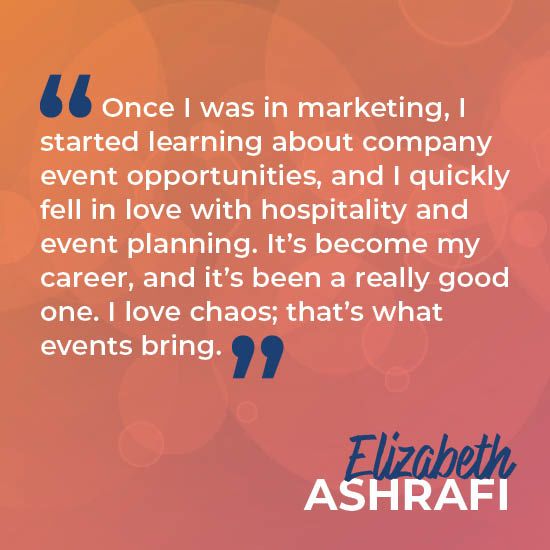 "Attendees want more incentives, and they come to the shows to either get the incentives or with more intentions to buy the products or the services," she says. "They have their plan to get this product or see this person."
Always aiming to simplify processes, Ashrafi will soon launch what she calls the Trade Show Toolkit to help standardize and centralize marketing assets, content and digital promotions in one place, increasing efficiencies and allowing the team to share event assets across all of their markets and platforms. The kit, in its first iteration as a demo after six months of development, will include industry best practices, advice, trends and event recaps for reference, as well as a request form for the sales team to identify the right assets for their events.
"We continue to reimagine our concepts that increase our brand and category awareness and capture that walk-by booth traffic," she says—embracing transformation and a little bit of controlled chaos, like a true trade show pro.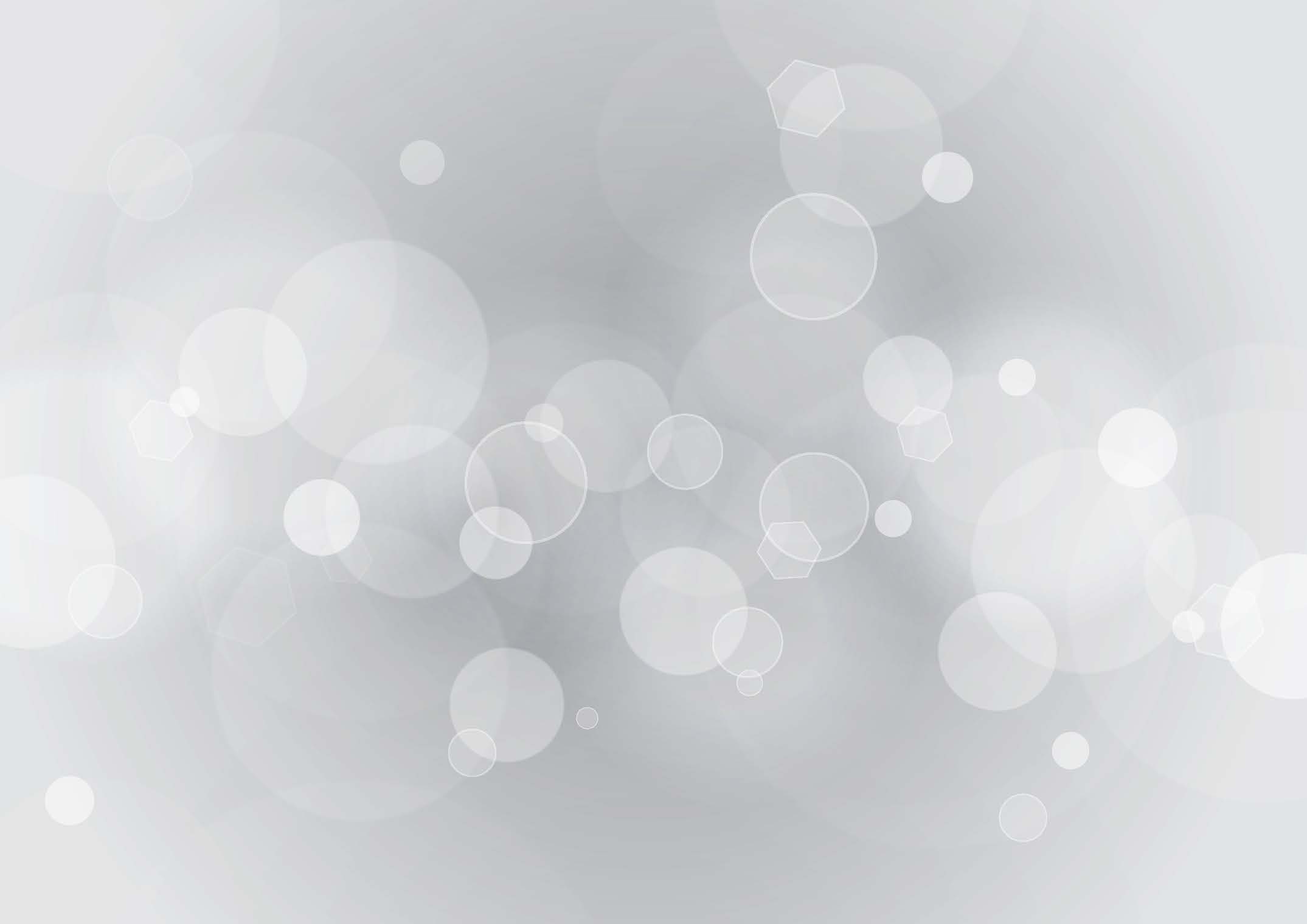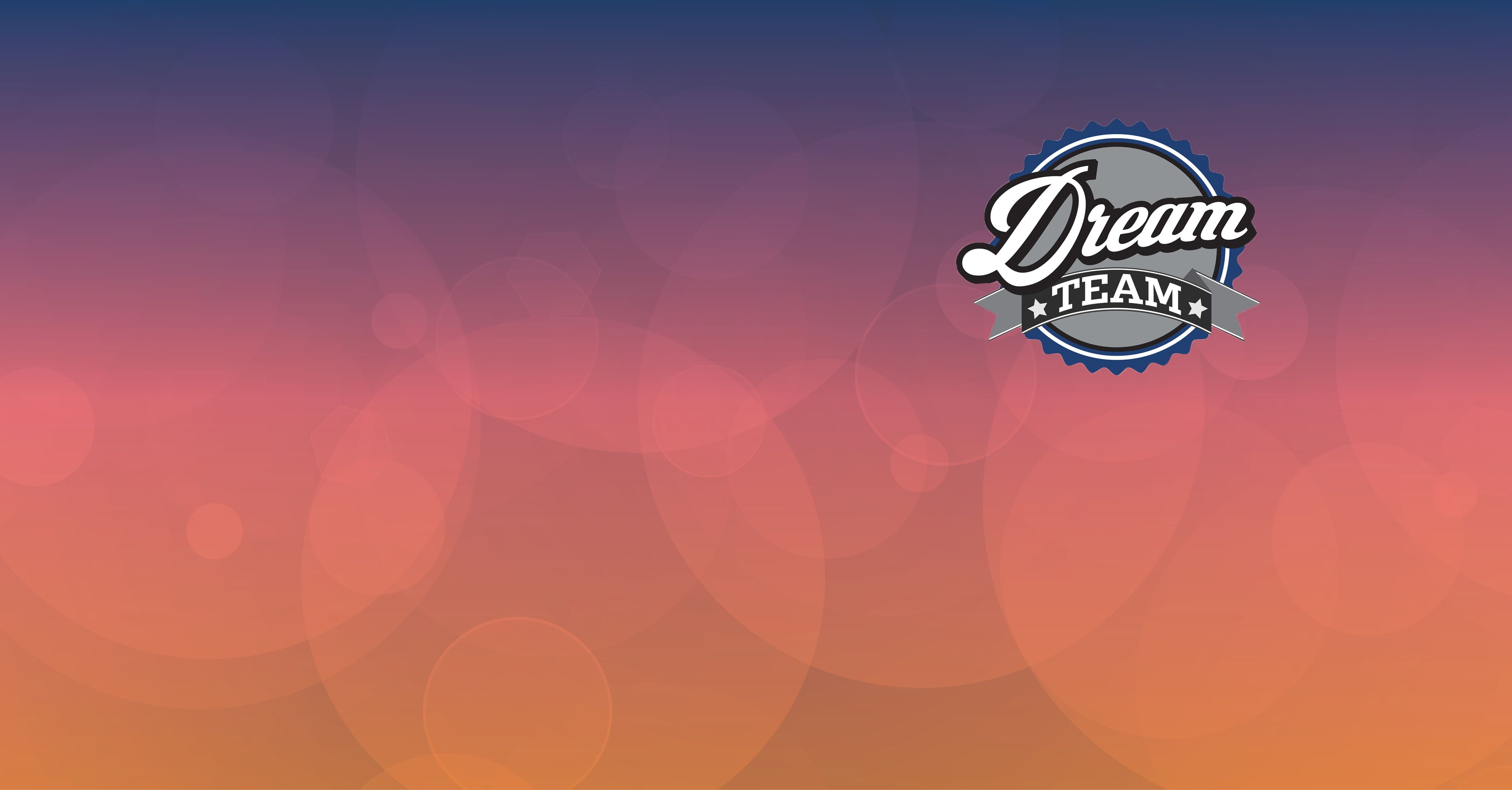 CURRENT POSITION: Director-Business Management & Operations, Global Events, Oracle
DREAM TEAM TITLE: Senior Director-Event Operations
WHY WE WANT HIM: A true Swiss army knife marketer, Bales is as comfortable in the trenches of events as he is in the board room driving support for them.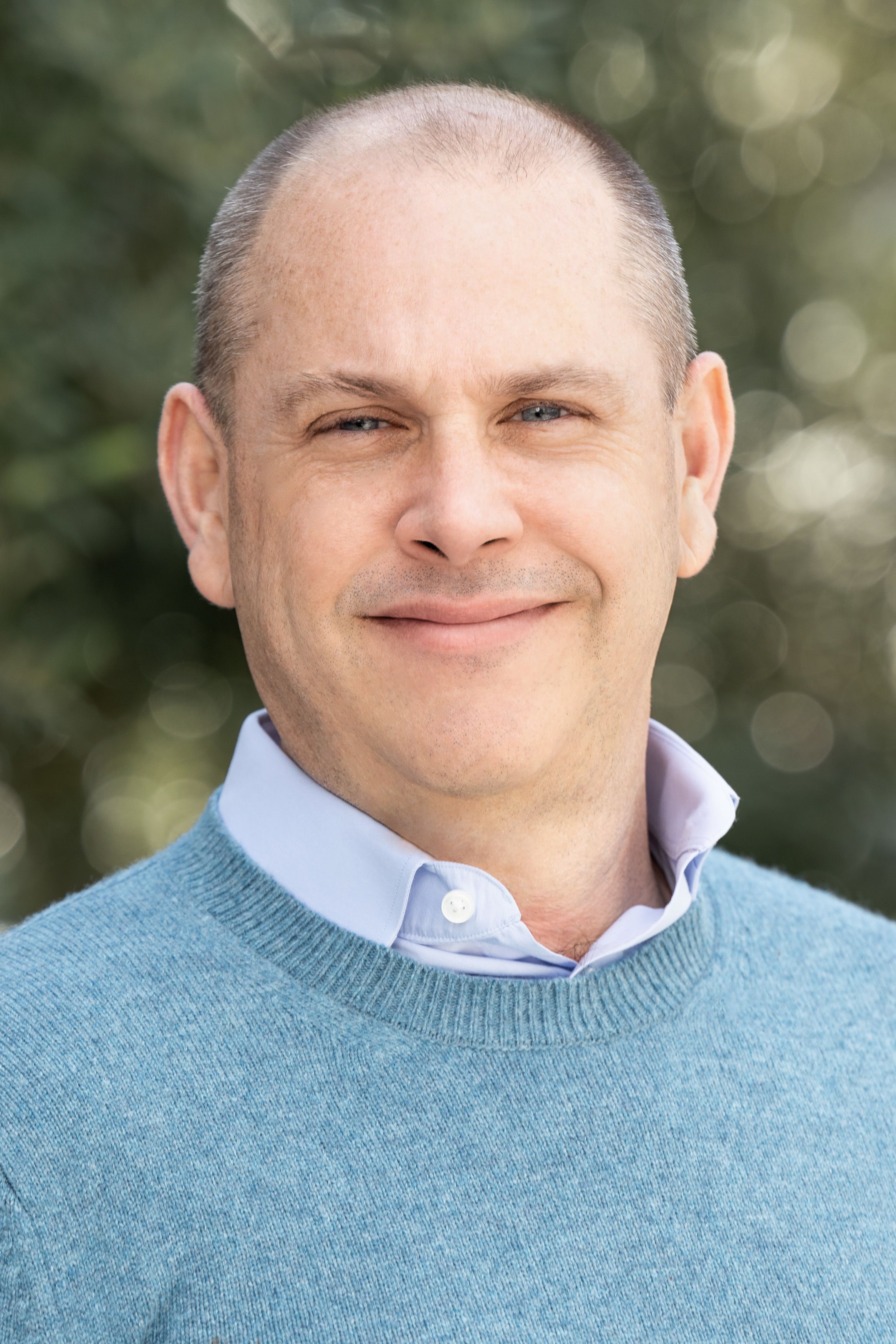 "Give me a problem and I'll be able to tell you, within four minutes, four things that will probably work and four things that won't," Bales says. And we believe it.
This seasoned event ops professional and quick thinker's unique experience with contingency planning maps back to his beginnings as a global trip director, where he navigated situations like flash floods (seriously) while ensuring smooth outcomes and experiences for trip attendees.
"I have a very diverse agency background in the events industry and have worked for Carlson Marketing, Aimia, One10 and Opus," he says. "I have been a trip director, a planner, account manager, a salesperson. Having this experience has fostered the ability to look comprehensively across events for large companies and now, being on the brand side, a unique perspective on the b-to-b event marketing landscape."
Today, Bales oversees a team of individuals who manage reporting and analytics, sales engagement, sponsorship, registration and finance for the organization's global event portfolio. The team is primarily focused on Oracle's flagship event, Oracle CloudWorld, and the Oracle CloudWorld five-city global tour.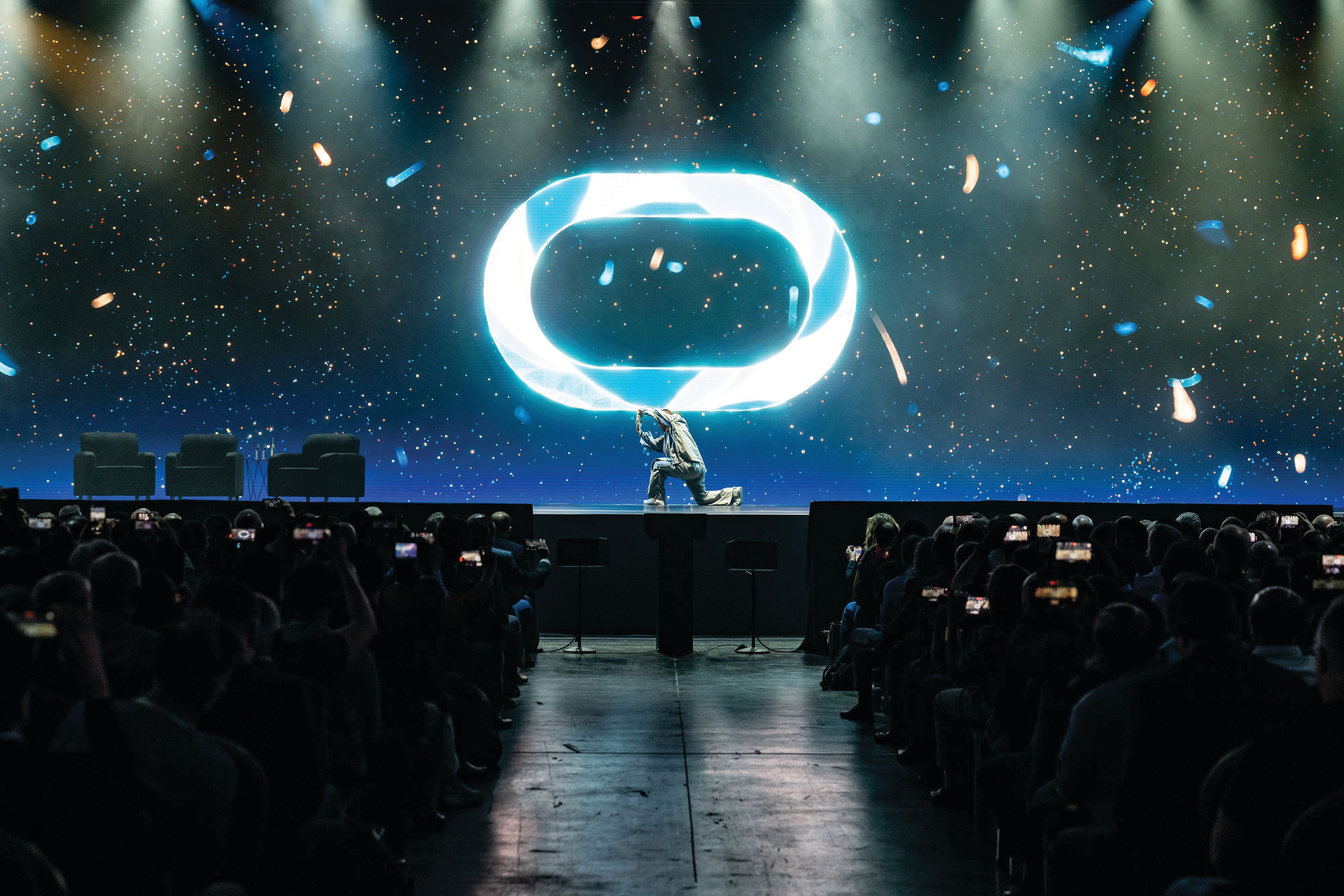 "I ensure each member of my team is supported and successful, which requires me to be their sounding board, cheerleader, advisor, advocate," Bales says, adding that within the organization there's a focus on EQ from the top down. "It is my primary responsibility to ensure their well-being, clear obstacles, and give each of them the opportunity to showcase their achievements to the company."
This people-centric approach extends into his team's contributions to the events at a time when every attendee accounts, and the pressure is on to deliver a valuable and engaging experience. A couple of initiatives to call out: Enlisting a "face" for the Oracle community, Kendall Dee Fisher, who heads up brand video and hosts segments where she meets with customers and broadcasts challenges and solutions. The team also engineered a new "Sponsor Your Way" turnkey booth opportunity for the 2022 flagship event, through which sponsors could select from one of three booth designs that best fit their individual needs (lounge feel, theater feel, or demo stations).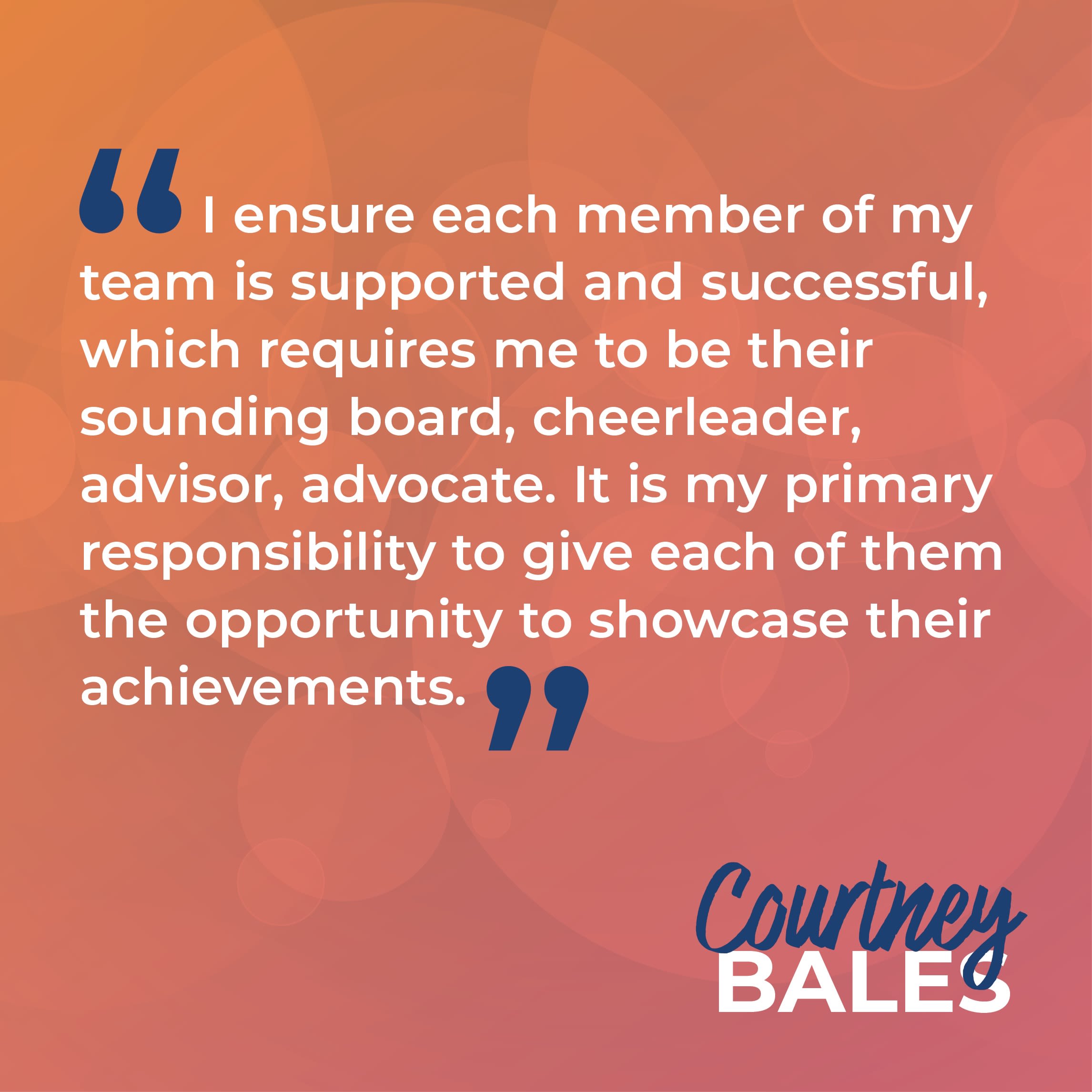 On the attendee side, Bales sees an increasing emphasis on data-driven insights to better understand customer behaviors and preferences, and to optimize event experiences accordingly. That includes "better connection" before, during and after the event, identifying peak engagement, and developing a 360-degree marketing strategy that tells a comprehensive and consistent story—"achieving this globally is not easy," he admits.
"Many companies are keen to poll and curate the event experience. We are moving towards a different approach," Bales says. "Instead of us telling our attendees what they should consume at our event, we say, 'Let's plan your experience together. Tell us what matters to you and how you prefer to receive the content.' This data helps us stay relevant and gives our attendees the experience they desire."
And as for managing the tumultuous planning timelines marketers face today, he advises: "Progress not perfection. Take action, make decisions, and accept mistakes. An inch of movement will bring you closer to goals than a mile of intention."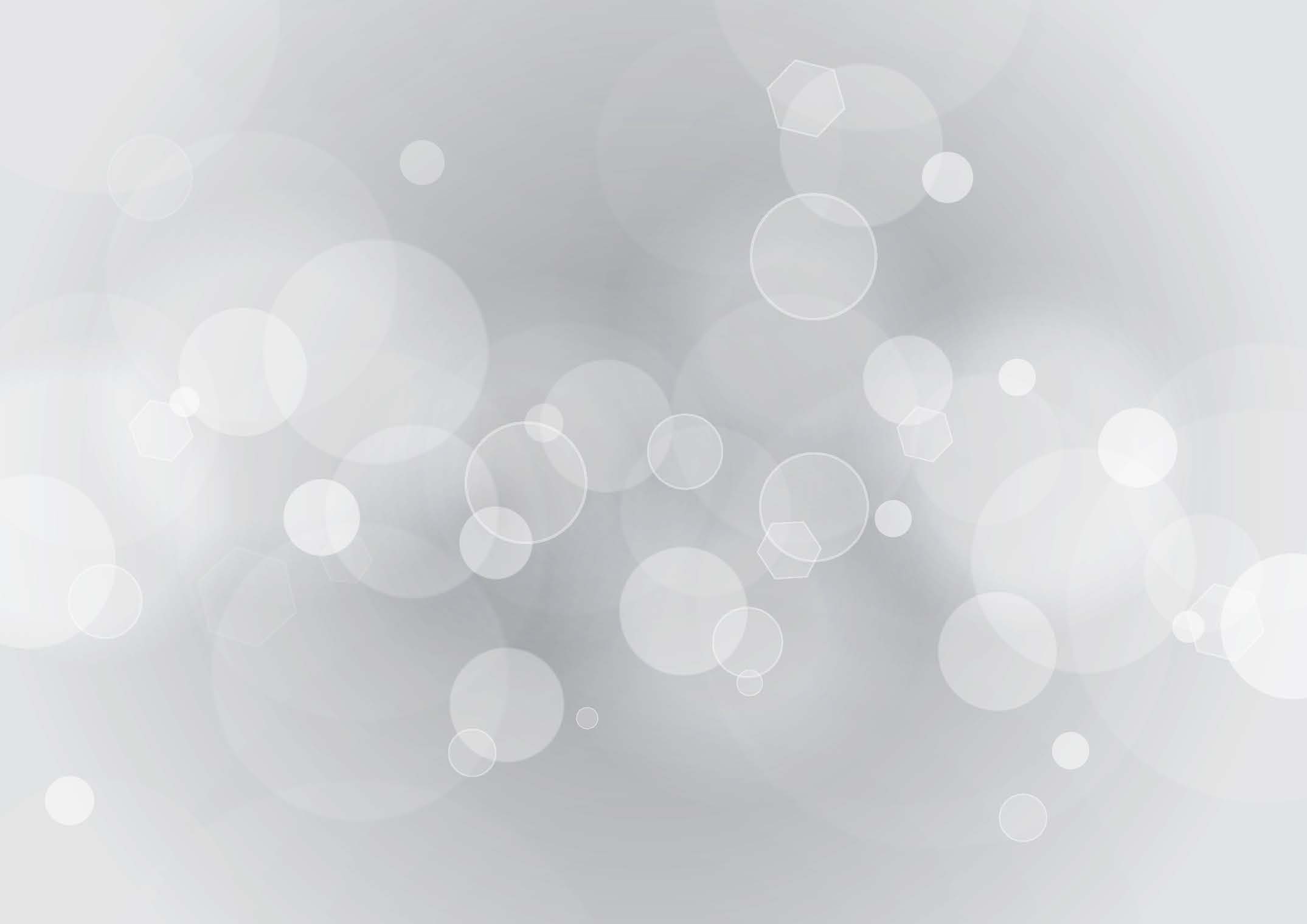 SARAH ROSEN
DELL TECHNOLOGIES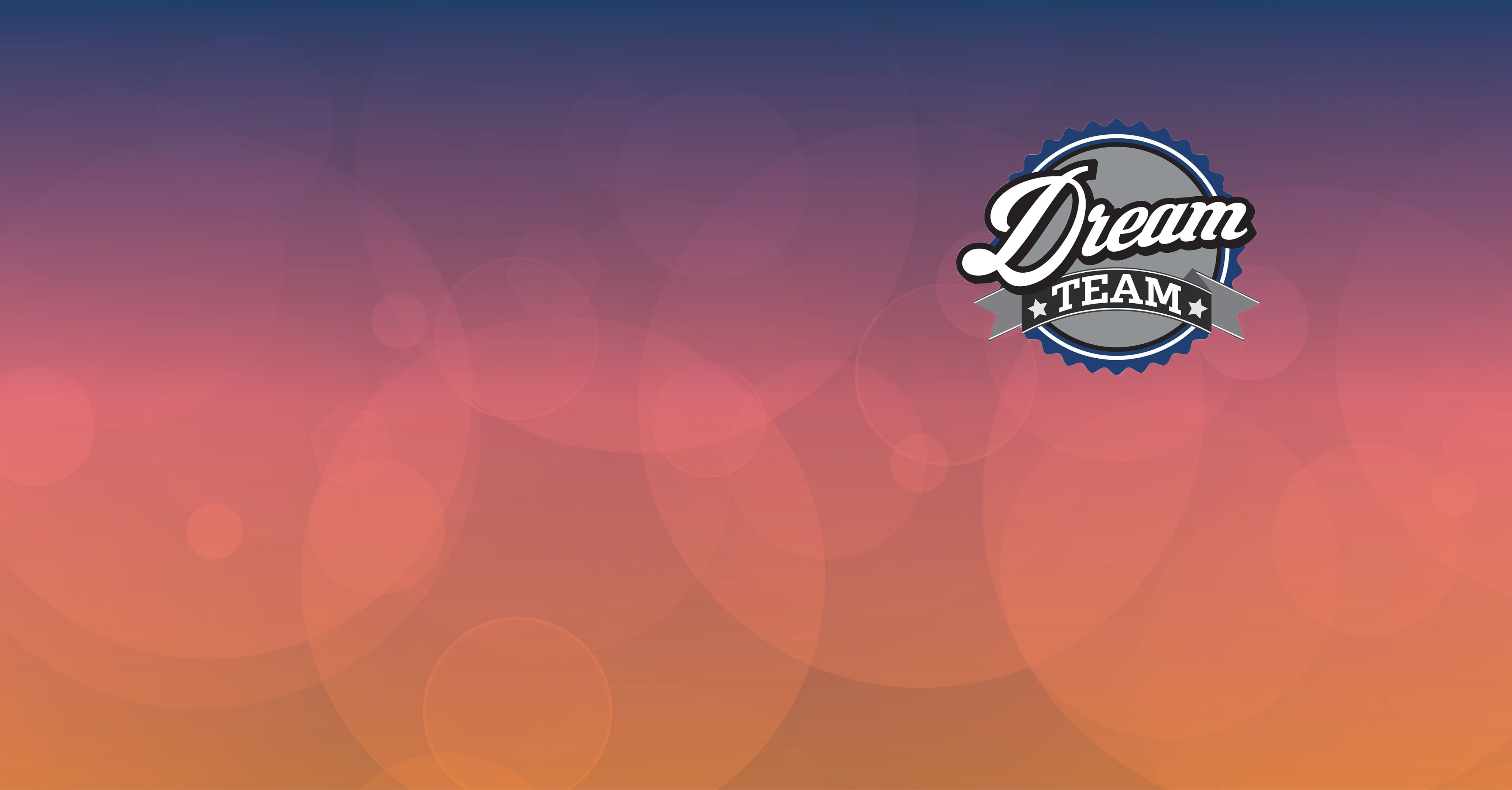 CURRENT POSITION: Director-Flagship Events and Global Sponsorships, Dell Technologies
DREAM TEAM TITLE: Senior Director-Portfolio Planning
WHY WE WANT HER: With a marketing generalist mindset, she connects the dots to drive efficiencies and innovation.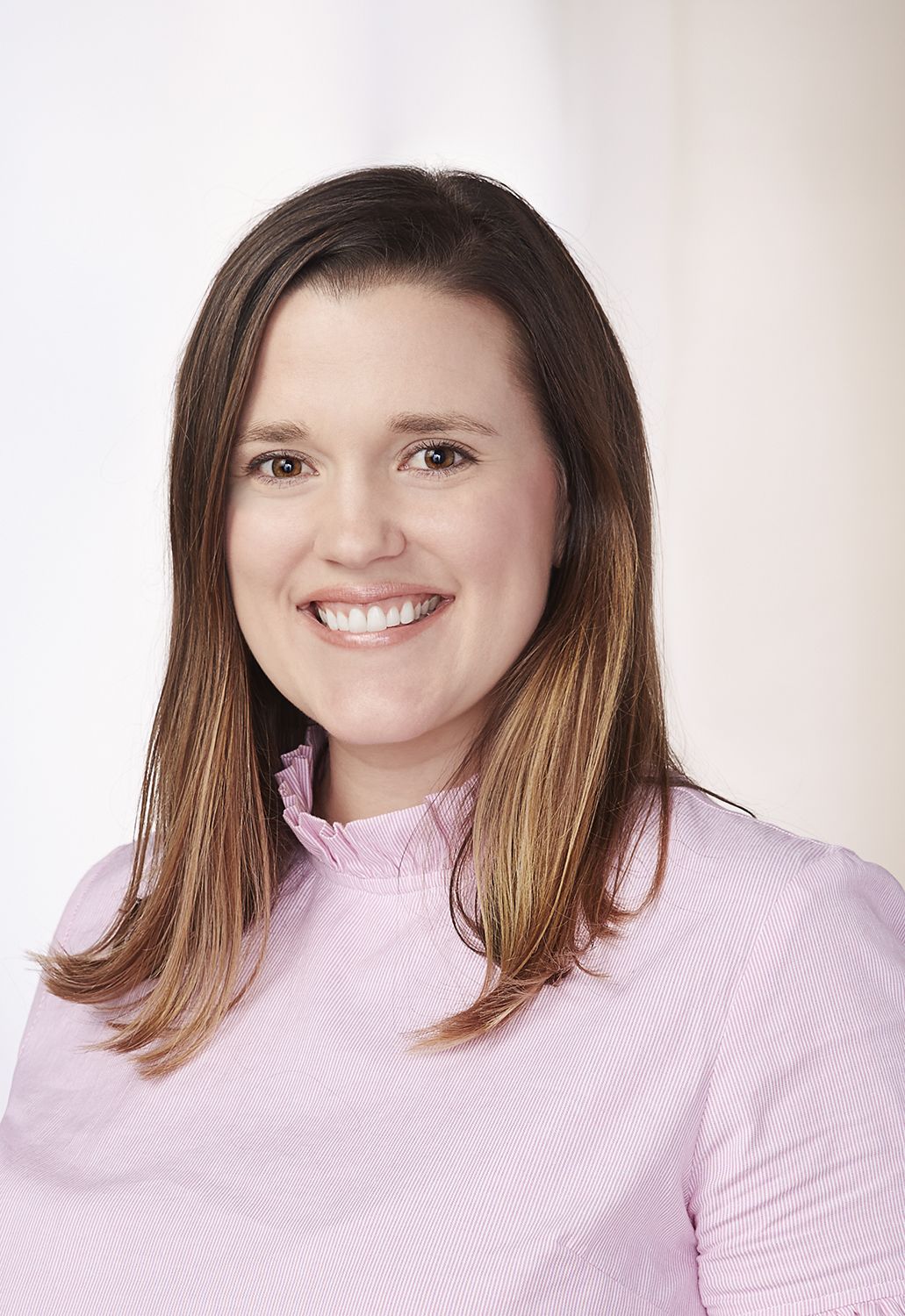 An all-around career marketer who entered the events side of the organization five years ago, Sarah Rosen believes that through strategic integrations, "operational rigor," and a healthy dose of data, marketers can set wheels in motion that will help them succeed and exceed expectations in these challenging yet exciting times for the industry.
"When big, worldly shifts happen, when our conditions change, that's the best time for innovation," Rosen says. "I've encouraged this on my team and with our leadership that, yes, we need to deliver on the business, we need to integrate, we need to be operationally sound, but we'd be remiss to not bring some new ways of thinking to how we approach brand experiences."
In her 13 years at Dell Technologies, Rosen has touched a variety of roles in the business, including sponsorship, brand marketing, online, field marketing, creative, global campaign planning and, most recently, b-to-b event marketing. As director of global flagship programs, she leads a team of program managers who oversee many of the brand's flagship experiences at industry events like SXSW and CES, which the organization leverages to launch products or make large-scale announcements. She recently inherited the corporate sponsorships team and is working on aligning the two.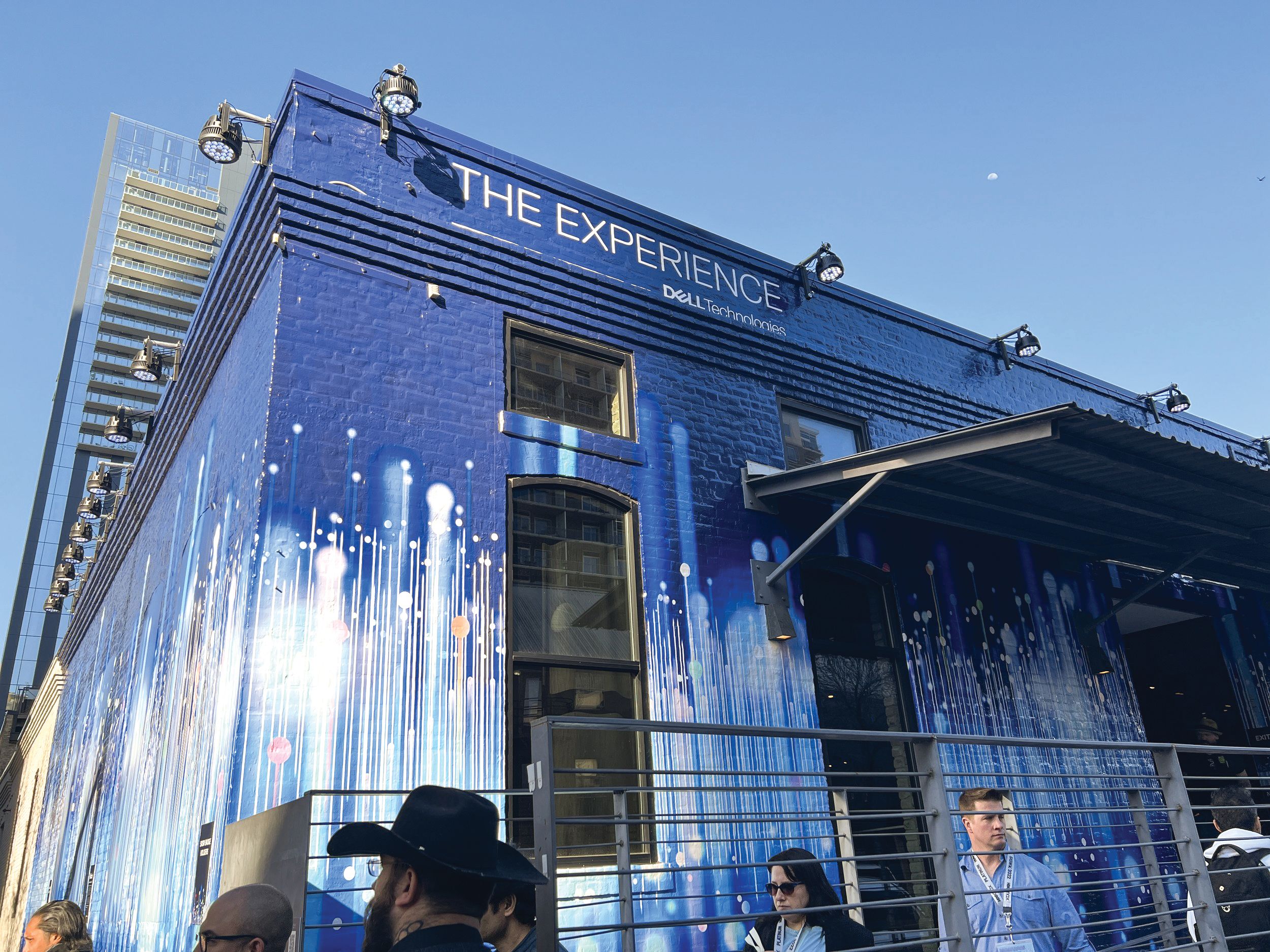 Colleagues say Rosen is passionate about building relationships across the business and "connecting the dots to help our experiences reflect our brand values and core messages." Amid the pandemic, she helped build a tiger team to address issues impacting the business due to the cancellation of all in-person events.
Those efforts led to a global, company-wide event stakeholder community that shares ideas, best practices, technologies and research. Among the results of this work was the implementation of a custom events management platform shared across the organization, and the creation of a digital playbook and operational framework that is still in use, and frequently updated, today.
"We would say this in any briefing or any kind of pitch where we would show this playbook or have discussions with teams who were making the switch to digital, to be brief, be brilliant and be gone," Rosen says. "And I think that's still true today in the digital space."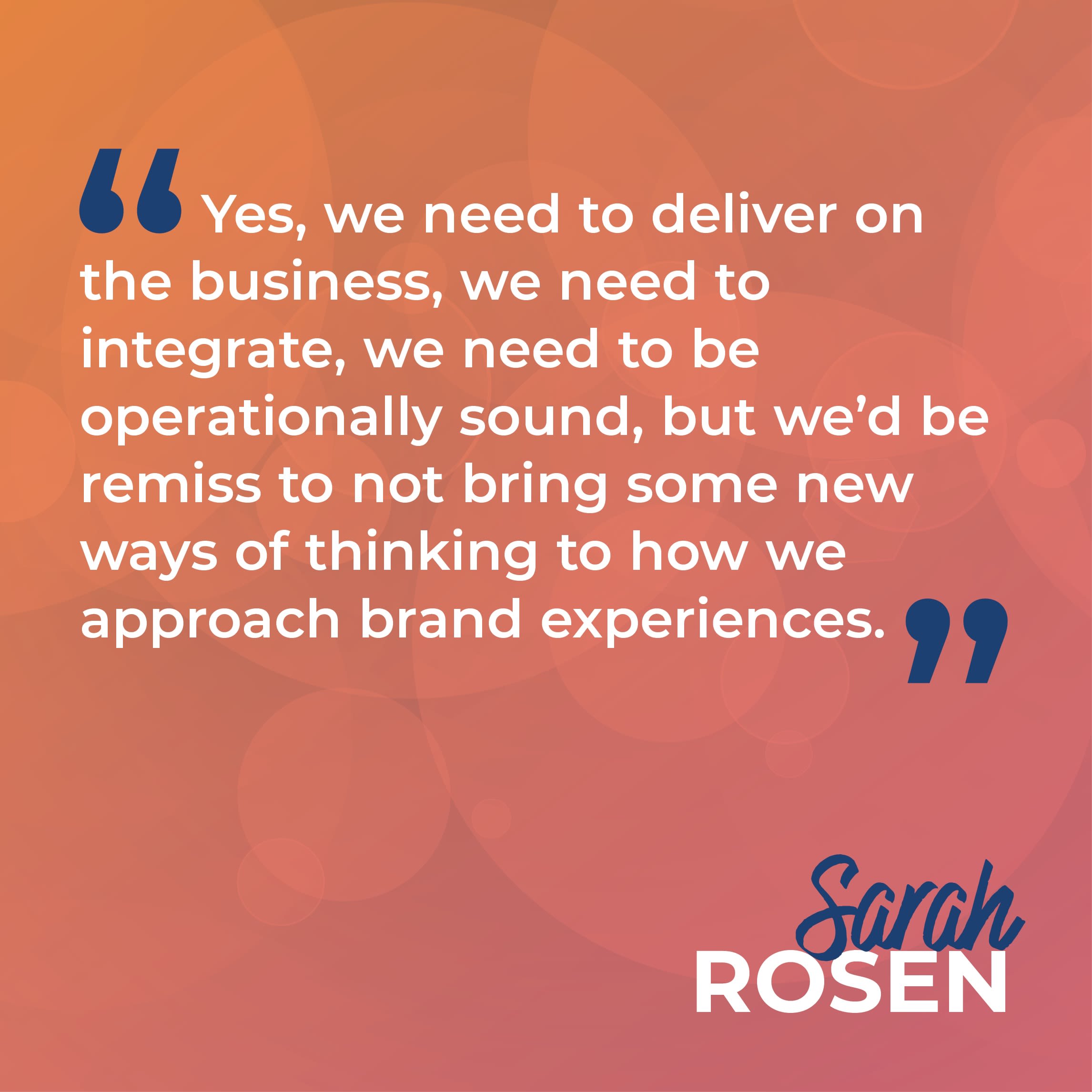 Rosen is applying the same lens the teams looked through at the height of the pandemic to events in person moving forward. "People desire to engage and connect in person where they can, but where someone used to go to three or four trade shows a year, they're maybe going to one to two now," she says. "It's more competitive, and I would say the methodologies in which we bring them to life are also more competitive."
To that end, her team and the larger organization is investing more in owned experiences to tailor the customer experience, a move that maps back to the organization's post-pandemic charge to be more "intentional" with budgets and time. The team recently picked up awards for its Alienware Update series designed to position the gaming laptops and desktops maker as a "lifestyle brand" within the gaming industry. Not surprisingly, "innovation and results," were specifically called out in the recognitions.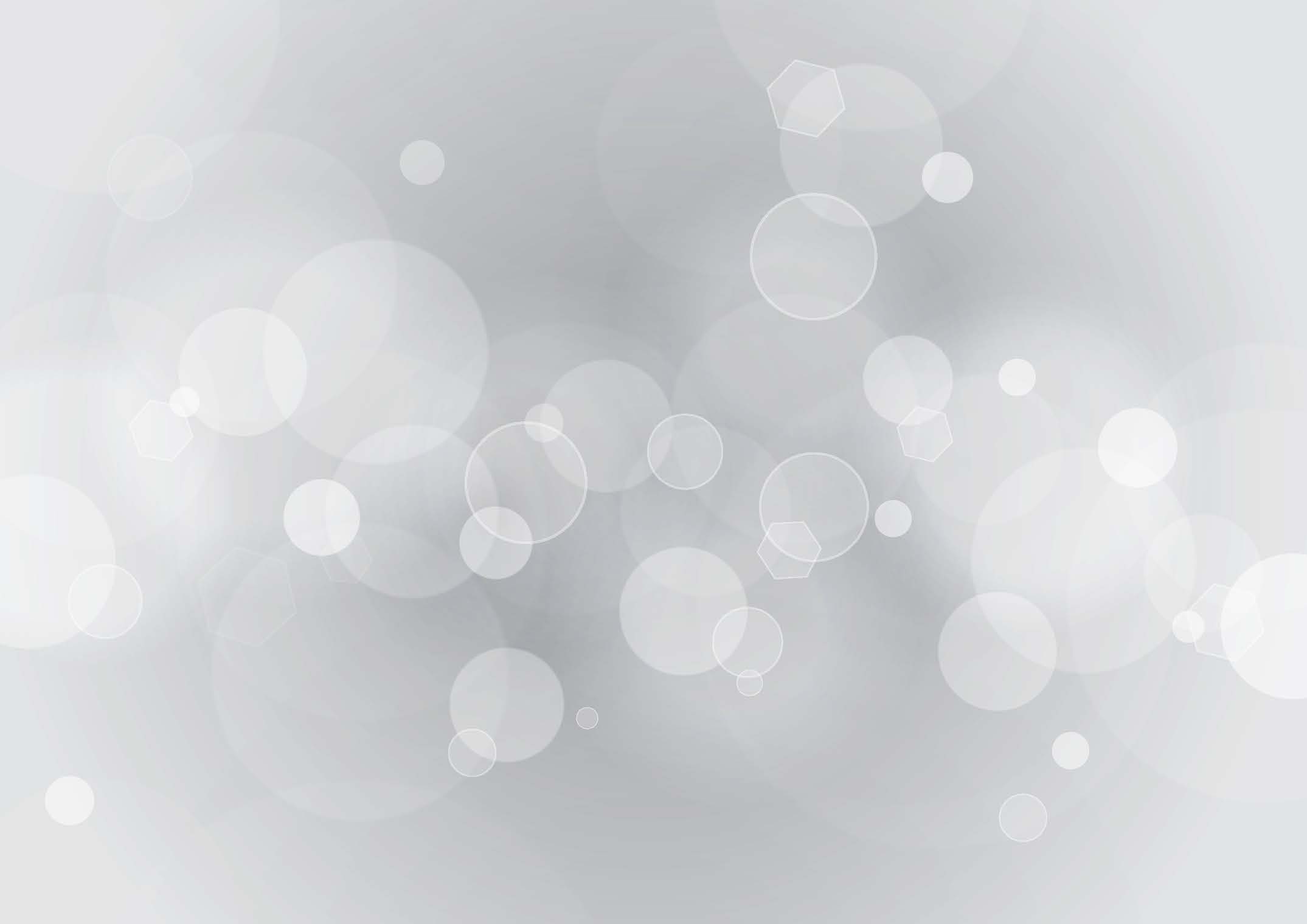 ALEXIA CLAYBORNE
MICROSOFT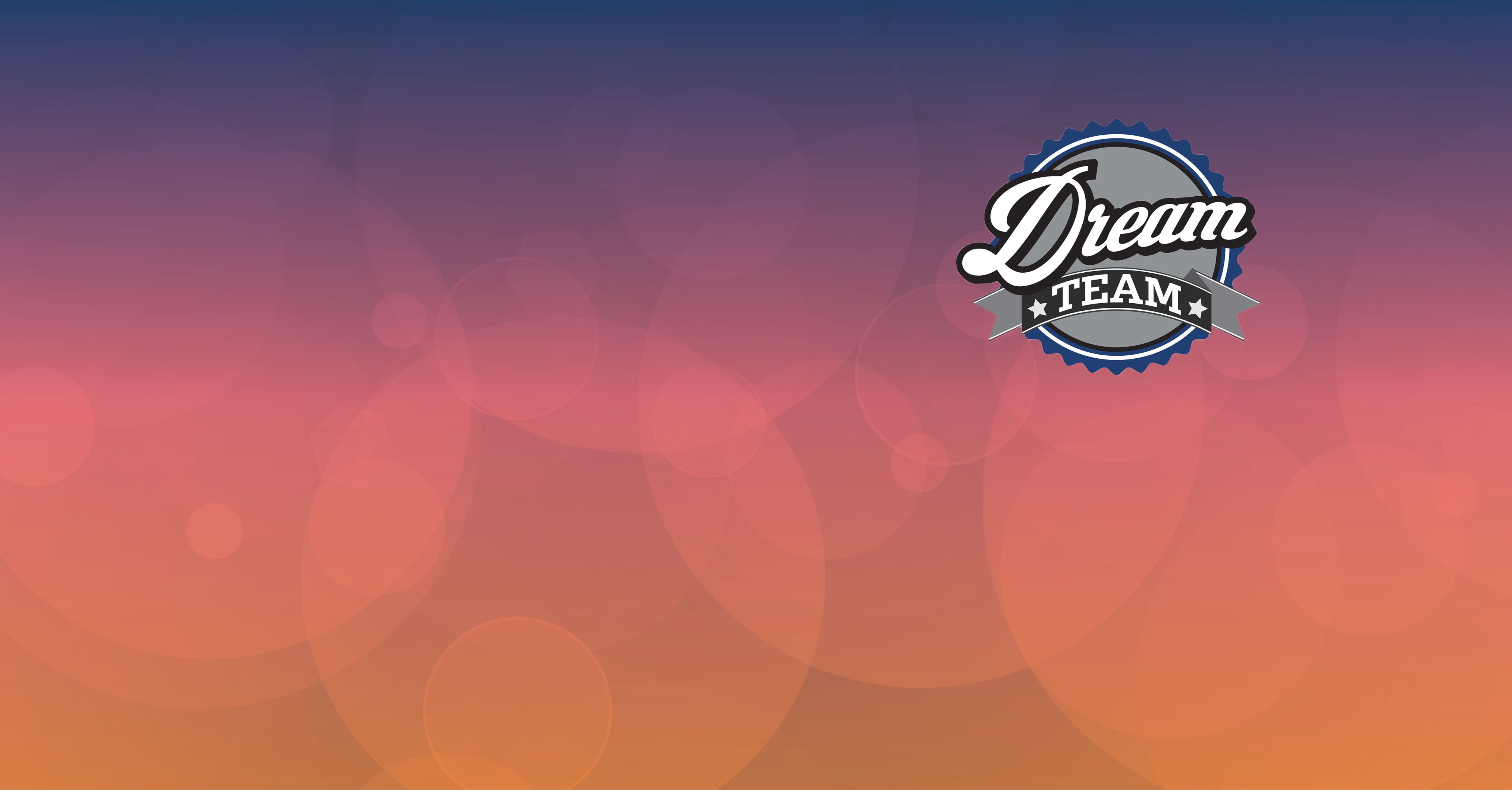 CURRENT POSITION: Director-Inclusion & Accessibility, Global Events, Studios, Communities, Microsoft
DREAM TEAM TITLE: Director-D&IA and Event Community
WHY WE WANT HER: People are the industry's most valuable asset, and Clayborne is ensuring that event communities are rich with diverse perspectives and opportunities.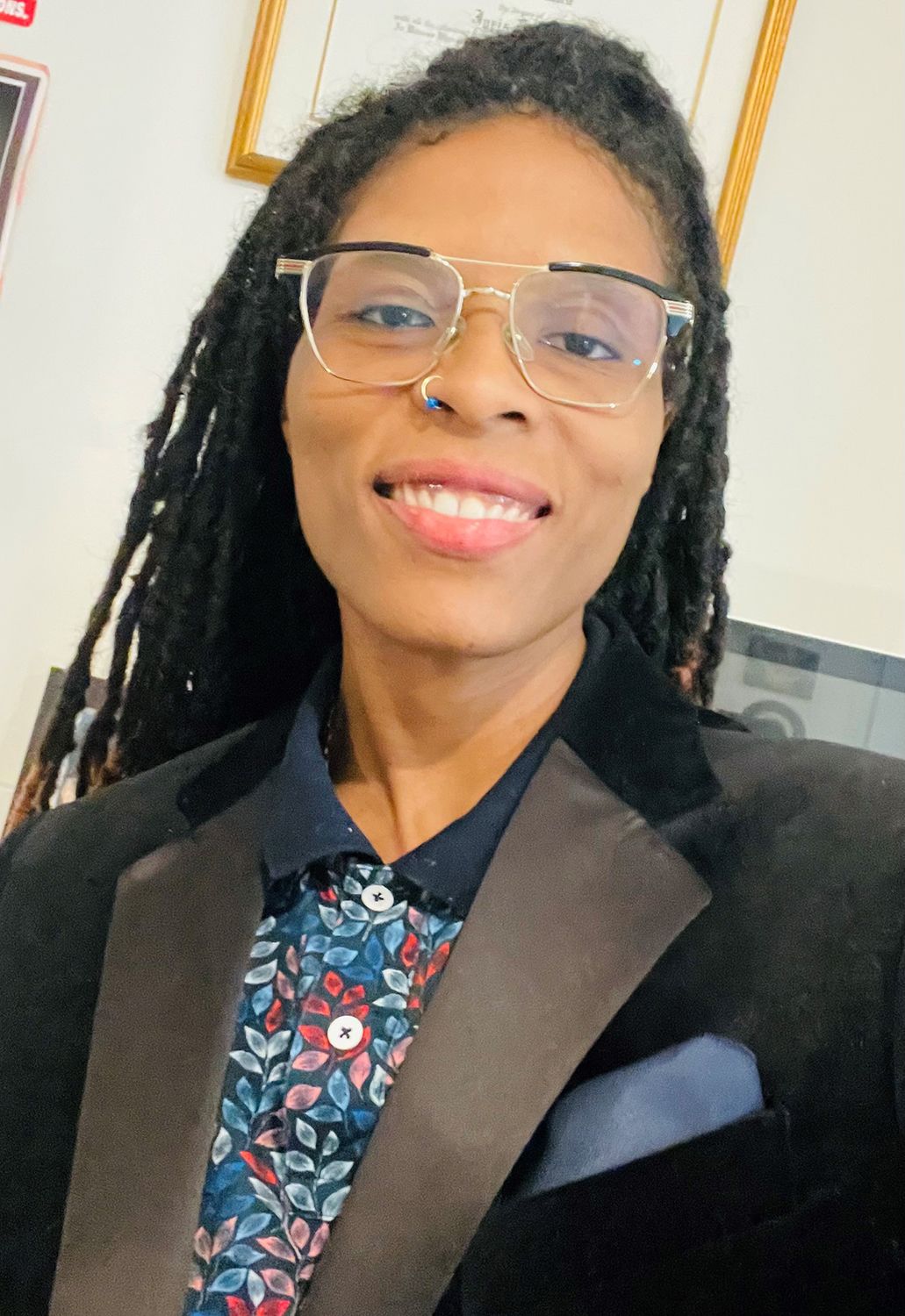 Alexia Clayborne is very passionate about diversity, equity, inclusion and accessibility, and when she came to Microsoft as a principal security program manager, cloud and artificial intelligence, she began participating in myriad experiences within employee resource groups, recruiting, community engagement initiatives and security committees. It became evident to Clayborne that she wanted to make an impact in the company and communities through a diversity, inclusion and accessibility (D&IA)-focused role. So when the new position of director-inclusion and accessibility, global events, studios, communities opened up at Microsoft in 2020, Clayborne connected with her now boss to put forward her candidacy, and the rest is history.
"I'm grateful and honored to be a part of such an impactful and industry-leading organization. I'm a servant leader whose primary goal is to support, guide and scale engagement within the vibrant role-based attendee communities already in our event ecosystem. I do so in partnership with many and by leveraging D&IA best practices that honor Microsoft's commitment to our mission—empowering everyone," Clayborne says. "A big piece of my work is listening to and learning from vast perspectives and feedback on each event, allowing us to enhance our inclusion and accessibility tools. I'll say, you have to really show impact when you're playing in big spaces. You have to be able to take off running, and that allows you to strategically continue down the path that will further enable success."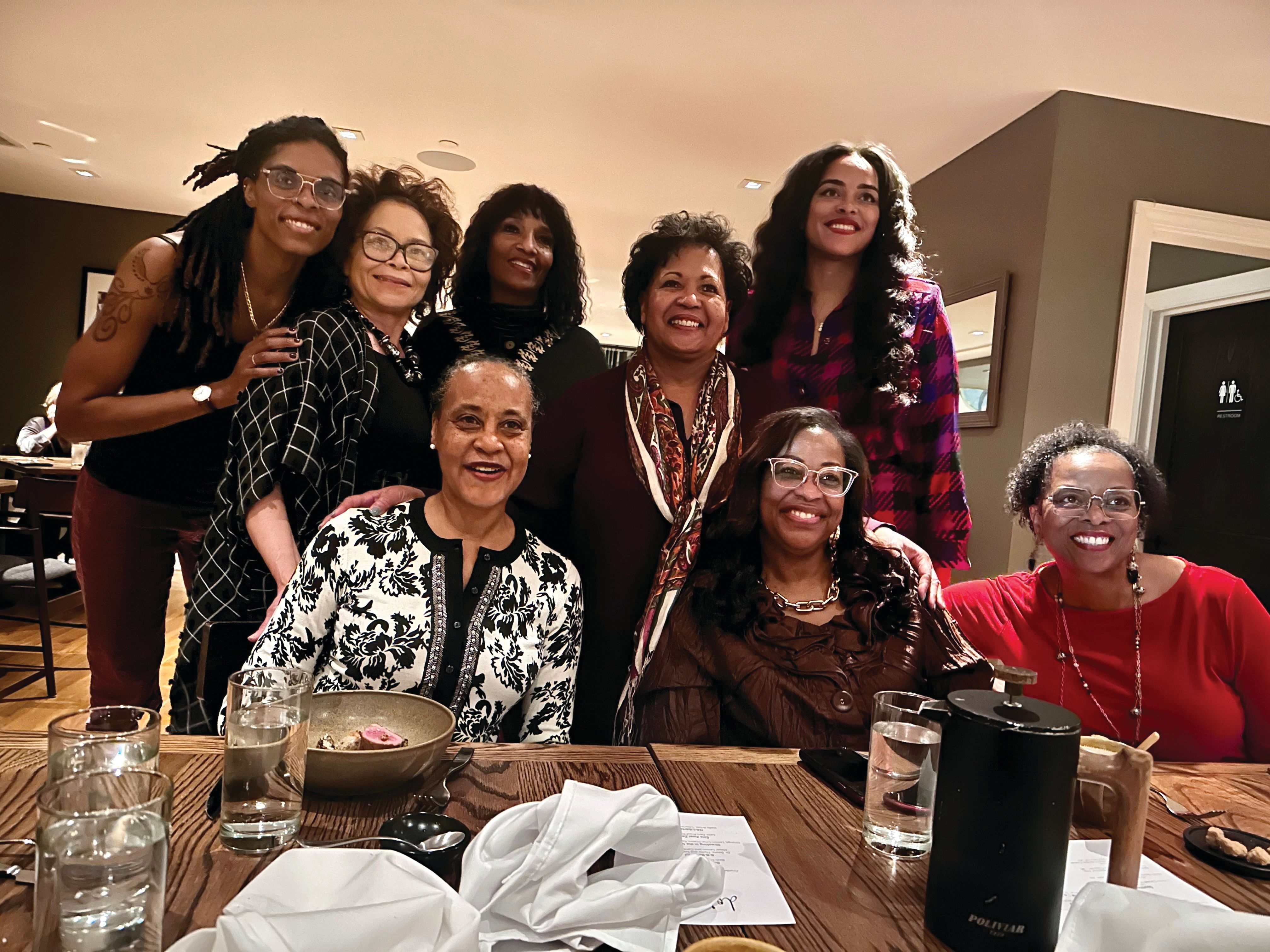 Taking inspiration from the company's larger #OneMicrosoft vision, Clayborne says the global events, studios, communities team operates as one, working collectively rather than in silos. Since she joined the team in October 2020, it was difficult connecting with everyone remotely while also transforming the business of in-person events to a digital-first approach.
"It's the understanding that change has happened, and it doesn't mean that there still isn't a strong need to get together in person, but that there have been so many benefits and access points with a digital-first approach, the hybrid model with a strong digital presence makes the most sense," she says.
Clayborne points to doing more with fewer economic resources as a challenge in the events space, but it's a chance to get creative with hybrid experiences, showcasing thought leadership and Microsoft's products, devices and services.
With the support of the organization's leadership and partners, Clayborne and her team developed the Microsoft Community Engagement Model that is being piloted to drive a more inclusive future. The model's first phase, the Partner Pass Initiative, provided an in-person attendee pass to Microsoft Ignite, an annual conference for IT professionals, in October 2022 for underrepresented yet influential local, national and international community leaders and organizations.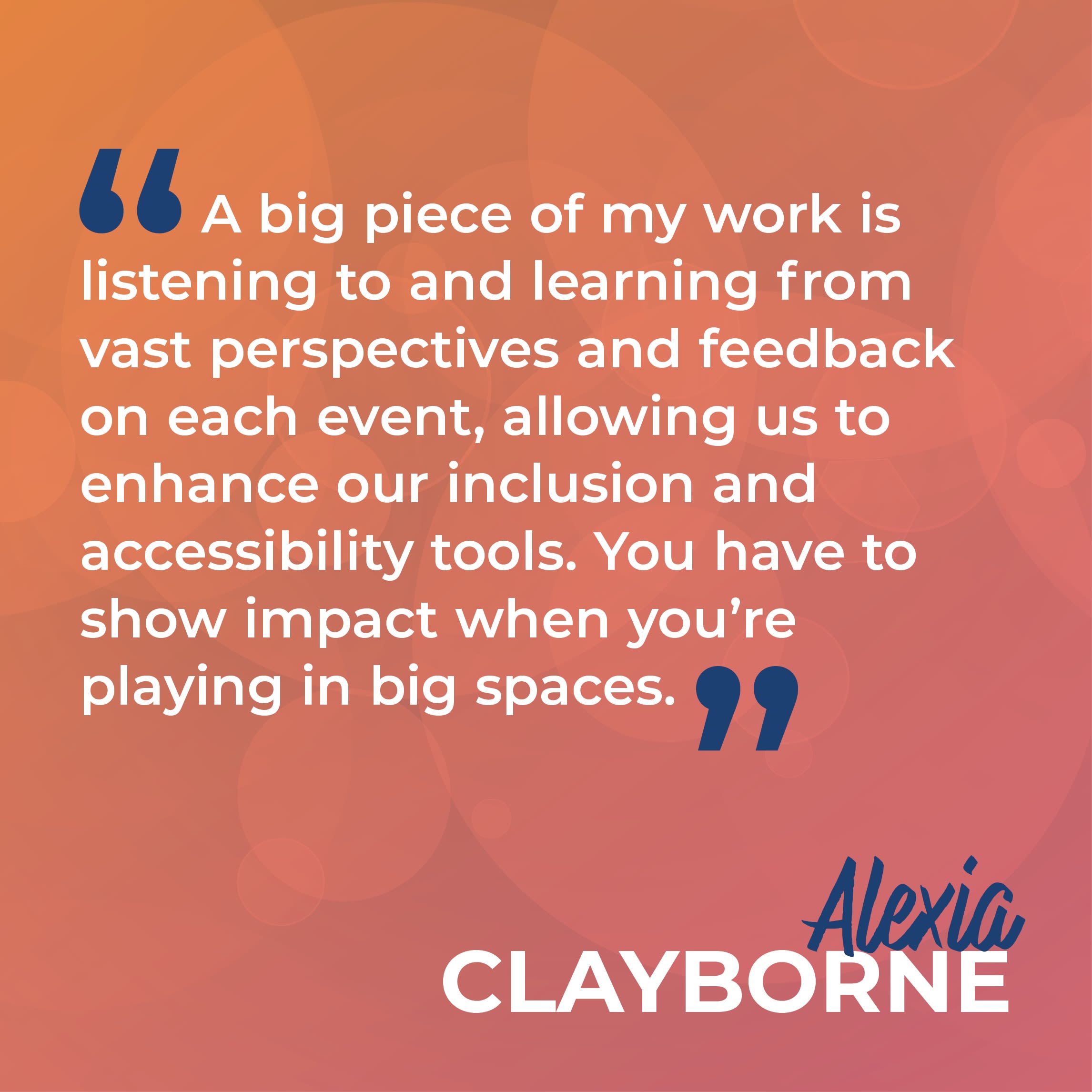 The model's second stage, first featured at the 2023 Ability Summit, is activated when participating community leaders decide to partner with Microsoft to empower technological innovation within their communities and amplify brand love. The third stage, coming to an upcoming flagship event, will involve co-creation—the sharing of knowledge, skills and resources to achieve collective goals.
"It's realizing that inclusion is innovation, and for Microsoft's mission to be realized, everyone must be included. The events community engagement model I've created further represents the evolution of the #OneMicrosoft approach to include the #OneCommunity ecosystem," Clayborne says. "As a first step, equitably including underrepresented communities and providing in-person access is something that is visually impactful."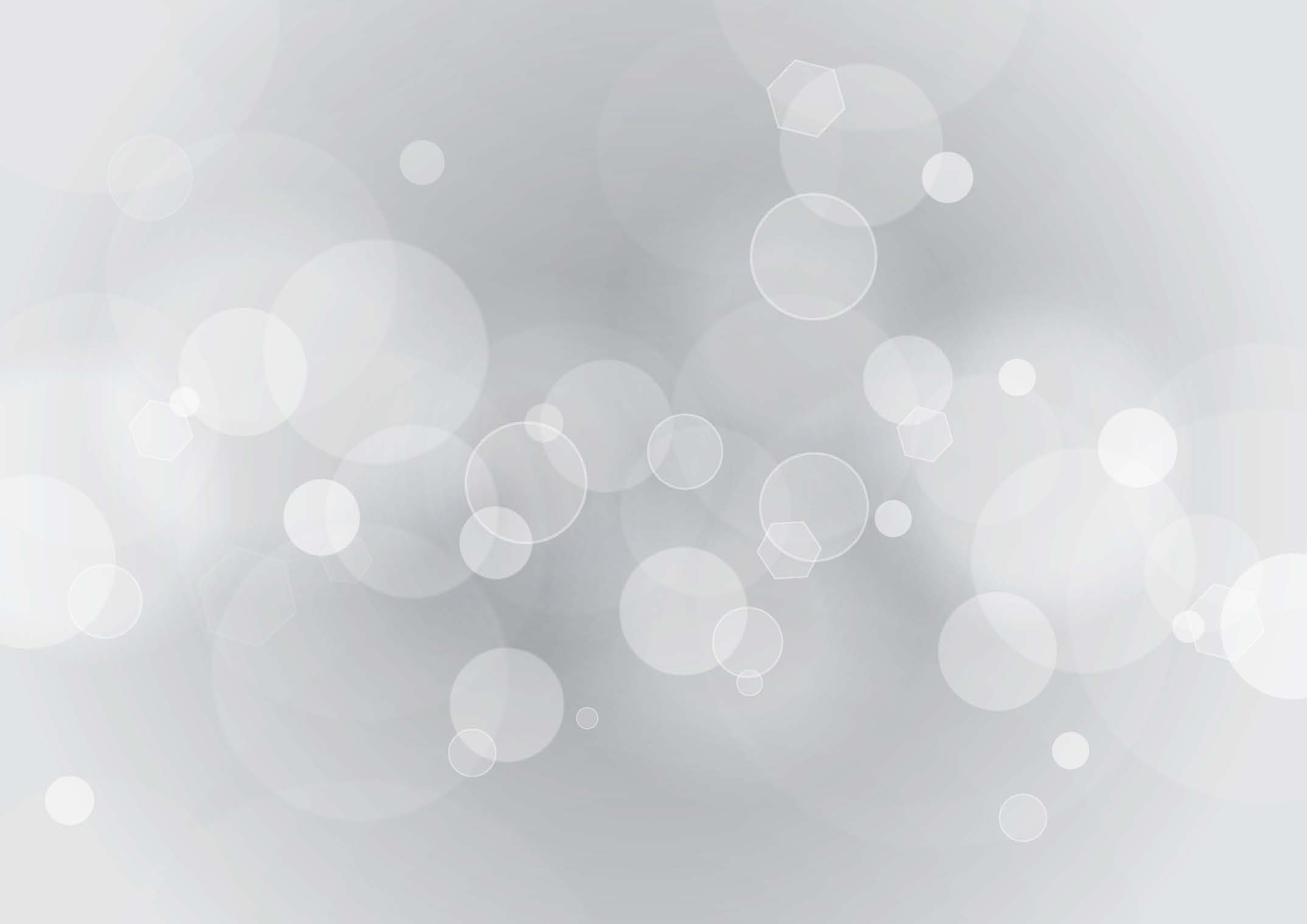 ALLISON SPICER
THE HOME DEPOT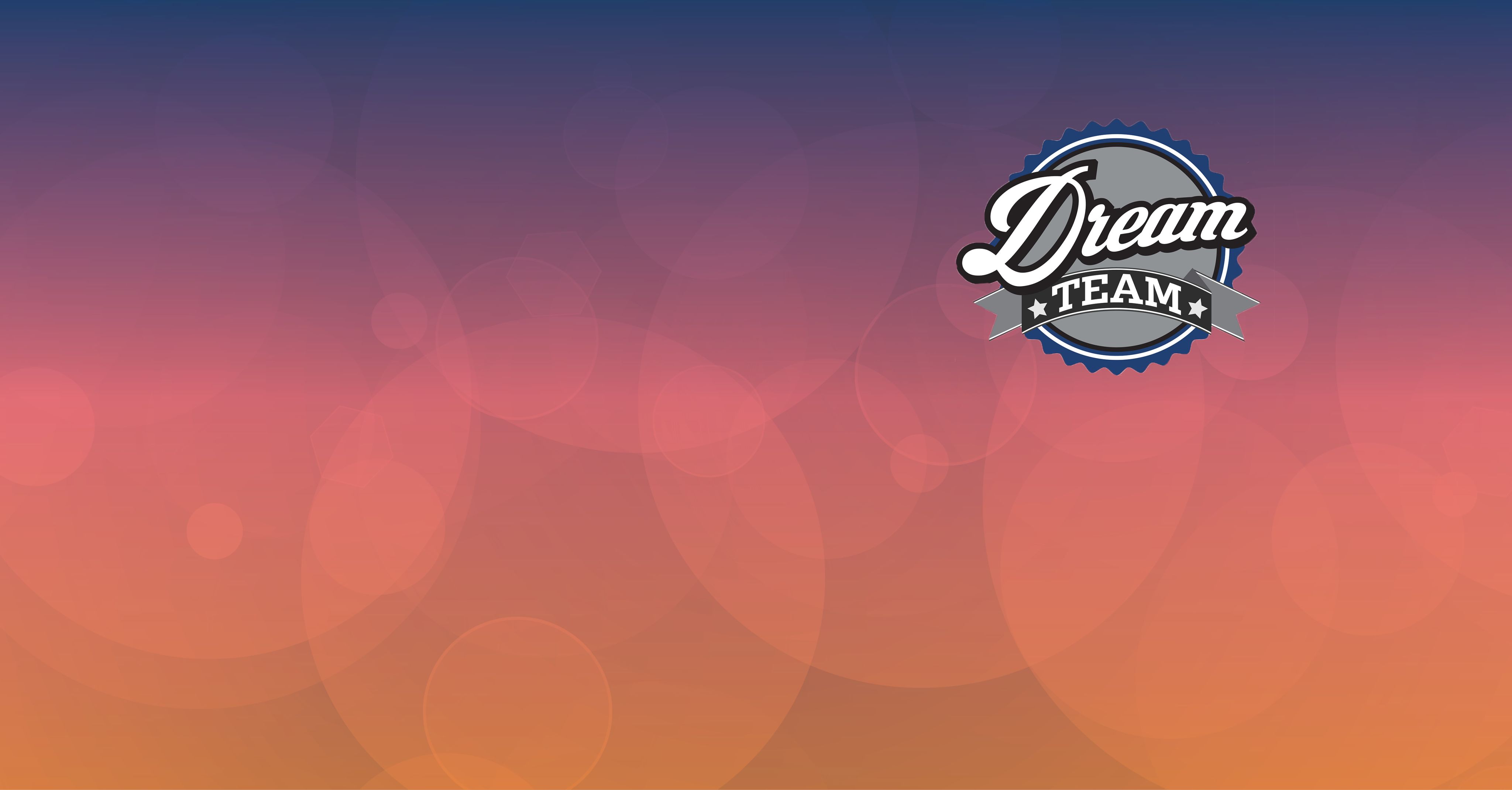 CURRENT POSITION: Manager-Events Management, The Home Depot
DREAM TEAM TITLE: Senior Manager-Meetings & Events
WHY WE WANT HER: Culture is critical today, and Spicer knows how to design and lead internal programming that transforms internal stakeholders into loyal brand fans.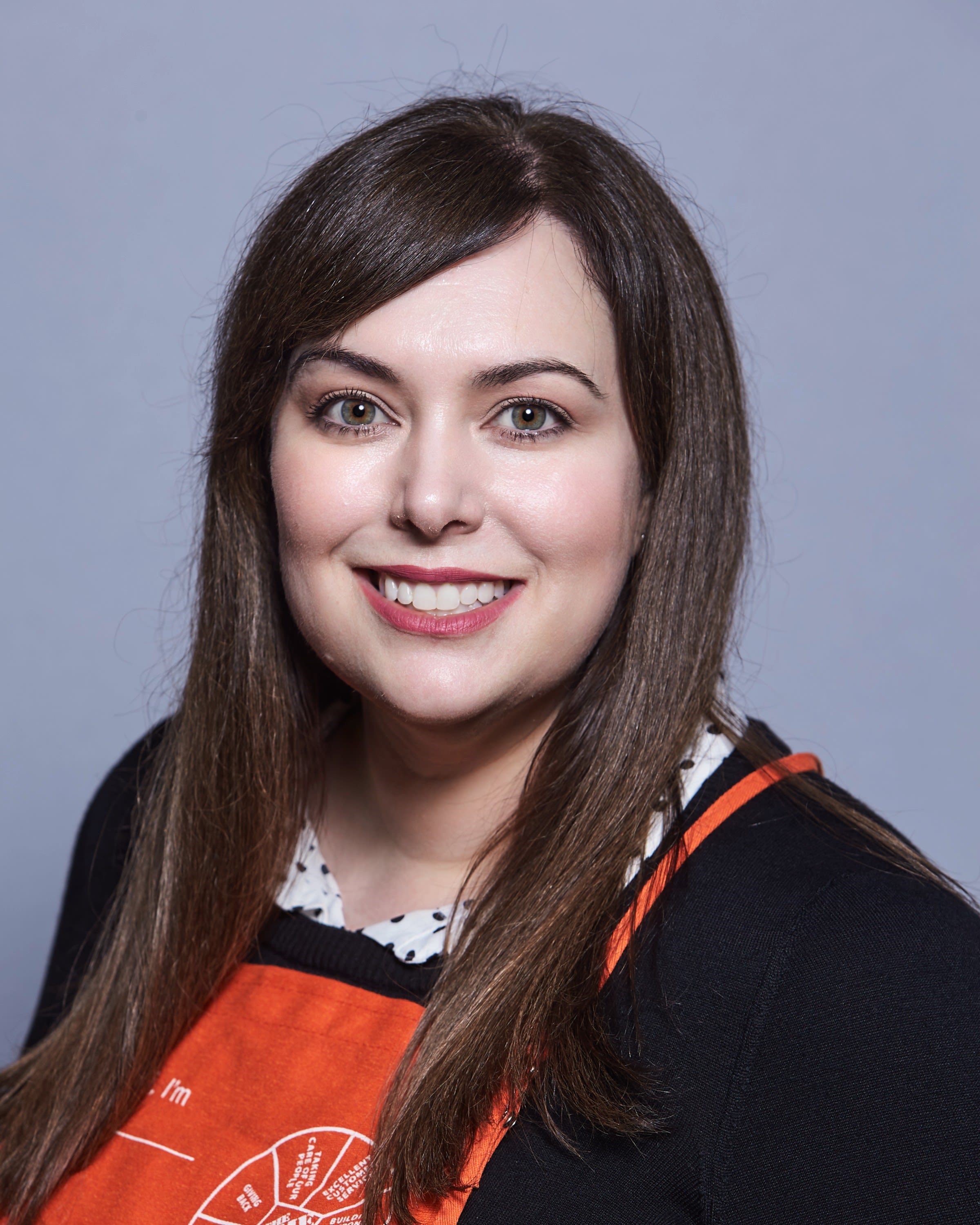 Allison Spicer originally envisioned a career in broadcast journalism, but an opportunity to join a healthcare think tank in Washington, D.C, and accept a role in the meetings department, carved out an alternative path forward. She would eventually move to New York and work within a diverse group of events for a global insurance brand before returning to her roots in Atlanta where she joined The Home Depot and a small but mighty team that manages corporate events, ranging from board meetings to associate-facing events to engagements for the different lines of business.
Much has changed in the past three years, but one thing that hasn't changed for Spicer and the events she manages is the integration of technology to connect audiences everywhere. She recalls hooking up a phone dongle to the microphone at a meeting early on in her career so that audiences could dial in and listen in to speakers. She compares that experience to today where you can integrate a polling feature into the event app so live and remote audiences can interact with speakers, and each other, in real time.
"You do have two different audiences now, so we ask—what are we doing for that in-person audience so that they're getting that experiential attendee experience, and then to those individuals that are joining us virtually, how can we make sure that they're engaged and feel connected with that larger audience," she says.
What has changed are budgets. Digital offerings come at an additional cost, of course. So, Spicer challenges herself and the team to develop ways to make the experience for attendees more robust and fulfilling so that they continue to choose to attend in person. She also looks for ways to structure budgets creatively.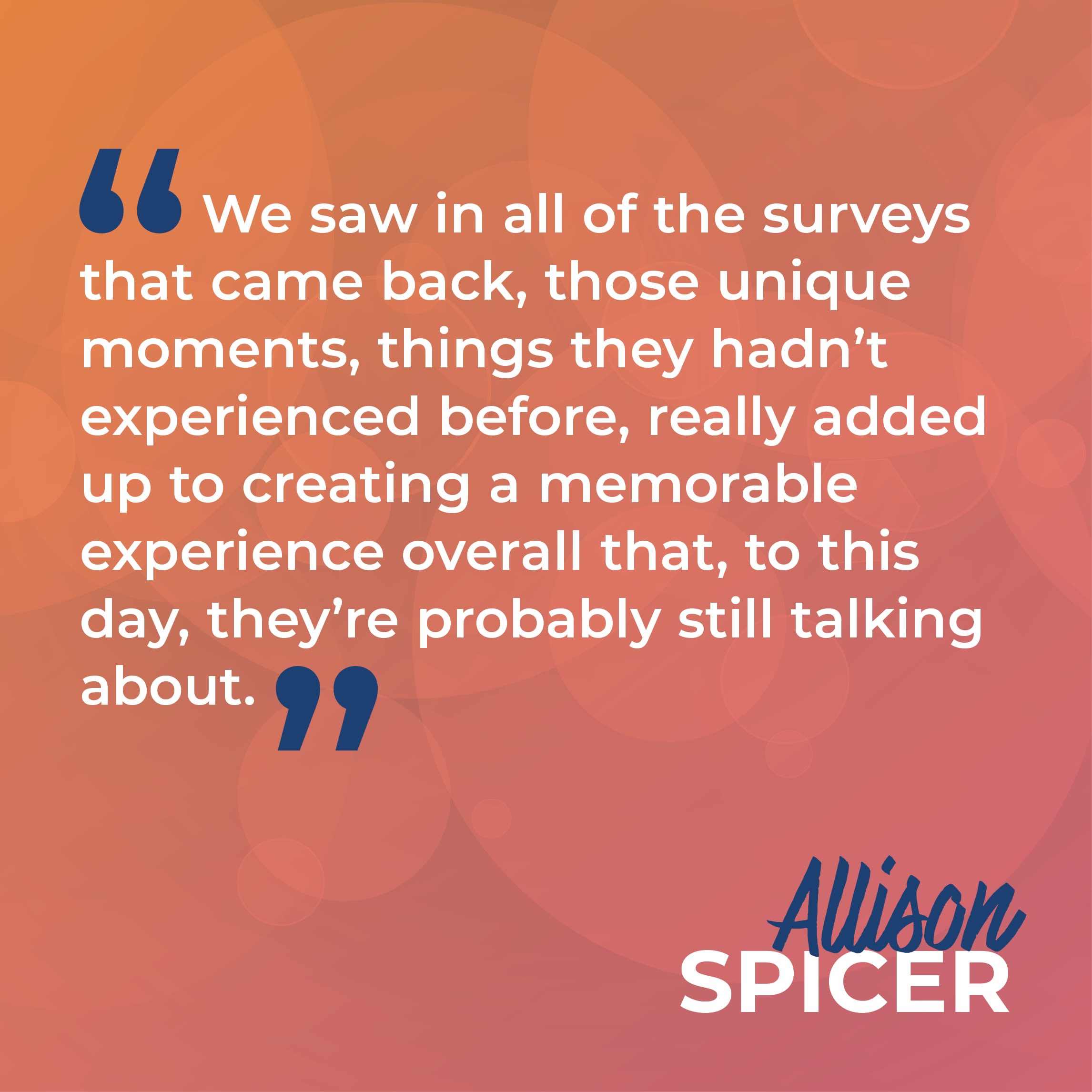 Spicer's team sits within communications, which affords it a nice integration with the digital comms teams and the internal television unit. And in many ways, Spicer says, much of her role in b-to-b event marketing is a form of communications: experiential communication. The communication aspect extends beyond attendees. She helped to develop a strategic meeting management program for the company that centralizes enterprise-wide meeting- and event-related processes, such as metrics and vendor strategies, to better include key stakeholders, increase spend visibility, and mitigate risks.
There is a renewed interest and energy around business travel this year, something Spicer is zeroing in on from an attendee experience and hospitality perspective. Her team is doing everything it can to alleviate travel issues or to help attendees see opportunities in the travel.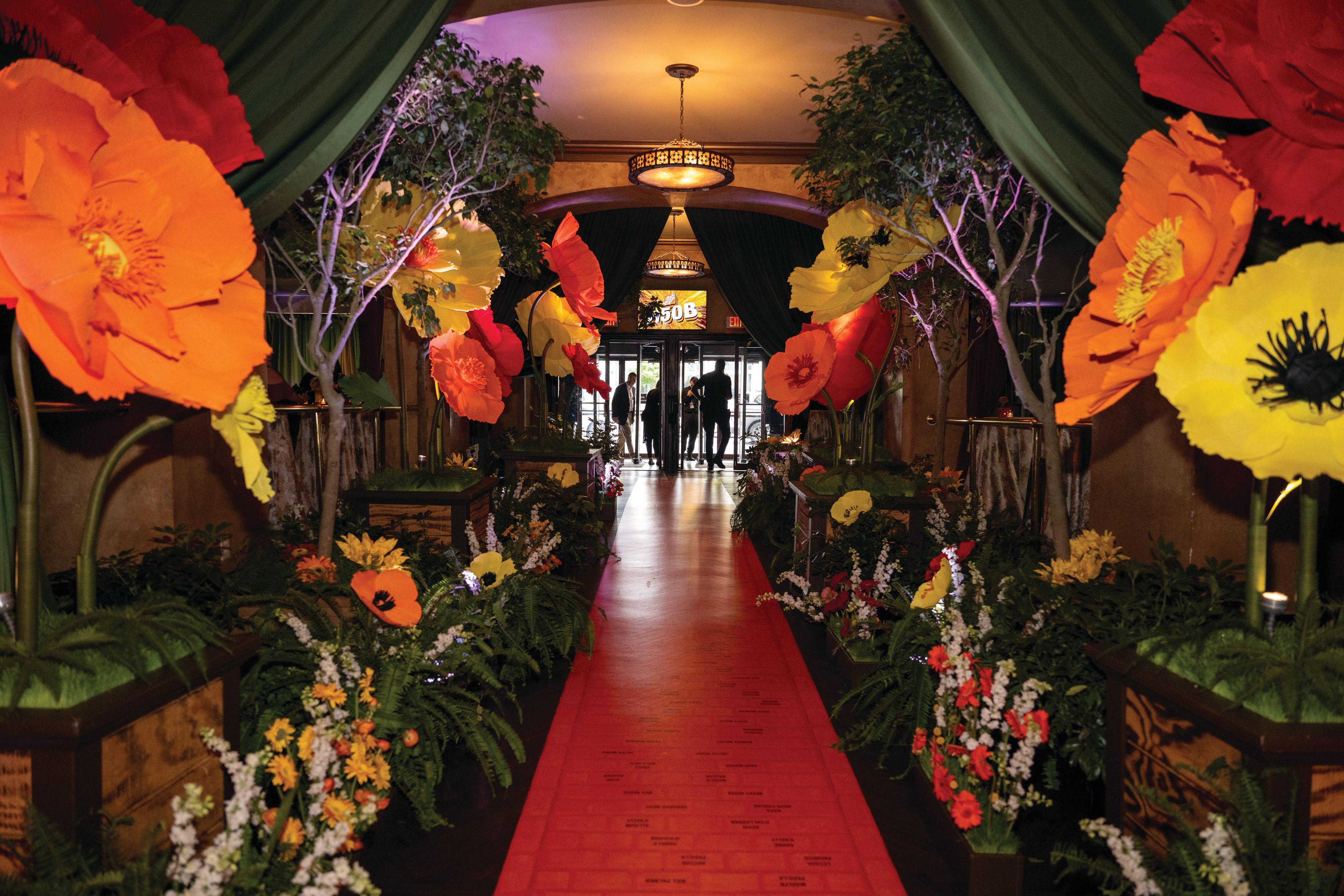 "We're seeing more people taking advantage of the pre-and post- rates and using the trip to explore a city they've never been to or to visit with a family or friend there," Spicer says. "When we choose a destination for an event, we try to showcase in a short amount of time all the unique, wonderful things about that location."
Once they're on-site, attendees at The Home Depot meetings enjoy surprise-and-delight moments. One event for field leaders featured a virtual reality demo that showed what The Home Depot safety team is working on and why they're so committed to it. The simulated activity had attendees riding up in a forklift to retrieve a box from a high level and as they stepped out onto a "bay" the actual device they were standing on dropped by an inch to simulate an accident.
"We saw in all of the surveys that came back, those unique moments, things they hadn't experienced before, really added up to creating a memorable experience overall that, to this day, they're probably still talking about," she says. We don't doubt it.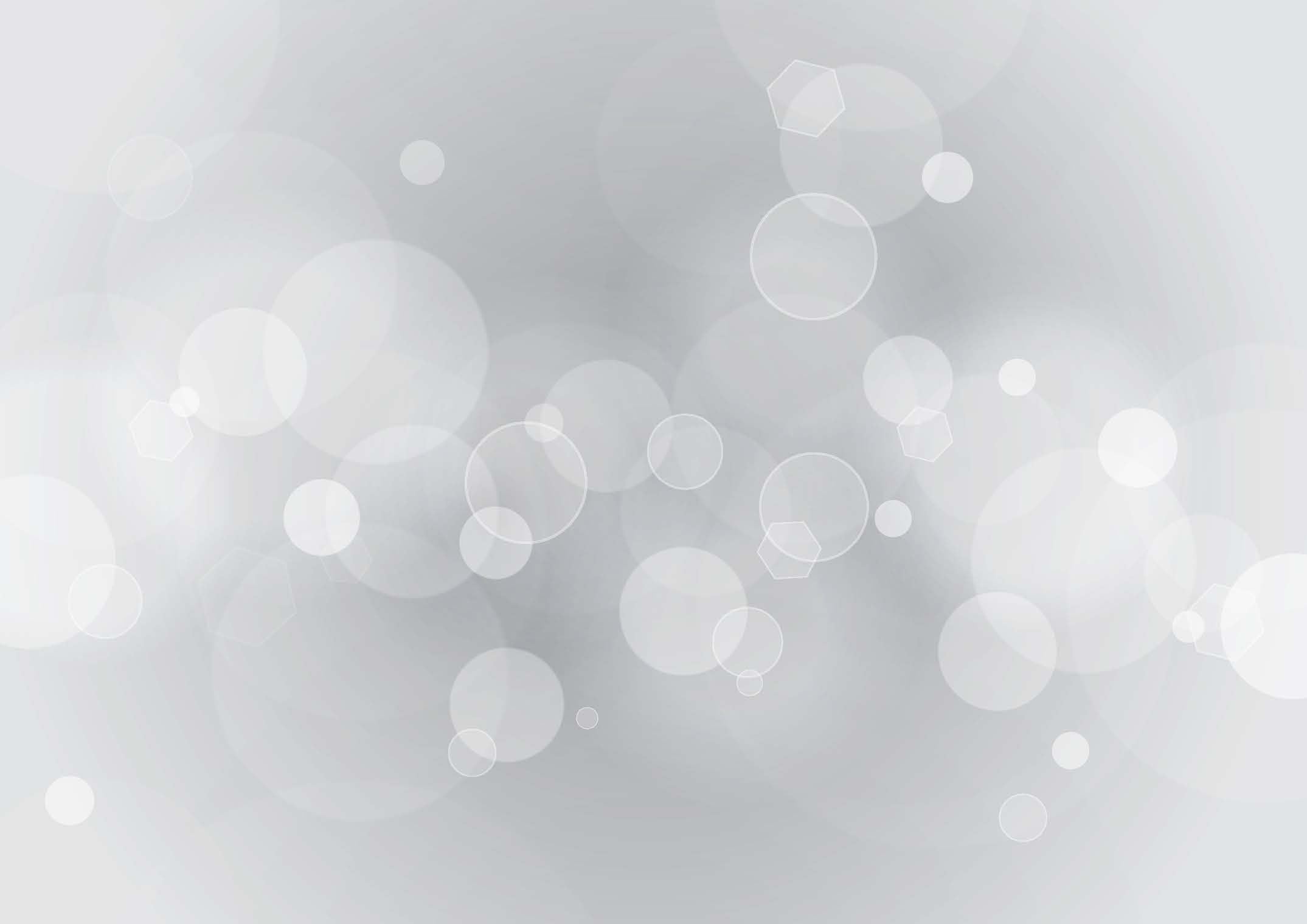 THE DREAM TEAM WEIGHS IN
WHAT MAKES A GREAT PLACE TO WORK?
"Twice a year, I do one-on-ones with every single team member. It's critical in making sure that my team feels connected to me, both professionally and personally, and provides a forum for them to share information or ask me questions directly that they might not feel comfortable asking in an all-hands meeting. It's also a way for me to identify whether it's challenges, opportunities or ideas that somebody might not necessarily surface, and I'm able to then elevate it or remove a barrier to make that happen. It was probably one of the best things I did to really create that trust and forge a bond among this unified team even though we're dispersed."
"The people and the mission. It starts with the mission of the company, and T-Mobile has a great mission with great values behind it, so really, that's the foundation of any company. But then aside from that, it comes down to, for specifically an events team, how are events perceived in the company? Thankfully for us, they are a very important part of our overall strategy in terms of how we get our messaging out and how we reach our customers and our consumers. And then the team members have to be behind that as well in terms of the experience they have and the excitement to do really cool things."
"CareCredit and Synchrony embrace employees at all levels, backgrounds and beliefs, and I think what we're seeing in our teams is so much diversity. That's what makes it a great place. I love learning from others. It makes everybody better. Events take a village."
"You have to really show impact when you're playing in big spaces. You have to be able to take off running, and that then is a message to kind of engage further and have the opportunity to work more with people who are going to enable your success."
"Flexibility. Gone are the days of butts in seats from nine to five. It's important to me that I not miss out on the big things in life, and while I have a demanding job, I love that I'm able to plug in where and however I can. Also, companies that demonstrate DEI, and really show it in how they hire and show up, even at events. Working for a company that really does show commitment to those things is huge. It makes me feel really proud."
"A great place to work helps develop and nurture what I call a root system. And the root system is how you feel working there. Everybody is motivated differently, but if all you have is transactional, then it's really easy to jump ship. We're lucky enough at Bloomberg that we've always been a purpose-driven organization. It's become a very popular phrase, but we've always been about giving back to communities at the local and global level, and that, to me, helps establish roots."
"It's company culture. We spend the majority of our lives in these roles and with these people, and I think having shared values makes it enjoyable to come to work every day."
"Keeping talented employees within the organization. Promoting movement in cross-functional teams. Encouraging employees to speak up and think about their future. And then, inclusion is a primary factor for success—everyone has a voice—because different points of view and perspectives lead to innovative and creative solutions with positive outcomes."
"A great place to work embraces the whole human. The pandemic has given us an eye into people's home lives, and who they are as more well-rounded people. There's value in allowing people to show up as their full selves. And if a person feels supported, and feels like they can be themselves, then they will come with ideas. They will come with an eye on doing innovative things. They will come with hard work and good energy."
"The people you work with, and the people you work for. It's who you are when you show up. I say this all the time, I want to work with good, kind and smart people, and I want to be that for other people. That's all it is. Life's too short."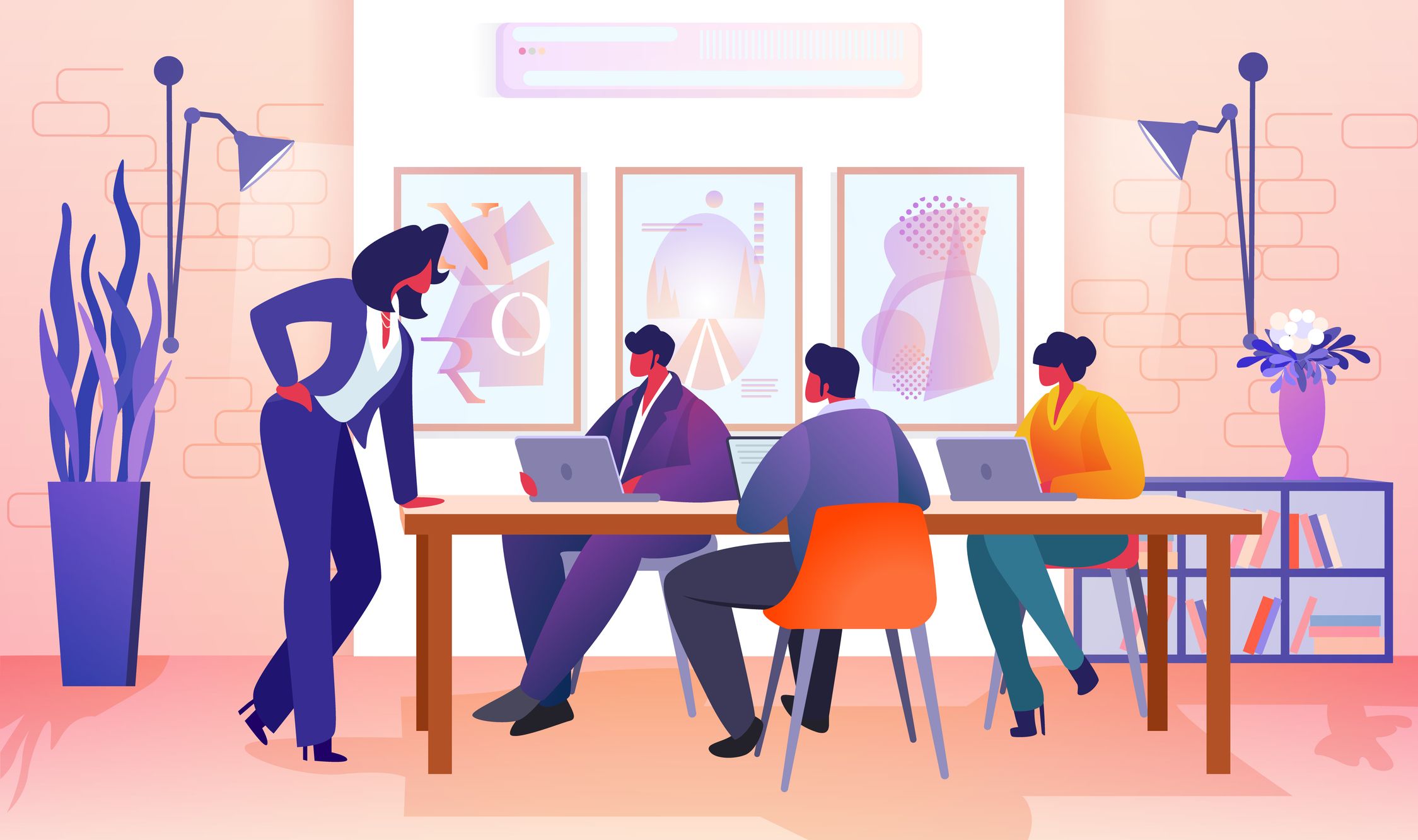 Want a jump start on the
2024 B-to-B Dream Team?
To receive the latest news and calls for submissions,
sign up for EM updates here.