Experiential marketing was once a buzzword, a tactical add-on to marketing budgets. Today, the "brand experience"—strategic, integrated face-to-face engagements between companies and customers—is a required part of the marketing mix. Event Marketer was founded in 2002 to serve the information needs of strategic brand-side event marketers and agency executives with a flagship magazine, awards and recognition programs, and live events.
Here, you can "flip through" the most recent issues of the print magazine, which publishes four times a year. Covers and content from many issues since 2008 are available in our archive. For daily industry coverage, visit eventmarketer.com.
Subscribe today for full access to our website and magazine content.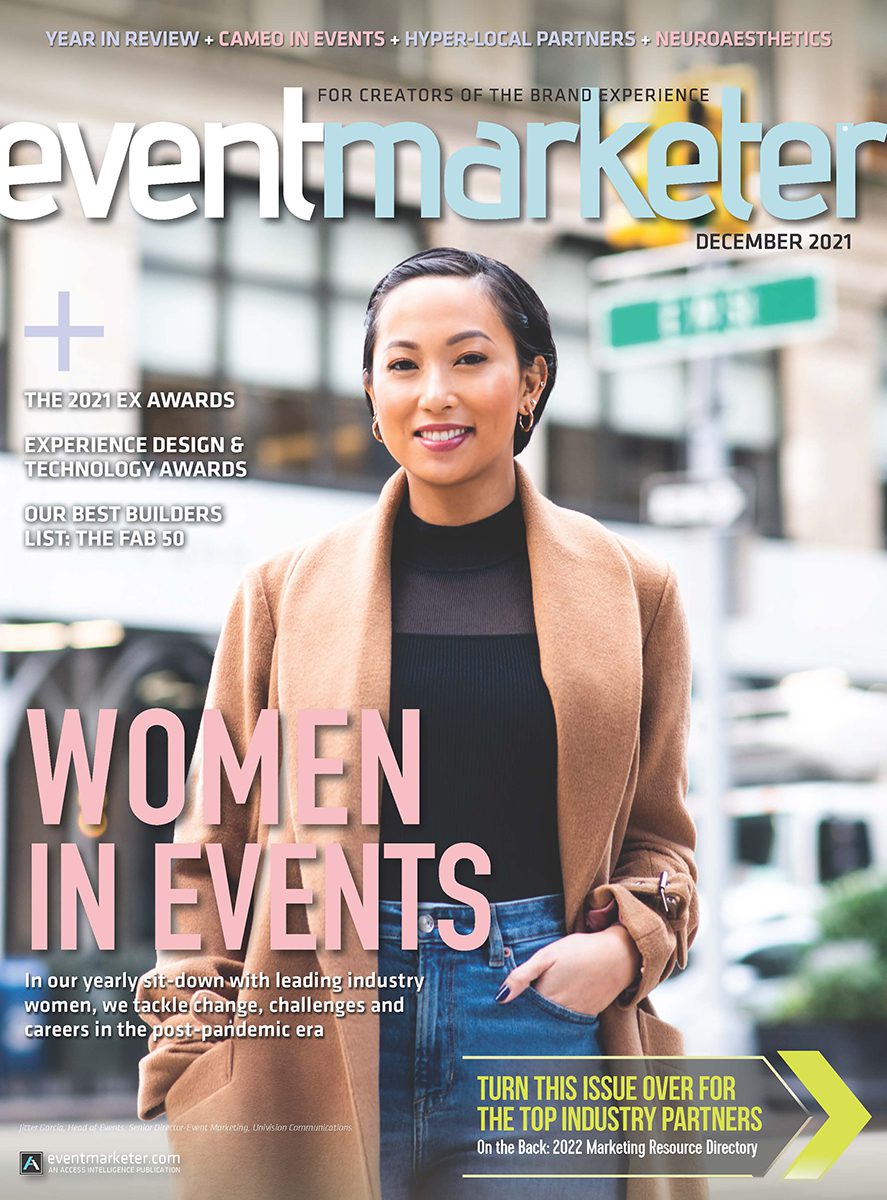 We wrap the year with a review of top trends, a Women in Events special report, two awards programs, an auto show update and your 2022 Marketing Resource Directory...