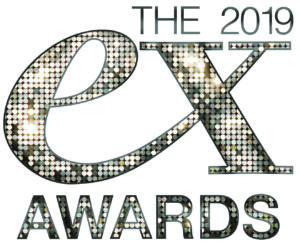 One of the most exciting parts of creating our annual Ex Awards feature each year is reading through the nominees' applications and getting a glimpse of the creative processes behind the best campaigns of the year—the steep marketing challenges, the tough objectives, the resulting ideas and the execution. Hard to believe these logistics-defying, multi-layered programs were likely born as just one of many ideas, tapped into a notetaking app, casually suggested in a conference room, or dreamed up over a glass of cold brew—or a craft brew, if we're all being honest. It'd be cool to rewind time and have a seat at those tables, wouldn't it?
What stood out this year were the solid research-driven tactics marketers devised to solve challenges and change behavior. Take Ford, which cleverly solved the challenge of encouraging consumers to test drive vehicles (when they don't want to visit dealerships) by conducting test-drives at schools and donating money to school programs for each ride. Or L.L. Bean, which needed to overcome consumer perception that it's a winter-only brand by targeting "outdoor family enthusiasts," who, the brand discovered, spend 95 percent of their lives indoors—an insight that gave birth to an L.L. Bean-sponsored outdoor workspace. Or Fox, which saved "Last Man Standing" with its season-premiere activation that put supporters of the series to the ultimate test by challenging them to a binge-watching competition dubbed Last Fan Standing.
---
---
Campaigns are ubiquitously described as "engaging" and "immersive," but the winners across these 23 categories, honored at the 17th annual Experiential Marketing Summit Ex Awards gala on May 14 in Las Vegas, lived up to the vocabulary. Reviewed by a panel of brand-side judges, and selected based on their originality and measurable impact on the objectives set out for their respective brands, we bring you 69 winning case studies the industry will be talking about for months to come.
Congratulations to all of this year's winners.
Photo courtesy: Barney Warner Photography
This story appeared in the May 2019 issue