As we count down the days to the Experiential Marketing Summit, May 14-16, at Caesars Palace Las Vegas, we return with more event inspiration from this year's speaking faculty. Today's session topic is… "Music Sponsorship: How to Partner Effectively with Bands and Music Artists."
The overview: From festival partnerships to proprietary programs, music sponsorships are one of the fastest-growing sectors of the industry, but in this increasingly saturated space, acute attention to detail is required to oust the competition. In this session, you'll step behind-the-scenes of Uber's latest campaigns to discover what it takes to build an effective brand relationship with artists, where to find them and how to make the most of a modern music sponsorship. Consider it an essential tune-up for marketers on navigating an ever-evolving landscape.
---
More From the EMS 2019 Speaking Faculty:
---
Ahead of the show, we asked the speakers…
What's one thing all marketers should know about the modern music landscape?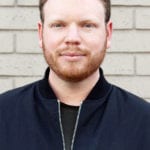 "As brands continue to harness the power of the huge audiences and fanbases of recording artists, the brand partnerships space in music has become incredibly competitive. Brands cannot simply offer a big check and expect an artist to do a deal. There needs to be true alignment with the ethos of the brand, the value prop of its products or services, and a real commitment from the brand to support an artist's most important initiatives—whether that's a new album, a global tour or a charity that's close to their heart. Now more than ever, true partnership is the name of the game."
—Zach Zimmerman, Global Business Development Manager, Music and Entertainment, Uber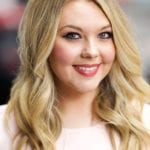 "The modern music landscape is constantly evolving, and the revenue from brand partnerships in music is only continuing to increase. There have been shifts in the power balance between brands and artists over the years, and it is quickly balancing out. More impactful programs are being executed as key players on both sides become savvy to the structure of a good deal. It is our job to make sure that each program is a win-win on both sides, while also telling a compelling story and providing value to consumers."
—Kacie Lehman, SVP Partnerships, MAC Presents