Philadelphia isn't the only place it's "always sunny" and early birds kicked off day two of EventTech at 6:30 with a beautiful morning run, turning the optional wake-up 5K into three miles of casual networking along Vegas' best run routes.
At 7:45 a hearty breakfast was served to fuel up attendees for the day ahead. On the menu: eggs, bacon, muffins, pastry, fruit and all the coffee an event marketer could ask for. Conference-goers then made their way over to the 8:30 keynote, delivered by Erin Gargan King, author of "Digital Persuasion: Sell Smarter in the Modern Marketplace." The presentation, dubbed "The Art of Digital Persuasion," offered a rapid-fire look at how to leverage the next generation of social media to drive engagement.
---
More EventTech Coverage:
---
Despite the fact that 97 percent of adults logged into at least one social media account over the last month, event marketers are still struggling to be heard on digital platforms. The reason? "We're living in an unprecedented era of mistrust," says Gargan King. "In 2018 the real reason you're not being heard is because seeing is not believing… A lot of brands are seen on social but it doesn't mean they're believed."
Event marketers are demanding to be heard on social media, rather than being discovered organically, says Gargan King, and that leads to "story-shouting" rather than storytelling. And that's where influencers come in. "If you really want people to listen to you, instead of always trying to tell it louder, can you find those who can tell it better," asks Gargan King. "And by better, I mean more persuasively than you can. Can you evolve form a storyteller to a story-seeker?"
The right influencers can be leveraged before, during and after an event to authentically offer consumers a way to discover a brand's products and services on their own terms, she says. "These people aren't just people you pay or incentivize to promote you. That's not where this groundswell is going. Influencers are democratizing marketing. They are inverting the traditional marketing paradigm and putting people before products."
Following the keynote, a full day of sessions took off at 9:45 in EventTech's largest-ever campus. Among the session topics: metadata as engagement, artificial intelligence futurecast, the maker toolbox and the new rules of social media. And for those who attended Heineken's session on b-to-b stage environments, ice-cold beers were awaiting them as the presentation wrapped. Nice.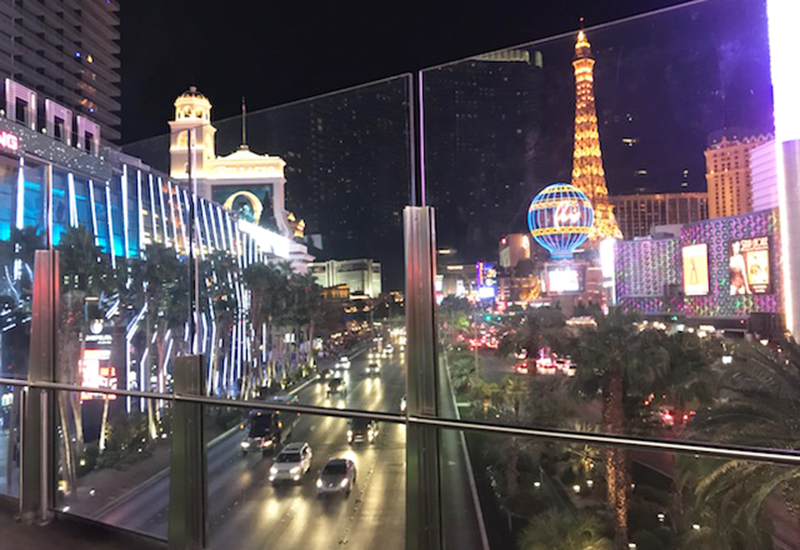 At noon, attendees connected at the power networking lunch, sponsored by meeting automation platform Jifflenow, before wrapping up the day with sessions on the on-demand economy, using attendee data for real-time personalization, VR and AR 101 and many more.
At 5:30 it was time to blow off some steam at happy hour, where everything from street tacos to fried beignets were available to nosh on as attendees mingled and tested out the latest and greatest event technology from exhibitors. Another round of tech tours was also on offer as the day came to a close.
With so much happening on the show floor, we couldn't capture it all in one post, so we've curated a list of quotes and insights from the learning labs below. And if you haven't already, check out our Instagram and Twitter feeds for all the action from the show floor. Our final EventTech 2018 recap drops tomorrow.
---
"Give your stories life beyond the walls of your event. You can't just have an event for an event's sake. If you're doing that, you're missing the boat. How do we think bigger? The message needs to be far and wide." One example of how Manifold did this was through creating a Social Studio at GE's Mind + Machines event, which amplified the event beyond its walls through recorded sessions. —Sean Florio, partner at Manifold
"Because it was 'Deadpool,' because our overarching strategy was to give a tiny middle finger to the traditional, our guiding principles became intentional chaos. We had hidden agendas in everything—Easter eggs. This was for the fans only, we didn't care what the client wanted, we had a great client who embraced that, of course—'Deadpool' was the permission slip to go there—but ultimately the brand attitude of Trolli's awesomeness and 'Deadpool's' anti-hero brought together that attitude that became the driving force." —Dustin Joyce, Creative Director, Periscope
"Voice [activation] is definitely the next wave of where marketers are going to spend their money. It's instantaneous. People can find the information they need when they need it." —Jay Menashe, director of business development at Jack Morton Worldwide
"Twenty or thirty years ago when video game companies were looking at realistic-type graphics, they looked to TV to figure out how to do it. Now, we're looking at video games to figure out how to get more interactive. So it's a bit of a role reversal. We need to make the experience more interactive especially if we're going to catch the young demographics—I think that they expect it." —Michael Davies, SVP-Field and Technical Operations, FOX Sports
"What I think is more interesting is how it's going to change our behaviors. So, much like the original iPhone—yes, really cool technology, but look what it did to our world and how we engage and buy and do things and what is it going to mean if everyone has a very big screen in their pocket, how are the behaviors going to change and how are we as marketers going to engage them in different ways." —Joe Lovett, director-strategic planning, head of Cramer Intelligence, Cramer
On Amazon Studios' live-action esports experience:
"The thing that's unique about Twitch when activating is their chat. Their audience is able to connect and get together during a live stream in a way you can't do in a traditional broadcast. And their community is one of the most active you'll ever see when it comes to live streaming." —Dustin Callif, managing principal at Tool of North America
"As marketers, our job is to interrupt [consumers] on their journey—to get them to pay attention to your brand in lieu of their mission to eat, work or play." —Mark Stewart, president and chief innovation officer at wonderMakr
"'Thank You, Next' is the idea that people are bored way more easily than before. People have seen it all. Traditionally our acts would last seven, eight, nine minutes and we could bring people on a journey and have a slow ramp up. But now, after five minutes, people are bored. You've got to switch into something new and that affects how we design shows and experiences. Not only that, the things that are incredible—people have seen already. Because of YouTube, Facebook, short-form video content—all the cool things are out there and it's getting harder to impress people, so we have to rethink the way we hunt for new ideas and bring them to market." –Frank Helpin, senior director-innovation, Cirque du Soleil
On GDPR:
Knowing that it was imperative for his agency to abide by the rules and know them backwards and forwards (he's on his fifth reading of the actual legislation now), Eric Valdes, vp-technology and security at FIRST, took ownership of the topic to become a subject matter expert. "Every organization should point out an individual that is going to read up and stay up to date with regulations," he says, particularly when attendees are members of the European Union.
On drone light shows:
"It's cutting edge technology, and it's really a way to deliver intelligent brand messages into the sky. I like to think of it as using the sky as a blank billboard and using the drones to capitalize on that real estate. It's the new form of art, entertainment and advertising… Companies are asking us to support their product launches, put their logo in the sky, support the opening of huge malls, celebrate national birthdays—really the sky's the limit with drone light shows." —Cindy Ng, head of marketing, Intel Drone Group, Intel
Tips for filming activations for content:
Speaking about the tenets for content creation post-event, Annie Saunders, director, Helo says the most imperative is to "abandon fidelity to your live experience. Don't try to show people what really happened. That's the number one thing to not do." You should also know the content story at really early stage in the process and "use the camera to do all the things you can't do live."
"There are going to be unexpected moments and content you didn't plan for and you're doing yourself a disservice by not taking advantage of those. There are a lot of unknowns, but you probably have more control than you think." —Lauren Delaney, senior director-client services and influencer marketing, Superfly
On VR hardware systems:
"The best way to think about virtual reality hardware is about what it can do and what its limitations are," says Tyler Gates, managing principal at Brightline Interactive, comparing an old Honda Civic to a 2019 Ferrari. "Both are cars, but they're totally different driving experiences."