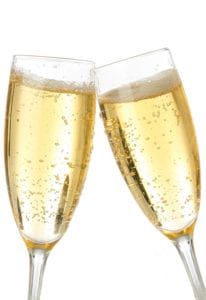 Following several heavy tech years in experiential marketing, 2018 served up a rich design story. Creatives flexed their muscles to better integrate technology into design. And while in years past, marketers would check "photo activation" off the list of mainstay touchpoints in events, this year, more so than any other year, events in their entireties became photo activations, like Hollywood sets designed at every angle for optimum social media sharing and filming for content.
Of course, an industry that constantly evolves doesn't close a year out with only one headline. Many more trends, strategies and case studies helped shape 2018—and will no doubt inspire planning for the year ahead. Now, time to pop a few bottles and toast the top experiential trends of the year. Cheers. 
—Rachel Boucher, Kait Shea
---
1. BRAND HOMES
The design story of 2018 played out in brand "homes" and immersions, both in b-to-c and b-to-b events. MobileIron took its annual show for software and IT professionals, MobileIronLIVE, out of the ballroom and into three private homes across the country in markets with concentrations of customers: a New York City townhome, a lake-side Austin estate and a mansion in Bel Air. Breakouts took place in bedrooms, keynotes on patios and expos in grand foyers. Absolut's luxury SKU Absolut Elyx this year entertained influencers and industry executives with events at a private brand mansion in L.A. transformed into rose golds, plush fabrics and other on-brand aesthetics. "… It's about creating this idea of a differentiated culture," said Miranda Barker, the brand's director-trade & brand aesthetic. A cultural immersion, for sure.
---
2. THE GREAT OUTDOORS
You're more likely to see smartphones light up an event than the stars, but in 2018, many brands swapped inside events for experiences in the great outdoors, or in other cases, erected natural environments within the walls of their events. Timberland's promise to create or restore 500,000-square-feet of green space in U.S. cities resulted in a pop-up park experience, and the transformation of a rooftop greenhouse into a living roof in 2018. L.L. Bean, meanwhile, erected external work environments, like a glass-encased office space activation in Manhattan's Bryant Park. And then there was Salesforce, whose 40,000-square-foot indoor "campground" at Dreamforce featured rock and mountain installations, real trees and next-level ambient sounds from the wilderness. Mother Nature must be proud.
Watch Salesforce's campground come to life:

---
3. S'WELL SWAG
According to a survey conducted by experiential marketing software company Splash, 47 percent of millennials go to a branded event because of swag. In 2018, there's a very high chance said event swag was in the form of S'well water bottles. The items were distributed to consumers at everything from top trade shows, to South by Southwest, to Fashion Week, to Comic-Con. Our small team of editors alone collected at least a dozen branded bottles in the last 12 months. Eco-friendly… brand-able… they're just too hard to pass up, even if the suitcase could use the room.
---
4. AR EVENT INTEGRATIONS
Augmented reality hit its stride in 2018, prompting many brands to take the plunge. AR-based apps helped retailers create incentives to visit their brick-and-mortar locations, social media campaigns fueled by Snapchat's AR filters got consumers sharing and even b-to-b brands hedged their bets on the technology. Among our favorite use-cases: American Express' Super Rally experience in which US Open fans rallied digital tennis balls against a physical target on a life-sized screen; HSBC's World Economic Forum lounge, featuring a Smart City AR model that offered an exploration of the brand's sustainable finance initiatives with a tablet; and Visa's Shooting for the Stars FIFA World Cup experience, which entailed a cutting-edge soccer engagement experienced with AR headsets. Quite a "reality" check.
---
5. HYPER-LOCAL TACTICS
Marketers leaned heavily on micro-communities in 2018. Uber at festivals across the country enlisted local musicians who drove with Uber to perform impromptu concerts in their markets as part of its traveling Uber Radio Live program. MINI in June created a hyper-local mobile tour as part of a cause marketing program benefitting New York City's Sing For Hope, which raises money for arts and music programs in public schools. The nonprofit placed 50 pianos painted by local artists and celebrities, inviting passersby to play—and share. MINI helped spread the word by creating a 51st piano that sat in the back of a MINI Countryman and traveled the five boroughs, activating impromptu concerts like a "traveling music box."
---
6. CSR ADVENTURE
The volume of CSR and cause marketing initiatives went through the roof in 2018, benefiting brands, the environment and vulnerable communities. A standout, The Home That Runs on Dunkin', was a tiny house activation designed to promote sustainable practices. The experience, which played on the brand's "America Runs on Dunkin'" slogan, featured a stylish structure that literally ran on eco-friendly biofuel from 65,000 pounds of used Dunkin' coffee grounds. Other unique initiatives included Country Time's Legal-Ade fund to help kids' sanctioned for erecting lemonade stands and Chobani's digital fruit tree in Grand Central Terminal, where consumers interacted with an installation by "planting" virtual seeds corresponding to a Chobani SKU—for every virtual seed planted, Chobani donated a case of yogurt to No Kid Hungry.
---
7. STREETWEAR CULTURE
Most event marketers have become all too familiar with merchandise "drops"—markedly hyped-up events that reveal limited-edition fashion collections, which typically sell out within hours—thanks to the amplification of streetwear culture. Whereas streetwear enthusiasts were once thought of as a fringe community, live experiences are thrusting streetwear culture, which encompasses a fusion of fashion, music, street art, skateboarding, self-expression and even a political component, into the mainstream. Large-scale events like Hypefest, which was designed specifically to engage streetwear enthusiasts, cropped up , while one-off activations like adidas Skateboarding's re-creation of the Venice Pavilion (California's legendary graffiti and skateboarding site) at the Beyond the Streets graffiti exhibition also garnered plenty of attention. Consider this trend a "one to watch" in 2019.
---
8. EVENTS WITHIN EVENTS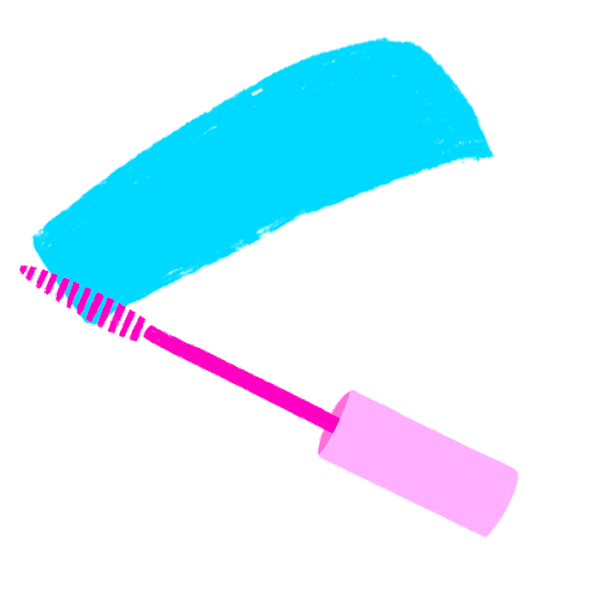 Marketers are combatting competition in the booming conference space by co-locating other events within their events to add value, expand their audiences and generate differentiated content into the program. In the b-to-b world, eBay this year co-located its eBay Top Seller Summit within its annual eBay Open show as a pre-conference with an awards night—then, merged the two audiences for the larger Open event. Each group benefited from the other's presence. The consumer event world is taking note, too. Sephora for its Sephoria House of Beauty weekend created an Instagram museum-style event with sampling, complimentary services and entertainment as well as a conference within the event that offered attendees master classes by celebrity stylists and influencers.
Photo courtesy: Andreea Robescu
---
9. ESPORTS
The esports space continues to expand as more brands this year carved out a niche for themselves and took advantage of sponsorship and engagement opportunities. In November, the U.S Army launched two "competitive outreach teams" and an official esports team of Fortnite players in a move to create awareness about jobs and opportunities within the service. Former NBA pro Michael Jordan in October announced a $26 million investment in Team Liquid. This summer, while the physical FIFA World Cup tournament took place, FIFA launched its first-ever FIFA eWorld Cup esports competition. And Ford in September became the first brand to launch a vehicle at a gaming event—at Gamescom in Cologne, Germany—with a 4D race simulator activation. The vehicle is featured in the new Xbox game Forza Horizon 4. Esports in 2019? It's go time.
Watch Ford launch the new Raptor with a 4D race simulator activation: 

---
10. INCLUSION
While 2017 heralded the rise of the modern women's movement, 2018 saw action on behalf of the movement, especially in events. It began with the all-male lineup of keynoters at the Consumer Electronics Show, which led chief marketers from Fortune 500 brands to call on CES to #ChangetheRatio. Twitter created its own keynote at CES called #HereWeAre hosted by cmo Leslie Berland. As such, marketers fiercely focused on creating diverse panels and content at shows. For Cisco, this included expanding its one-day Cisco Empowered Women's Network at Cisco Live into a four-day-long event with its own highlighted track within the conference that was open to everyone. And that's a key insight for 2019: marketers will find more ways to bring groups together to network and solve problems, which is what events are all about. 
This story appeared in the December 2018 issue