How to extend reach with a consumer-centric approach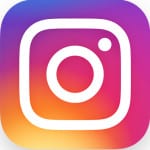 Savvy event marketers know that social media is key to amplifying the reach of their experiential programs, but simply whipping up a Twitter handle is no longer enough to make an impact. Brands need to know which social platforms are in vogue and how to use them to their advantage.
According to research from Inc., Instagram's user base has grown by more than 300 percent over the past few years, while 100 of the world's top brands have seen Instagram engagement grow by 53 percent year-over-year.
Addressing the topic at Event Marketer's EventTech conference, Jean-Sebastien Lessard, ceo of experiential agency Nomad Logic, discussed why Instagram is a critical engagement platform and how brands can make their content more Instagrammable to extend reach.
"You need to be on Instagram," says Lessard. "To really get the most results out of it, you need to have a consumer-centric approach and influence consumers so that they'll generate the content for you."
Here, six tips from Lessard on how to boost Instagram engagement.
1. Eliminate privacy restrictions.
If you're going to rely on event attendees to spread brand awareness on Instagram, make sure they're technically capable. Instagram users often have their accounts set to private, meaning only their followers can view their posts. Ensure that your attendees have their accounts set to public—either for the duration of the event or permanently—to maximize the reach of your brand message. "Each Instagram user has hundreds of followers so if you influence these users, you'll get a lot of reach," Lessard says.
2. Get your hashtag on.
Brands that communicate one or more event hashtags will have the ability to precisely measure its amplification by tracking which Instagram users employed the hashtag and how many followers each of them has.
3. Brand your environment.
Set up branded selfie stations or other shareable engagements at your event that highlight the brand's name. Attendees and their followers shouldn't have to guess whose event it is, says Lessard.
 4. Get gamified.
Give attendees their 15 minutes of fame by creating hashtag-based Instagram competitions and displaying a leaderboard on a jumbotron or another prominent event screen. Offer product samples, prizes or sweepstakes entries to increase participation.
5. Offer something tangible.
Implementing on-site hashtag-enabled printing stations or vending machines will provide attendees with a shareable giveaway and a brand connection that lasts beyond the event.
"Consumers have thousands of digital pictures on their phones, but for them it's really novel when they can leave with something such as a printout," Lessard says.
6. Engage the tastemakers.
"The most effective events, from my perspective, are events where you have a mix of consumers and influencers," says Lessard. Top Instagram users have legions of followers who are far more likely to trust posts by influencers than by brands. Set the stage for content creation and these tastemakers will handle the rest.
*This article was originally published in 2015 and is updated periodically
See also:
• How to Optimize Event Footprints for Instagram
• Perry Ellis Drives Sales With an Instagram Fashion Show
• How Jack Daniel's Motel No. 7 Achieved Record Social Sharing