We're keeping the event inspiration rolling with insights from the speaking faculty at the Experiential Marketing Summit, this year May 14-16, at Caesars Palace Las Vegas. Today's session preview: "Bringing Your Brand Promise to Life Through Events with L.L. Bean."
The skinny: Launching a new campaign can be challenging, but it's also an opportunity for brands to leverage their most unique assets to gain a competitive advantage. It's a delicate balancing act—taking creative risks while implementing a strategy that underscores a brand's value proposition. In this session, you'll learn how L.L. Bean gave stuffy office life the boot by identifying an industry white space and using the data to deliver an event campaign that continues to make waves.
---
More Insights From the EMS 2019 Speaking Faculty:
---
Ahead of the show, we asked the speakers…
What's one best practice in developing research to inform a new campaign?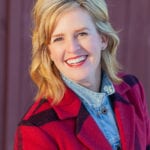 "One of our best practices when leveraging research to inform a campaign, is to narrow the insights down. When we can focus on a particularly compelling insight, it gives our campaign clarity and allows us to focus. This way, we can ensure that every tactic we're using ties back to it. For example, with Be an Outsider at work, everything came back to this simple fact: Americans spend 95 percent of their time indoors and more than half of that is spent at work."
—Kelly Warsky, Head of Brand Experience, L.L. Bean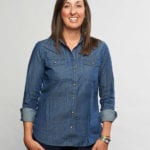 "Start with the brand purpose and get smart about any barriers to achieving it. In the case of L.L. Bean, the brand's purpose is to encourage people to enjoy the shared joy of the outdoors. One of the biggest barriers to this is things we have to do every day—like work. This was the foundation of some exciting research that showed that there is a compelling case to be made to combine the two—work and the outside. And, when it happens, worker productivity and creativity increases, and in our case, participation, too, which resulted in a successful campaign."
—Alicia Durfee, VP, Senior Account Director, Jack Morton Worldwide