We're back with more insights from the speaking faculty at the Experiential Marketing Summit, this year May 14-16, at Caesars Palace Las Vegas. Today's session preview: "'Agile' Event Management Tips for PR Activations: The BMW Vision iNext World Flight."
Here's the scoop: Plenty of effective marketing campaigns owe their initial success to buzz-building press events that catapult the program into the spotlight. But garnering the attention of busy media pros in an increasingly crowded marketplace is no easy feat—it takes a disruptive strategy and a nimble approach to be heard above the roar. In this session, you'll explore BMW's Vision iNEXT World Flight, a one-of-a-kind auto launch of the brand's vision of future mobility aboard a Lufthansa cargo plane, and learn how to amplify your p.r. events in innovative and unexpected ways.
---
More From the EMS 2019 Speaking Faculty:
---
Ahead of the show, we asked the speakers…
What's one requirement for any modern-day, successful press event?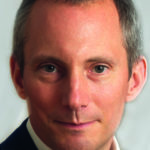 "The aim of every press event is to generate as much positive coverage as possible. Journalists continuously receive invitations to press events and have finite time, hence they need to pick and choose which events to attend. We entice the press representatives to choose our client's press events over the competition by following these five rules:
1. Choose a surprising event location which is more than just a venue; it should tell a story.
2. Develop an extraordinary event concept that stands out from the usual, while still delivering the required message.
3. Invite speakers who add to the narrative and encourage dialogue.
4. Implement cutting-edge technologies to emphasize and strengthen the message.
5. Combine a unique live experience with innovative online communication before and after the event.
These five rules all revolve around the essential aspect of a successful press event: Surprise. Everyone—even the most weathered, grumpy journalist—likes to be surprised. Surprises delight, connect and strengthen the message."
–Colja Dams, President/CEO, VOK DAMS Agency for Events & Live-Marketing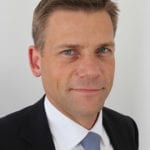 "In a busy, overloaded media environment, your event has to stand out to stand a chance of being seen and heard. It needs not only to communicate the key messages, but to do so in an unexpected, unique, inspiring way. It's as much about "how" as "what." The better the idea, the better your partners need to be when it comes to implementation.
"Experience and skills are important, but having the right attitude is crucial to the end result—and to whether your event is perceived as standard or outstanding. Of course, you also have to bear in mind what is technically possible and reasonable, while ensuring your guests get all the content relevant to their needs in the context of an exceptional, emotional experience. And in all of this, it's important not to forget the basics: You're holding the event to generate maximum positive coverage, so clearly it needs to be firmly embedded in a 360-degree comms approach, using all relevant channels before, during and after the big day itself."
–Ingo Wirth, Head of Corporate, Product & Innovation Communications, MINI, BMW Motorrad