Event marketers have seen it all and tried it all. They've launched product. They've tested the latest gadgets and goggles. They've got the devices and the best apps. So, if you're looking for that perfect, last-minute gift for these folks this holiday season, EM's got you covered. Take a spin through our colorful picks below that range from the practical to the promotional to the downright preposterous (… or is it).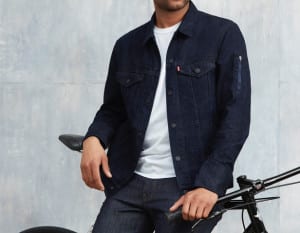 The Google Levi's Smart Jacket: The $350 Commuter Trucker Jacket with Jacquard, the smart technology created by Google, features a smart sleeve (yep, that's a thing) with gesture-sensing threads that are woven into the cuff and wirelessly connect to your mobile phone. The jean jacket is currently targeted to bikers, but with the way technology is advancing, it'll be on sale at the Gap in no time.
Bud Light's Touchdown Glasses: Not to be confused with beer goggles, these seemingly ordinary pint glasses can be connected to a mobile app that causes them to light up when your favorite NFL team scores a touchdown. The illumination is controlled using in-stadium radio frequency. Now if only the technology offered free refills…
PancakeBot: Forget bacon and eggs. "Breakfast of champions" just earned a whole new meaning thanks to PancakeBot, a gadget capable of 3D printing pancakes by automatically dispensing batter directly onto a griddle. The device's software allows the user to easily upload designs to the device via an SD card. So go on, give PancakeBot a whirl, and print the breakfast companion Mrs. Buttersworth has been waiting for.
Modobag: Weary travelers, rejoice. You can fly to your next event in style with Modobag, a motorized suitcase that will make all of those airport photo finishes a thing of the past. The ride-able luggage will take you from security to the gate up to three times faster than walking. And really, why carry your suitcase when it can carry you?
Go on, see it for yourself: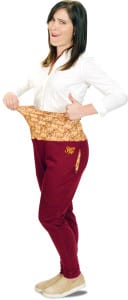 Stove Top's Thanksgiving Dinner Pants: If you're anything like us, mashed potatoes are best eaten by the ton, and the whole pumpkin pie is considered a single serving. Luckily, Stove Top made that awkward, under-the-table unbuttoning move (don't act like you haven't done it) obsolete with its stretchy Thanksgiving Dinner Pants. The turkey isn't the only thing getting stuffed over the holidays, amiright?
Fly LegsUp: Event marketers who've clocked countless miles in the air have surely dreamed up ways to make the trip (in coach) a little more comfortable. We're guessing one thought has crossed their minds. "If only I could put my feet up… just for a little bit… and not be one of those people." Enter: Fly LegsUp, a leg hammock for the skies that allows you to prop up your feet and even curl up. We suggest (implore), however, that you use it wisely when sitting in the middle and aisle seats or you may be deplaning sooner than you planned.