Experiential marketers have always broken boundaries.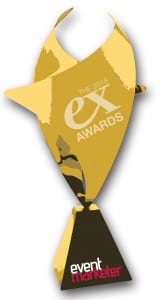 From tackling seemingly impossible stunts to activating campaigns at a massive global scale, making the impossible possible has always been at the heart of the industry. But in addition to these lofty achievements, experiential marketing as of late has been doing a great deal of good, too. What were once simple cause-marketing tie-ins have evolved in recent years to become deeply rooted CSR strategies with the power to spark new movements and transform lives.
This was the theme that emerged from many of this year's Ex Award finalist campaigns. Take State Farm's Neighborhood of Good platform—this year's Grand Ex winner—that made local volunteerism easy and accessible for consumers. Or Coca-Cola's Christmas Caravan in South America that brought cheer to the vulnerable communities along Colombia's Magdalena River. Or CoverGirl, which created a seat for women at the male-dominated "game desk" as part of its NFL sponsorship. Or the Mastercard House during Grammy's week, which put local musicians in New York City center stage. And then there was KIND, which shined a spotlight on sugar consumption by children in the U.S. each year—45,486 pounds of it—by literally dumping it in Times Square. The list goes on.
Indeed, good—truly good—takes on a whole new meaning in this, the 16th annual Ex Awards competition, the world's only recognition program for the experiential marketing industry. This year's winners and finalists submitted work across 24 categories, which were reviewed by a panel of brand-side judges. Winning campaigns were selected based on their originality and measurable impact on the objectives set out for their respective brands, and they were honored at a gala at the Experiential Marketing Summit, May 14-16, in San Francisco.
Here's to the game-changers and the life-changers, alike. Congratulations.
This story appeared in the May 2018 issue