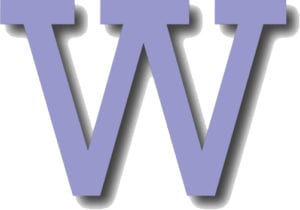 hen we began our Best Places to Work in Events program four years ago, culture, in many ways, centered around the physical office space: the booze on tap, the phone booths, the lounge seating. Then, two years ago, we began to hear more about how important people were to the equation, as employers fostered "work families" and put happy employees at the center of the company ecosystem.
People continued to be a consistent theme among this year's Best Places to Work in Events, as hiring managers, amidst low unemployment rates, battle for talent that is often hard to hire away (and sometimes, afford). What we found this year is that companies are working harder than ever to retain talent, not just with sweet office spaces and competitive benefits packages, but by supporting their people better in their career journeys and personal lives. Career development programs, strong CSR missions, flexible schedules and other offerings related to work/life balance are among the top reasons employees love their companies. Employees today want to feel they can grow with a company, both professionally and personally.
The Best Places to Work in Events program recognizes the agencies and partners that deliver top work experiences, provide the most employee support and have superior office environments and cultures across the industry. We issued a call for nominations this spring, receiving hundreds of submissions. Winners were determined exclusively on the basis of their employees' responses to an Employee Engagement Survey sent via Quantum Workplace, the world's leading employee engagement consultancy. Employee responses were calculated to determine the company's overall score and ranking.
You'll read some of those very real responses in the winners list, as well as candid perspectives from the industry's top work cultures culled from interviews we conducted with company ceos, chiefs of human resources and employees.
H.R. ROUNDTABLE
BUILT FOR BEST
Agency chiefs talk hiring talent, keeping people happy and creating a killer culture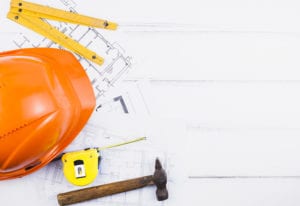 With a low unemployment rate and a thriving event marketing industry where companies jockey to retain their best talent, it's no wonder that a consistent theme among this crop of Best Places to Work is "people first."
The benefits are competitive (all the usual fixings like unlimited PTO, 401Ks, health insurance coverage for dependents, paid leave), so for many companies, it all boils down to culture, and creating an environment where employees want to work and, most importantly, want to stay.
We collected the "chiefs of people" and hiring managers from five of this year's Best Places to Work in Events for their perspectives on culture, talent and h.r. practices. Following are excerpts from our conversations.
---
THE PANELISTS:
---
EM: What makes a best place to work?
Jeremy Rose: We're just under three-years-old, so we're still in that startup mentality and growing together, but I think really what makes a best place to work is one where you can create an environment where everyone who comes to work every day feels a sense of ownership in what we're building together. Where they can be valued for their contributions and what they're executing, but also, there being transparency internally where they can see and understand the big picture. They can understand the "why" behind decisions. They can understand how their work contributes to their personal growth as well as to the overall success of the clients and partners, and us as a company.
Joey Forster: I think the work itself and the types of clients we work with draws people to enjoy working here. We're working with a lot of leading brands and they have exciting projects, and a lot of the events they ask us to partner with them on create moments and experiences that have never been done before and I think our team loves the challenge. The other piece would be us recognizing that the most important part of our business is our people. One of our values is "people first." We empower our teams and have a culture in which people want to get better and better and deliver better and better work. It's the people that make it happen.
Margaret Spear: A best place to work is somewhere that people want to come to work every day, somewhere that is collaborative and respectful. We love to make it so that our office is a welcoming environment. Two years ago, we renovated our office space and it really refreshed our vibe and it has become an environment that people enjoy being in. We love to celebrate our people. We care about each other. We care about our clients and the work that we collaborate on.
Steve Winkel: It really comes down to engagement. What is a company doing to engage their employees and meeting those employees where the employees are, versus the traditional method of requiring the employees to meet the company where it's at. We set up programs that, across the board, are able to engage a diverse set of people not just in terms of age or background or level of experience, but just in terms of what people like doing, what people are interested in doing. The other thing is making sure that team leaders are empowered to ensure that each team member's work is meaningful to that employee. We're very fortunate because we are the size that we are, and because from a top-down perspective we operate in a very family-like way.
Patty Groman: I will say that one of the things that I love about Opus, and I think everybody here feels the same way, is that we're motivated to do our best work. We have this supportive team, we are a very collaborative team that will take on each other's workloads when needed, and the culture and integrity of our leadership team is not just put on paper—you can see it in action and the fact that it starts from the top. We live by those values.
EM: How do you find good people? What sort of talent pools do you like to tap into?
JR: We've found that sourcing non-traditional talent and looking at the kinds of soft skills that a person brings to the table and celebrating those differences in terms of the creative process, nine times out of 10, makes a rock-star team member. We've been lucky in the sense that we started an experiential marketing company in a very non-traditional market for the kind of work that we do [in Washington, D.C.]. We were almost forced at the beginning to pull from alternative sources of talent: people with different backgrounds, people with political backgrounds, people with policy backgrounds, and people with logistics and production backgrounds.
---
"We've found that sourcing non-traditional talent and looking at the kinds of soft skills that a person brings to the table and celebrating those differences in terms of the creative process, nine times out of 10, makes a rock-star team member."


—Jeremy Rose
---
JF: We tackle recruitment from a lot of different angles, all of the traditional ones, and then we're branching out and developing relationships with universities and organizations. The climate is tough to find people willing to leave where they're at, especially in the Bay Area. But we have a diversity and inclusion group that has rolled out a few different initiatives, one of them being in the recruiting piece of what we do. The idea is that we cast a wider net and go outside of our existing networks. We've partnered with different diverse organizations, like Women of Color in Communications and different LGBTQ organizations, and our team will go to networking sessions and connect with great talent there. The thought is that, once we find the right folks from those organizations, they have their own networks that will open us up. Casting a wider net is critical.
SW: It's cliché, but it's true—we find the best team members through our own existing team members. When we look back in the history of the company, the best performers, the best culture fits, it really comes back to our employees. Second to that, which is also very close, is right through our network. We're fortunate in that we don't spend a lot on recruiter fees. We do have the traditional referral bonuses so we reward people for those referrals when it's successful. And when we have a role that we have a problem filling or forecasting having a problem filling we talk about it openly in our all-company meetings.
PG: I would say our referral program where employees can actually find their next coworker, so we get good people from there, and then we have great success with LinkedIn and Indeed and other online job websites that are specific to the events world. We have recruiters placed in each one of our offices, so that they are close to that market as well. And they have partnerships at some of the schools, so that's been helpful. One of the key things that I talk about with my team is always giving that positive experience to each one of our candidates regardless of whether we move forward to make an offer.
EM: How do you keep employees happy? What are the kinds of benefits and programs you offer? What about career development?
JR: We offer a competitive benefits package, but really one of the programs that we take a lot of pride in is our employee incentive program. When we started the company, we wanted everyone to have a stake in the growth of the company, both in the short-term, in relation to the effort and work they're doing in the moment, but also in long-term value creation that they're providing as they're helping us build this company from scratch. We wanted everyone to feel rewarded for the work they're putting in, the unique hours that we all work in this industry, and benefit from that. So we carve out a certain percentage of our profit every quarter, divided up amongst the employees. It connects our employees directly to the company and reinforces the value they're creating and their contributions.
JF: We listen. We give our employees the forum to openly communicate to each other and also to all of our members of our leadership team. We're a very transparent company. I would also say as people grow and evolve in their lives and career aspirations we help them create custom paths to expand to their greatest potential and we accommodate employees with remote working if they need to or with relocations if it works for us and works for them. We have a really good retention rate because we've been able to work around people's lives and career aspirations. And then non-linear growth is super important to us so allowing people to explore across departments whether it's shadowing or a stretch assignment in another department or supporting people with continued education because they want to focus on something else that's going to ultimately benefit us well.
MS: We make sure that our basic salary and benefits are competitive with the market but apart from that it's really about the extra mile that FIRST goes in supporting programs. We have FIRST Cares internally, a volunteer group that focuses on sustainability, wellness and philanthropy, and they're constantly coming up with new ways to exhibit events and different initiatives with those areas in mind. We instituted a new "Pawternity" leave policy here so team members adopting a pet can take an extra day off to make sure they are helping their pet acclimate to their new home. Our management team does a phenomenal job with what we like to call "Oprah Moments," so surprises like gift cards or air pods or something fun that kicks off the holiday season with excitement. A program we've found success in is our buddy program that pairs employees with someone they might not work with regularly in a different part of the business. They're given a budget to go on a buddy date to get to know each other outside of work.
---
"I think the work itself and the types of clients we work with draws people to enjoy working here. We're working with a lot of leading brands and they have exciting projects, and a lot of the events they ask us to partner with them on create moments and experiences that have never been done before and I think our team loves the challenge."

—Joey Forster
---
SW: We have the bar, we have the snacks, we have the cold brew on tap. We have amazing employee events. The key differentiator to feeling happy versus feeling engaged is the communication piece. The one thing, without question, that I've seen push people from being happy to being more engaged, is feeling like they're being heard.
PG: We provide professional development for all the service lines. For h.r., for example, we have the opportunity to go to SHRM. So each one of those service lines based on their expertise have the available funds to do that. We are also starting a leadership series that is a 12-week program. We are going to start with the first 20 employees that want to participate and it will be kind of an intense leadership program done online and then we will we'll make it available for everybody, so we're excited about that.
EM: How do you keep the lines of communication open?
JR: A core principle we have at Advoc8 is to share everything. It's a "radical transparency" model, and that's not just a phrase that we say. We started Day One with this entrepreneurial culture that if everyone understands the bigger picture of the company (and this goes to all of our finances and our books being open to every employee) and sees those discussions happening regularly, they can understand the "why"—why we have certain pricing models, what it costs to keep the lights on, you name it. No one is afraid to raise their hand, speak up or share their opinion. All of our managers also have weekly one-on-ones with everyone on the team. We have weekly full-team catered lunches. Our entire leadership and management team rotates in and out of projects, and that goes all the way down to our finance team going out and working on an experiential events project and flying across the country to help with load-in and build-out, and getting that experience to understand it all first-hand.
PG: We have the expectation in our work culture that all managers have one-on-ones with their employees on a weekly basis and that ensures open lines of communication, it ensures that manager knows if an employee is struggling or even celebrating successes. When I think about what makes Opus different than other organizations is we really look at the employee as a whole person, not just the professional part of a person. Additionally, we conduct monthly company focus meetings where employees submit answers for our ceo Monte to answer. During these focus meetings, we also share financials and look at how we're trending and our goals.
MS: It truly starts with new hire orientation as our new hires meet with different leaders around the company. We also were thrilled to roll out Slack this year for instant messaging within FIRST. We also use our internal app to help stay up to date with what's going on. We have a newsletter that talks about events that our different teams are hosting or people who started recently. We have two off-sites every year and our regular town hall meetings.
EM: Talk about the office perks and incentives that employees really respond to. What do you do to make it fun?
JF: We do monthly celebrations for birthdays that are themed. But we also encourage employees to bring their whole selves to work. We have someone who used to play soccer and he wanted to start a football club. So, we sponsored it, and our designers got into it. Our head of IT happens to like to cook so the other day he barbecued a whole salmon and made fish tacos for everyone. There are people that teach dance classes. So it's encouraging them to bring what they do outside in and share it with us. Culture has to be organic.
PG: We do regular happy hours to bring people together. We have things like latte machines—in the Pacific Northwest, that's a huge deal. We probably have four or five different types of coffee machines, which seems excessive but people love it. In our Portland office, we have Bagel Wednesdays so every Wednesday bagels get delivered and it's a huge deal to everybody—believe me, if they're five minutes late people are coming into my office. Now that we have other locations, in New York, L.A. and Seattle, every office has its own weekly tradition, like fruit or snacks. In addition, a lot of us love to be able to give back to the community so we have culture clubs within each one of the locations that lead community service initiatives as well as any sort of team-building or celebrations for holidays. A program that came out of that was one of our creatives wanted to do a skill swap. We've had everything from learning how to eat with chopsticks to a how-to primer on essential oils.
MS: The things that team members look forward to at our winter offsite are the annual ACEIT awards and that's an acronym for our core values. We give out awards for exemplary employee performance to recognize the great work that's been done and align it with those awards every year and they get a nice trophy. We also like to celebrate when people have been with us for a while so our CEO sends out a note to each team member when they have their one year anniversary and then we also have celebrations in person for our five-, 10-, 15-year celebrations that are highly anticipated. We do a fun music video to recognize the person. We shower them with gifts.
TEAM-BUILDING STRATEGIES
CREATIVE BOOST
How the best companies inspire employees and bring teams together
In the events business, companies know how to work hard and play hard. And since events are inherently a team sport that requires solid interpersonal relationships as well as activities to expand the mind and get the creative juices flowing, the Best Places to Work know how to create the best internal programs for employees, on top of the best programs for their clients.
For Inspira Marketing Group, giving back is a huge part of how the team comes together. In fact, it runs to the core of the company. Jeff Snyder, chief inspiration officer and founder, created the company in the wake of his daughter Kennedy's diagnosis of a rare spinal cancer, something she fights to this day. The company is heavily involved in Alex's Lemonade Stand to help make a difference for children like Kennedy.
In addition to that mission, the company makes a difference in the local community, with teams each year pitching ideas "Shark Tank"-style for the company to pursue. This summer, Inspira participated in a clean-up effort within the city of Norwalk, CT, where it's based. "We spend a lot of time, effort and energy in creating those moments where we can bring people together," says Snyder. "So whether it's an incentive trip to the Caribbean if we hit our numbers or our seasonal parties like the Summer Soiree or Halloween, or philanthropic missions, we do things to build comradery and get to know each other better."
At Maritz Global Events, a core value is "first take care of each other," and that extends into the community as well as the world. In addition to established Days of Caring for paid volunteer hours and being involved with organizations like United Way, Maritz has joined the fight against human trafficking. "It's a very difficult issue—it's not one you normally talk about in a workplace," says David Peckinpaugh, ceo, Maritz Global Events. But within the company, 80 volunteers signed up to be part of a steering committee to get involved in the issue, an effort that began in 2011.
"It's a great example of how people want to excel and do well at the work at hand, but they also want to make a bigger impact on the world," says Peckinpaugh. "[CSR missions] tend to be described in generational terms, and I don't think that's the case. If you walked our buildings and talked to people, I am certain this mission would come up in a high percentage of the conversations you have, because of the importance it has and the return that everyone gets based on that activity. It's an emotional return, and it's a psychological return on having an impact for good in the world."
On top of team-building activities like city-wide scavenger hunts to explore neighborhoods, boot camps at the neighboring CrossFit studio and team trips to ball games, Washington, D.C.-based Advoc8 offers a professional development budget for employees to take part in courses, training and other experiences that align with their personal trajectories in the company. That also includes the gift of time.
"One of our first employees had a life-long dream of hiking the Appalachian Trail from start to finish. He brought this idea to us about six months before he was going to start hiking in February, and we worked with him on getting coverage while he was out so he was able to take those six months off and fulfill that dream," says Jeremy Rose, co-founder and chief operating officer at Advoc8. "He was able to share that journey and experience with the team, how it's made him a better person, and how he's been able to bring that personal growth to the office."
Last year, On Board Experiential decided to incentivize employees by taking its annual state-side off-site to Cabo, Mexico, for five days. And to up the ante, the company challenged the whole team to boost business, save money, and earn what became known internally as "Cabo Bucks."
"Everybody talked about Cabo Bucks. It was, 'We didn't spend money on this, but we're saving it for Cabo,' or 'We're going to win some business and make some more Cabo Bucks,' so we really got the whole team going with it," says Deb Lemon, president at On Board Experiential.
On Board also drives team-building in the onboarding process. All new hires take the Birkman personality test and are assigned a color that helps colleagues understand their communication style and what their stress behaviors are. "It's like a common language that's nice to have in the company," says Joey Forster, vp-people & operations, On Board Experiential.
Drury Design boosts creativity among employees in a number of ways, including with its Creative Lab, an internal think tank, where teams actively pursue field trips for ideas in art, music, pop culture, activations, theater—anything in the world that can serve as inspiration. They then come back to the Creative Lab to present their findings. "We twist it, turn it, reimagine it, and think about how we can use something like what they found to create solutions that can work for our clients," says Chris Drury, chief creative officer at Drury Design.
Throughout the summer at Drury Design, employees have Friday afternoons off, but as part of that deal, they take a self-improvement class within the agency, so it might be a grammar class or a software class. Then, it all culminates at the end of the summer with Summer Jam. The first half of the Summer Jam day is spent in 20-minute classes taught by employees at Drury on any topic they choose, from "How to Speak Yiddish" to "How to Grow a Garden in Your Apartment." "They teach something they're passionate about," Drury says. The rest of the day is devoted to outside speakers, and then the day is capped off with a party.
Drury Design also hosts an Idea Jam session, where people are pulled from different parts of the company, whether it be accounting or operations, and get together for a structured brainstorm with specific objectives. "We firmly believe that good ideas can come from anywhere and anyone," Drury says.
Team-building takes many forms at FIRST, including in the act of thinking about one another. To recognize when people are going through tough times, be it a stressful week or a breakup or a death in the family, managers at the company are given resources to send their team members a surprise pick-me-up gift to cheer them up. The program is known internally as RAKs or Random Acts of Kindness.
And then to recognize teams that have had a busy week or a big win, the company will host "wine-downs," where employees get together in the offices' café spaces to have a glass of wine (which is always in stock), get ready for the weekend and simply catch up. Cheers.
–Rachel Boucher
CEO + EMPLOYEE SOUNDBITES
TOWN HALL
We chatted with ceos and employees to get the top-down perspective
on what makes a Best Place to Work
THE CEOs
What makes a great office?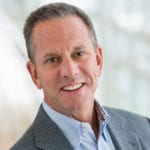 "What makes a great office in today's world, and what we hear from employees and prospective employees, is that flexibility is really critical to them in their lives. So we've done a lot of work in that area. Probably 40 percent of our workforce works virtually at some point, whether it's full-time or one or two days a week. We have flexibility in work schedules. People have a lot of demands in their lives, whether it's childcare or dog care or parent care, whatever that might be, so we try to instill flexibility. And then the second thing, to me, in that equation is fun, and we do have a fair amount of fun here at work." –David Peckinpaugh, CEO, Maritz Global Events
What do you think is the key to employee happiness?
"For me this is a really big one, and it's about transparency. Our culture is super open. We share. I would say to everybody in our company I'm an open book. But it's also about being a loyal employer and at that point it's a two-way street, a two-way partnership when you are an employer and employee. You have expectations for your employees and they should have expectations from you as an employer." –Maureen Ryan Fable, Group CEO & CEO Americas, FIRST
Do you have a mission statement that guides the company?
"It's interesting because I think my No. 1 best recruiting tool is our values statement. Ultimately, good people want to work for an organization that has values, that works with integrity, that believes in integrity, and if you believe in it, you state it, you operate in it. It's not unusual for me to walk down the aisles and hear, 'We've gotta make a decision here, what's the high-integrity thing to do?' And that is what creates our success." –Monte Wood, CEO, Opus Agency
What is the key to a great culture?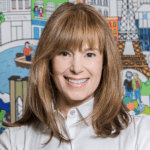 "When Chris and I opened the doors to Drury, I feel like it was when you're a first-time parent and deciding what kind of parent you want to be. We wanted a place that people wanted to come to every day, where they felt they could be successful, productive and could feel cared for. It's remembering where we came from and remembering how I felt at 25 when we opened the doors, remembering the heart and soul of who we are, and just layering on that so that we can continue to move forward and be relevant and always innovative." –Jill Drury, CEO, Drury Design
Thoughts on the hiring process?
"I have this quote on my desk from way back when I started in this business and it basically says, 'It's easier to pull back a stallion than it is to kick-start a mule.' So, I look for passion. And every agency says passion, but I say, no—you don't understand. I want passionate people. That's what really fires me up." –Jeff Snyder, Chief Inspiration Officer, Inspira Marketing Group
---
THE EMPLOYEES
What makes a person love their job?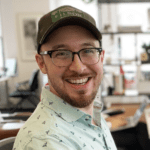 "It's being seen and recognized for your work, and just knowing that you have a voice and that the work you're doing makes a difference and is appreciated. It's also having the resources to do well in your job, whether it's equipment or being given good direction. And then a healthy culture where people generally want each other to succeed and have trust in one another."
–Rob Guzio, Creative Director, Drury Design
What does the culture mean to you at your company?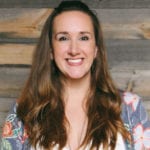 "Culture is definitely about the people. But I think it's also about the mission and the focus of the agency. Culture really does need kind of a pathway to grow and to be fostered, and Inspira is very clear on that pathway. When I learned about Inspira's mission to help eradicate pediatric cancer, I knew immediately that this was going to add a critically important dimension to my life, personally and professionally. It's the foundation from where we've been built and everything we do is woven through Alex's Lemonade Stand and the inspiration that was built from [ceo] Jeff's daughter and the mission to make the world a better place for these kids."
–Maureen Jones, Account Director, Inspira Marketing Group
How do you know your voice is heard?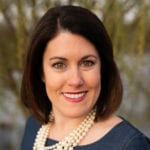 "Maritz has so many avenues to make sure their employees' voices are being heard. We have innovation forums where we can say, 'Here's some crazy ideas of where we think the company needs to go.' We have idea-sharing tools so that we can collaborate amongst each other. We have senior leadership discussion panels that happen quarterly and employee engagement surveys that leadership really digs into to look at what it all means for the employee base."
–Carrie Hanichak, Financial Analysis Manager, Maritz Global Events
Why do you love (or stay) in the event industry?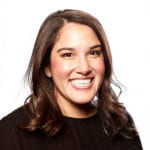 "It's always something new. I think in this industry we're so fortunate to touch a variety of industry sectors and you can apply the latest technologies or the latest learnings, and check out the latest venues. So, it's always exciting and you get a chance to be ahead of the curve."
–Karla Schmidt, Executive Producer, FIRST
How does your company support you?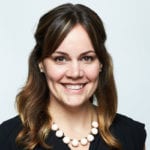 "The leadership team has always understood me as a person, and this goes for everyone at the company—they understand who we are and work to align our talents with the business needs of the company. I don't feel I've ever been stagnate and I've always had an opportunity to grow. And then, I feel supported on a personal level. I've gone through a ton of changes over the years. I became a mom since working here, I've had three kids, and knowing that I have this entire support network at work is truly invaluable, because it's all so intertwined."
–April Abernathy, Senior Director-Event Operations, Opus Agency
SELECTING THE WINNERS
HOW IT WORKS
For the Best Places to Work program, employees of nominated companies were asked to complete a Quantum Workplace employee engagement survey. The survey's 10 key engagement categories were focused on items including team effectiveness, trust in senior leaders, feeling valued, manager effectiveness, compensation and benefits. In order to generate statistically sound results, companies had to reach a minimum level of employee participation, based on total number of employees, to qualify to be scored for the Best Places to Work in Events program.
Responses from each question of each completed survey were compiled and evaluated. Companies were ranked and finalists chosen in each category according to their overall score. This score was calculated by compiling all raw data from the questions on a 1-6 scale (strongly disagree to strongly agree) to find an average score that was then indexed to a 100-point scale. The total number of survey responses was also factored into an overall score. Winners were chosen by Quantum—Event Marketer had no access to survey data and no influence on scoring—based on the results of the survey and, in essence, by the employees themselves.
This story appeared in the August 2019 issue