Ask anyone who has been in this business for a few years and they will tell you: experiential marketing isn't for the meek, the weak or those with an aversion to the occasional all-nighter. Indeed, this industry serves up challenges, stress and the thrills of an event well executed in equal measure, regardless of your age, sex, race or background.
What this industry doesn't always do, however, is effectively rid itself of the systemic challenges that still affect many women in business. Whether it's the client who brings his "old boy network" culture to the pitch meeting or the well-meaning but clueless colleague who discounts your ideas (or worse, takes credit for them), women—especially those in the agency community—still have some glass ceilings to break through.
---
---
In this, our second annual Women in Events agency roundtable, we assembled seven of the industry's top female agency executives to find out what skills and talents women need to have, or acquire, in order to thrive in the industry. From getting noticed to getting heard to getting the promotion and more, the women shared their best tips, anecdotes and personal stories of what they've learned on their way to the highest reaches of their agencies. What follows are some of the candid insights collected from our luncheon event, co-produced with leading staffing partner The Hype Agency, and moderated by Content Director Jessica Heasley.
CO-PRODUCED WITH: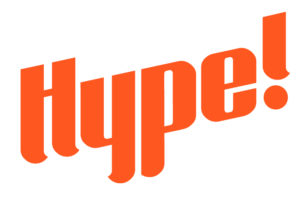 ADRIENNE STRANGE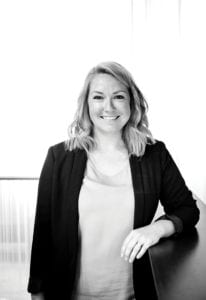 TITLE: Account Director, GSD&M
ONE THING EVERY FEMALE EVENT MARKETER SHOULD NEVER DO: Let the word "no" keep you down. There's always going to be challenges and hurdles that get in the way, but at the end of the day there are going to be alternate solutions. Keep working on something if you feel strongly about it and try to go about it through a different avenue.
CAN'T LIVE WITHOUT PROFESSIONAL TOOL: I have Google alerts set up for nearly every single sponsorship that my clients are involved in. It helps me keep tabs on the conversations that are happening.
MOST LISTENED-TO SONG ON THE PLAYLIST: My all-time favorite artist is Tom Petty. I love all of his songs, especially "I Won't Back Down."
FAVORITE MOTTO OR MOTIVATIONAL QUOTE: "Sometimes it's better to be kind than to be right. We do not need an intelligent mind that speaks, but a patient heart that listens." –Gautama Buddha
BEST CAREER ADVICE, GIVEN OR RECEIVED: Never over promise and under deliver. In account services, we always want to be able to say yes to the client right away or always have the answer. But it's important to take a step back and think, OK, is this really something that we need to agree to? I think it's important to manage their expectations. And usually at the end of it you're able to over deliver.
BIGGEST CHALLENGE FACING WOMEN IN BUSINESS TODAY: Equal pay for equal work. It's a little bit better, but we still have a long road ahead.
BEST WAY TO BOOST CONFIDENCE BEFORE A MEETING OR PRESENTATION: Knowing your shit. Take the time to know your material and be passionate about what it is that you're presenting and confidence will just come naturally.
GUILTIEST PLEASURE: Macaroni and cheese. I have a really hard time turning it down—all forms, all cheeses.
WYNNE HAMERMAN
TITLE: Senior Manager-Client Services, Wasserman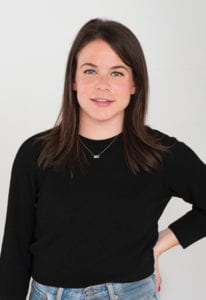 BEST TIPS FOR STRIKING A WORK-LIFE BALANCE: Make plans and commit to them. Treat your personal life like you would another meeting and don't reschedule it. The work will get done, and if you aren't prioritizing yourself then you're just not going to perform your best.
ONE THING EVERY FEMALE EVENT MARKETER SHOULD LEARN TO DO: Listen. If you are coming in with your own opinions and not hearing everyone else's on-site, you're never going to get the job done.
CAN'T LIVE WITHOUT PROFESSIONAL TOOL: Slack. I love it so much. It connects me with my team across the country. It helps me keep multiple clients in channels for each project organized and you can pin documents as well so you don't have to dig through emails to find what you need. It also cuts back on emails which is amazing.
THE BOOK OR TED TALK THAT'S MADE THE BIGGEST IMPACT ON YOUR LIFE AND WORK: There are so many! One of my favorites is "We Should All Be Feminists" by Chimamanda Ngozi Adichie. She did a podcast and then she did a TED Talk and wrote a book. It's a short read and it's amazing.
THE QUALITY YOU ADMIRE MOST IN A LEADER: Honesty, transparency, humility. A leader who isn't going to B.S. you but will roll up their sleeves, take ownership for their team and also make you feel valued.
FAVORITE MOTTO OR MOTIVATIONAL QUOTE: "Never get so busy making a living that you forget to make a life."
BEST CAREER ADVICE, GIVEN OR RECEIVED: Don't compare yourself to others. Work hard and keep your head down and get the work done, but at the same time know when to speak up and fight for what you deserve.
BIGGEST CHALLENGE FACING WOMEN IN BUSINESS TODAY:
Balancing advocating for women's rights while also not being pegged as playing the woman card.
CHIARA ADIN
TITLE: Co-founder, NA Collective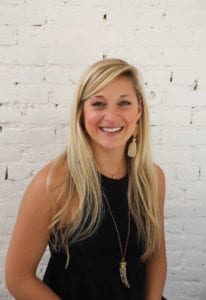 BEST TIPS FOR STRIKING A WORK-LIFE BALANCE: I use running and athletics. It's my time to clear my head, my version of meditation. And running marathons teaches you to be disciplined and organized.
ONE THING EVERY FEMALE EVENT MARKETER SHOULD NEVER DO: Stay silent. Never be afraid to speak up and share your idea.
THE BOOK OR TED TALK THAT'S MADE THE BIGGEST IMPACT ON YOUR LIFE AND WORK: A TED Talk called "Comfortable" about not staying in your comfort zone. It's a really good reminder that when you're too comfortable there's no forward motion.
IF YOU COULD CHANGE ONE THING ABOUT THE INDUSTRY, WHAT WOULD IT BE: The RFP process. It just feels antiquated. Triple bidding on every single project even when you work with the client for multiple years is something that I would like to see approached in a different way.
GREATEST PROFESSIONAL ACHIEVEMENT: I built a skate park on a barge for Nike earlier in my career. I had five weeks to pull it off and I can't tell you how many people said there's no way. I wanted to put one more coat of paint on the top of the barge, but budgets were tight, so I decided I would paint it myself on the ride from New Jersey to Manhattan. I rode a 265-foot-long barge down the Hudson River by myself, painted it and pulled into the dock where all of the people who told me that it was absolutely impossible were all standing there waiting. It was a magical moment.
THE QUALITY YOU ADMIRE MOST IN A LEADER: I look up to people who have a clear vision and the ability to outline a clear path forward for their team.
FAVORITE MOTTO OR MOTIVATIONAL QUOTE: My mom has told me from the very beginning: "If you do what's best for you it will be what's best for everybody."
ANDREA MITCHELL
TITLE: VP-Production, Fusion Marketing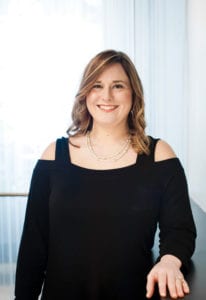 ONE THING EVERY FEMALE EVENT MARKETER SHOULD NEVER DO: Get ourselves caught up in the fact that we're women and we're in events. Just focus on the job at hand and on what we can do to be successful as a person in business.
THE BOOK OR TED TALK THAT'S MADE THE BIGGEST IMPACT ON YOUR LIFE AND WORK: A book called "Quiet" by Susan Cain about the power of introverts in the world. It changed the way I think about myself and my co-workers and the teams I manage. The key takeaway was that you don't have to be the loudest person in the room as long as the one thing you say is impactful.
THE QUALITY YOU ADMIRE MOST IN A LEADER: Openness. I find that when leaders give you access it allows you to get more involved and take a bigger stake in the company.
FAVORITE MOTTO OR MOTIVATIONAL QUOTE: "Don't be afraid to fail. Be afraid not to try."
BEST CAREER ADVICE, GIVEN OR RECEIVED: Something I received: "Don't be afraid to be the expert." Be confident in the experiences that have gotten you to where you are and share them with others.
BIGGEST CHALLENGE FACING WOMEN IN BUSINESS TODAY: I look forward to the day when we don't have to focus on the question of gender neutrality and can just focus on business challenges overall. But one challenge has to do with working mothers. There's still a perception that mothers need to be the one to manage their children's schedule, activities, appointments and all of that. However, men have been leading large corporations for generations. They're completely qualified to take on the same task for their children that women do.
BEST WAY TO BOOST CONFIDENCE BEFORE A MEETING OR PRESENTATION: Be prepared. If you're prepared, the confidence just comes out of you. You'll be ready for every question that's coming your way.
JESSICA REZNICK
TITLE: President, We're Magnetic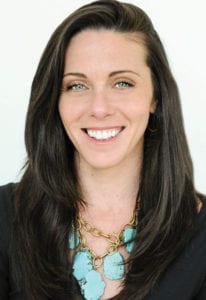 ONE THING EVERY FEMALE EVENT MARKETER SHOULD NEVER DO: Assume that they don't have an influence or that they don't have a voice. Events and experiential marketing have been dominated by women for much longer than other parts of the marketing mix, so every woman in this industry should feel a sense of confidence that we really can make a difference.
IF YOU COULD CHANGE ONE THING ABOUT THE INDUSTRY, WHAT WOULD IT BE: Stop trying to force experiential marketing into the box of traditional marketing. If you look at how budgeting and bidding is done between agency and partner, everything seems to default back into these more traditional roles that were created around producing commercials and ads. There's probably a better way of looking at how to select partners that works better for experiential.
FAVORITE MOTTO OR MOTIVATIONAL QUOTE: "Great things never come from comfort zones." It's a really good one to remember especially when the work we're trying to do at times has to literally defy physics.
BEST CAREER ADVICE, GIVEN OR RECEIVED: "Trust in the leadership that you respect the most." I worked with Alex Bogusky when I was at CP+B and he would ask for the sky even when it didn't seem feasible. I realized that he was pushing us to make us stronger.
BIGGEST CHALLENGE FACING WOMEN IN BUSINESS TODAY: Balancing our need to continually fight and discuss equality in terms of representation without coming across as non-inclusive or alienating our male counterparts.
GUILTIEST PLEASURE: Chocolate chip cookies. At any time of the day, any type.
FINISH THIS SENTENCE: WOMEN IN EVENTS ARE: The majority. So let's make sure we do something positive with our influence and set a great example for other industries out there.
SARAH PRIESTMAN
TITLE: President, Sense NY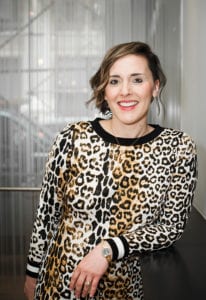 ONE THING EVERY FEMALE EVENT MARKETER SHOULD NEVER DO: Don't lose your cool. If you lose your cool, you lose control—in any situation.
THE BOOK OR TED TALK THAT'S MADE THE BIGGEST IMPACT ON YOUR LIFE AND WORK: The most inspiring and helpful talks that I've seen over the past year have come from women who have spoken at events I've been to. Seeing Helen Stoddard from Twitter on the EMS stage last year was my first one. She was so charming and entertaining—funny, warm, human.
IF YOU COULD CHANGE ONE THING ABOUT THE INDUSTRY, WHAT WOULD IT BE: In an ideal world, less focus on procurement and more focus on creativity. Sometimes procurement inevitably creeps in during the pitch process and stifles the magic a little bit.
GREATEST PROFESSIONAL ACHIEVEMENT: This past year leaving my Sense London role after 13 years there and getting the opportunity to setup Sense NY on my own with a small team. It's just been such a big, exciting and very rewarding challenge.
FAVORITE MOTTO OR MOTIVATIONAL QUOTE: "Anything is possible, as long as you've got enough nerve." –JK Rowling
BEST CAREER ADVICE, GIVEN OR RECEIVED: "You can do anything," from Paul Leonard, my dad, circa 1987. I think he was expecting a football team and he ended up with three daughters. Some men at that time might have been disappointed but he totally embraced it and made us feel like we could do anything.
BIGGEST CHALLENGE FACING WOMEN IN BUSINESS TODAY: On the contrary, I feel like there has never been a better time for women. We've found our voice, we've stuck together, we've got momentum. Things should only get better from here.
GUILTIEST PLEASURE: White wine is up there. Ideally mixed with friends and dancing around the lounge to a cracking Spotify soundtrack. My worst trait is not letting anyone else dj.
CHRISTINE SHOAF
TITLE: EVP/Global Account Director Momentum Worldwide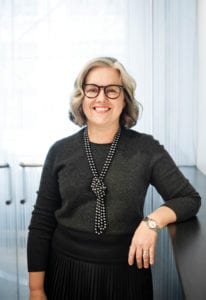 BEST TIPS FOR STRIKING A WORK-LIFE BALANCE: Honestly, I stopped trying, and by doing that, I found a way to create an "integrated" life and be happy with both parts of it.
ONE THING EVERY FEMALE EVENT MARKETER SHOULD NEVER DO: Use tentative language. Don't start sentences with "just" or "maybe," or end with "you know what I mean?" We have to remind ourselves that we don't need to minimize what we think.
MOST LISTENED-TO SONG ON THE PLAYLIST: My answer until I went to Coachella would have been the whole "Hamilton" soundtrack. But coming off of Beyoncé's absolutely amazing performance, I have returned pretty deeply to "Formation."
THE BOOK OR TED TALK THAT'S MADE THE BIGGEST IMPACT ON YOUR LIFE AND WORK: A TED Talk by Ken Robinson called, "Do schools kill creativity?" It's about how our school system in the U.S was designed largely in the industrial age and as a result, we have taught ourselves out of creativity. We work in a creative industry and it's enormously important to nurture your creativity in a very real way as opposed to wondering whether or not it's really a skill. It definitely is.
THE QUALITY YOU ADMIRE MOST IN A LEADER: The ability to think on your feet. We work in a live environment and that ability to process information and to respond quickly and appropriately, and to problem-solve—I'm always amazed when I watch people do it. Unlike advertising, you can't fix events in post.
FAVORITE MOTTO OR MOTIVATIONAL QUOTE: "If each of us hires people who are smaller than we are, we shall become a company of dwarfs. But if each of us hires people who are bigger than we are, we shall become a company of giants." –David Ogilvy
GUILTIEST PLEASURE: "The Royals" on E! It's so terrible. And so amazing.
The Participants
PARTICIPANTS:
Chiara Adin, Cofounder, NA Collective
Wynne Hamerman, Senior Manager-Client Services, Wasserman
Andrea Mitchell, VP-Production, Fusion Marketing
Sarah Priestman, President, Sense NY
Jessica Reznick, President, We're Magnetic
Christine Shoaf, EVP/Global Account Director, Momentum Worldwide
Adrienne Strange, Account Director, GSD&M
CO-HOSTS:
Dayna Gilchrist, Founder & CEO, Hype!
Stephanie Walfield, Director of Marketing, Hype!
EVENT MARKETER: What skills and talents should female event marketers have today if they want to advance their careers in this industry?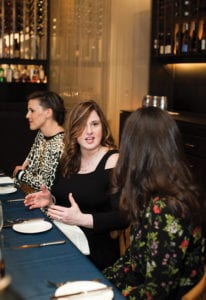 CHIARA ADIN: Everybody that I've hired that has been really successful and does a great job at the agency is a hybrid. They have multiple skill sets and aren't experts in just one thing. They also come from a variety of different backgrounds. Maybe they didn't start off just producing events, they were doing something else, but that skill set led them to events. We have one woman who was a high school photographer, but she can manage groups of children, and people, and herd everybody like nobody you've ever seen before. She uses that skill to apply to other things.
ANDREA MITCHELL: Somebody who wants to take the glory isn't going to be as successful running an event. So, I want to look for women who can work as part of a team. You deal with so many different groups within your own company—creative, account, finance—and you're dealing with vendors, and fabricators, and then the client, and all of their needs. You have to be able to work across the board as a team. So, I'm always looking for somebody who has some sort of team, club, or sports background to show they can be collaborative within their experiences.
JESSICA REZNICK: It's such a vulnerable business that we're in, you're making mistakes in front of your clients, you're making mistakes in front of your competitors, and I think finding people that are not only prepared for it, but that can handle it emotionally, and understand how to make the mistake and how to recover from it, and keep going in that moment is really, really important, because it takes a certain person to do what we do. There is a pace and there is a passion that I think you have to find in people.
DAYNA GILCHRIST: I'm always looking for somebody that has that Type-A personality; they can plan, they are task-oriented, they're very detail-oriented, but they also can prepare for the unknown. In the events world, there is always the opportunity for something to go wrong, so being able to prioritize and understand what's needed for events, and putting all those pieces together—I think women are very good at that, because we're constantly prioritizing and putting things in place.
ADRIENNE STRANGE: You are on the front lines, there's no hiding from it. So you have to put on a brave face. You have to be confident. You have to be resourceful, and figure something out, without everyone else knowing that you may be panicking on the inside.
CA: You also have to be nice, as silly as that sounds. If you are nice to all of the people working with you—your venue, your caterers, whoever—and something goes wrong, you can turn to them [for help]. Something is going to go wrong, or your client is going to ask for something that you know is probably not feasible and totally out of your budget, but if you are nice to your suppliers and vendors, then you may have a better chance of calling in a favor. When your team can replicate that, and just be people that people want to work with, you get a lot more help. You get more bees with honey.
AM: And lead by example. I always joke with my team, but I'm actually completely serious: everybody's taking out the trash, right? I'm on-site, I'm emptying trashcans, no matter what level I'm at. And frankly, I expect everybody to be that way. You need to be hyper-aware of all types of details big or small. And that's where you can see those shining stars that are willing to keep their head up in a situation, look around, and see what changes need to be made, and just take the initiative to do it.
CHRISTINE SHOAF: I also look for an interest in pop culture. So much of what we do is about creating things that are of interest in the moment, and you need people who are actually paying attention, and appreciate whatever the "of the moment" thing is, because otherwise, what we create isn't relevant enough.
DG: Women in events should also be self-motivated, willing to come to the table and give you their ideas, and be confident enough in what they're doing. Because at the end of the day, you are relying on them for a lot of the work that you can't do. So we are looking for them to not just say, "I'll do it, no problem." We want them to say, "Yes, I'll take care of it, but I think it would be awesome if we added this." We need people to be giving us that feedback from every level from the business.
SARAH PRIESTMAN: I really try hard to listen to everyone at all levels of the team, and make sure I include them as much as possible in the early stages, during the first draft creative ideas, because–depending on the brand and audience in question–some of those people will have better initial judgments than I do. We recently had a pitch where there were 75 people in the room for a cross-agency briefing, and the idea the client ultimately picked was from one of our account handlers who was on a six-month stint with us and came to the table with a pretty brave concept. Half of the people involved in the process were like, "They'll never go with that." But they did. I'm glad we listened.
WYNNE HAMERMAN: I also think personality in general is such a big thing, because everyone spends so much time at work. You are on nights and weekends and you're living with these people, essentially, so it's great if they are hardworking and smart, but also likable. That's something I always look for; would I talk to this person outside the office, or would I be annoyed if I sat next to them on the airplane for eight hours? I think it's such a big thing, especially in events.
EM: For the female event marketer who's looking to advance her career, what have you learned along the way?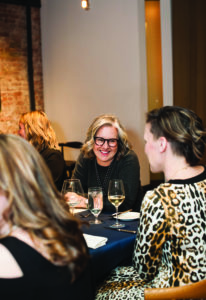 JR: I started in more traditional advertising agencies, so it was very male-dominated. I think at that time, one of the skills that I had to learn as my career kept going was using different communication styles for different people. I have a very different way that I communicate when I'm in a room with male counterparts than if I'm speaking to junior people that report up to me. I have to actually physically change my tone, and my voice, and my word selection. Because you're trying to cut through and make sure people hear you, and I think there are different styles.
Over time, I've sort of mastered the many languages of working with men working with senior men in power, working with men that are equals, working with people you manage, working with women, and a large group of women, because that can sometimes be its own communication challenge.
And then I'd say, hard work. I know it sounds silly, but I think the through line, at least for my career is, I don't think anyone ever doubted that when I was on a project, or any deliverable, that I wasn't going to put 150 percent into it. There was just a level of trust there that I was willing to do it and to be there, whatever it took, and that I was reliable.
WH: I also think you have to set boundaries. My last company was very male-dominated, and the head of my group once emailed me and asked, "Can you print this label for me?" I wrote back, "Absolutely, let me know if you want me to show you how to use our FedEx account." So, you have to set yourself up for a [level of] respect. I know what my strengths are, and where I'm best utilized, and this is not where I'm best utilized.
AM: I've noticed that in a lot of meetings, when there are women in the room, they complement each other, and bring the idea to a bigger picture, whereas men independently state their ideas and don't look for input from others. So, I think one of the observations and challenges that I've had as I've moved up in the industry is how to bring my voice into that room, and make myself be heard. Men tend to have a different style of communication, which can be dominating if you let it. The challenge is learning how to interject into the conversation so that your idea is considered and valued.
CS: And learning to actually acknowledge and take credit when it genuinely was your idea.
CA: The most important thing that I've learned is to manage up, and to always make sure people knew what I was doing, when I was doing it, and that I was working my butt off. In every review I've ever given to an employee, I say the same thing. I don't care if you work your butt off, if you work weekends, and you work until 2:00 in the morning—if nobody knows you did it, it doesn't matter (and more importantly they can't help you with your workload). You're just going to get bitter about it later, and it's not going to do anybody any good.
Once you get to the point where you feel more confident, you've spoken up and managed up and they've heard you, you're now either leading meetings or more senior in your role. Once you reach this point your job is to make sure that you help the younger ones, and help make sure that they're managing up. It's now your job to mediate conversations, and get your point across while you're mediating, because you're setting the tone for your role in that meeting and expecting others to speak up.
SP: I would encourage people to be brave and say what they think. I remember going into some of my earliest meetings with male bosses, knowing they couldn't care less that I was there, but being brave enough to say something I thought was interesting, different or challenging when every part of the conversation was going one way, and my instincts were burning and I was feeling like that's not the right thing to do. This wasn't always easy and sometimes I was ignored, but other times it changed the direction of the work for the better. I remember the chairman of our agency in London once got up and was like, "I really applaud your bravery for saying that." He remembered me after that. It was one moment in one meeting, but that was all it took.
CA: I get really frustrated if I say something in a meeting and everybody writes it down without question. I think, "Don't walk away and just do exactly what I said. I don't want you to just listen to me. You've all been hired for a reason." I don't care that I started a company—I'm not always right and I certainly don't know everything. I'm sure I'm wrong a lot. You have to have your own thoughts and opinions. I want you to question me, question the approach or the idea. I am not a dictator and the best work doesn't come from dictatorial style leadership. I want you to think about it and either say, "I think that's a great idea," or "I don't think that's a good idea, maybe we should do it another way." Once everybody starts to brainstorm, it can only get better, ideas get stronger. If you just listen to everything I say we're in trouble.
EM: Can you weigh in on some practical confidence boosters?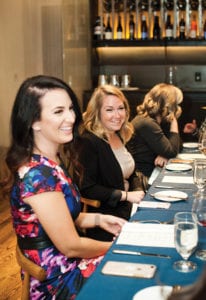 AS: You have to know your shit. You can't fake it. You have to know exactly what it is that you're presenting on. Be a subject matter expert of whatever it is that you're expected to be a SME on. You have to know what you're talking about, and the confidence will follow. Even if you are an incredibly shy person and it doesn't come naturally. If you feel confident in what you're talking about, that's going to show.
WH: And don't worry how you come off. There will always be someone who's going to think you're "difficult," and that's just how it is. There's also somebody who's going to respect what you're saying. But if you believe what you say, you should never apologize for what you believe in.
CA: I think it is a very good skill to be able to say, "I don't know," but to not say it in an apologetic manner. To say it more like, "I don't know but I'll get back to you." You don't have to have the answer to everything. I notice a lot of people will spin themselves out of control by trying to respond without knowing the answer.
SP: Don't be intimidated by people. We're all just people, you know? Yes, the client's in the room, they might seem scary because they work for a really big brand and it is a really big budget. But don't be intimated by them, they're just people. I think when you get past that, and you can have a normal conversations with people, they're just as relieved to have a normal conversation with you. I genuinely believe that a client in this day and age who still enjoys making me feel uncomfortable is not who I'm supposed to be working for.
CS: Defending your decisions is a big part of confidence. As long as you can explain to me why you made that decision, and there's consideration, and thought, and logic in it, even if I don't agree, you can at least defend why you got there.
JR: I've created a "do-over" policy at our company and I think it's probably best illustrated by asking for raises, which I find that women tend to be not as great at. I've had a couple instances where people will ask for a raise because they got a new apartment, and it's more expensive, or they want a promotion because their friend got a promotion. I'll literally say to them, "You know, here's the thing. There is a right way to have this kind of conversation. I want you to go back and think about it, and let's talk about your value, and let's talk about the work you've done, let's talk about all the things that you can do. Put this meeting on the books with me again in a couple of days, and let's redo it, and let's start all over." And they come back in, and they have the conversation, and they can get the result they want.
I've also walked into meetings and I can tell they're not ready, they don't know their shit at all. And I'll just say, "You know what? I feel like you guys aren't ready for me in this meeting. I'm going to leave, and why don't you guys work together and you let me know when it's ready?" I think just giving them the permission to make mistakes and come back from it builds confidence.
CA: You can't just check the boxes because you want to get to that next stage. You've got to wait, you got to feel like you've done all of your research, you've got to feel confident, you have to know what you're talking about. You can't just skip the step because you want the title or you want the money.
AS: People on the outside are sometimes a good judge of that. So, if I look around at my creative team or my production team and they are confident with somebody that I'm managing, or if the client is so confident that they can call someone on my team with pretty specific questions that are a little bit above their pay grade, but they still have the confidence to be able to answer, that's when I know they're ready.
EM: Are you feeling like it's a different space for women in experiential than it was five, 10 years ago? Are there more opportunities and more upward mobility, or are there still challenges?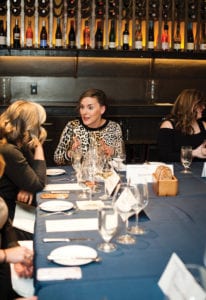 CA: When I first started working, all of my managers were females, and they were all total badasses. There were two male bosses over them and those male bosses could not function without them. So, the guys always needed the girls, and the girls needed the guys, and it was always this good balance. I've never gone into events thinking that, as a woman, I couldn't do what anybody else could do, or that I needed a man, or I struggled because I worked under a man. They were always very respectful. But I know that my experience is not the norm for a lot of people.
DG: Five years ago, or even when I started 12 years ago, there was always that "boy's club" that existed, that I competed with. I used to feel like I'm not going to be able to win some business because they go out for cigars and they have drinks together. And maybe that was the reason, or maybe it was because he was better than me. But now I feel like if a guy is presenting and I'm presenting, they're looking at what my services and my capabilities are. They're not looking at me as a female, and my competitor as a male.
WH: Our company has a lot of women who are in charge so I believe it does come from the top down. But there are still those moments when I'm working an event and someone will say something a little bit sexist where I'm like, "Whoa, I just went back 30 years." But I think it's good in a way that they are sort of jarring, versus the norm. I don't feel that happens in my day-to-day. It's more like, "I can't believe they just said that." The men on my team and my company definitely support me when I'm pushing back on an experience like that.
AM: I'm the only Midwestern person in the room here, and I truly believe the culture in the Midwest, as opposed to the East Coast, is different for women. Many women that I have worked with over the years, who have moved up in their careers, ultimately opted out at a certain level, because they made the choice between a family and a career. And so it seems to be a lot more male-heavy in the Midwest.
On the flip side, choosing to move forward with my career and what I want to do, I have had a lot of great support from the males in the agencies I've worked for. It's almost like they're interested in having a woman's perspective, because there are fewer women at my level. I don't think there has been a lot of discrimination that I've had to face, it's been more of me proving what I can do and making a point to accomplish my goals at both work and home.
JR: The opportunity really for us at the table, and for anybody else that we know in this industry, is that it is historically women-led. If you look at traditional agencies, if you look at digital agencies, there's a lot more male-dominant leadership that still needs to change. And I think because events and experiential are being taken more seriously across the overall marketing mix, a lot of women have been very quickly pushed up into very visible positions, which is great.
I think there's a real opportunity for all of us to show the rest of the marketing industry what it looks like when women lead companies, and departments, and find balance, and make teams, and give confidence. I think it's a really, really big chance for this industry to lead the conversation and say we've been women-driven for a really long time, and this is how it's being very fruitful.
WH: And it's just such a good time in general. Last week was Equal Pay Day. You have Time's Up, the Women's March, #MeToo. It's so relevant right now, diversity and inclusion in general. I think we're going to look back on this time in 20 years and realize we were in the middle of a massive shift.
SP: Hopefully the nice thing for people who are coming up in the industry is that there are so many more of us now who are doing this with kids. With other things going on in our lives. Thankfully, it's more common and acceptable now to say, "Actually, I feel fine about going and having kids for a year and coming back."
AM: I think that male perception is changing a lot, too. I have men on my team that are now in their early 30s, they're having kids, and they're coming to me interested in figuring out a balance. They're getting more involved in their kids' lives and I think it's great and fantastic for all families. I would only want to encourage that behavior within their environment as well, because it creates better quality event executions as well as work-life balance, happier employees, and in the long run, more dedicated employees.
Photo courtesy: Kahki Bedford Photography
This story appeared in the December 2018 issue