It's not a photo. It's not a GIF. It's a Boomerang.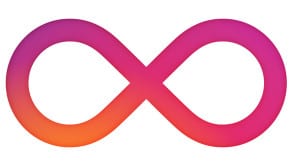 From GIFs to Dubsmash, today's social media feeds are chock full of motion. Static photos have been ditched in favor of more engaging media—and brands have been catching on. In hopes of capitalizing on that trend, Instagram released Boomerang, an application that turns a burst of five photos into a back-and-forth video loop that resembles a GIF. The tagline: "Turn everyday moments into something fun and unexpected."
Boomerang is not a social network, but a tool available on iOS and Android that can be used across a variety of social platforms. The app doesn't even require users to have an Instagram account. Rather, it saves users' videos right to their phone's camera roll, to be used wherever and whenever the creator pleases.
To encourage the capture of in-the-moment action, Boomerang does not include editing features, which is good news for busy event marketers who won't have to navigate a learning curve in order to use the app. What's more, the minimal effort required to utilize the app, and the amusing nature of its stop motion-like videos, make Boomerang inherently shareable.
Whether brands aim to capture fun, behind-the-scenes moments, emphasize product features or simply revitalize their social feeds, Boomerang offers a number of potential marketing benefits. And plenty of brands have already begun reaping them.
Just a few days after the app debuted, Purina posted a Boomerang of Lenny, the office dog, dancing on two feet. It wasn't long before others got in on the action. Media website The Verge highlighted the detachment feature on Microsoft's Surface Book. Plated showcased a woman flipping vegetables in a skillet to promote its dinner delivery service. Coca-Cola captured a bottle of Coke being poured into a cup. Even First Lady Michelle Obama popped up in a Boomerang with Cosmopolitan's editor to promote girls' education. And the list goes on.
The key to leveraging Boomerang for brands, it seems, is keeping the message simple. From a Boomerang of Elle France touting its upcoming issue by displaying a quick flip through its pages, to a robust weight lifter showing off his guns at Gold's Gym, brands are using Boomerang to share content that is fun, on-brand and easy to grasp. Boom.
*This article was originally published in 2016 and is updated periodically
See also:
• Why Choosy Brands are Choosing GIFs
• Millennial Marketing: McDonald's Makes Dreams Come True With an Adult Playscape at ComplexCon
• Six Tips for Making Event Content More Instagrammable
This story appeared in the April 2016 issue