Our Curated List of Not-So-Tourist Attractions for the Idea-Seeking Event Marketer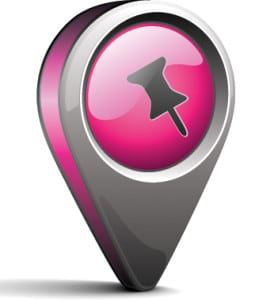 Traveling on business? Have a half-day to yourself? In this series, we explore popular event destinations and mine our sources for lesser-known sites of inspiration. From bartenders' bars to, as you'll see below, an eagle's flight, consider it a dose of professional development for the full-time experience builder.
Our next stop? Ahhhh, sunny Palm Springs. It's a retro "Mad Men"-era oasis, LGBTQ friendly, with endless spas and resorts and plenty of personality for the spunky event industry. And with its enticing temps, we thought it the perfect city to highlight as much of the country endures the deep throes of winter—and as event marketers start making plans for Coachella. So, grab your shades, shorts and favorite tiki mug. We're headed to the desert.
---
Palm Springs Aerial Tramway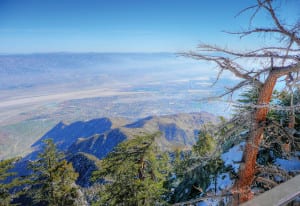 Location: 1 Tram Way
Oh, we know. This is hardly a "lesser known" attraction, however, how often are you able to ascend 8,500 feet in a rotating tram car from the desert into the mountain wilderness? As one writer described the Palm Springs Aerial Tramway, it's like taking an "eagle's route." Once you arrive, the temperature drops, there are two restaurants, observation decks, a natural history museum, two documentary theaters and more than 50 miles of hiking trails.
Experiential nods: wellness, networking experiences
More info: pstramway.com
---
Bootlegger Tiki Bar
Location: 1101 N. Palm Canyon Drive
Grab a colleague or two (it's a tiny spot) and hit this highly rated bar "where bartenders like to drink," located in the rear of Ernest Coffee Co. (which itself transforms into a wine bar by night). The plot was once occupied by the original Don the Beachcomber restaurant, owned by Ernest Raymond Beaumont Gantt, known as the founding father of tiki restaurants and bars. Allegedly, tunnel systems underneath the property were used by gamblers and the likes of Al Capone. This dark, moody space with grass mat ceilings and textured walls, we say, is worth a taste.
Experiential nods: food and beverage, ambience
More info: bootleggertiki.com
---
Revivals Consignment
Location: 661 South Palm Canyon Drive
Palm Springs is known for its shopping, and with its array of mid-century modern furniture, vintage clothing, jewelry and paintings, this is a must stop to stock up on costume, décor or to boost your event wardrobe. There are several Revivals stores, and all are mostly run by volunteers. Best of all, proceeds benefit the Desert AIDS Project, which provides medical and support services to people living with HIV/AIDS in the community.
Experiential nods: set design, costume design
More info: revivalsstores.com
---
Elvis's Honeymoon Suite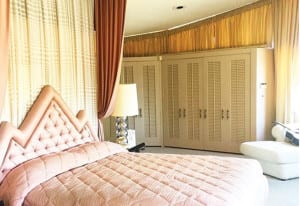 Location: 1350 Ladera Circle
If you've never made it to Graceland, then you might consider the Alexander Estate, a mid-century modern marvel where Elvis and Priscilla Presley honeymooned and spent the latter part of a year from 1966-67. Here's the catch: it's for sale, for $9.9 million. So, you better check it out fast. The estate has been carefully preserved, and offers tours (with an appropriate cast of characters) and a throwback experience for $30 per person. Unlike Graceland, visitors are reportedly allowed to touch "everything."
Experiential nods: nostalgia marketing, design
More info: elvishoneymoon.com
---
Ruddy's General Store Museum
Location: 221 S. Palm Canyon Drive
Go from the '60s to the '30s and '40s, with a visit to Ruddy's General Store Museum, a time capsule of general store merchandise ranging from groceries to tobacco to stockings to soaps—more than 6,000 unused items, 95 percent of them filled with their original contents. The museum was established by Jim Ruddy in 1983, and then donated to Palm Springs in 2003. The price of admission is authentic as well: 95 cents. Don't forget your camera.
Experiential nods: staging, vintage
More info: palmsprings.com/points/heritage/ruddy.html
See also:
This story appeared in the March 2017 issue