It was 62 and sunny in Las Vegas on Monday, not too shabby for the hundreds of EventTech attendees who flew in from all over the country to kick off the industry's biggest—and only—marketing technology conference. And we didn't just kick it off with bagels and coffee.
In the wee hours of the morning, more than 20 hearty attendees grabbed an early morning shuttle to the Mojave Desert for the annual EventTech Hike & Hang on the famous McCullough Hills Trail, a picturesque three-mile hike in the Sloan Canyon National Conservation Area. Everyone made it back alive and in good spirits, newly bonded with their fellow hikers—and their shared sore muscles.
EventTech's official content program kicked off at 2:45 with two workshops. In one room: the ultimate AR + VR master class, where for two hours four of the industry's top "reality" gurus got attendees up to speed on what the latest technologies look like, how to use them and how best to leverage them at events.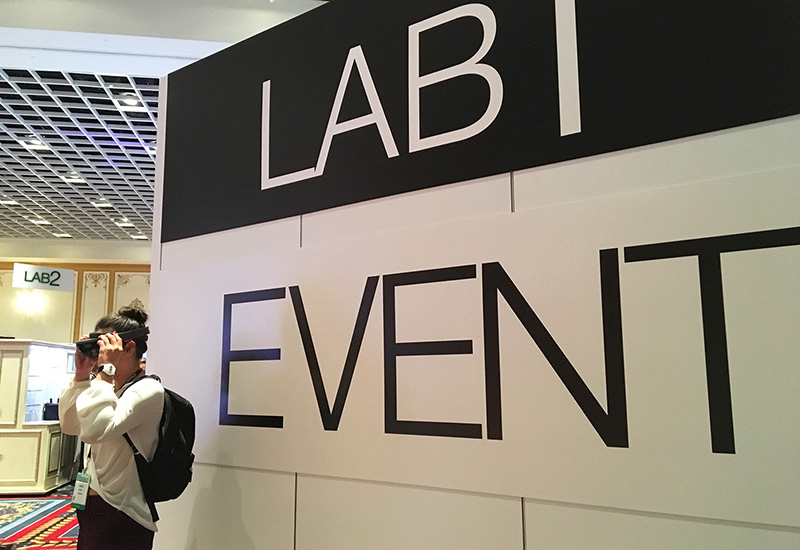 Jeff Nicholas, vp, creative director and director of VR Creative + Production at Live Nation Network talked about the value of breaking the rules "because there aren't any," and urged attendees to take cues from film and games and apply them to the VR medium. He also warned attendees to not get too complicated. "If you think about the general population, most people have maybe had one VR experience, or maybe they haven't had any, and this may be their first. You can't make it too complicated because you will lose them," he said.
One more important tip for those trying out VR and AR: story is important. "You just can't take people to the top of a mountain and say, look, you're here. We're past that," says Nicholas.
In the other workshop, attendees got up to speed on the world's fastest growing sports platform with a two-hour crash course on esports. Led by experts Joe English, executive director, GG Esports Expo, and Matt Chelap, vp at Octagon, attendees learned what's driving the explosive growth of the industry, what it takes to activate like a pro and what event marketers need to know to harness to power of the "NFL of the future."
English kicked it off with some interesting stats to help marketers get a sense of what millions of gamers are craving at a live experience. Just a taste: Forty-one percent would like brands to demo new games and apps; 30 percent would like brands to help meet their favorite teams; 32 percent would like brands to provide access to esports athletes and 60 percent are willing to travel to see their favorite games, tournaments and players.
"Competitive video gaming appeals to both male and female players of a wide range of ages all across the globe," English said. "This huge following translates to a large fanbase for sports."
Chelap said the best way to tap into that fanbase is to ask yourself how you can improve the sport, the league or the fan experience. "You need to ask yourself what can we bring to the table to make those things better. If you figure that out, [esports fans] will love you forever," he said.
Once the workshops wrapped up, EventTech got underway in "proper" fashion (and by proper we mean, with a drink in hand) with the opening reception. Attendees grabbed drinks, noshed on sliders and tasty salads and got their first glimpse of the cutting-edge event technologies on display across EventTech's sprawling campus-turned-technology-playground. Event Marketer's Jeff Fortmann took attendees on a "silent disco"-style tour of the show's technologies, first with a guided tour of apps, streaming, wearable and engagement products, then a tour of interactive tools, photo, video and social sharing tools.
If you haven't already, check out our Instagram and Twitter feeds for all the action from the show. And be sure to come back here again tomorrow for our update of day two at EventTech.
Viva Las Vegas!
See also:
• Live From EventTech 2017: What You Missed on Day Two
• Live From EventTech 2017: What You Missed on Day Three
• Winners Announced: The 2017 Experience Design & Technology Awards