IF EM STARTED ITS OWN BRAND, HERE'S WHO WE'D HIRE
If you've ever daydreamed about cherry picking some of the sharpest people in the industry and putting them all together on one team—you're thinking like a true event marketer…
For the second year in a row, our editors put on their collective thinking caps and asked themselves, "Who we would want to be on our team if we were assembling the best and brightest b-to-b marketers in the event industry?" And here it is, an impressive roster of seasoned professionals from a variety of fields.
Each one of our 2017 Dream Team members embodies the strategic thinking, tactical skills, technical know-how and creative spark necessary to succeed in the competitive world of b-to-b events today. They organize conferences, produce trade show exhibits and handle global tours. They educate, inspire and energize their employees, customers and partners. They're collaborators, storytellers, content producers, communicators and creative thinkers, all with an eye toward how they contribute to their companies' bottom lines. They humbly share the credit for a successful event with their teams and aren't too big to carry out the trash at the end of the day.
Every one of them freely offered up valuable insights into the challenges and rewards of being a b-to-b event marketer, how b-to-b events and attendees are changing, ways they keep their teams motivated and where they find inspiration. They shared their proudest career moments and their pathways to success. We believe they set the standard for quality, innovative, creative work in b-to-b event marketing. We hope you find their words as enlightening as we do.
Congratulations to this year's stellar B-to-B Dream Team, once again brought to you in conjunction with FreemanXP—and thank you, one and all. We're proud to know you.
—Sandra O'Loughlin
#B2BDreamTeam
Team Captain: Helen Stoddard | Twitter
Dream Team Title:
SVP-Experiential Marketing
Current Position:
Head of Global Events, Twitter
Why We Want Her:
Stoddard's insights into the changing role of b-to-b events, especially as they become more b-to-c centric, put her at the forefront of the industry. At CES, she transformed the traditional concept of trade show meeting space into highly contextual and immersive off-the-show-floor experiences that highlighted Twitter's role in everyday life, and generated sales, too.
Heading events for a global company like Twitter can be, as Helen Stoddard admits, a Herculean task. "It's sort of the biggest puzzle that anyone could possibly do," she says. "But when it all comes together, there is such amazing satisfaction, and everyone that participates has this wonderful feeling and experience that they take with them. That's what I love—taking those really big ideas and making them happen."
At Twitter, Stoddard works with internal cross-functional teams, vendor partners and project managers to put those puzzle pieces together in brand activations at industry gatherings such as CES, Cannes Lions and other conferences. She also oversees hospitality, product launches and internal events for sales and other groups.
"Those are really important moments where we can take the feeling, the dynamic nature and all the fun brand elements of Twitter and bring that into an experiential form," she says.
Stoddard began her career working with top names in entertainment, first as office manager for Bette Midler's nonprofit New York Restoration Project. "It was such a small organization that I got to—and had to—do everything as we developed various events, receptions and programs," she says.
From there, she went on to "The Late Show with David Letterman," where she worked with the star on campaigns to market the show. Next, as event manager for Toys 'R' Us in Times Square, she handled launches for entertainment properties, video games, home video and toys, selling the first Xbox with Bill Gates and the first Wii platform, events for the "Harry Potter" and "Star Wars" franchises and more. From there, she consulted with brands in entertainment, art and luxury until landing at Nickelodeon as vice president of event marketing, which tied her experience in the kids' and family space at Toys 'R' Us, her TV experience and event marketing expertise all together. Then she moved on to Twitter, where she harnesses all that experience with the power of the platform that she had already been using in her event work.
---
"Technology influences how attendees are participating and engaging in the event. Attendees are more connected than they ever have been before. You're fighting for everyone's attention, to get them to look up from their devices. So now you have to be more dynamic in what you're producing. And you have to make sure that things are more shareable and engaging."
---
From it all, Stoddard considers this year's activation at CES a career highlight. The 18,000-square-foot space, dubbed "Twitter Commons," leveraged the brand's new brand look and feel into an environment that clearly defined what Twitter stands for—a news-focused editorial platform that illustrates what's happening around the world. The exhibit included meeting rooms and product demos in a space built from scratch that accommodated more than 200 client meetings throughout the week, and a coffee shop and lounge that served as a respite from the hubbub of the trade show floor.
But what really took it over the top was a full working studio, built in conjunction with The Verge, which created 90-minute VergeCast broadcasts on Twitter and resulted in 2.5 million views. And then there was CES After Dark, the Twitter party that featured rap musician Rick Ross and had people lining up to get in. "It felt like Twitter had come to life, and it felt like Twitter had come to life in Las Vegas, which is already a surreal experience," Stoddard says, readily acknowledging the contributions of all involved.
Telling Twitter's story at CES aligns very much with the direction in which Stoddard sees b-to-b events headed, which is more targeted and data-driven in their audiences. "It used to be that you sent word out, hoped people came and that they were the right people," she says. Now, data points and information enable better decision-making and help b-to-b marketers reach targeted audiences with relevant messages as opposed to delivering them to everyone.
Paralleling that change is the increased role of technology in b-to-b events. "Technology influences how attendees are participating and engaging in the event. Attendees are more connected than they ever have been before. You're fighting for everyone's attention, to get them to look up from their devices. So now you have to be more dynamic in what you're producing. And you have to make sure that things are more shareable and engaging," she says.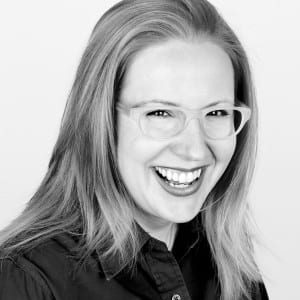 Pulling that off requires b-to-b event marketers to be detail-oriented and able to execute flawlessly, she says. "Part of that is being a really strong communicator, and that is above you, below you and side-to-side," she says, along with being patient, calm and filled with a desire to never stop learning, to never stop pushing to improve programs, especially with those that happen year-over-year with audiences you talk to again and again.
And that's where the storytelling comes in. "If you don't have a great message or a great story to communicate, there's not a successful call to action," Stoddard says. "If you're not engaging and getting them to participate in your story, things don't move forward. Without a good story, they're just going to come in, eat your food and drink your drinks, and they're never going to think of you again. But if you can get them to participate in that story with a strong call to action, they'll never forget."
Telling those stories is no easy task. For inspiration, Stoddard turns to, no surprise here, Twitter, with its wealth of active dialogue and conversation. A must-look is Merriam-Webster's Twitter feed for its editorial point of view and "Word of the Day" feature. She also visits art and design websites ("Domino has a great platform," she says) and ebth.com, an online estate sale site, and keeps up with news in the arts and theater. Architecture blogs and her friend, architecture writer Sam Lubell, also provide inspiration.
Stoddard's storytelling ability as it played out at CES is inspiration for any event marketer and has earned her the top spot on Event Marketer's 2017 B-to-B Dream Team, a group of seasoned event professionals whose stories and insights we believe you will also find inspiring. And so, without further ado, we introduce you to the best in the business when it comes to b-to-b experiences.
Michael Trovalli | Sage
Dream Team Title: 
VP-Experiential Marketing
Current Position: 
VP-Experiential Marketing, Sage
Why We Want Him: 
For Trovalli's ability to transform budget-busting mega events into smaller, bespoke experiences for attendees that boost event ROI. He did it at SAP and he's doing it again now at Sage.
Mike Trovalli had only been on the job at Sage, a U.K.-based cloud financial and accounting service for small- to medium-sized businesses, a little more than a month when Sage Summit 2016, the company's annual event, took place. Afterwards, a good, hard look at the numbers and some serious customer research convinced him something had to change. So, Trovalli is transforming Sage's event portfolio from that one mega event into 10 smaller ones around the world, basically taking the event to the small businesses that often can't afford to fly to the U.S. for a three-day conference. So far the event is already on track to reach four times as many people as it did with the single event.
Transformation is a concept that Trovalli is comfortable with, having previously worked his magic at SAP, where he reformatted large events in China and Europe into smaller events aimed at a more select customer base, once again delivering a higher return on investment. Besides the event portfolio, Trovalli also focused on the experience itself, allocating meeting space, questioning which employees should attend and balancing revenue generating events with those that positioned SAP as a thought leader. He makes decisions like these based on solid data, measuring Net Promoter and customer satisfactions scores, product awareness revenue, behavior analysis and more, relying on systems, tools and advanced analytics.
Trovalli began his career at Creative Communications Group in Dallas, then at Image Matrix and Corporate Magic, where he handled huge IBM recognition events. He started a company that was acquired by Carabiner, which was then acquired by Jack Morton, where Trovalli handled Olympics and Ryder Cup events. After starting a second company, SAP called, then Sage, where he is responsible for the entire global event portfolio, including the 10 Sage Summits and the Sage Summit Tour, recognition events and sponsorship activations at the Invictus Games, which will take place in September in Canada. He also runs Sage Sessions, a series of one-day events around the world that kick off with a keynote address followed by content-specific deep dives tailored for each specific market. Then there's the third-party events and trade shows, which Trovalli also is reconsidering, based on ROI. "We're not spending money stupidly, we're spending it strategically," he says.
Trovalli foresees more customization and tailoring to meet attendees' time constraints, especially in the small- to medium-sized businesses that comprise Sage's target audience. He considers knowing your audience key to building a successful event strategy. But just as important, building a team to be able to execute on that. "No one individual should get credit for any event," he says. "It is a team that makes an event happen." And with insights like that, we're proud to have him on our B-to-B Dream team.
Kelley Walton | Under Armour
Dream Team Title: 
Chief Strategist-Event Marketing
Current Position:
Senior Director-Global Events and Athlete Tours, Under Armour
Why We Want Her: 
For seamlessly integrating a b-to-b strategy into an annual high-profile b-to-c activation. The slam-dunk strategy resulted in positive feedback, key business discussions and serves as an example of what can happen when the lines between b-to-b and b-to-c are blurred.
Walton grooves on being able to utilize events such as Stephen Curry's annual Asian market tour to drive ROI. That tour, which typically centers on consumer-facing events for thousands of people, is key to Under Armour's business in China. Last year Walton broadened the strategy to include key Chinese business partners in VIP meet-and-greets and photo ops with Curry and Under Armour ceo Kevin Plank and the chance to watch the athlete compete in a three-point contest, experiences that typically comprise the b-to-c piece of the tour.
"Our business partners are consumers, too, and they get excited seeing Stephen Curry and the reaction of the consumers," Walton says. "There is no better way to tell your partners how big and how impactful your brand is than to let them see firsthand thousands of consumers in a frenzy over your brand and endorsers."
As leader of the team responsible for global events at Under Armour, Walton handles 400 b-to-c, b-to-b and signature hospitality events, with a particular focus on event strategy and operations. The brand is one of the biggest exhibitors at CES, where this year Plank delivered the keynote address, and also exhibits at Outdoor Retailer and other trade shows. The company leverages its hometown base to host key business partners during the city's annual Preakness Stakes, a celebration of all things Baltimore.
With an MBA in sports management, Walton initially worked on the agent side, then moved on to Coca-Cola, ESPN and Heineken in generalist marketing roles. Although events and experiential were always an important part of her role, she honed those skills at Moët Hennessey and continues that focus at Under Armour.
Walton sees the attendee experience increasing in importance on the b-to-b side. "There has to be something that attendees get from the event that they can't get from a video conference or a web-based seminar, like the opportunity to interact with Stephen Curry or have one-on-one time with Kevin Plank," she says.
Also important: incorporating experiences that attendees will want to share on Twitter and LinkedIn, which Walton leverages at Under Armour events. "Housing all of our events under one function, which is something I've worked on since I've been here, allows us to be more seamless between b-to-b and b-to-c, and so the storytelling and content is easier to share between both audiences," she says.
For inspiration, Walton works regularly with a leadership coach and meets frequently with her "kitchen cabinet," a group of peers from various fields that serves as a sounding board for challenges and new ideas. But we're betting they learn as much from her as she does from them.
Jane Culcheth-Beard | HP
Dream Team Title: 
VP-Partnerships
Current Position: 
Head of Tier 1 Events, HP
Why We Want Her: 
Beard has mastered the art of partnering with internal colleagues, agencies and sponsors, alliances that she says are really, really important to the DNA of her events team. With a big company shake-up under her belt, we know she's pretty expert at the art of internal team building, too.
As head of tier 1 events at HP Inc., the new entity formed after the tech giant split in 2015 and which handles HP's printer, PC and 3D printing business, Culcheth-Beard has spent the last 16 months building a new team for a company that had been around for 75 years. "It's a great place to be, and we're responsible for HP's most strategically important events," she says.
That would include 25 to 30 events a year, everything from high-end, high-touch executive gatherings for a small number of ceos meeting with HP's executive team, right up to its proprietary global partner conference, which brings together 12,000 to 15,000 of the company's partners, as well as third party events such as Mobile World Congress in Barcelona.
Partnering is an essential part of her team's strategy, a skill that paid off last year when Culcheth-Beard pulled off HP's first global partner conference as a new company. "It brought a lot of opportunity but a lot of responsibility as well," Culcheth-Beard explains. "We really wanted to come out as a fresh company and emotionally connect with our attendees. And to be brave!"
While balancing other duties, Culcheth-Beard and her team planned the conference for six months, infusing the event with a pop-up gaming zone and a pop-up planetarium, along with a personal approach that made every attendee feel welcome and a general session that set the tone for HP Inc. as a new company. She credits teamwork for its success.
Culcheth-Beard motivates her team by giving them permission to fail when they try new things, by expanding their skill set and fostering open communication. New challenges, she says, are key to building a successful career in the b-to-b event world. "Say yes more than you say no, and get a broad range of experience. Ask questions as much as possible and don't be afraid to ask others for advice," she says.
Culcheth-Beard draws on her experience in theater production and stage management, and living near London, finds inspiration in the theater and visiting exhibitions, which will come in handy as, in her view, b-to-b events more and more assume the traits of consumer events and offer more of an attendee-driven experience.
Culcheth-Beard's additional predictions: The continued blending of the physical with the digital, especially in before-, during and post-event engagements. B-to-b events also will offer more in terms of thought leadership in areas outside of business, leaning on social activations and non-profit projects for inspiration, relying, as always, on partnerships and teamwork. Plenty of reasons why we're proud to have her on our team.
Devin Cleary | PTC
Dream Team Title: 
VP-Strategy
Current Position: 
Director, Corporate Events, PTC
Why We Want Him:
Four months after joining PTC, Cleary pulled off a record-setting corporate event energized with immersive demos, thought leadership and personalized learning experiences. We like his can-do attitude: "Give me three years and this will be on the level of OpenWorld or Dreamforce."
Cleary was driving home from his job running events at HubSpot when he got the call from the cmo of PTC. "We want you to change things up, transform us and help PTC become a household name within the organization, the industry and the event space," he said.  It was an opportunity too good to pass up.
PTC is a large-scale, billion-dollar tech company that is a leader in IoT software and platforms. Cleary serves as ambassador for all its global events and programs, which includes LiveWorx, its annual corporate event, the PTC Forum user conference and regional events in major markets around the world. His team executes on all fronts, from sponsorships and marketing to what Cleary calls "right moment" experiences that lend a positive feel to the events, such as content, speakers and talent. His playbook? An event "Bible" Cleary devised called the MSPOT, which stands for Mission Strategy Playbook Omissions and Targets, a one-page summary of what the event stands for and its goals.
Cleary cut his teeth in special events, training under Brian Rafanelli, the organizer of White House Christmas parties, Chelsea Clinton's wedding and other high-profile occasions. He moved on to Event Management, a Connecticut trade show producer, then onto the Red Cross, where he reinvented curricula, developed the Red, White and You fundraising ball and a women's-only event. At HubSpot, in 2015 and 2016, he handled Inbound, a 20,000-person marketing conference out of Boston, until he landed at PTC.
Along the way he learned humility and how to give credit where credit is due. In the competitive world of trade shows, he acquired drive and a healthy dose of self-confidence. At the Red Cross, he learned how to stretch a dollar. He says success in b-to-b events requires patience, and recommends finding, early on, a strong mentor.
He recently introduced an internship program to expose younger people to the reality of events. "The first five years of my career, I could design a great floral arrangement, then two days later I'd be on my hands and knees picking up M&M's from beneath a table," he says.
It all adds up to a strategy bound to set PTC's LiveWorx apart. "We welcome our competitors to come on stage and share time with us. If this is to be a true thought leadership conference, you can't filter out people you're afraid of. You have to create a true ecosystem for people to shop around and have dialogues with everyone who participates," he says.
And Cleary is just the man to do that.
Victoria Lieffring | Kohler
Dream Team Title: 
Executive Creative Director
Current Position: 
Associate Creative Director-Visual Display, Kohler
Why We Want Her: 
Lieffring tempers her willingness to try new things with a dose of business savvy and will ditch new ideas if they don't work to that end. But mostly, they do. Her bold redesign of Kohler's booth won an excellence award at Decorex in South Africa, then wowed attendees at KBIS 2017.
Lieffring brings creativity and the courage to switch things up to her design table at Kohler, along with an understanding for a business purpose behind her vision. "If a design doesn't make sense for business, I'm not going to push it just because it's pretty," she says. "I'll look at a different option."
Kohler's exhibits at KBIS and other global trade shows have always been grand, but Lieffring feels the budget wasn't always spent on the right details. So, she set out last year to change all that, replacing what she calls "a mismatch of mini displays that didn't showcase the product very well" with a more minimalist approach. Instead of lining up products on a laminate plinth, the new 16,800-square-foot booth features products in lifestyle areas. "It felt like you walked into a store or a showroom versus a trade show booth," she says. "The biggest struggle was moving through all the approval steps, but eventually people started to embrace it."
With a bachelor of fine arts degree in interior architecture and design from the Milwaukee Institute of Art and Design, Lieffring launched her career designing theme parks, zoos and museums before joining Kohler, where she has spent the past 10 years. She began as a trade show designer, then became senior art director and now the creative director, where she oversees set and showroom designs as well as designs for 20 to 30 trade shows and other events a year. She's also in on the creative and strategic planning for global trade shows, product launches and overall concepts and idea development.
Lieffring sees trade show exhibits becoming more personal with an emphasis on building trust with a brand. "It's not about sales, it's about making friendships and having people come in and offering them a cup of coffee or a snack and developing a relationship with them," she says. "You want them to leave with a memory of your space and the amazing time they spent there."
Designing curated spaces that make an emotional impact is no easy feat. Lieffring heads a team of two designers that she motivates by encouraging flexibility and researching the wide world of culture beyond Kohler. They travel to trade shows and fashion shows looking for the latest trends in materials, finishes, color palettes and more all in the spirit of discovery. "If I have a weird idea, I'm going to try it and see what happens," she says. "It could be amazing, and so far, nothing has extremely failed."
And that's the way Kohler likes it. "They want us to go outside the box, do something completely different and try new things," she says.
Mission accomplished.
Garett Carr | Ford
Dream Team Title: 
Executive Director of Customer Engagement
Current Position: 
Global Auto Show and Events Manager, Ford
Why We Want Him:
For his ability to engage consumers in the highly competitive auto show arena and his deep experience (we're talking 23 years, people) in all realms of auto industry marketing.
Auto shows are a high-stakes business. Each year, millions of people in the U.S. alone trundle through the electrifying displays and sales pitches, half of them in the market to buy a car within the next 12 months. Every manufacturer out there is competing for their attention—and purchasing power. As manager of global auto shows and events, it's Garett Carr's job to make sure they spend as much time as possible with Ford. Because, after all, you and I and Carr all know that in today's world, those one-on-one marketing experiences can make a big difference in a buying decision.
Carr says that Ford aims to have the most customer engaging stands at all shows, including driving simulators, robots, activation tables and kids activities, on top of all the greatest new products from Ford, of course. At this year's North American International Auto Show in Detroit, the brand deployed augmented reality to peel back the layers of the Ford GT, EcoSport and F-150 and reveal the high-tech features under the hood. "We try to engage the consumer as much as we can, and make them feel like Ford is the brand that they should be associated with," he says.
In a sense, after stints in digital marketing, product marketing, integrated marketing and jobs with Ford in England, Thailand, Japan and Canada as well as the U.S., Carr has come full circle. In 1998 he dove headfirst into the auto show business as marketing communications manager for small and medium cars in Europe, which landed him at the Geneva auto show and the pan-European launch of the Focus, the moment in his career of which he is most proud. "It was basically a re-launching of the Ford brand in Europe," he says. "It took a lot of coordination of messaging and creative to get to a comprehensive strategy that we could roll out to dealers and consumers. It became the No. 1-selling nameplate in Europe in its first year."
These days, bolstered with an army of creative and technical support in-house and on the agency side from long-time partners Imagination and EWI, Carr spends most of the summer planning before the fall launch of the nine-month auto show season. Two masters degrees, one in marketing and one in market research, come in handy as well.
His advice for fellow marketers, either b-to-b or b-to-c: Experiences can be brand differentiators. "These days, being able to communicate a brand message to a lot of people through a 30-second TV ad, with the exception of live sporting events and Super Bowl, is difficult. One-to-one marketing is becoming more and more important. Those who can figure it out and execute it effectively at low cost are going to be the winners."
And we certainly count Carr in that group.
Charlie Eder | AOL
Dream Team Title:
Senior Director of Innovation
Current Position:
Director-Global Events and Client Experiences, AOL
Why We Want Him: 
Eder broke the mold in the uber-competitive world of the digital NewFronts by literally taking AOL and its brands to the streets of New York City. Pulling off such a massive event required creative thinking, communication and execution, which Eder has in spades.
Charlie Eder never pictured himself as an event marketer. With a graduate degree in campaign management, a career in the West Wing maybe would have made more sense, but fortunately, for our industry, during a stint at a non-profit think tank in Washington, D.C., he fell into events through communications.
Seven years later he found himself on the agency side in Chicago, handling events for clients, including AOL, where long days, massive load-ins, big teams and ever-changing client demands were the order of the day. When AOL pulled him away, he jumped, bringing with him a wealth of insights from the agency side. "Knowing what they're going through and why they're asking a question and just being able to manage that has made my time here a lot more successful," Eder says.
Eder manages a core group of planners and producers who execute on all AOL events, but he also handles client engagement strategy, and is responsible for top-line thinking for tentpole events like the NewFront and other client touchpoints throughout the year for AOL brands such as The Huffington Post, Engadget, Autoblog, Tech Crunch and others now tied to the company by its parent Verizon, which acquired AOL in 2015. Among them, an event with The Huffington Post on inauguration day in Washington, D.C. and virtual reality studio Ryot's presence at South by Southwest. "We do a lot of work to put the brands first, and that is through events in many ways," he says.
Which is exactly what happened at last year's NewFronts when AOL literally took its brands to the streets of New York City's South Street Seaport in a "choose your own adventure" tactic that introduced media buyers to its digital offerings in an authentic way with virtual reality experiences from Autoblog, drone flying with Engadget and more. "I think clients externally expect that 'wow,'" Eder says. "They want an experience."
That kind of insight comes from knowing the industry, a necessary ingredient for success as an event marketer, Eder says. "Ask questions, talk to as many people as possible, and put yourself in the mindset of the person who is attending the event."
Eder constantly reminds himself, "You got this," a lesson he learned by surviving as an infant three heart surgeries at Lurie Children's Hospital in Chicago. A highlight of his career, he says, was producing an event at the Chicago Theater for the hospital that means so much to him. "Nothing that's going to be thrown at me professionally is going to kill me. Don't stress over it. At the end of the day we're just producing an event." And knowing Eder, it's going to be one heck of an event at that.
Jennifer Heaton | Adobe
Dream Team Title: 
Senior Director-Events
Current Position: 
Senior Manager, Trade Shows and Events, Adobe
Why We Want Her: 
It's not easy to impress professional designers and photographers, but Heaton earns accolades year after year for infusing Adobe's events with the kind of cutting-edge creativity the brand stands for.
Heaton began her career in the San Francisco arts scene well before the tech industry in Silicon Valley took off, working in the opera and galleries near the Moscone Center, an interest that has endured throughout her career. She eventually moved into tech, handling events for various companies until she landed at Adobe 15 years ago, where she continues to leverage her arts background and creative eye to evaluate new opportunities and venues. "There's always a nuance, something different or new that I want to bring to the table," she says.
Case in point: Adobe Bash, which last year drew 9,000 attendees to San Diego's Embarcadero for a three-hour Adobe-inspired celebration of food, entertainment and creativity. One of the highlights of Adobe MAX, the annual confab for graphic artists, photographers, filmmakers and other right-brained types, Bash incorporated colorful art installations and interactive experiences tied back to the conference itself. A giant aerial sculpture by artist Janet Echelman, a keynoter from earlier that day, hung above the park, and a live art installation of Van Gogh's Starry Night recalled the Lost Masterpieces gallery in the community pavilion. People drew and painted on surfboards and relaxed on couches spread throughout the area.
In addition to managing Adobe Bash and attendee experiences for the company's larger conferences, Heaton handles smaller executive-level gatherings, but her major focus is the company's two strategic events: Adobe Summit, for its digital marketing business, and Adobe MAX, for digital media. She also manages a team of five young event professionals, guiding them through what she calls the "CliffsNotes" version of her 30-plus years experience, a foundation for managing their own programs and events. She encourages the team to speak up and lend their voice to the group. She may not use all of their ideas, but wants to hear them just the same. "I want to be inclusive, supportive and get everyone involved," she says.
Other lessons? Consider your audience. "Think about how they might flow through the experience, or the communications you're sending to them," she says. Heaton also recommends that event marketers add a creative signature to everything they do. "It could be anything from a small 10-by-10 trade show exhibit to an executive dinner, to a community pavilion, to a party for 11,000 people. If you add your unique style to it, people will start to know and appreciate that.
This year's Adobe Bash will take place in a parking lot in Las Vegas, a far cry from San Diego's Marina Park. "It's hard to create experiences for people who travel a lot, who've been to Las Vegas or San Francisco numerous times," Heaton says. "What can you do that is different without getting excessively crazy?" We're betting our Dream Teamer is up to the challenge.
Sean Zielinski | Harley-Davidson
Dream Team Title: 
Senior Director-Communications
Current Position:
Communications Director, Harley-Davidson
Why We Want Him: 
Every company needs a storyteller to build buzz and create advocates, and that's just what Zielinski brings to Harley-Davidson where his communications engine revs up employees, dealers and end consumers about new products and the iconic brand.
Sean Zielinski's career has been about communications in one form or another, a skill he's relied upon since his early days as a television news reporter at a small station in Wisconsin where he was wired to think about storytelling from both a verbal and visual perspective. As director of corporate communications at Harley-Davidson, he manages a team that supports the Global Demand Group, which encompasses all of sales and marketing and includes regional employees and a dealer network that spans 97 countries. He handles the company's annual dealer meetings as well as smaller live and digital events, all with the goal of informing and engaging attendees in the storied Harley-Davidson brand and its strategy.
Harley's annual meeting last year was a historic one, serving as the launch pad for an all-new engine called the Milwaukee Eight, which was only the ninth Big Twin in the company's 114-year history, and one that, with its increased power, new look and sound and improved feel, would redefine the touring experience for its customers. "You might only get to be a part of an event this big once in your career, so it was special and the stakes were high," Zielinski says.
Although the meeting took place in Boston, Zielinski and his team transported the attendees via imagery and video to its highly secretive Milwaukee product development center, a place few people get to see, and brought to the center stage the engineers and designers behind the Milwaukee Eight. In a dramatic reveal, the engine rose up from beneath the stage, showing off Milwaukee Eight's look and sound and demonstrating its all-new feel.
Zielinski sees b-to-b events as an ongoing opportunity to amplify brand engagements across all audiences, and he is considering just how to bring the "behind the curtain" experience to Harley's most loyal customers. "We often talk today about what's internal is external and these events are a good example. We know our most passionate end-customers are interested in what's going on in real time," he says. "We're figuring out the right level of access, through what means, who gets it and how to measure the impact. It's exciting."
Doing that entails knowing your customers, what inspires them, how they learn, what they like and what they don't, a skill that Zielinski sees as critical for a successful career in b-to-b events. "Then, here's the kicker, you must use that knowledge to build purpose and value into every experience you create, from the general session presentation to the way you lay out the expo floor to the food you bring in," he says.
That strategy results in events that make it easy for attendees to learn, understand new products and walk away more excited than ever, whether it's about the thrill of a new Harley engine or another innovation, which is one more reason why we're supercharged to have Zielinski on our team.
This story appeared in the April 2017 issue