Short and Sweet: Welcome to the keynote in the era of the TED talk
Remember keynote speeches with 11,000 people streaming into an auditorium to hear a company ceo expound for two hours on its latest products and growth strategy? Well, keynotes are still a draw for attendees, but nowadays, a lot of that streaming takes place online, reaching people who can't attend the conference in person and those who prefer a smaller setting far from the madding crowds at the convention center.
Auditoriums, along with smaller audiences, are decreasing in size as well. Even the length of the keynote in many cases is shorter. Yes, folks, welcome to the keynote in the era of the TED talk… the incredible shrinking keynote.
It's an age that dawned at SAPPHIRE NOW a few years ago, when the SAP event team cut the size of the keynote theater and removed the back wall, opening it up to the entire show floor. "We used to have keynote theaters with big, elaborate set-ups but, in most cases, the keynote is only an hour or 90 minutes long per day," says Mike Trovalli, vp-events at SAP. "That's roughly three or four hours out of three days, and we were taking up such an enormous amount of space."
The smaller, open theater, which still accommodates 5,000 attendees, allows 12,000 others to view the keynote from seating areas spread across the venue. "It definitely is more casual, because there are food and beverage stations," Trovalli says. "If you are watching the keynote and want to grab a cup of coffee or a muffin, you have the ability to do that."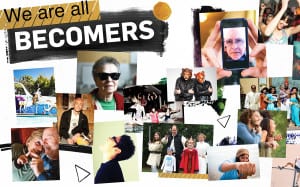 Cisco Live keynote presentations are getting shorter and more TED-like, too. "Instead of one presenter up there giving an hour-long presentation with bazillions of PowerPoints, we are doing 12 or 20 minutes at most. Usually it is 15-minute segments and multiple speakers," says Kathy Doyle, director, global customer conferences, Cisco Live and Cisco Connect, who describes the ceo's keynote as a variety talk-show format. "There will be portions where our ceo is providing a presentation, and then there is a portion where we bring in a customer with a demonstration and some videos. Ten minutes later, it might become a panel discussion with others on stage."
Like SAP, Cisco streams the keynotes live to lounge-style environments throughout the convention center. It also puts additional content on demand 24 hours later, so people can access everything at no cost whenever they want.
Kati Quigley, senior director-partner marketing at Microsoft, who handles the company's Worldwide Partner Conference, found broadcasting last year's keynote around the Orange County Convention Center in Orlando a bit of a battle. "We want people in the room, we want the excitement and that sort of thing, but because the keynote was also in the hall, you could literally walk out and be in a lounge-type area, with coffee and food. Others ordered breakfast and watched in their hotel rooms. They loved it," she says. They must have. Quigley says while 11,000 watched the keynote in person, 60,000 tuned into the live stream.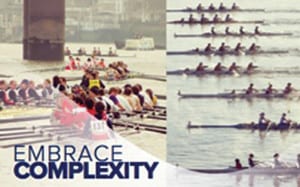 The WPC keynote typically takes place in an arena, but last year, because of its distance, it was held in a section of the convention center built off with tiered stadium seating. "We knew people would miss the arena and didn't want them to think we were cutting back. We put considerable resources into it to make sure it was a good experience, because if they can't see it or hear it, it's not worth it," she says.
When WPC (now Microsoft Inspire) moved to Toronto this year, the keynote returned to an arena setting. "It's funny. Some people still want that excitement," Quigley says.
It's much the same at Oracle OpenWorld where ceo Larry Ellison spoke to a standing-room-only crowd of 15,000 people with digital content displayed on almost 300 feet of screen with a backstage set up like a full TV studio. Oracle Broadband broadcasts all the keynotes from Hall D at Moscone Convention Center.
Shrinking keynote? Paul Salinger, vp-marketing, at Oracle, says it's necessary first to define what a keynote is. "There is some movement toward shrinking keynotes, but the same way we are segmenting audiences and trying to identify audiences and relevant contextual content for them, we are trying to design keynotes that fit into those formats in a different way," he says. "Sometimes they may be shorter, sometimes they may be more collaborative. To define a keynote anymore as simply a place where you watch somebody get on stage and deliver content for an hour is changing quite a lot."
'Nuff said.
 *This article was originally published in 2015 and is updated periodically
See also:
•Four Ways to Make Your Conference Keynote Short and Sweet
•Four Insights on Live Streaming for Events
•Intel's Keynote Comes to Life in its CES 2016 Booth
This story appeared in the December 2015 issue