As event marketers plan for the return of in-person events, they're budgeting for a fresh slate of technologies and tools designed to attract attendees back to events and keep them safe once there.
Shelley Hodgkinson, senior director-event solutions at Walmart, described the "new budget" her team is preparing to build in EM's webinar, Mastering Event Contracts in the Post-COVID Era. "As people start to work through it, they'll look at things differently, and look at things they've never looked at before," she said.
Event companies are looking at their businesses differently, too, establishing new categories of offerings designed to keep them afloat and deliver ideas to solve complex issues for clients. In fact, in a survey of our audience, 96 percent of respondents said their agencies shifted products and services due to the impact of COVID-19.
Among new offerings, 67 percent said they are focused on new virtual event services, 24 percent said they're developing new medical-grade products, four percent said they're specifically exploring on-site tracing technology (more on that in a bit), while the remaining 50 percent said they were exploring "other" new areas such as touchless modifications to on-site technologies and appointment-based experiences. Overall, 35 percent of respondents reported that COVID-focused products and services currently account for 50 to 75 percent of the overall business.
In this roundup, we explore some of those services as well as other tools and tactics designed to bolster hybrid and in-person event programs in the future.
---
More on Event Technology:
---

LIVE VIRTUAL GUIDES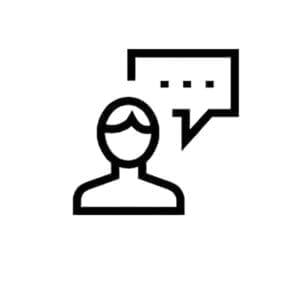 Exploration is a key component of the in-person event experience. Recognizing that the hybrid event model is here to stay, technology-focused event companies like Deeplocal are exploring how to deliver on a "sense of place" for those stuck behind a screen. The team is betting on tactics like its "Three Minutes in Italy" program activated for San Pellegrino several years ago, a stunt where consumers could control a robot staged in Italy, drive it around, and interact on-screen in real time with locals through a translator.
That live-guide component came into play for a program in the Faroe Islands tourism arm's "Remote Tourism" campaign, which allowed travelers with itchy feet to control live people on the ground in various parts of the region by using their phone or computer keypad. From the microsite, users could request the guides turn, walk, run and even jump—"just like a real-life computer game." The tours ran twice daily for 10 days (Sansir, Demark, handled).
RISE OF ROBOTICS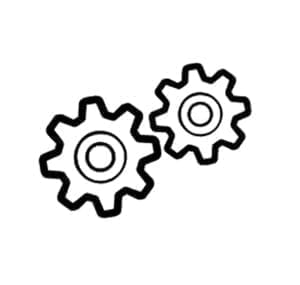 While over the past few years robots have provided moments of futuristic engagement, they may have a more strategic role to play on the show floor moving forward. Take for example the shift expected in food and beverage experiences, and how solutions once considered more spectacle than strategic, like Makr Shakr's robot bartender, will come into play.
High-tech vending machines have been a staple in many experiential activations over the years and while most were a pure social media amplification play—tweet with a hashtag within a geofenced area to receive dispensed goods—their touchless nature could solve a few different pain points on the show floor moving forward. Check out Chowbotics' Sally the Robot, a custom salad bar vending experience with 22 canisters of ingredients.
TOUCHLESS TECHNOLOGY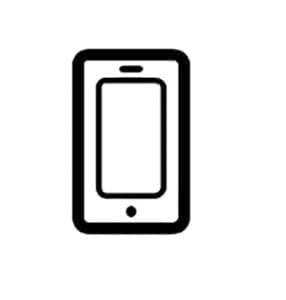 Indeed, event companies are preparing for a future of touchless and remote interfacing. Limelight, a measurement technology provider, has been building out its capabilities in contactless solutions, including ticketing, check-in and product and exhibitor interactions, all managed via QR codes. LG Business Solutions is offering a line of health tech products, including wellness kiosks that offer touchless thermal scanners for temperature readings, motion-activated hand sanitizer dispensers, and slots to hold boxes of gloves or masks.
Facial recognition technology, widely used in airports, is expected to support touchless events. Biometrics company Zenus is one of the players in the space and helped streamline the registration process at an event in 2019 in 2019 for the more than 18,000 attendees with facial recognition-enabled check-in processes. To give you a sense of attendee comfort levels related to privacy, the company reported it enrolled 12,107 faces ahead of time (a 68-percent opt-in rate).
HEAT MAPS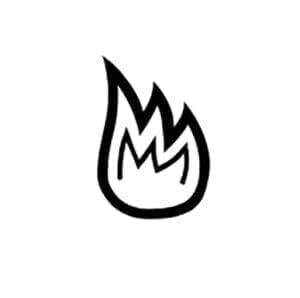 Predictive analysis will play a key role for experiential programs targeting specific markets or locations. Marketing Werks has developed a heat map that pulls data from a variety of trusted sources to help clients, like retail brands, predict store locations and overall geographical areas with the least amount of risk due to COVID-19, and then potentially target them with activations. The map takes into account data on number of cases per 1,000 people in counties where stores are located and uses a color-coding system that takes into account the number of deaths within the last seven days to predict anticipated peaks in cases and establish low-risk zones.
SCHEDULING
To support social distancing guidelines, brands—exhibitors, especially—expect queue lines to be a thing of the past. Companies like QLess are widening their customer reach from retailers and airports to show organizers and convention centers, and offering solutions geared toward remote queuing and notifications via SMS or app to support appointment scheduling.

MERCHANDISING
In addition to shifting into virtual events and building custom digital platform solutions for clients, Sparks opened a shoppable Social Distancing Store online, complete with directional graphics, touchless utility tools, sanitizing stations, sneeze guards and partitions, and other customizable options. The offerings serve a dual purpose in supporting events and helping offices and other businesses maintain key social distancing protocols.
PROXIMITY ALERTS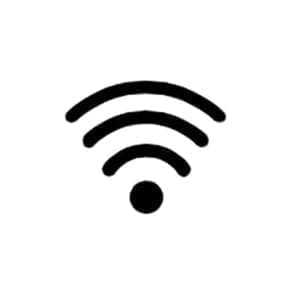 Beacon technology, which has been widely used in experiential for engagement tracking and proximity alerts, is expected to play a role in promoting social distancing and, potentially, contact tracing on-site.
Among players in the space right now is TraceSafe Technologies, which is working with a Toronto rugby league on wristbands equipped with Bluetooth chips for spectators that will alert fans when they're not physically distancing from another wristband or alert them via an anonymous system like a text message if their wristband was in proximity of someone who later notified the stadium they had fallen ill.  Proximity technologies typically involve encryption to keep individual users' identities anonymous, though experts anticipate establishing an opt-in protocol where attendees provide a phone number, for example, that would allow them to be alerted should an exposure occur.
Another company, Proxxi, launched a product called Halo that will notify the wearer by vibrations if it's coming within six feet of another wristband. And experiential agency 2LK has developed an intelligent wayfinding system, NavigatAR, that will help attendees traverse event and trade show floors with spatial computing projection mapping that reads activity and responds in real-time with a projections on the floor to help orientate attendees safely.
HEALTH SCREENING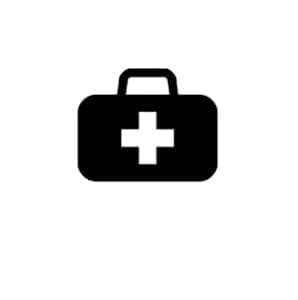 Though asymptomatic spreaders remain an issue in combating the infection rates of COVID-19, one of the first lines of defense for most businesses across the U.S. are temperature scanners, and many event companies have added solutions to incorporate this offering in events. In addition to pivoting to 3D branded environments, fabrication and brand experience company Image 4, for example, has partnered with Orion to build a body temperature scanning kiosk incorporating the Orion Pre-Entry Temperature Reader.
The unit has facial "awareness"—different from facial recognition—responding only when the sensor and software see a facial shape. This addresses privacy concerns and manages "falsing," or detection errors, related to heat sources like lighting or windows.
HIGH-TECH SANITIZATION
While venues are expected to develop robust sanitization plans and guidelines, it will be up to event organizations and their partners to decide whether they want to implement additional coverage.
Among companies exploring new product lines for health safety are InCharged, which pivoted its charging station offerings to offer two types of sanitizing equipment, a Lux electrostatic sprayer that covers 18,000 square feet in under an hour, and the LuxUVC sanitizing lights for cleaning hard-to-reach areas and surfaces.
Stretch Structures, which specializes in stretch tents and inflatable structures, expanded its offerings to include disinfection or sanitation tunnels featuring an "integrated, hydraulic system for atomization of any biocides and viricides."
Highmark TechSystems has added to its inventory a Hand Washing and Disinfection Modulbox that accommodates social distancing traffic flow, ventilation, electricity, lighting and sponsorship signage.
And Performance Marketing Group (PMG) has invested in air purification systems for mobile experiential units, including REME HALO in-duct air purifiers that work with existing air conditioning or heating systems air ducts, as well as RGF Commercial Air Filtration System units (small or large) that can cover 1,000 to 5,000 square feet for event activations or large meeting rooms.
Because these days we all want to breathe easier.
Featured Photo Credit: LG Business Solutions/Wellness Kiosk Solutions
*This article was originally published in 2020 and is updated periodically
This story appeared in the August 2020 issue