Recognizing the industry's top work environments among agencies, partners and event departments
 great work is the calling card of an inspired work environment, the event industry has some of the best places to work in corporate America. Our biannual special report on the Best Places to Work in Events offers a rare look inside the companies and cultures where inspired ideas are cultivated and top talent thrives.
It's no small feat, being a Best Place to Work in Events. From the long hours to the crazy travel demands, event marketers are a hardy breed that makes sacrifices not required in many other industries. What keeps them motivated? What makes an event organization an environment where great work gets done? What drives longevity and stickiness when it comes to attracting and retaining the right mix of people and personalities?
To find the answers, we issued a call for nominations late last year, asking brands, agencies and suppliers to tell us what makes their workplaces the best in the biz. Hundreds applied and winners were determined exclusively on the basis of their employees' responses to an Employee Engagement Survey sent via Quantum Workplace, the world's leading employee engagement consultancy. Employee responses were calculated to determine the company's overall score and ranking.
Among insights revealed in this year's report, we found that despite all of the sweet office spaces and perks event professionals enjoy at their companies, people—the relationships cultivated within the workplace and in the field—remain one of the key factors driving employees to stay long-term at a company. More than a few companies we interviewed mentioned that their people are like "family." It's why we focused a good portion of our coverage on the industry's people, including speaking to hiring managers and new hires about the people in demand in events and the companies and positions in demand, too. We explored how companies are nurturing relationships through meaningful off-sites and inter-office activities. And we asked that coveted millennial cohort what it is they want in a workplace.
In an industry that continues to grow, with more brands supporting experiential in the overall marketing mix and more agencies than ever entering the fray, the competition for retaining talent has never been fiercer. And yet, the companies you're about to see are succeeding in it.
Presenting the 2017 Best Places to Work in Events.
TOP CANDIDATE QUALIFICATIONS
Inside the qualifications—and qualities—top companies are seeking in event candidates today
It's no secret that the event industry is a people business. It involves clients, customers, partners, consumers and peers, all working or coming together under one roof to have an experience and to feel or make an impact. And so, it makes sense that among the brands and companies we interviewed about how they choose their people and, specifically, what makes a top event marketing candidate today, that personality ranked No. 1.
For Citi's event and entertainment department, this holds especially true for entry level hires. "You're relying a lot on their personality and what you can get out of that interview," says Jennifer Breithaupt, svp of global entertainment marketing at Citi. "Maybe they bring a creativity that we haven't thought about or maybe they're a content specialist because of what they've accomplished through a hobby of theirs, more so than a career accomplishment. So it's thinking about it as the right mix and what they bring to the table—are they filling gaps that we have within the current team and then, will they work well with the existing team?"
In considering higher-level positions within the department, Citi, whose entertainment platform boasts 12,000 events globally each year for cardmembers, looks for experience working in major properties, whether it's the NFL, big venues like MSG, or other sports teams or the music industry. Many current team members come from these backgrounds.
At Facebook, personality, again, is a major factor. Event marketers must be able to work in high-pressure environments and under "extremely" tight deadlines for what is, obviously, a very public brand. "One of our values is to 'move fast' and that's no understatement," says April Greene, human resource business partner at Facebook. "You really don't know it until you get here, but it's definitely something that's in demand for us."
Second to personality, Facebook event team members need to have a familiarity with competitive event landscapes, Greene says. This could be experience working events like Advertising Week or SXSW. "We can reach at any time in an event 1,000 people, so it's extremely important that you've had experience in those big spaces," Greene says.
On the agency side of the industry, personality, again, marks a top candidate.
At Superfly, technical skills, school experience, experience with other agencies and events is important. "But equally as important are the emotional skillsets that we can't teach people, and those are more important to us," says Dina Friedel, evp of people and culture at Superfly. "If there is a great candidate and they have all those other qualities but not the right number of years of experience we're looking for versus someone with the experience but who doesn't appear passionate, kind or collaborative, we'll go with the less experienced candidate and invest in them."
From a skills perspective, top events candidates for Jack Morton Worldwide include those who have a strong knowledge of brand positioning and of industry trends, which includes having some technical and digital knowledge.
"We used to look purely for producers and project managers and now, there's such a broader strategic and creative focus to the work that we do, that we're looking for people with broader marketing experience, strategists that have the ability to collect, read, analyze and interpret data," says Cara Antonacci, head of global human resources operations at Jack Morton Worldwide. "We're looking for account managers who can build long-term, trusted partnerships with clients." And the cherry on top? Good creative skills, and someone who shows a penchant for innovation and has a keen eye for brilliant design.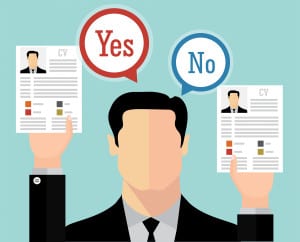 Many of the key roles in events at ITA Group are fulfilled by hiring from within. Candidates transition from entry level jobs into other departments, including customer service, which happens to be a key skillset required of all candidates, before they move into an associate role and up into planning, management and/or logistics and strategic roles.
For ITA Group, candidates with industry CMP (Certified Meeting Professional) or CIS (Certified Incentive Specialist) certifications do stand out. "It shows people's commitment to the industry, but it's not something that is required by any means," says Sarah Haines, vp-event management at ITA Group. "We're helping a lot of our team members get those certifications because we think it's a good way to help somebody on their career path. We're also seeing more people coming to us with a full marketing background that may not have involved events."
With events no longer a standalone department and a key component to the overall marketing mix, many event marketing candidates are coming over from other marketing disciplines, an overarching trend in hiring for event teams.
"It depends on the role but I think a big change for us is we're seeing a lot of cross pollination across the advertising industry and p.r., so the industry isn't made up of pure event agencies anymore," Antonacci says. "So we've got the very large ad agencies that are moving over into experiential, and then you've got the smaller digital startup agencies, and so there's a broader spectrum of places where people can come from and be successful as long as they understand marketing at its core."
And the talent pool for event professionals continues to grow.
–Rachel Kirkpatrick
NEW HIRES SOUND OFF
New hires give us the scoop on office culture, choosing the event industry and why they're in it for the long haul
This industry thrives on creating lasting impressions, but when it comes to gauging the best places to work in the event space, first impressions are just as powerful. To get some authentic insight on how and why event marketers opted to work for their respective agencies—and why they plan to stick around—we spoke with new hires from this year's list of winners about their companies, their roles and which aspects of the office environment they find most appealing.
To kick things off, we asked the employees how they ended up working in events. Turns out, many of them got started before they even joined the workforce through event marketing internships and college campus initiatives. Their passion for live experiences flourished from there.
Nina Bacchi, account executive at Momentum Worldwide, entered the industry during her college years as an event marketing intern at a local startup, then worked as a freelancer during New York Fashion Week. The industry "meshed really well with my personality," she says, and from there, "I didn't see anything else that was more me than an event planner."
Ben Wibly, account executive at Advantage, had a similar experience. After some time organizing small events for his hometown's Parks and Recreation Department, Wibly got an internship with the Yale athletic department where he managed operations for the school's basketball games. The natural next step, he says, was applying to work for an event agency.
Others entered the industry with little experience, but plenty of passion. Like Tessa Coan, marketing communications coordinator at agencyEA, who found the challenges of the event space enticing.
"I didn't have much exposure to events before joining EA, so what I found most alluring was that there's this excitement that goes into it," Coan says. "While some events may take the same format, each experience is completely unique. I also love a good challenge and the challenge we always deal with in events is how to give a moment in time longevity. The opportunity to combat that challenge and figure out a way to market it was super attractive to me."
Of course, the unpredictable nature of the business had its appeal, too. "I've worked in marketing roles previously, but the most striking difference between my current role and my past role is the diversity in what I do every day," Coan says. "No day here is exactly the same. In events, there are always new challenges surfacing and a different task. For me, that's been the most exciting difference."
When it came time to decide where to pursue their careers, many new hires pointed to the opportunity to take on a variety of roles as a determining factor.
"Before, I was doing mostly branding and website work at an agency that had around 15 people, so I wanted to do something completely different, go larger," says Ken Earley, senior copywriter at Momentum Worldwide. "I wanted somewhere that had great people and a supportive team and just great work, and Momentum really checked off all of those boxes."
The sentiment was the same for Anthony Laner, account executive at Advantage. "They not only had event marketing, but also the other aspects of design and client services, so I thought it was a good way to get my hands on different areas while still having that event planning focus."
Company culture and the office environment also played a hand in why staffers chose their respective employers, from supportive team members to office robots (seriously).
"We have cool activities. On Valentine's Day, our social committee went around and everyone got a mini basket of candy. Additionally, we have a breakfast bar once a month where people come in and bring bagels. So, it really embraces that family atmosphere," Wibly says.
For Laner, a brand-new office with fun perks like a ping-pong table, foosball and a Pop-A-Shot basketball arcade game, along with a cozy common area featuring comfy lounge furniture, were a major draw. "I think our higher-ups do a good job of bringing that work-life balance to the office," he says.
Open floor plans were another attraction. "I came from a smaller open office environment and one of the big things I was hoping for was another open office," Earley says. "I'm glad to have that here. I'm able to see everyone on my team from my seat, from other writers to leadership… It's all thoughtfully designed and laid out and we have all sorts of new tech, like a little telepresence robot that rolls around our office."
Adds Coan, "The open floor plan facilitates collaboration and everyone in the office really embraces that open-door policy, positioning themselves as resources. As a younger person and a new hire, it can be intimidating to ask for help, but the way our office is structured, and the core values that EA embraces, really facilitates this awesome, collaborative spirit which definitely makes me feel supported as a new hire."
Now, with a good feel for office life and some experience under their belts, the new hires have some suggestions for the next wave of event marketing newbies—and maybe even the veterans.
"In the event space in particular, there are so many moving pieces that it's easy to forget that huge idea that you're working towards," Earley says. "I'm always one to fight for the best idea, but at the same time I know I have to be really practical. It's thinking of that big idea and then immediately flipping the switch to the little things that can make or break an event. From your brand ambassador talking points to the paper you choose, it could make a huge impact, so it's trying to be both big picture-focused, but also thinking about all those nitty gritty details."
Even email etiquette shouldn't be overlooked, especially considering the variety of partners most event marketers work with on a daily basis. "It's important to know that when you're sending an email, there's somebody at the other end of that," Wibly says. "When you're shooting a quick note over, still have that human factor involved, like 'Hey, I hope you're having a great day' or 'I really appreciate it.' Sometimes you fall into the space of 'Hey, I need this…' In a larger landscape, it's important to keep that positive vibe and keep that relationship going."
What did we learn from chatting with the industry's next up-and-comers? The event industry is as dynamic and alluring as ever. More and more members of the workforce are gaining experience in events early on in hopes of pursuing a career they feel passionate about, and the unpredictable nature of the industry is keeping them challenged and focused. Bravo, newbies. Onward and upward.
–Kait Shea
EMPLOYEE BENEFITS AND PERKS
How companies are attracting and retaining talent with unconventional employee benefits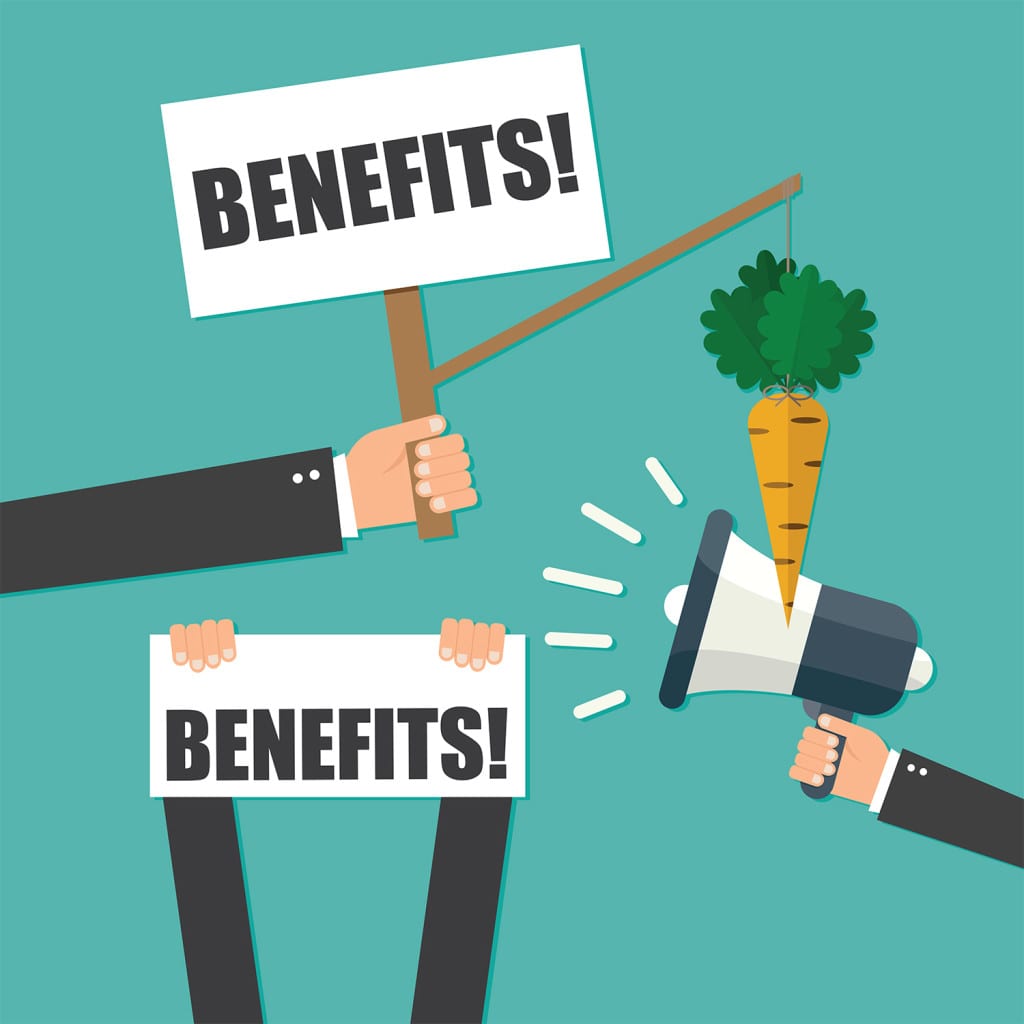 When we think of company benefits and perks for employees, things like competitive compensation, retirement plans, paid vacation and free gym memberships are typically the first to come to mind. While all of these are important, in today's modern workplaces, they represent just the baseline. Creative perks that range from unique wellness opportunities to limitless time off to free vacations are helping attract talent and encourage existing talent to stay longer (even millennials). Ultimately, in the fast-paced and competitive event world, these benefits and perks are helping transform the relationships between employers and their employees.
Among the most competitive benefits today: unlimited paid time off, something Superfly offers its employees. "Employees are respectful of it, they know everything is just done with a rational lens," says Rich Goodstone, co-founder. "We feel as though the things they experience outside the office come back into this office, and help us all grow."
In fact, many companies we talked to offer unlimited PTO or "flextime," as well as flexible work environments and hours. "We don't really have office hours," says Dean Marks, president and ceo of The Taylor Group. "If you come in at 10, leave at 5, put your kids to bed, and put in a couple hours after that, that's fine."
Supporting its belief in time off, The Taylor Group offers a travel incentive to key managers and department heads, all of whom receive annual paid vacations to any destinations in the world that they choose, since their schedules throughout the year are hectic.
At Jack Morton Worldwide, employees enjoy the opportunity to take part in an exchange program between global offices, for short- or long-term transfers. "A data point I'm proud of is in 2016 alone there were 23 inter-office transfers," says Josh McCall, chairman and ceo of Jack Morton Worldwide. "It's so neat to see people have the opportunity to physically spend time in another office for a couple weeks or a couple months to several months. I was visiting our San Francisco office two weeks ago, and we had team members who relocated to San Francisco from London and Sydney, who were really embedded there."
On the wellness front, free or at the least, discounted, food options are a key offering at most companies we spoke with. But so are special offerings in health and wellness. Jack Morton, for example, offers employees pet insurance. At Rogers Communications, employees enjoy an on-site doctor's office with a doctor, nurse, nutritionist and chiropractor to visit if you're not feeling well or need a de-stress massage.
---
"We feel as though the things [employees] experience outside the office come back into this office, and help us all grow."

---
Fresh fruit is delivered to the offices at The Taylor Group every morning, a tradition that has taken place for 10 years, offering employees a little nutritious brain food. "It doesn't seem like a big deal, but if you're working in the shop and you've got a family to feed and you're paying $10 a week for fruit, it goes a long way," Marks says.
Rogers Communications employees are enjoying a brand new Rogers Cafe at headquarters in Toronto, completed with ergonomically-friendly seating and lounge options, and plenty of power outlets. "We have a great app called Rogers Eats, so we can pre-order food," says Ember Chance, senior manager, regional brand team, at Rogers.
Top companies in events offer employees plenty of opportunities for professional development, too. At Rogers Communications, female workers take advantage of the Women's Network, which meets on a monthly basis for meaningful conversation, speakers and mentoring. At Superfly, employees are given a $1,000 stipend to attend a festival of their choice to enrich their perspective and inspire ideas.
Overall, companies in the events business are well aware of the hours and constraints put on employees, and so many offer benefits that directly impact their families, too. Jack Morton offers employees an adoption assistance program as well as childcare programs through Bright Horizons. Both Jack Morton and The Taylor Group are among companies that offer tuition reimbursement programs. The Taylor Group employees can apply for partial college scholarships for their children.
ITA Group pays for a financial advisor to come in monthly and help employees with anything from retirement savings to student loan debt or credit card. "Research shows that 90 percent of stress that workers have comes from stress around money, paying bills and dealing with debt." says Tom Mahoney, ceo at ITA Group. "The letters I've received as a result of having this financial go-to on-site, have been incredible."
–Rachel Kirkpatrick
WHAT MILLENNIALS WANT IN THE WORKPLACE
Millennials in events discuss industry challenges, social media savvy and earning street cred
There are a lot of negative words thrown around to describe millennials these days—entitled, lazy, job-hoppers—but we beg to differ. Some of the brightest minds in the event industry hail from this dynamic generation, the largest in America, and their digital savvy is paving the way for more impactful and measurable campaigns. We sat down with some of the millennials whose agencies and brands earned a spot on our winners list to discuss the challenges they face, the unique skills they offer and the lessons they've learned as young members of the industry—and they had plenty to say.
Fact is, millennials in events often find themselves working on campaigns that target their own generation thanks to its enormous purchasing power. It can be both a blessing and a curse, but for the most part, positions them as powerful resources whose insights can help reach a critical demographic.
"We really understand [millennials] because we are that demographic," says Julian Isadas, specialist-sport partnerships at Rogers Communications. "So it's [asking] what's going to resonate? What's going to stick? The millennial generation is so educated now on understanding what's authentic and what's not, so you really need to be cognizant of all of those things… I think I offer a unique lens so I'll try to give my perspective and weigh in from my vantage point as a millennial."
The same goes for Nina Bacchi, account executive at Momentum Worldwide. "If we're going after my demographic, I try to think if it's something I would want to do. I try to make it an experience that I would want to attend. And being brutally honest about 'Will that work? Will that not work?' is something I always try to bring to the table and steer in the correct direction."
Experience using technology and social media platforms also gives millennials a leg up. Although they're not digital natives, most members of Gen Y have been exposed to the digital realm since their youth—and it shows.
"There are a lot of things we're constantly having to stay current on, whether that be video invitations or holograms of people on stage," says Brian Donahoe, account executive at agencyEA. "Knowing how to work that and being able to inject that into our various programs is crucial. As millennials, being indoctrinated with technology from elementary school on has allowed us to adapt and learn new technologies as they come."
And as social media becomes increasingly critical to the overall success of live experiences, millennials are leveraging their digital skills to draw clients and deliver ROI.
"Every day we use social media—Snapchat, Instagram, Facebook—and we bring that into the workplace," says Anthony Laner, account executive at Advantage. "Especially in events you can say, 'Has the client thought about their social media presence? Have they established a marketing campaign with a hashtag?' A lot of times we find our client hasn't [done those things] because they haven't had to before, but they need to. You see a bigger push in social media reach and as we've gone on, that's been a bigger selling point for our clients."
---
"As millennials, being indoctrinated with technology from elementary school on has allowed us to adapt and learn new technologies as they come."
---
With successes, also come challenges, especially for those just starting out in events. From earning the respect of colleagues to learning where the boundaries lie, millennials have their fair share of trials and tribulations.
"For me, a big challenge was proving myself—learning to navigate the industry, building my own relationships with partners and vendors, and more specifically, finding a style that works for me," says Nicole Vendetti, event marketer at Facebook. "Something that I experienced when I came to Facebook, and something I still experience working with older people and managing stakeholders, is learning confidence and having faith in your ideas and standing your ground."
Adds Donahoe, "It's hard to solidify credibility without overstepping boundaries or coming off like a know-it-all… I had to learn that success is earned and not given. While trying to be taken seriously, we need to make sure we're continually learning and then soaking up all the knowledge and expertise senior leadership and professionals who have been in the industry for 10 years can give. I don't think you're able to grow as a professional without learning and taking in as much as you can. The more that you're able to learn and grow, the more your credibility will be earned."
With all the highs and lows of securing a career in events as young members of the workforce, millennials have also learned a lesson or two along the way.
"More than anything I've learned the importance of relationships and your personal brand," says Grace Christus, vp-advertising, media and global entertainment at Citi. "Your actions, in terms of a work environment and the dedication and the time you put into everything you put out, builds relationships with other people, whether that's people at your company or on your team or the partners you work with. I think in the entertainment space, there's a lot of overlap in people who know each other, and there's nothing more beneficial for me and other people than to have a great reputation and to have really valuable relationships."
For Laner, the lesson has been learning to stay focused and professional in the wake of remarkable experiences. "I learned pretty quickly that you can't be afraid to work hard. I've noticed in events, some of my millennial counterparts will go to the event for the sake of saying that they were at the event, as opposed to going to work the event because it's the job. For example, I went to the Super Bowl for two weeks to help with an event for our client Hyundai and while it was really awesome to be at the Super Bowl, I also understood that I was there to work. That's my biggest lesson as a millennial—going to cool events is a nice perk, but it's a job."
And in an industry where the vets have come to expect the unexpected, staying calm, cool and collected as a young team member goes a long way.
"A huge lesson for me, if I had to say it in one word, is 'composure,'" says Isadas. "When you're in live events, there are so many different moving parts and it can wind you up to make sure the customer experience at that particular event is top-notch. That being said, I've found that when you have the right team in place and everybody's working toward the same mandates, it always works out. I just try to stay composed when it's down to the wire, and trust the process."
Say what you will about millennials in other industries, but it's clear that the generation's bad rap doesn't ring true in events. From our vantage point, this group of young event marketers is driven, dedicated and talented. We can't wait to see what they do next.
–Kait Shea
TOP TEAM-BUILDING EXPERIENCES
Inside some of the industry's best team-building activities
Teamwork is the essential ingredient of any successful event, and in the event industry, that teamwork doesn't start or stop on-site. To inspire employees and continue to build team unity throughout the year, companies host their own live experiences. As you can expect for a bunch of event marketers, the experiences can be pretty darn creative—and competitive.
The Taylor Group each year takes 100 employees from the company on an annual retreat to unplug and share knowledge. For the last few years, the retreat has taken place in Northern Ontario, or cottage country, and the company has rented out an entire hotel. There are sports tournaments and camp fires and sit-down dinners, motivational speakers and competitive games, as well as a big party.
"The whole off-site is t-shirts, shorts and flip-flops, have fun and let their hair down," says Dean Marks, president and ceo of The Taylor Group. "We have professional development, we have a whole day of workshops and programs, and people get to know each other on a personal level, when the pressure's off in the office. We're all in this together."
On-site, The Taylor Group employees enjoy traditions like a massive Chinese New Year that honors the diversity in the company, a blowout Christmas party for employees and family, as well as an annual breakfast in the warehouse where executives cook and bake for the employees. New this year: Taylor is brewing its own craft beer at a local micro-brewery near their offices. Employees are competing for naming rights.
Every year in the first quarter at Jack Morton Worldwide, Josh McCall, chairman and ceo, hosts an annual kickoff that is broadcast to the entire company. The event recaps prior year accomplishments and results. As part of that, the company celebrates the Jack Awards, an internal awards program judged by a community of people within the agency for creativity and effectiveness. "In addition to our annual kickoff, each geography will then have a local kickoff that follows that and works off a playbook that we provide to everybody and builds on those messages, and cascades those messages even further down to the local level," McCall says.
On top of happy hours and team dinners, Superfly each year hosts its Super Summit in December, where teams from across the country fly to New York City and spend a couple days reflecting on the past year, what they've learned, and focus on the vision for the future. "People are broken up into teams to kind of identify challenges and come up with solutions, and we do fun team building activities," says Dina Friedel, evp of people and culture at Superfly. "This past year I wrote a rap song and performed it with my team all about HR."
During March, a time when many folks are off on vacations for spring break, ITA Group transforms the month into an internal engagement period—its own March Madness—with events sprinkled in throughout the month. There are nacho bars, infused water days, movie nights for employees and their kids, and the company partners with animal adoption leagues to host puppy days at the office.
Citi's entertainment events team goes on quarterly off-sites, doing everything from Escape the Room challenges to bowling—but it all happens with a twist, under a theme or with costumes.
"What we have done a really good job of is rotating that around the teams, making different individuals responsible for the next team outing, so everybody gets a chance to work for it," says Jennifer
Breithaupt, svp-global entertainment marketing at Citi. "We have high standards because we do events all day long, so it has to be something that's engaging, somewhat competitive and something that lets us each bring our own personality to it. I think it's really important to set aside the work piece and just go out socially and be able to bring a different personality, your non-work personality, to the table."
–Rachel Kirkpatrick
BEHIND THE SCENES AT FACEBOOK
Eight ways to channel the success of Facebook's events team
Facebook's effort to make the world more open and connected isn't just a slogan—it's a way of life. With more than 17,000 employees, nearly 50 offices around the globe and well over a billion daily active users, the brand is constantly seeking out innovative ways to showcase the platform's offerings. The solution? Live events.
If you've ever dreamed of working for one of the most prolific events teams in the industry, look no further than the social networking giant. The group operates with an "always on" approach, producing industry events, public-facing experiences and client meetings throughout the year in an effort to create memorable, personal connections to the Facebook brand. Sound enticing? Read on for some killer best practices from Julie Hogan, head of global event and industry marketing at Facebook, who recently provided an inside look at how the brand's events team gets down to business.
1. DIVIDE AND CONQUER
With multiple audiences to cater to, and consequently, a number of event formats to consider, Facebook's events team is broken down into three smaller focus areas to help streamline events for each market. The Event Marketing group executes Facebook-owned events and industry activations like those produced at Cannes Lions, while the Industry Marketing group focuses on sponsorship and relations across the advertising community. The Partner Center crew handles customer meetings from one of a handful of global partner centers located within Facebook's offices, where clients (and prospective clients) are treated to a "highly customized and highly immersive" experience geared toward their specific brand.
2. CREATE A GAME PLAN
Prioritizing objectives is key to the events team's strategy. As an online business, Facebook relies on face-to-face experiences to help build connections with users and trust among partners and clients. Accordingly, its chief priority is to maximize those live experiences to help showcase the tools and solutions available on the platform.
"We try to prioritize creating those unique connections that help people connect through creative experiences, authentic experiences and something that's really memorable for the clients and partners to walk away with," says Hogan. "For us, it's all about creating those uniquely Facebook experiences because we are a unique platform and most of our business is online. Face-to-face becomes of the utmost importance for us in terms of representing the brand and bringing that to life through the physical manifestation of an event."
3. ROLL WITH THE PUNCHES 
In an industry that constantly shifts, Facebook's events team has to be nimble enough to switch gears at a moment's notice.
"The industry is changing and our business is constantly pivoting to address the challenges and opportunities within the ad industry," says Hogan. "Typically, we will start off by developing event strategies that map back to our goals and objectives, and when those change, we pivot accordingly. If we are planning a specific piece of content for Cannes, for example, and we need to pivot halfway through to accommodate a potential product announcement or new things that are happening on the platform, we will go ahead and integrate that and pivot the overall strategy."
4. EMPOWER PEOPLE
Facebook's events team doesn't create an event simply based on instructions handed down from the powers that be. Rather, the group plays an important role in analyzing who its clients are, what they stand for and what they want to achieve.
"Our business is fully online so when we get face-to-face with clients, it's really important for us to have a seat at the table, understand what the goals and objectives are and make sure that we integrate that into our overall mission, which is keeping the world more open and connected. That's something that is woven throughout everything we do and certainly sets off a typical day when we go to produce these events."
5. THINK OUT LOUD 
Internal meetings are paramount to an ever-evolving company like Facebook. Monthly meetings with the global events team cover upcoming initiatives, operational functions and any changes to the business. Additionally, the three groups under Facebook's events umbrella hold weekly meetings, while Hogan also catches up with her leadership team at least once a week. The approach allows the teams to deliver more consistently as a collective by keeping everyone informed, and provides ample opportunities for employees to share suggestions. "As a leader of this team and working for a company that moves very fast and is constantly innovating, a lot of those ideas come from within the team," Hogan says.
6. GO ROGUE
According to Hogan, executing events in non-traditional formats is critical to the success of Facebook's live experiences—and also one of the events team's biggest challenges. Disruption is the new black, after all.
"At Facebook, people expect our engagements to be unique just based on how people are connecting on our platform," says Hogan. "A great example of this is FB IQ Live. The idea behind the event was not to have a traditional, all-day conference. Rather, we used insights from our platform to showcase what people are looking to buy and how advertisers can connect with them in relevant ways… We're really trying to use an event as an opportunity to show potential advertisers what's happening on our platform, versus having an executive get on stage and present those insights through a PowerPoint."
7. BUDDY UP
Like any savvy events team, the Facebook crew leverages external relationships to help address the countless moving parts that make up modern events. But rather than relying on a laundry list of affiliates, the brand focuses on a smaller number of key partnerships to maintain authenticity.
"One of the things that has helped us scale tremendously is we have two great agency partners who are on retainers year-round," Hogan says. "As a company that is growing very quickly, we wanted to be able to scale and to pivot as needed… We like to have very thoughtful and deep engagement with specific partners rather than having a vast Rolodex of partners just to say that we're partners. We really believe in focusing on those folks who are relevant to our business and can help us achieve the goals that we need to achieve."
8. TAKE IT EASY 
When the pressure is high (and let's face it, in this industry it's always high), Facebook encourages its events staffers to recharge by taking advantage of the Global Marketing Solutions Department's "Fuel" initiative, which supports a work-life balance.
"It's about living your best life at home and at work," explains Hogan. "We use Fuel to empower people to incorporate this into their daily lives… If I have someone on the team who is an avid yogi and would love to be able to practice that when stress levels are getting high, they're empowered to go to a yoga class, even if it's in the middle of the day, if that's what they need to refuel."
Om.
–Kait Shea
« Picking the Winners »
The Best Places to Work in Events was produced and fielded for Event Marketer by Quantum Workplace, a global leader in workplace recognition.
The original survey methodology was developed in 2003 by a panel of employee engagement thought leaders that tested the principles with 75 pilot items across a spectrum of workplace themes. After one million responses, Quantum performed "stepwise regression analysis" to identify the items most closely correlated to engagement. Based on that research, the company reduced the survey to its current 37 items, which account for over 99 percent of the variation in overall engagement. Quantum validates the science of its methodology annually against 1.5 million responses across 5,000 companies to continuously recognize trends in the evolution of workplace engagement.
For the Best Places to Work program, employees of nominated companies were asked to complete a Quantum Workplace employee engagement survey. The survey's 10 key engagement categories were focused on items including team effectiveness, trust in senior leaders, feeling valued, manager effectiveness, compensation and benefits. In order to generate statistically sound results, companies had to reach a minimum level of employee participation, based on total number of employees, to even qualify to be scored for the Best Places to Work in Events.
Responses from each question of each completed survey were compiled and evaluated. Companies were ranked and finalists chosen in each category according to their overall score. This score was calculated by compiling all raw data from the questions on a 1-6 scale (strongly disagree to strongly agree) to find an average score that was then indexed to a 100-point scale. The total number of survey responses is also factored into an overall score. Winners were chosen 100 percent by Quantum—Event Marketer had no access to survey data and no influence on scoring—based on the results of the survey and, in essence, by the employees themselves.
This story appeared in the April 2017 issue