It had more downloads in its first week than any other app in history. One in 10 Americans is playing it on a daily basis. It's causing traffic accidents nationwide. For those of you still living under a rock, we're talking, of course, about Pokémon Go. The augmented reality mobile app was released in the U.S. by Niantic Labs on July 6 and has since taken the country (and the world) by storm.
Brands of every variety are hungering for a piece of the action, but to date, the game's only definitive sponsorship opportunity was handed to McDonald's of Japan, whose 2,900 locations will serve as "gyms" and "PokéStops" where consumers can capture rare Pokémon and compete against one another.
Only time will tell how other brands will capitalize on the global craze but early findings point to a variety of potential applications in event marketing. To get some insight on how the game could impact experiential, we tapped Sam Zuba, senior digital producer at Legacy Marketing Partners (be sure to check out his augmented reality session at our EventTech Conference, Nov. 14-16 in Las Vegas.) Following are his five predictions on how Pokémon Go will shake up the industry.
1. It Will Take Augmented Reality Mainstream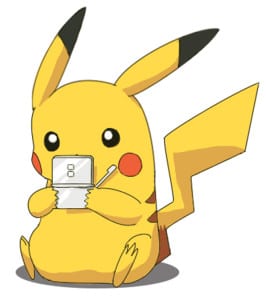 Tech-savvy brands, rejoice. As an augmented reality-based game, Pokémon Go is turning average consumers into AR gurus. This opens up an opportunity for brands to create more intricate digital engagements at events without stressing over attendees' ability to grasp them.
"I think millennials have gotten a taste of [augmented reality] with Snapchat and some of what Snapchat is doing with the branded lenses," says Zuba. "But I think that Pokémon Go is going to open up a whole new world. We're approaching a new frontier here and I think this was the tipping point—Pokémon Go and the success people had being able to interact with these computer-generated images in their everyday life, at the bus stop, at the train station. It exposed people to this new world and I think it's the next game changer in the digital marketing world."
2. It Will Amplify Fitness Experiences 
Brands in the health and wellness space (and beyond) will have an enticing tool to help attract consumers to fitness-related events. Pokémon Go requires covering a lot of territory on foot, offering a fun incentive for customers to interact with brands who incorporate the game into fitness-based engagements.
A new Android app called PokeFit is already making waves in the fitness space, providing users, referred to as "trainers," with a dashboard overlaid on their game screen that tracks play time, distance travelled, steps taken and energy burned. In a similar vein, wellness brand HealthyWage's "pay for pounds" program is offering cash incentives to participants who increase their footsteps while playing Pokémon Go. Getting paid to shed pounds while playing a free game? Sign us up.
3. It Will Encourage Social Interaction
The game's social nature has people all over the nation putting down their VR goggles and joining together to explore their cities, assemble teams and trade game tips. Targeting Pokémon Go players will help event marketers engage with consumers who are more inclined to interact with others—including brands.
"The audience that's geared towards [Pokémon Go] is more social and they want to have more of a connected experience," says Zuba. "I think AR provides that opportunity, especially in a game like Pokémon Go where friends can literally explore their cities together rather than being confined to a [VR] headset by themselves."
4. Foot Traffic Will Surge
Brands who plant "lure modules" around their event spaces are likely to see a swell in attendance by gamers, at least for a period of time. The feature attracts "wild" Pokémon (those that have yet to be caught) to a specified location for a limited time—a surefire way to draw nearby gamers to your brand's activation.
"We've been able to test [lure modules] out at a few pop-up events that we've had here in the Chicago area," says Zuba. "It's incredible. The lure is out for 30 minutes and when the lure shuts off you can see that people start to leave the area. So you can watch people become attracted to your event space. It's a great way to increase foot traffic if you're at a festival or some type of trade show or any place you're able to drop one of these lures. It's a clever and creative way for brands to organically interact and take advantage of this craze."
5. Sponsorship Will Boom
It likely won't be long before restaurants and retailers will be forking over good money to sponsor PokéStops, designated real-world locations that attract players who collect Poké Balls and other game-related items on-site. In the meantime, holding pop-up events at existing PokéStops is an easy way for brands to interact with gamers, increase attendance and boost awareness of their products and services.
This story appeared in the August 2016 issue