Our curated list of hidden gems for the inquisitive event marketer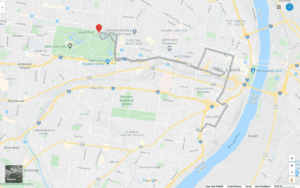 Our "Experiential In" series returns as we explore popular event destinations and mine our sources for unexpected sites of interest and inspiration. From craft breweries to the World Chess Hall of Fame, to, as you'll see below, a lively chat with Tommy the Otter, consider it a dose of professional development for the full-time experience builder.
This month we're taking you to St. Louis, MO, home of the Gateway Arch, the Anheuser-Busch Brewery and oh-so-tasty toasted ravioli. Recognized as the largest city between Chicago and Los Angeles along Route 66, STL's rich history is embedded in nearly every corner of the city, and its free tourist attractions abound. Here, we'll skip the pint of Bud Light and bypass the renowned Saint Louis Zoo in favor of some lesser-known locales. Ready for your private tour? Meet us in St. Louis…
---
More from the Experiential In… Series:
---
Venice Café
Location: 1903 Pestalozzi St.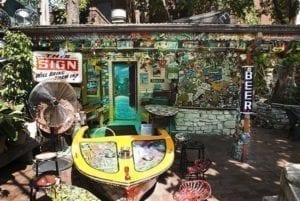 Once the residence of owner Jeff Lockheed, Venice Café is now a cash-only watering hole featuring classic drinks, Caribbean fare and top-notch live music. The café's mashup of bizarre knickknacks, funky neon lighting and random works of art will have you exploring the space, inside and out, for hours. Stop by and grab a drink at the functioning boat bar created from the bow of a real vessel, explore the various pieces of taxidermy, check out the intricate mosaics surrounding the bathrooms (just follow the sign that reads "Shitters"), and say hello to the restaurant's two resident turtles.
Experiential nods: Culture, kitsch, decor
More info: Facebook.com/VeniceCafeStl
---
City Museum
Location: 750 North 16th St.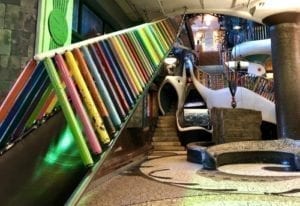 We know. A museum isn't generally seen as a hidden gem. But in a city filled with dozens of museums of every stripe, this one makes an impression. The eclectic institution is equal parts playground, gallery and architectural phenomenon. It's kind of like someone emptied their kitchen junk drawer and created an educational experience out of it. You won't find any maps of City Museum, as its exhibitions and installations are in constant rotation. Once a shoe warehouse, the venue is built around old spiral chutes, and features upwards of 30 slides on-site, from an underground adventure to a 10-story spiral marvel. City's four floors also feature an arcade, caves, an 1870s vault, a massive treehouse and daily circus shows. And on the roof: a Ferris wheel and a planetarium dome.
Experiential nods: Art, inspiration, architecture
More info: citymuseum.org
---
The Jewel Box
Location: The intersection of Wells and McKinley drives (Forest Park)
Nestled into St. Louis's gargantuan Forest Park, the Jewel Box is a display greenhouse made of cantilevered, vertical glass that reaches 50-feet-high and spans 7,500 square feet. The historic site, built in 1936, is said to "glow" in the sunlight and is home to hundreds of flowers featured in permanent and seasonal floral displays. Tropical trees, foliage plants, flowers and water fountains can be found on-site year-round. The art deco-inspired building is available for wedding receptions, corporate meetings and special events, in addition to playing host to a variety of floral shows. The entry fee is $1, except on Mondays and Tuesdays, when it's free to enter.
Experiential nods: Venues, history, design
More info: forestparkforever.org/park-attractions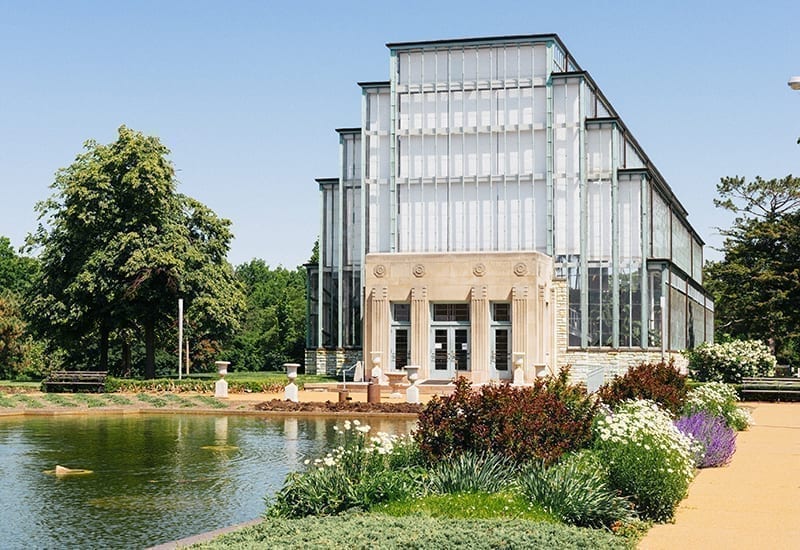 ---
"Otter Chat" at the St. Louis Aquarium
Location: 201 S 18th St.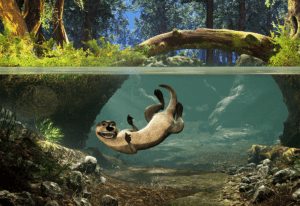 The St. Louis Aquarium at Union Station, which just opened its doors on Christmas, is home to 13,000 animals and 44 tech-forward exhibits, but its interactive "Otter Chat" experience is the attraction you can't miss. Developed by Groove Jones, Otter Chat is an animated, improvisational exhibit featuring a conversation with Tommy the Otter. Tommy asks visitors questions and responds to their reactions in real time thanks to comedic improvisation by staff behind the scenes, who also control the otter's avatar. Visitors can also view an oversized screen showcasing Tommy's habitat—a hyper-realistic, computer-generated environment designed to educate guests on otters and conservation efforts. The "talk show" is part of the aquarium's two-story habitat featuring three real North American river otters—Thatcher, Sawyer and Finn.
Experiential nods: Interactives, engagement tactics, A/V
More info: stlouisaquarium.com
---
Soulard Farmers Market
Location: 730 Carroll St.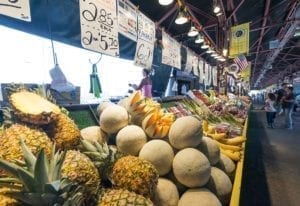 Soulard Farmers Market, located in an Italian Renaissance-style "Grand Hall," is the oldest farmers market west of the Mississippi, dating back to 1779. Open Wednesday through Saturday year-round, the market features locally-grown produce, a world-class bakery, fresh flowers, gourmet cheeses, a dedicated spice shop and exotic meats, as well as home décor, jewelry, handmade soaps and crafts—a feast for all of the senses. More than 140 vendors line the space, along with some permanent retailers and eateries. And the Bloody Marys from Julia's Market Café? To die for.
Experiential nods: Food and beverage, sustainability, multisensory
More info: soulardmarket.com
---
More to Explore:
Local event agencies: Switch, Pro Motion, CPG, Fusion Marketing
Neighborhoods worth a stroll: Cherokee Street (Latin American fare and ghost tours of Lemp Mansion); The Loop (live music and theater); The Hill (birthplace of toasted ravioli)
If you eat one thing: Ted Drewes' frozen custard
A dose of the local culture: Stop by Blueberry Hill, a historic restaurant and music club where St. Louis native Chuck Berry played over 200 shows
Won't find it anywhere else: The world's largest man-made moon, perched atop the Moonrise Hotel, weighing in at 3,000 pounds
This story appeared in the March 2020 issue