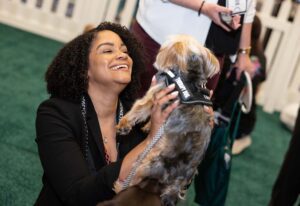 More than 1,000 members of the event marketing community convened at Caesars Palace Las Vegas for the 21st annual Experiential Marketing Summit, May 9-11. Designed as the ultimate three-day conversation, EMS 2023 delivered senior-level perspectives on the current state of experiential marketing as the industry continues to find its footing in a post-pandemic climate.
Keynotes kicked off jam-packed days, interactive workshops offered deep-dives into of-the-moment topics, and more than 50 breakout sessions gave attendees the opportunity to gather insights on cultivating communities, growing brand recognition, creating data-driven activations, adapting to tighter budgets and integrating omnichannel marketing strategies.
While speakers shared proven tips and tricks, best practices and trends in sustainability, design, DE&I, tech and more, one theme in particular wove throughout several sessions: the importance of building one-of-a-kind experiences. In his keynote, author Brian Solis asked the audience, "What are the moments that serve as your signature experience?" Likewise, Kevin Calabrese, avp-brand design and head of experiential creative at AT&T, posed the question, "What's something only your brand can do?"
Using a metaphor that tied perfectly into EMS 2023's "Let's Grow" theme, Allison Crooker, director-event content at VMware and founder of the Event Content Council, said event content is the soil of events, and extraordinary content grows extraordinary events.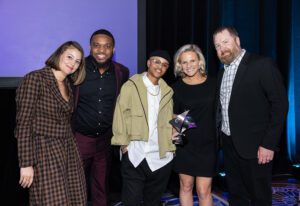 "You can't give people what they expect; that's ordinary content," she said. "You have to give them something unique that you can't get anywhere else."
And EMS did just that. For the first time, the Hall of Ideas, with more than 60 exhibitors, served as homebase to three EMS venues—EMS Theatre, Highmark Hub and Implecho Theatre—that hosted breakout sessions. Giving off a silent disco vibe, headsets provided by Implecho at each seat in the theatres directly connected the audience to the speakers, blocking out ambient sound from around the hall. The EMS Cafe powered by MC2 kept attendees hydrated and caffeinated, and networking lunches hosted daily in the Hall of Ideas allowed attendees to fuel up, recharge, participate in lunch-and-learns and explore solutions throughout the show floor. Plus, the Hype Agency Puppy Area in the hall gave attendees the chance to play with dogs from Michael's Angel Paws, a local nonprofit.
The festivities continued into the evenings with an Opening Reception and Happy Hour sponsored by Ev&Ex Agency, the Ex Awards Gala presented by Freeman, inaugural inductions into the Hall of Fame, Sparks' Women in Events Ladies Night at AREA 15, and The EMS Networking Dinner at Mott 32. While most days were spent inside Caesars Palace's conference center, attendees took advantage of outdoor activities, like early-morning 5K fun runs and poolside guided meditations (new this year). The show wrapped poolside with The Big Recap, in which EM editors outlined the week's top takeaways and biggest themes, raising a glass to 2023 and the official countdown until next year's event: April 24-26, 2024, at the MGM Grand Hotel & Casino in Las Vegas.
WORKSHOPS AND KEYNOTES
Kicking off EMS 2023, The Moth Storytelling Workshop and the Data and Measurement Workshop were standing-room only, with highly engaged participants. Anna Roberts, manager of MothWorks at The Moth, broke down the five core elements of a story and then led attendees in crafting and sharing of their own personal stories to harness the power of storytelling in communications. Next door, Ben Grossman, chief strategy officer at Doner Partners Network, used real-world examples to illustrate the "Six Key Data Dimensions" in marketing, and John Capano, managing director of Ev&Ex Agency, got participants up from their seats to partake in hands-on group activities that taught them about KPIs and metrics.
"You don't have to measure everything; you just have to tell a good story with the data you're getting," Capano said.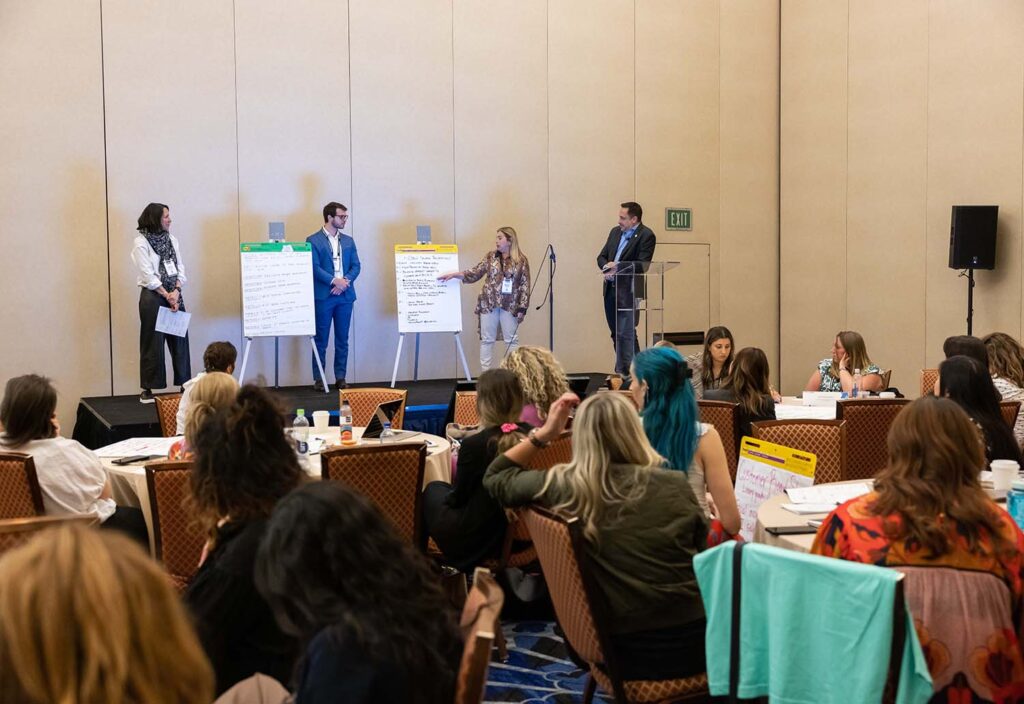 In addition to getting pumped for the day with breakfast, a live DJ and trivia challenges, attendees learned about creating next-generation customer experiences, cultivating the energy exchange and looking at the role of events in 2023 from keynote speakers. Brian Solis, author of "X: The Experience Where Business Meets Design," highlighted the importance of creating positive personal experiences that meaningfully connect brands with consumers. He pointed out how easy it can be to get caught up in the tech that will deliver digital experiences in today's digital-first world, but he advised that the human element is essential to consider when writing the next event playbook.
"Experiential innovation is the result of empathetic design," Solis said. "Empathy is the gift we give ourselves in order to give the gift of experience to someone else."
Michael Barclay II, evp-experiential for Essence Ventures, defined the "energy exchange" as the transfer or transformation of energy that occurs within an event, involving emotional, physical, social and sensory energy. He charted three steps for cultivating the energy exchange: Choose your community wisely and make sure you have a deep understanding of it, create boundaries and safe spaces, and leave room for magic by being flexible and knowing when it's worth the pivot.
"Determine what it is that you're trying to create when it comes to energy exchange," Barclay said. "Think, what are you going to give and what's going to come back and what is the platform you're going to create that's going to cultivate that opportunity for that exchange to happen. So determine that and also ensure that it aligns with the brand, of course."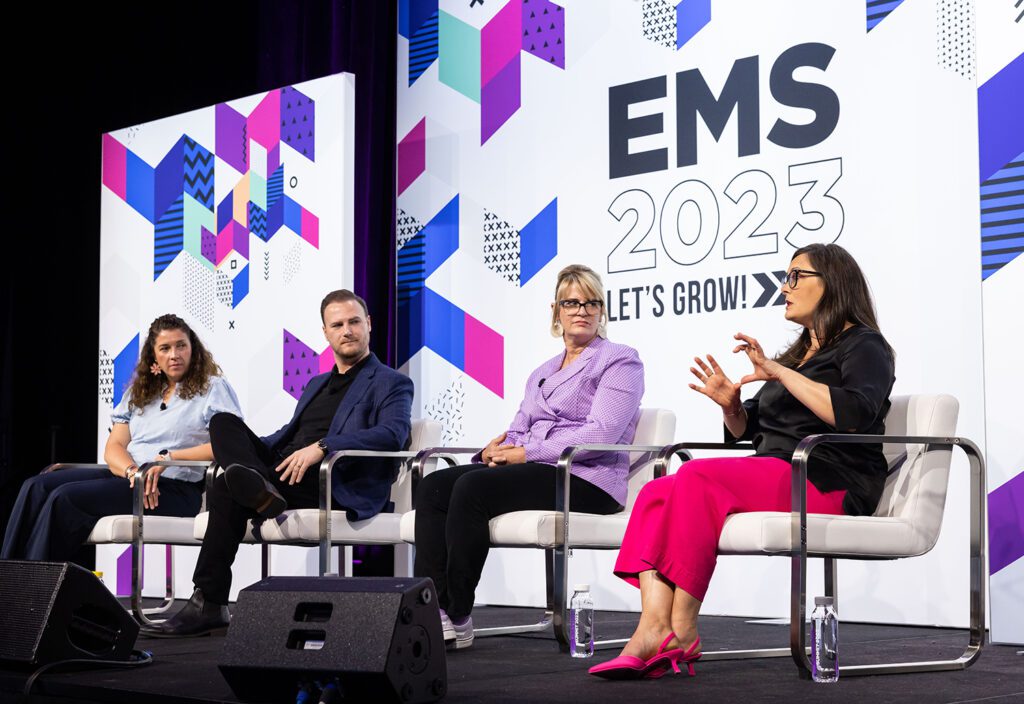 For EMS's final keynote, attendees listened in on a candid conversation from a power panel made up of Kerry Chalmers, director-strategy, planning and partner events, corporate marketing, Cisco; Kevin Calabrese, avp-brand design and head of experiential creative, AT&T; Suzette Ford-Duffus, head of global events, Taco Bell Corporate; and Elizabeth Malafa Kurman, head of experiential marketing, Under Armour. Pointing to case studies from their own brands—such as Ford-Duffus reminiscing on the success of "The Bell," Taco Bell's limited-time hotel and resort in Palm Springs in 2019—the four executives discussed the impact of experiential marketing, its biggest opportunities, and trends on the horizon.
"When you look at all the forms of communication in marketing, experiential has the greatest opportunity to make a conscious and unconscious difference. I believe our industry can do it best," said Calabrese. "If we can remember that, and sort of zoom out from the tactics and executional mindset we find ourselves in with ever-shrinking timelines and budgets, I really do think we can grow the industry by educating, talking about the impact experiences can bring brands, and brand-building with customers in a unique way, whether it's digital, physical or virtual."
The group also talked about growth strategies, including a smaller, but stronger, approach.
"When we talk about growth, we talk about results and innovation. Now more than ever before, we clearly see the value of events and experiences we created from brand awareness to customer engagement to lead generation," Chalmers said. "There is just so much more our teams do here, and it's not necessarily growth that's 'more' but growth that's richer and deeper."
More Scenes From EMS 2023:
Photo credit: PWP Studio
---
Mark your calendars for Experiential Marketing Summit 2024, April 24-26 at the MGM Grand Hotel & Casino in Las Vegas.