There are many exciting ways to use 2019 trends to make your events look polished and playful, but personalization is arguably the most versatile and important trend. Event planners should engage guests with branded and personalized items, excite with modern details and luxurious textures, and enable connectivity with updated tech features for successful events this year.
CORT Events' personalization services, including custom design assistance on dozens of products, provide an elite level of service that lends distinction to every event. CORT's personalized products arrive ready for use, allowing event planners to trust that their furniture will be delivered on time and look exactly how they had planned. Whether it's a company logo or a custom graphic on a bar, lighting, ottoman cover or pillow and more, clients want customized furnishings and décor that reflect their unique design inspiration. This year, elevate any event or gathering with these bespoke products: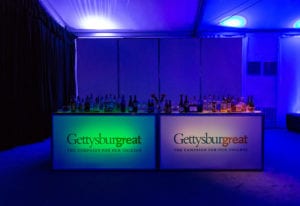 Lighting: Create a mood with CORT Events' Luna Lighting Collection. These versatile lighting fixtures allow event planners to customize the sides and top of the Luna Pedestal or Cocktail Table with a company logo or custom graphic. The playful light that Luna Columns provide add an effortless ambiance to every venue and can also be customized with a combination of pedestal logos.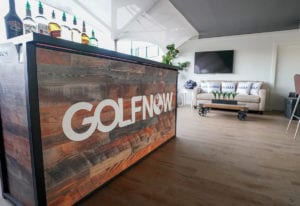 Bar: Whether displaying a client's logo or custom graphic, the Posh Bar comes with endless personalization options. Consider the Maxim and Midtown Bars as additional options for customization.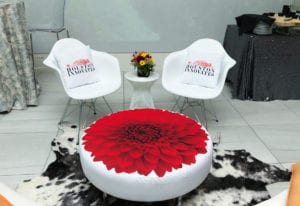 Soft Seating: Branded pillows can add a custom element to any event, but to take things another step further, event planners can take advantage of personalized soft seating options. CORT Events' Endless Round Ottoman can transform a simple piece into a statement. Other customizable pieces include the Sally Stool and Vibe Ottoman, adding a pop of personalization in unexpected places. Customized covers and pillows are a great option for adding that personal touch to an office space or future event, as these items are provided upon an event's conclusion.
Custom events that speak to your client's unique aesthetic and brand story are paramount in 2019. Add a touch of exclusivity to an event and make your client stand out with personalized elements that provide a true one-of-a-kind experience. These personalized products will help you bring a custom charm and elegant event trends to create an event unlike any other!
---
Kevin Dana is executive director of marketing and product development at CORT Events. To learn more about CORT's exhibit and event rental collections, visit www.cortevents.com.