CAMPAIGN: CADILLAC ELECTRIQ THEATER, MOBILE TOUR
CLIENT: CADILLAC
AGENCY: JACK MORTON
---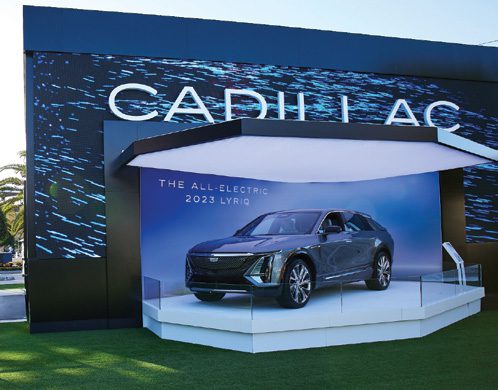 Cadillac is an iconic American luxury brand. For more than 120 years, it has been hailed for its engineering innovation and breakthrough design. But now the brand is at a turning point. It is charting a bold, new future with an all-electric portfolio. That future begins with the launch of its all-electric LYRIQ.
The challenge is Cadillac is not recognized as an EV brand, and among its luxury competitors lacks brand relevance. It also struggles from an outdated brand image. To change these perceptions, we needed to develop an epic experience that would support the launch of Cadillac's all-electric LYRIQ and future vision and demonstrate to consumers why Cadillac should be at the top of their wish lists.
People love escape and being transported into alternate realities. So, we embraced the power of escapism and combined it with the power of immersive technology to transport people into an amazing alternate future.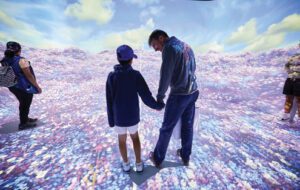 Introducing the Cadillac ELECTRIQ Theater, a 360-degree immersive multimedia experience. Drawing upon Cadillac's bold history of innovation, we took audiences on a journey from nostalgia and admiration, to wonder and inspiration, exciting them with Cadillac's vision for an inclusive, all-electric future world.
An ambitious technical achievement, the Cadillac ELECTRIQ Theater was among the first custom-built immersive theater experiences of this scale to tour the country with appearances at the Miami Open, U.S. Open, PGA Championship, and the North American International Auto Show. Entertaining luxury audiences across the country.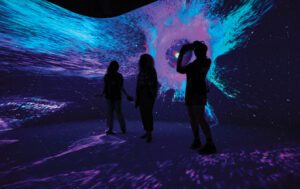 The Cadillac ELECTRIQ Theater successfully melded surreal art and breakthrough creative technology to tell a bold, inspiring brand story that resonated with luxury consumers and produced the most dramatic collective brand lifts in Cadillac's recent experiential history. The results surpassed all expectations generating: +17% Lift in Opinion, +11% Lift in Consideration and a 14% lift in the primary client objective Brand for Me— seven times the goal.
---
CONTACT INFORMATION: