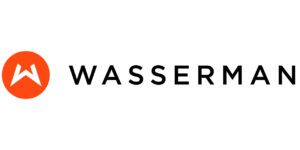 COMPANY CULTURE: We are a close-knit team of diverse individuals who share one common goal: to disrupt the experiential marketing industry with the most unique and memorable experiences imaginable on behalf of its clients.
TeamWass is comprised of some of the smartest minds in the industry – from creative, to client services, to production – who work synergistically to produce world-class experiences. And every action we take is backed by thorough research, rigorous data-analysis and an unyielding focus on our clients' goals.
FLEXIBLE POLICIES: Wasserman is steadfast in its commitment to meet the evolving needs of our employees. We maintain a welcoming, collaborative, and creative workspace – allowing our employees the flexibility to work how best fits their needs, while also best supporting the overall function of their team. That means offering fully remote, fully in-office or – most often – a hybrid of the two.
GREAT WORK: We are fortunate to work with progressive, forward-thinking, and fun companies, who are willing to push the limits of creativity and technology in order to create incredible consumer experiences. The most gratifying experience is seeing the consumers truly engage with the event or promotion, and to witness our energy and research come to fruition in the form of a memorable, successful activation.
LEADERSHIP: Experiential employees fall within Wasserman's Brands & Properties division, which serves the broader ecosystem of entities who look to work in and around sports, music and entertainment. We are closely intertwined with other groups within the Brands & Properties division and across Wasserman as a whole–including brand accounts, creative and research and insights–making us an even more well-rounded and thoughtful partner to our experiential clients.
The Experiential team's "fearless leader," Fred Porro, has led the experience group at Wasserman for nearly 10 years. Fred epitomizes determination, perseverance, and passion for the experiential industry–and his devotion to the team's success is a constant source of inspiration.
TEAM TESTIMONIALS: 
"My time at Wasserman has been invaluable.  Despite not having been here for even a year yet, I feel like I immediately became a part of this small family that really works together to succeed at every single level.  Being able to work alongside every team is a special opportunity that not many people can say they are able to do, and for that, I'm extremely grateful.  I can't wait to see what the future holds as we create once in a lifetime activation for the Gen Z demographic."

–Rachel Brandt, Senior Manager, Experiential
COOL BENNIES: At Wasserman, we value a well-rounded employee and provide the benefits and programs to support at an individual level, including unlimited paid time off for exempt, full-time team members and an impressive three-month parental leave policy for all employees. In addition to these benefits and more (401K matching, flex spending, medical, dental, vision, life insurance and disability), TeamWass has fun! Employees enjoy frequent company happy hours, anniversary and birthday celebrations, and holiday parties, as well as the seasonal fan-favorite: summer Fridays.
In support of mental health and overall well-being, Wasserman offers all global employees complimentary memberships to the HeadSpace meditation app. In the physical fitness space, we are partnered with ClassPass and Active&Fit Direct to provide opportunities for our U.S. employees to get moving. We also feature extensive DE&I programs and initiatives, comprehensive learning and development programs, and all-company forums.
---
CONTACT INFORMATION:
---
FEATURED LEADER Q&A WITH SVP MATT FASANO
What's different about your company in 2023 versus 2022?
We've grown the business in several key areas this past year – new team members, new clients, new capabilities, and new partners. In the past 12 months, we've added 499 new team members. We've welcomed 29 new clients including Molson Coors, Red Bull, Sonic, adidas, Dunkin, and more. We've launched new consumer experiences and enlisted the support of several new vendor partners.  Momentum is strong and our clients and team are bullish on an exciting year in experiential!
Finally, Riddle & Bloom – who joined Wasserman in April 2021 – officially rebranded as Wasserman Next Gen. This rebrand and deeper integration into the Wasserman family elevates our focus on driving value for brands through meaningful engagements with the next generation of consumers.  To break through with teens, college students, and young professionals, cultural relevance is key.  Wasserman Next Gen will continue to achieve this for our clients by leveraging exclusive access, multi-year partnerships, and a robust network of students and alumni while integrating Wasserman's 20+ years of experience driving consumer engagement across music, sports, and entertainment.
Describe what makes your agency unique—how are you different from the competition?
We're an insights-driven, audience-focused agency that brings strategic and executional excellence to our work. But what will always differentiate us from competitors is our culture. More on that soon.
How is the industry evolving for the better?
Consumers expect more out of their interactions with brands, and the bar for impactful consumer experiences continues to be raised. Connectivity across platforms and consumer values is the standard, DE&I and sustainability are key pillars in consumer experience design, and new innovations that emerged from the pandemic are enhancing traditional physical experiences. There are a lot of exciting things happening in the industry with consumer expectations serving as a driving force.
What new skillsets or roles is your company focusing on now, and why?
We're excited to be hiring for roles across multiple departments, including Accounts, Production, Creative & Design, and more. We're of course focused on functional skillsets and commensurate experience relative to each position, however, cultural fit is always critical for us. 
As a leader, what's different about you?
I love the challenge, the hustle, and, most importantly, the people. I've been fortunate to work with a few brands and agencies throughout my career, but the key pieces I always come back to are 1) Each day brings something new. Whether it's tackling a unique business challenge for a client, troubleshooting something on the fly out in the field, or charting a new growth area for the business, there is always an opportunity to push our thinking. 2) We are better when we're in motion (which is pretty much all the time). The hustle is real, and it builds an energy that keeps me inspired for the work we do and the value we create. 3) The people and culture make Wasserman the special place it is. Over the years, I have found that whatever the challenge, we've succeeded because of our team's unwavering commitment to each other and to our clients. 
What is the key to a great culture?
I don't think there is any one thing that creates or defines a great culture.  For us, a strong culture is grounded in a couple of key areas. It starts with the people–competent team members passionate about the work they do and the service they provide who believe in a mutual respect. Layer on an environment people enjoy – both physically and socially for lack of a better term–and people tend to be more productive and fulfilled when they're engaged. If the physical environment and ways of working aren't engaging, you can see it in productivity and morale. Finally, ensuring the team feels recognized and appreciated both at the group and individual levels. It comes to life in the traditional acknowledgements within a company but needs to have the "connective tissue" throughout all connection points and at every level of the team.
Given your agency's successes, what approach and philosophy do you take to business?
We are driven by an unrelenting pursuit of better, of pushing the bounds of what's possible for our clients. Our purpose is to transform and advance brands, businesses and careers, empowering clients to create culture and impact audiences.
Your No. 1 piece of advice for those joining the industry?
There's so much to learn in the agency world – take it all in! It's a unique environment where we build and bring new ideas to life, solve real business challenges, learn different categories and verticals, and establish relationships with people from all different geographies and walks of life.