Our Curated List of Not-So-Tourist Attractions for the Idea-Seeking Event Marketer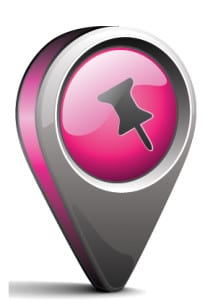 Traveling on business? Have a half-day to yourself? In this series, we explore popular event destinations and mine our sources for lesser-known sites of inspiration. From unbelievable food and beverage adventures to immersive entertainment to, as you'll see below, a course in food porn production… consider it a dose of professional development for the full-time experience builder.
It's the home of (really good) coffee, salty dogs and the Space Needle. And Mt. Rainier looms in the distance as a constant reminder that in the Northwest, big mountains, and equally big inspiration, lies at your doorstep. In selecting Seattle, we engaged our secret weapon and her insiders: Group Editor Jessica Heasley, a native of Seattle. Without her, we would have likely inserted an uncomfortable number of Tom Hanks and Meg Ryan references into this report. So, you're welcome. Presenting our picks from the Emerald City—no sleeping allowed.
---
Tillicum Village 
Location: Blake Island (via Pier 55, 1101 Alaskan Way, Seattle)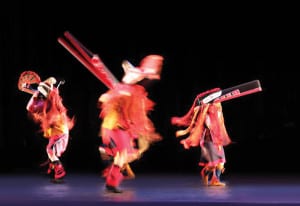 Grab a seat on the Argosy Ferry and cruise to Blake Island in the Puget Sound for an authentic Northwest Native American experience and opportunity to "Walk in Chief Seattle's footsteps." Employees dressed in authentic Northwest Coastal Native tribal garb will greet you before you feast on clam nectar and alder wood fire-smoked whole salmon in a cedar longhouse. Afterward, story-based performances (enhanced with 3D projection, no less) will bring the culture to life. The experience wraps up with free time to visit a gallery of Northwest artwork, a totem pole carving and stroll beaches and trails on the island. A cultural immersion sure to delight the experience builder.
Experiential nods: artifacts, storytelling, excursions
More info: argosycruises.com/tillicum-village
---
Hot Stove Society
Location: 2000 4th Avenue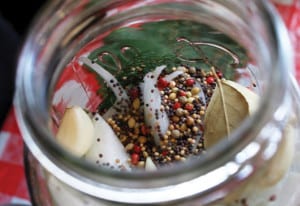 Take a class at the Hot Stove Society and learn how to shoot your food (or your event's food) from the best angle and in the best light. Aside from food photography, classes range from broad to super specific—like Knife Skills or World Famous Triple Coconut Cream Pie or Boost Your BBQ IQ. Take one on your own, or grab your colleagues for a custom team-building class with collaborative cooking exercises like Iron Chef Battle or Mystery Black Box. Go on, get your Gordon Ramsay on.
Experiential nods: team building, internal events, culinary trends
More info: hotstovesociety.com
---
Ghost Alley Espresso
Location: 1499 Post Alley, Pike Place Market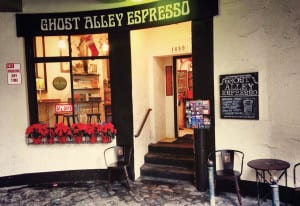 Seattle is a coffee mecca, and while you may be tempted to hit up its most famous coffee house (the original Starbucks is just steps away), we suggest you check out one of the independents. Head to Ghost Alley Espresso for a buzz in an intimate, eclectic atmosphere underneath Pike Place Market. While you're down there, check out the infamous Gum Wall, a crowdsourced gem of chewing gum blobs, coins and patterns affixed to a brick façade. Though the city scrubbed it clean for the first time in 20 years in the fall of 2015, citizens have made certain the tradition sticks. Fun fact: TripAdvisor named it one of the world's top five "germiest" tourist attractions in 2009, second to Blarney Stone in Ireland.
Experiential nods: culture, culinary trends, crowdsourced art
More info: ghostalleyespresso.com
---
Century Ballroom
Location: 915 East Pine St.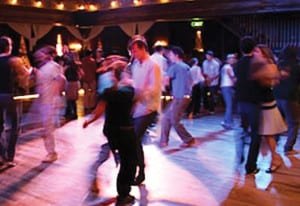 Most event marketers are by nature party people, and there's no bigger life of a party than a dancer (good or bad). Hone your dance party skills in one of Seattle's most happening and diverse neighborhoods in the Century Ballroom at the historic Odd Fellows Hall. Fun fact: the ballroom was featured in a "10 Things I Hate About You" movie scene—'90s teens, you know what's up. The spot offers dozens of classes from West Coast Swing to Kizomba (some say it's more sensual than Tango, so be careful with this one) . One reviewer called it the "Cathedral of partner dancing in Seattle," but you're encouraged to fly solo.
Experiential nods: choreography, fitness, partner activities
More info: centuryballroom.com/home
---
Flee
Location: #108-2222 152nd Ave, NE, Redmond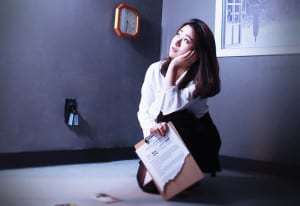 "Escape rooms" are having a moment. Locked in an environment with a mystery to solve, participants must use clues and their noggins to escape the room before the time limit is up. It's the ultimate group exercise and brain workout. And brands are catching on. (Recently, Ford activated a first-ever drivable "Escape the Room.") At Flee, players can take on the roles of trapped hostages or investigative agents. To top it off, Flee offers storage lockers, making it the ideal pre-flight activity. Score.
Experiential nods: Design, discovery, teambuilding
More info: fleeescape.com
See also:
• Experiential In… Nashville
• Experiential In… New York City
• Experiential In… Denver
This story appeared in the August 2016 issue