WestJet Christmas Miracle Hits Social Media High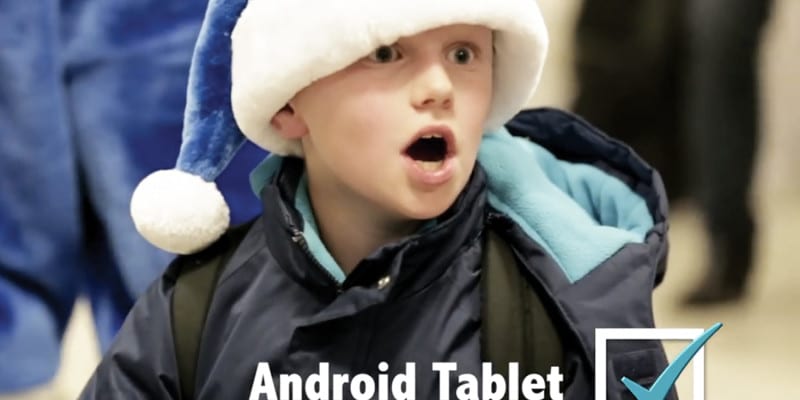 Agency:
THE TAYLOR GROUP
MOSAIC
STUDIO M
GLOBACORE
Awards:
EX AWARDS — BEST P.R. STUNT
So much more than a mere one-time stunt, this program turned a surprise and delight experience for 250 consumers into a social media sensation that exceeded all p.r., awareness and brand perception goals. Kudos, too, for the impressive on-site set, hidden cameras and proprietary technology it took to pull it off.
After filming the stunt start to finish, WestJet systematically promoted the video online, leading to a record-breaking viral result and proving that event content is a viable buzz generator that can extend the value of the live investment.
Holiday travel is often hectic or, at the least, typical, and airports tend to be the last place we expect to feel happy—unless we're leaving them. To create a memorable and lasting experience for 250 passengers last year, WestJet activated the holiday stunt "Christmas Miracle." The Canadian carrier set up virtual kiosks at two international airports for two Calgary-bound flights. Passengers scanned their boarding passes prompting a live video stream of a virtual WestJet Santa Claus asking them—by name—what they wanted for Christmas.
In WestJet's nearby Digital Command Center, a team of more than 150 volunteer "WestJetters" became Santa's Helpers and purchased and wrapped personalized gifts for all the guests aboard the two flights. When the passengers got off the plane and headed to baggage claim they discovered a holiday paradise with decorations and lights. Then, they watched as the festively decorated carousel roared to life and brought down not just their luggage, but also the gifts that each had requested merely hours before. One passenger even got a flat screen TV. Seriously.
Nineteen hidden cameras captured the experience and guests reactions from departure to arrival. The video was unveiled on WestJet's YouTube page, which set off a viral sensation. The brand offered to provide free flights to reunite families in need through its longtime partner, Ronald McDonald House Charities, once the video reached 200,000 views. The brand followed up with a carefully crafted communication plan involving social media, press releases and a broadcast media tour to spread the video's love.
The video got some 35 million views on YouTube and was one of the most watched viral ads of 2013 worldwide, exceeding the brand's goal of 500,000 views by 7,000 percent. In addition, the brand reported revenue year over year increases of 86 percent, boosts in bookings of 77 percent and visits to WestJet.com up by 100 percent.