Cadillac Reaps the Benefits of Customization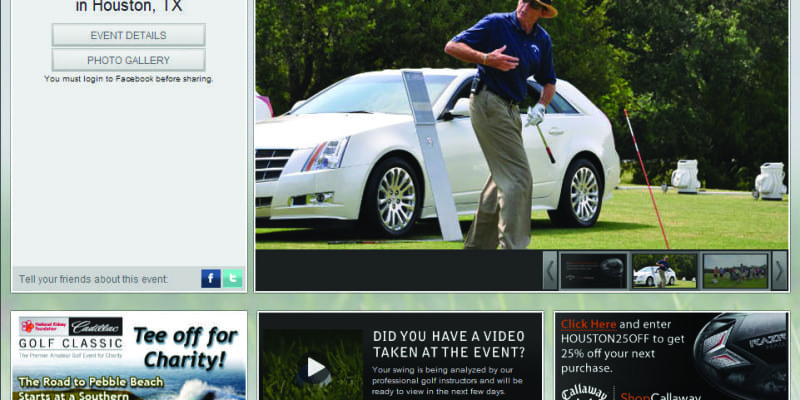 Agency:
JACK MORTON WORLDWIDE
ESHOTS
Awards:
EX AWARDS — BEST EVENT-RELATED WEBSITE OR PORTAL
Cadillac marketers know the importance of personalized experiences, and that knowledge extends to the automaker's online presence.
Cadillac gave its current owners and owners of competing vehicles a highly personal live and on- line experience that began with the Event Portal as a key touch point. Once an invited participant decided to take part in one of Cadillac's events, he or she input a unique 14-digit code into the site. That code triggered a custom user experi- ence while also providing analytics for the brand, including all-event aggregation and event-specific analysis. The code also prompted the event microsite to change according to the users' progress through the site and their engagement with the live event.
Pre-registration features included video previews of events and detailed schedules, the post-registration area had controls for sessions, agendas and venue details, and the post-event page was full of follow-up features like event videos and feedback forms.
At the live event, the brand gave each attendee a VIP pass that Cadillac could use to track activity—what displays they visited, what vehicles they drove, and whether they participated in photo and video ops—all of which were fed back into the system to further personalize customers' post-event interactions with the microsite interactions. Twenty-one percent of visitors to the site registered for an event and, through the program's first several months, Cadillac sold 673 vehicles to event participants, representing a 1.67-to-1 revenue-to-cost ratio.