Sears' Flash Mob Cooks Up Interest in Chef Challenge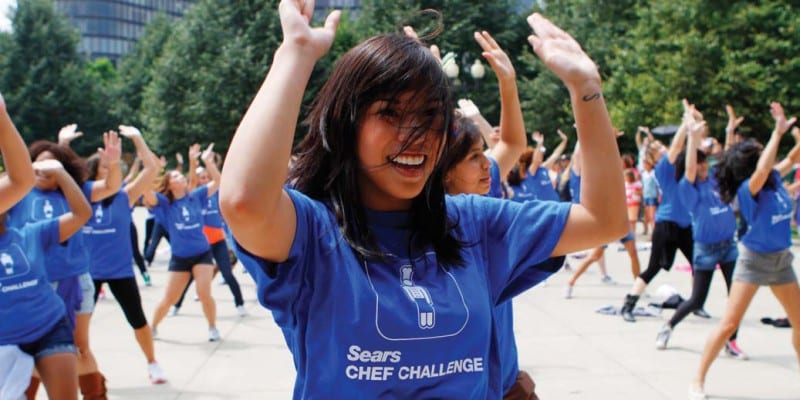 Sears organized a flash mob at Chicago's Navy Pier to drive consumer interest in its Sears Chef Challenge cooking competition, at the brand's Kenmore Live Studio pop-up shop that night. Part of a series of events, the competitions awarded the winners of each round with various prizes, including kitchen appliances and a donation to the charity of their choice. The surprise dance routine took place in Gateway Park and inspired passersby to shoot videos and photos that, once posted online, extended the reach of the event.
"We started seeing the flash mob being tweeted and our Facebook followers saying they couldn't believe we pulled this off," Shawn Pauli, VP, Appliance Operations at Sears, says. "One hundred and sixty two people showed up for the live event that night at the Kenmore Live Studio, and 15,000 viewers tuned in via Ustream."
The flash mob started with 20 professional drummers and 10 dancers and then grew to include 200 trained volunteer dancers. The routine incorporated Sears kitchenware like pots, pans and spatulas into the choreography and then the dancers tore off their shirts and jackets to reveal branded blue t-shirts with a QR code on the back, which consumers scanned with their phones for more information on the Chef Challenge and the event that night. An edited version of the flash mob aired on 1,000 websites during a three-week ad buy.