George P. Johnson Grows a 'Creative Garden' Exhibit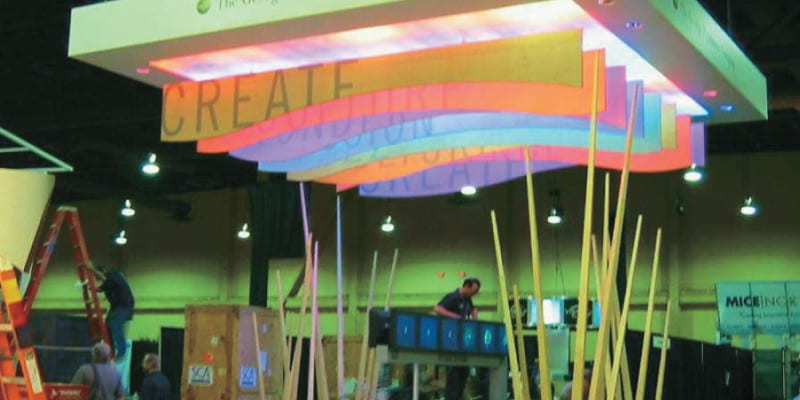 Awards:
EX AWARDS — BEST TRADE SHOW EXHIBIT
George P. Johnson turned the spotlight onto itself to hype its own exhibit at an industry trade show. The Create campaign marked the first time the company had launched a marketing program for its own services. The agency sought to collect leads, have some qualified one-to-one conversations, demonstrate the benefits of integrated event marketing to prospects, and stand out at the show.
The Create effort played out in direct mail, on gpjco.com, at the booth, and inside an email newsletter. A pre-show mailer invited pre-registered attendees into a private 30-minute workshop at the show. On-site, the workshops discussed the industry and the role George P. plays in it.
The wood and fiberglass booth formed a "creative garden" that nurtured ideas and casual conversations. A six-screen animation loop demonstrated various company offerings.
All goals were bested, in a big way. Leads, Web site traffic, and brand recognition all spiked. RFP requests exceeded the program's total goals within 30 days after the show ended.