Facebook IQ Live Tour Brings User Data To Life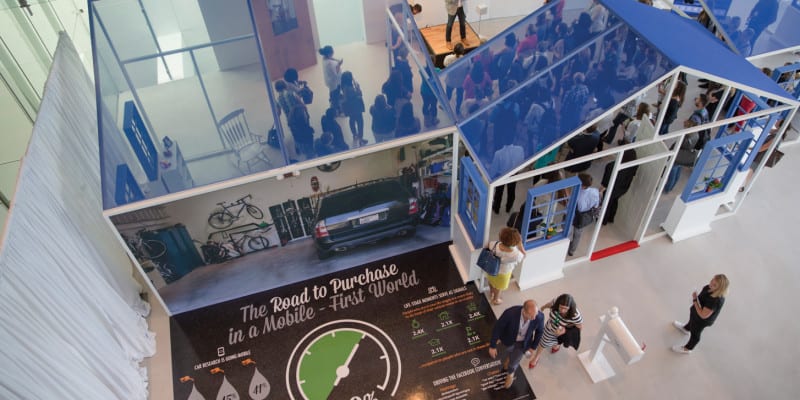 Agency:
MOMENTUM WORLDWIDE
Awards:
EX AWARDS — BEST EVENT/ENVIRONMENT (B-TO-B)
For the launch of Facebook IQ, a new insights division, Facebook needed to bring consumer data to life in a way that would keep the attention of busy mid-level to senior-level advertising and marketing executives for a full day of learning. So Facebook built an explorable "neighborhood" with a park, market, café and more stocked with actors that supported a two-way dialogue between experts and attendees, and provided an immersive look at why and how consumers share on the platform.
Facebook IQ Live: Finding the Extraordinary in the Ordinary brought to life hard data through engaging installations, which attendees explored solo or through group tours. Like IQ Park with faux grass, a Summer Stage, picnic tables and an Instagram Café with an "ingredients wall" highlighting Facebook client case studies. Or IQ Home, where attendees learned about parenting insights from the nursery and car-buying behaviors from infographics in the driveway. At the 40-foot-wide Year of Extraordinary Wall, attendees could view a timeline of holidays Facebook users post about.
Detailed touchpoints like hidden Easter eggs with more insights for those curious enough to find them, and surprise swag and research in the IQ Mailbox no doubt helped attendees grasp the research—and feel they lived a day in the mind of their target Facebook user. Like.