Bud Light Sponsorship Targets Hispanic Soccer Fans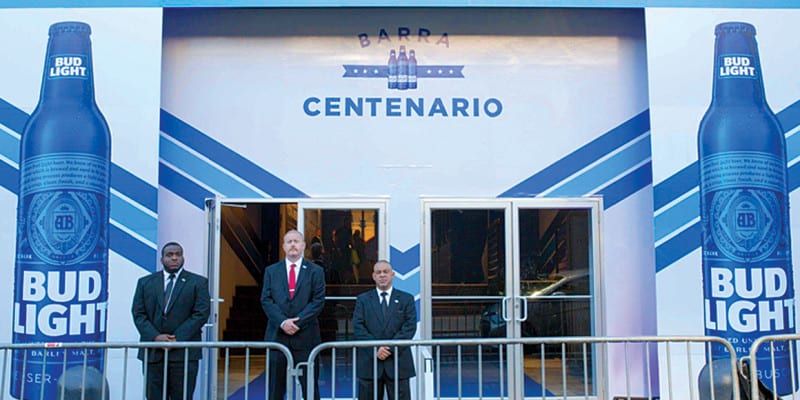 Awards:
EX AWARDS — BEST MULTICULTURAL EVENT CAMPAIGN
Copa America is Latin America's biggest soccer tournament, so when the competition headed to the United States for the first time in celebration of its 100th anniversary, Bud Light seized the opportunity to kick it with Hispanic beer drinkers. The brand's Barra Centenario experience was a chance to position itself as the beer of choice among Hispanic millennials and to speak to the demographic in an authentic way. Live performances, an art gallery, Latin bites, customized photo ops and plenty of ice-cold brews made it happen. The results: 100 percent positive sentiment from more than 2,000 attendees.
The experience began at check-in, where attendees received custom bracelets representing the team of their choice. In The Gallery, they could view large-scale artworks created by artists from their team's corresponding country that paid homage to those competing in the tournament. From there, the full Barra Centenario experience was unveiled. A movie-sized screen played the "Bud Light Party" while the "Hero Bar" and a mural of Mexican soccer player Chicharito served as an introduction to the space. On The Patio, attendees could view projections of the game or chow down on fare from local Latin food vendors. There were also interactive three-on-three soccer tournaments to catch, and of course, plenty of ways to amplify all the action on social media with an on-site Giphy booth, custom Snapchat filter and a live-stream of the event on Facebook Live.
Performances by Venus X, Que Bajo and Princess Nokia, and a surprise performance by rapper Tego Calderón capped off the evening, ultimately generating 52 million social impressions. Can we get an olé?