Axe Embarks on the World's Dirtiest Tour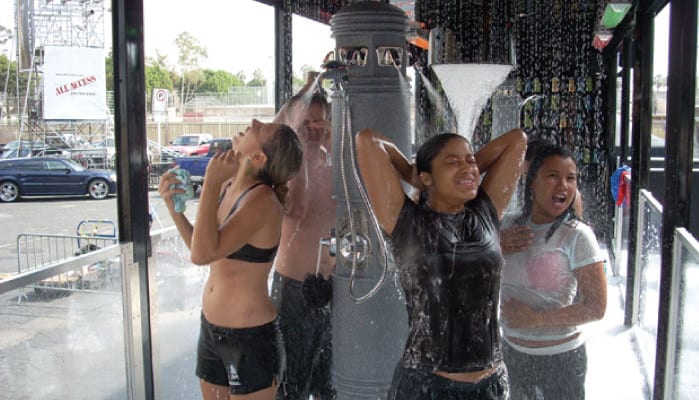 Awards:
EX AWARDS — BEST MOBILE MARKETING PROGRAM
To promote its new shower gel to 18- to-24-year-old men, Axe tapped into the little boy inside every grown man with the World's Dirtiest Tour. The 110-foot-by-45-foot footprint (pulled by four semi-truck haulers) gave young men the chance to get dirty… seriously dirty. It consisted of three dirty stations: Artsy Fartsy, where consumers covered themselves in body paint and pressed themselves against a canvas; the Human Sundae, where visitors got inside a sundae 'boat' and covered themselves in toppings; and the Dirty Roll, the perfect activity for couples. It consisted of a 50-foot-by-12-foot hill that couples rolled down arm-in-arm while on-lookers used guns mounted on the side of the hill to spray them with grimy substances of all kinds.
All this good, unclean fun led visitors to the most important station of all—the clean station. Here, a shower experience included disco lights, music, a foam machine and a rain wall where participants could clean up using—you guessed it—Axe Shower Gel. Clothing was provided for those who didn't want to ruin their duds.
It was all part of a larger effort that included an online World's Dirtiest Film contest. The winner was flown to Los Angeles to recreate the video on "Jimmy Kimmel Live!"
More than 415 user-generated videos were submitted with more than one million online downloads of the final cut of the World's Dirtiest Film. Consumers spent an average of 17 minutes going through the footprint with more than 1,465,000 consumer impressions. Eight of 10 consumers said the event was "awesome" or "really good," and 76 percent of guys who participated said they are likely to tell their friends about the WDF event.