SoBe Ties onto a 31-City Ozzfest Sponsorship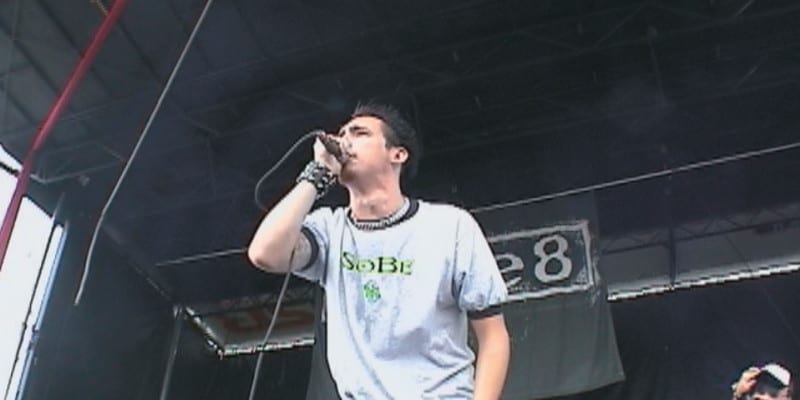 Awards:
EX AWARDS — BEST ACTIVATION OF AN ENTERTAINMENT SPONSORSHIP
One of the industry's original low-media/high-events brands entered the world of music sponsorships with a big bang. SoBe busted out of the gate with a tunes deal used to bump sales and awareness for its Adrenaline Rush energy drink. Tying onto the 31-city Ozzfest was a bold move, and SoBe held on tight along the way with a string of components that fused its brand to the intensity of the alternative metal tour. "The Ozzfest audience felt a bit neglected," says Mike Joyce, SoBe's director of integrated marketing. "These kids are often marketed to and not marketed with."
In-market, the beverage brand spread the word with regional radio spots, promotional overlays, retailer and bottler ticket incentive programs, and an Ozzfest-specific Web site that used staff "call-ins" to create a tour-like feel (photos of consumers at events were posted online as well).
At concerts, it was all about connecting with the five senses. SoBe rolled into venues with a 53-foot branded Adrenaline Theater vehicle that converted into a movie theater. Some 90 consumers at a time slid in for a 25-minute sensory overloaded movie showcasing SoBe athletes and video clips from other edgy flicks. (Air conditioned movie on a 95-degree day? You can imagine the lines.)
The truck featured internal power generators, a digital movie projector, and on-board restrooms (nice touch). Outside the vehicle, samples were served, tattoos were slapped, and bands held autograph sessions. Consumers were "lent" SoBe cameras and sent off to snap pics, then returned them later so the photos could be posted online.
Traffic through the theater topped 33,000 by the end of the tour, with 235,00 samples distributed and sales in Ozzfest markets up a whopping 25 percent during the span of the tour. "I'm now a firm believer of music," says Joyce. "Bringing value to a tour is about more than showing up with samples. There's no better way to connect emotionally than with music, but you have to be an endemic partner with the property."