Cadillac in November wrapped a five-city program that gave luxury vehicle owners the chance to see architecturally renowned buildings and private residences in the newly redesigned 2015 Escalade. "Driven By Design," hosted in partnership with Architectural Digest, engaged conquest consumer-guests (meaning, non-Cadillac drivers) with test drives. The program took place in Chicago in July, New York City in September, Dallas in October, and Miami and Los Angeles in November.
Cadillac invited consumers through direct mail. Once he or she responded, a concierge reached out directly by phone to provide details of the event. "We obviously have owner-loyalty programs, but the focus of this event was really trying to take competitive owners, people driving say a BMW, Mercedes or Audi, and get them into a Cadillac, knowing it's hard to get these folks into a dealership," says Steven Haener, manager-experiential events at Global Cadillac.
Once confirmed, the personal communications between the concierge and guest continued right up until the event. These staffers were on-site when guests arrived, too, offering a familiar and warm reception. The two-day tour program in each market involved four sessions (100 guests each) with a fleet of 25 Escalades and one product specialist assigned to ride in each vehicle and lead test drives.
The tours began with a welcome breakfast or lunch, depending on the time of day, and keynotes from architects selected by Architectural Digest (the magazine also helped curate tour stops in each market). Among keynoters: David Childs, chairman emeritus of Skidmore, Owings & Merrill, who designed One World Trade Center at Ground Zero. The keynotes provided an overview of the three sites to be seen on each tour, as well as each market's individual architectural histories and future visions.
Among tour stops across markets: WMS Boathouse in Chicago, the Alessandro Cajrati Crivelli-developed Holmby Hills spec house on Faring Road in Beverly Hills, the World Trade Center; and Dallas' Urban Reserve, a modern sustainable community. Other Cadillac vehicles were displayed at different stops, including Cadillac's ERL electric-drive system model at Urban Reserve.
Four to five guests rode in the Escalades. They chatted with product specialists, asked questions, and test drives of the vehicle between stops. A designer or architect led guests on the tour stops and highlighted each space's "innovative design and modern technology," themes that mapped back to Cadillac's own design philosophies.
"The Escalade has an iconic design in its own right, but it's also a people carrier and it works well for the tours," says Haener. "They have a right-seat product specialist who rides shotgun and gives an overview of the features and benefits of the vehicle, but it's not over the top or a hard sell, rather allowing them to experience the vehicle in a different environment while they're in this design experience." Agencies: InterSport, Chicago; Jack Morton Worldwide, Norwalk, CT.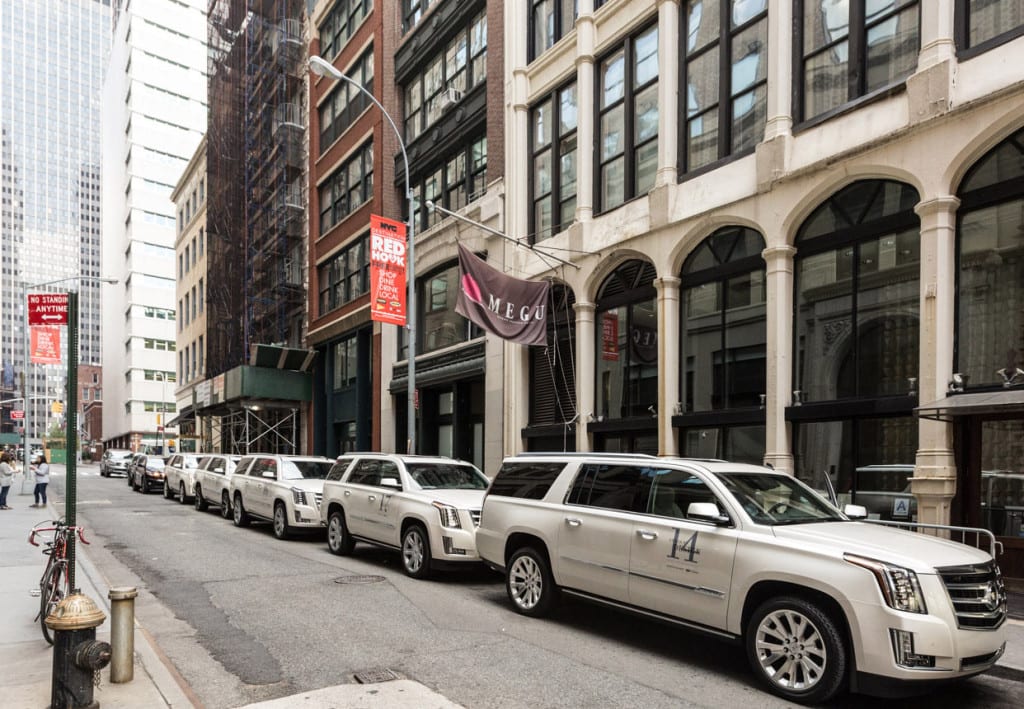 Photo credit: Green Sky Photography