Open floor plans and inspiring environments foster collaboration—and culture
Earning and keeping the industry's top talent today means making an investment in the work environment where employees spend so much of their time. This is especially true in event marketing where creativity and collaboration are paramount to productivity, and "fun" is an inherent part of the product.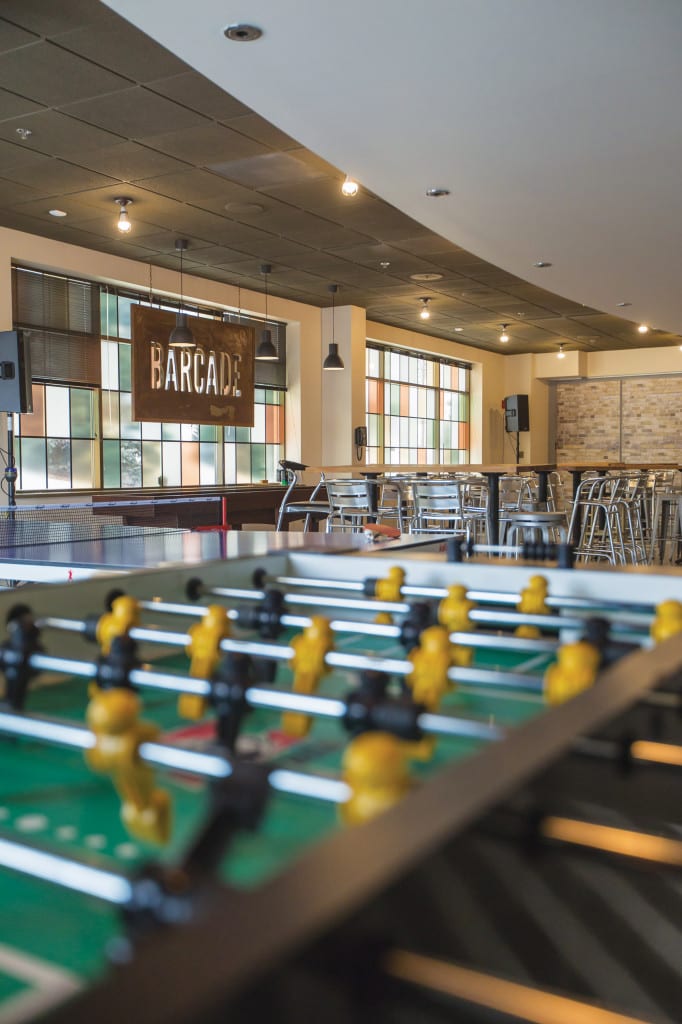 This year's Best Places to Work are crediting open office spaces and a decidedly anti-corporate ambience with the success of their business. Some say taking away the walls fosters the kind of friendly atmosphere that produces great work. Others say their chill hang spaces, lounges, game rooms and bars create just the right kind of vibe, for employees and clients alike. One thing they all agree on: office space matters and it has a powerful impact on the company's product, and culture.
Eliminating office hierarchy by providing an open floor plan is a trend employed by a growing number of event marketing agencies, where collaboration is key. "We're huge fans of open-space offices," says Scott Cullather, ceo at inVNT. "The only enclosed spaces that we have in all of our six offices are conference rooms. We really kind of collapsed the feeling of the caste system or a hierarchy. The open space is hard at first for people, when they first move into it. But it instantly transforms them, and the office itself becomes this furnace of creativity and energy, and all kinds of cool stuff happens. It's sort of formed a tribal mentality for us."
A combination of an open office design and aesthetics is the name of the game at Proscenium. "We created a very comfortable office environment," says ceo Mark Shearon. "We purposely didn't go for a white, modern, somewhat cold look. We've got Victorian wooden floors. We've got brick walls. We all sit out in the same space, so there are no private offices. We all have the same environment, same set of tools." And employees agree that the arrangement is effective. "The vibe every day is like coming to work with a group of friends and hanging out and collaborating. So that's kind of what's special," says Sam Port, a creative associate at Proscenium.
At Grow Marketing, the office's open floor plan is crucial to creating well-rounded campaigns developed by employees from a variety of departments. "As much as we need to be at our computers and heads down and focused on our work, a lot of our good work comes from collaboration," says Cassie Hughes, ceo and co-founder of the agency. "The producers are sitting next to the designers are sitting next to the strategists, and creating an environment that makes it super conducive to do that."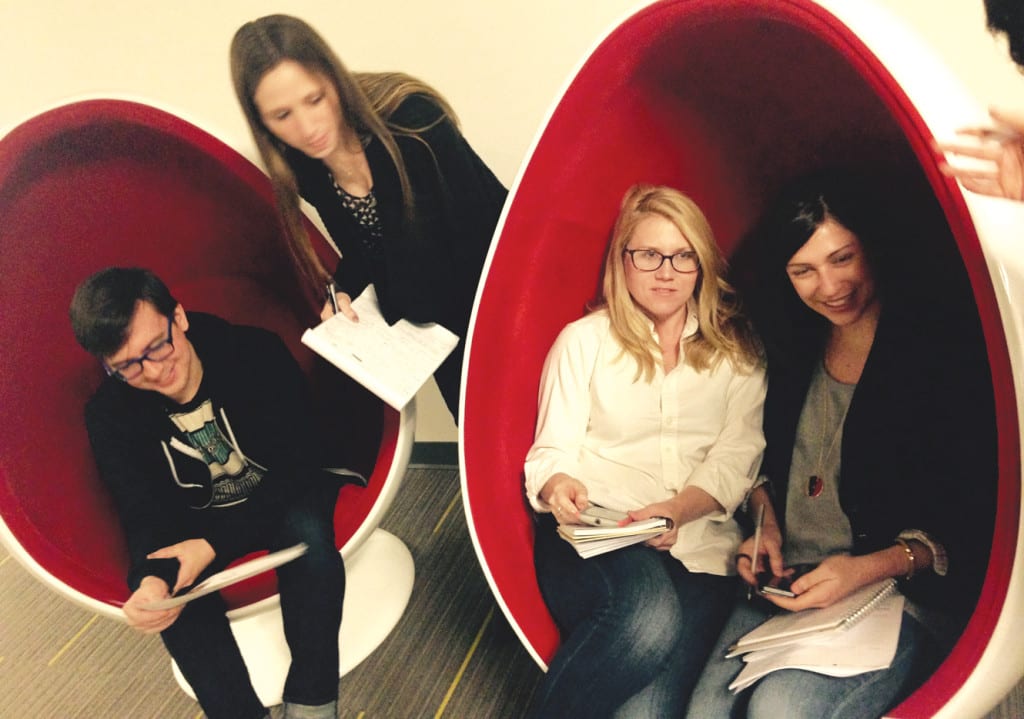 Flexibility is an essential component of the company culture at InVision Communications. "We really try and provide, dare I say, a non-corporate kind of atmosphere," says Valerie Hill, director of human resources, "where people can bring their dogs, and if they need to take off for a doctor's appointment, that's not a problem. They really do try to make sure that when the employees are here, and there is downtime, that we take advantage of that time, and we keep them happy."
Brian Gordon, ceo of Engine Shop, says company culture also plays a pivotal role in creating a positive client experience. "A good culture and happy people, and collaborative people, and a lack of politics, and a lack of cattiness, and all those sorts of things that can emerge in the workplace—the clients feel that. And they feel that people are happy or not happy. And they walk in the office, and there's either kind of a good vibe and good energy, or not. And these things have a direct impact on the work product."
So, whether an agency has 50 employees or 500, today's industry leaders say purging the office of both physical and political barriers is creating happier, more productive workers. And with well-oiled cogs in the machine, it's a smooth ride on the road to success.

See also:
• The List: Best Places to Work in Events
• The Industry Roundtable
• Best Places to Work: Built For Fun
This story appeared in the April 2015 issue