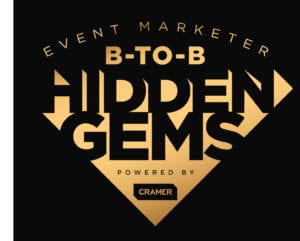 For decades the industry's largest events garnered the most attention—and our editorial spotlight. No more.
Introducing Hidden Gems, the first recognition program focused on b-to-b events with less than 5,000 attendees. Coproduced with leading b-to-b event agency Cramer, Hidden Gems brings to life some of the big ideas, big creative and big thinking—shared by the sector's smaller events.
Congratulations to all of the inaugural winners of Hidden Gems, presented her by category and by attendance level (under and over 1,000 attendees). And get ready for 2020… The second Hidden Gems Call for Entries opens in June.
---
---
This story appeared in the December 2019 issue