Posts tagged with 'sustainability'
Retaining consumers' attention these days is challenging to say the least, but CLIF Bar managed to keep Pitchfork Music Festival attendees occupied with activities designed to amplify festival culture while underscoring the importance of protecting the environment. Equipped with a variety of analog engagements, a charity component and a chill outdoor footprint featuring a hammock...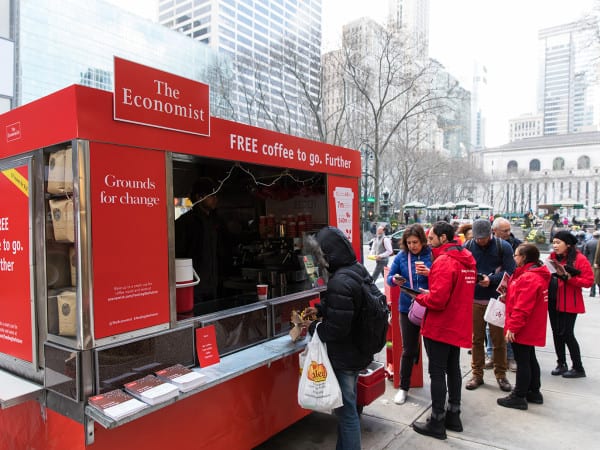 The majority of consumers don't know that biodiesel made from used coffee grounds is comparable to the best biodiesels on the market. In an effort to spread the word, The Economist in April and May took its "mind-stretching journalism" to the streets.