Posts tagged with 'Cheetos'
Cheetos has found its niche in culinary experiences. Building upon the success of its pop-up restaurant last year in New York City, the brand opened a Cheetos-inspired restaurant in Los Angeles, Sept. 18-20, in partnership with Chef Roy Choi, designing the space and menu around a Cheetos flavor that's particularly popular in the L.A. market:...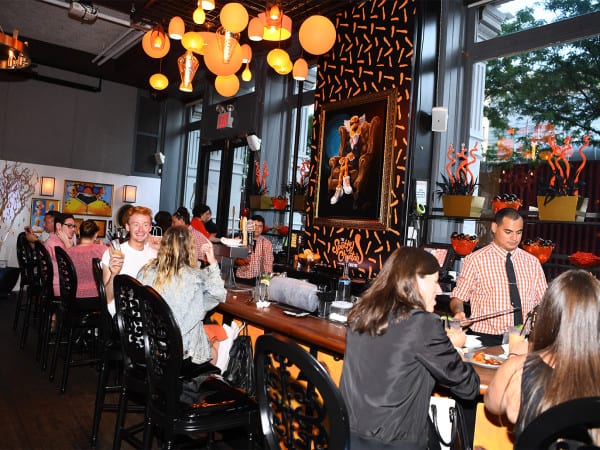 The Spotted Cheetah, a Cheetos pop-up restaurant that opened in New York City's Tribeca neighborhood Aug. 15-17 at the close of Restaurant Week, is the latest in a series of activations designed to extend the Cheetos brand experience beyond just digging into a bag of the crunchy cheese puffs. When a product has been around...