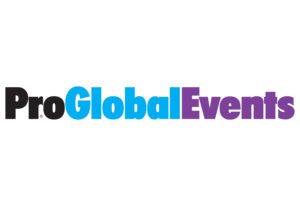 CORE CAPABILITIES: ProGlobalEvents is a full-service experiential marketing agency providing live, hybrid and digital experiences to leading brands. XtendLive is our immersive 3D digital platform that provides an unmatched impromptu networking capability.
KEY FEATURES: Choose from adaptable templates or let your imagination run wild with a completely custom design. Layer in a wide range of functionality for rich, in-depth experiences. We offer a full turnkey solution and can integrate with existing applications. Full functionality is provided from registration to analytics.
ATTENDEE ENGAGEMENT TOOLS: Attendees can explore and choose their own journey as they are placed into a 360 degree 3D world where they feel like they are inside the experience. Attendees can create impromptu 1:1 or group text and video chats through proximity or affinity filters. This new feature is a game changing experience for virtual events.
ANALYTICS CAPABILITIES: An abundance of user behavior can be tracked within the environment. This data can be viewed in real-time or post-event with customizable reports.
PRICING: A new self-service version will be released soon that brings the power of large custom projects to an extremely affordable level for any organization. An unlimited number of events can be customized and deployed quickly with an annual license.
CLIENT LIST: Partial list: Logitech, NICE, Renesas, Red Hat, Ping Identity, Masonite, EFI, Rapid Recon
CLIENT CASE STUDY SNAPSHOT: We hosted Logitech's annual global sales conference which featured over one thousand employees from more than 50 countries. Highlights included dozens of training videos, meetings and special guests such as Magic Johnson and DJ Jazzy Jeff. Attendee satisfaction at 97% was the highest ever recorded for a Logitech virtual event.
ONE CLIENT TESTIMONIAL: "Our attendees were amazed by our virtual global sales conference and the positive feedback was unprecedented. This event definitely set a new standard for future virtual experiences." – Head of Global Events, Logitech
---
CONTACT INFORMATION: