Ah… Mindfulness. That peaceful state of being in the present, tapped into life's quiet realms, free from worry about tomorrow or what to serve for dinner tonight. While mindfulness has traditionally been the purview of Buddhist monks and yoga practitioners, it has more and more entered the American mainstream. Event marketers have taken notice and included elements of mindfulness into recent activations.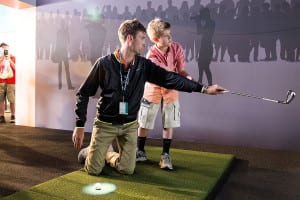 Take Delta Air Lines, for instance. While many activations are designed to energize and excite, Delta's interactive installation at the TED 2015 Conference, which took place March 16-20 in Vancouver, Canada, had the opposite intent—to slow people down as a way to enhance their productivity. The installation, inspired by TED speaker Pico Iyer and his book, The Art of Stillness, exemplified Delta's strategy to position itself as an innovative and progressive airline to business travelers, and a less commercial way to connect with the conference's super-influential attendees.
The glass and mirrored Stillness in Motion installation was covered in an architectural skin that evoked calm and serenity from the outside and allowed passersby to see what was happening within. Before entering, visitors received a small white heartbeat orb, a central element of the experience. After taking a seat and placing their hands on heart-rate sensors, for two minutes the space illuminated and pulsed with light, sound and abstract images that created a relaxing environment during which their heart rate decreased. Their lowest heart rate was recorded on the orb, which they could take with them in a Delta-branded pouch. A camera set up within the space photographed their stillest moment for social sharing. After the experience, attendees could enter Delta's productivity lounge to try out its Wi-Fi, in-seat power and the Fly Delta app.
Out of 2,000 TED attendees, about 800 visited the installation. Of those, 95 percent tweeted about the experience. "Our goal was to create an activation that was interesting to people, an experience they would enjoy and talk about and associate with Delta," says Mauricio Parise, general manager of marketing and communications at Delta (Agency: MKG, New York City).
Chobani in June executed a grassroots campaign that encouraged people to take a break—and flip open one of its new Peanut Butter Dream, Strawberry Summer Crisp or other tasty Flip yogurt packs. The integrated effort launched on June 3, National Break You Make Day, and continued throughout the month, leveraging research on America's break time behaviors, celebrity and influencer participation, grassroots and field marketing, in-store assets and free Flip samples to raise awareness for Flip and the positive impact that results from small moments of self-solitude.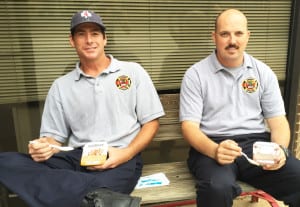 The effort was the first physical activation around Chobani's Love This Life campaign, a creative platform that launched in May centered on the benefits of natural living that ties to the brand's all-natural products. National Break You Make Day sprang from research conducted by the company that revealed that most Americans are in need of a break.
"We're putting a stake in the ground for better, more satisfying snacking," says Peter McGuinness, cmo at Chobani. "It's an important occasion to step back, take a break and give yourself a really good food that's also good for you."
(Agencies: Weber Shandwick, Chicago; Opperman Weiss, NYC; GMR, Los Angeles; MARS, Detroit)
For golfers, giving themselves something really good typically involves a winning golf swing and sinking a two-foot putt. And to be able to do that, a winning mindset is a must, a fact that American Express capitalized on to connect with attendees at the U.S. Open golf championships at Chamber Bay Golf Course in University Place, WA.
"We know through our research and insights from our consumers that golfers are interested in improving their game," says Michele Carr, director-sports sponsorships and strategy at American Express. "We wanted to service the fans by providing a different angle to improving their game, and thus the mind game was born."
Nearly every aspect of the American Express Championship Experience, on-site and digitally, focused on how to achieve a winning mentality. On-site the Mind Game Studio featured live appearances and advice from Drs. Bob Rotella and Gio Valiante on how to improve mental focus. Fans went through a Mind Game Training series of online games and 10 videos with tips to help improve their focus, perseverance and reaction times on the course. The Trackman Swing Zone, a professional-grade swing analysis tool, this year was modified to challenge fans' mental toughness with staged distractions that mimicked challenges faced by the pros. A Find Your Focus photo op gave fans the chance to capture and share a GIF of their swing and the words that inspire them to play their best (Agencies: Momentum, PMK*BNC, Digitas, Mindshare, NYC; Wasserman Media Group, Los Angeles).
This story appeared in the August 2015 issue