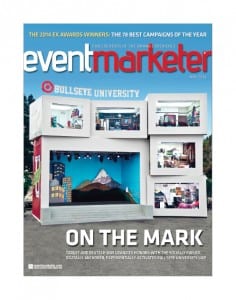 It's ironic that an industry built on the idea that it can cut through the clutter of traditional marketing is becoming a pretty cluttered space in its own right. But that's what happens when you become successful—everybody wants a piece.
And so in our annual special review of the year's top event campaigns, our judges meticulously sifted through more than 850 event programs submitted across 26 categories to find those experiences that not only broke through the clutter, but also broke the mold. And in the process, moved the industry forward.
Here, we offer our digital guide to the 2014 Ex Awards–the best campaigns of the last 12 months. Each Ex winner is profiled and each campaigned summarized, and then we highlight some of the standout elements: which trends were put into play, what measurable results were generated and how the overall campaign played out. You can search by category, or peruse through the whole lot. You'll also find links to sizzle reels from many of the campaigns, all of which are available on our Ex Awards Playlist on the Event Marketer YouTube Channel. We hope you'll check it all out, and share with colleagues and friends.
Congratulations to all of this year's Ex Awards finalists and winners. Keep it up—we're watching you.
—Jessica Heasley, Group Editor
The 2014 Grand Ex Award
Campus Connections: Target and Deutsch push the boundaries of college marketing with the Grand Ex-winning Bullseye University Live 
Over the last few years, no retailer has embraced experiential marketing like Target. The company has wired live experiences throughout the entire marketing mix, threading engagement into everything it does. From sponsorships and grassroots marketing to guerrilla efforts and beyond, the programs are simultaneously national and local, in-store and out—and amplified online and offline.
It's always about big ideas, big activations and big results. "If it's not remarkable, it will be invisible," says Dan Griffis, the company's vp-experiential marketing and alliances.   … Continue Reading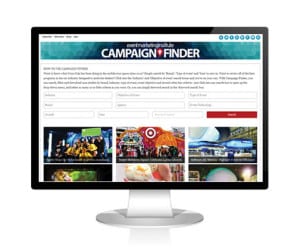 Subscribe to Campaign Finder, the world's first experiential marketing case study search engine, and get access to the world's first experiential marketing case study search engine. Campaign Finder gives you unlimited access to a growing database of more than 1,000 award winners and best-in-class case studies for your brainstorming session, CMO pitch, team meeting and more. Search, filter and download case studies by brand, category of business, type of event, event objective and other key criteria.