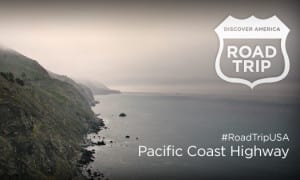 Brand USA, a public-private organization that promotes international travel to the U.S., on Feb. 27 launched a new five-month experiential marketing campaign centered on a quintessential American theme—the road trip. The organization is sending 10 influencers from around the globe, mostly travel bloggers, on road trips around the country, tasking them with writing daily blog entries, photo posts—all to add sharable social and digital content to discoveramerica.com, Brand USA's consumer-facing site.
Each influencer is being paired with a Brand USA community manager (travel ambassador from that influencer's country). The goal: to introduce travelers to both iconic and lesser-known attractions, but also, to squash any preconceived ideas on how to get around the country—things like whether you need a passport to travel state to state, which Brand USA has found is a common concern among foreigners. The campaign wraps in late July.
Each trip shares a commonality with the local market of the influencer assigned—German influencers will take a tour of the Craft Beer Trail (Montana to Arizona), while South Korean influencers will check out the Texas BBQ Trail. Other trips include Route 66: Chicago to Los Angeles, Great River Road (Mississippi River), The Oregon Trail, the New England Coast and the Atlantic Coast. The first road trip with an influencer from Tokyo, Japan, is targeting the Pacific Coast Highway.
For the campaign, Brand USA is unveiling a new Discover America Google Maps platform where consumers can explore these road trips, save and plan their own journeys, and share their own experiences. They will later be able to pin their favorite points of interest on the map and view other traveler's images. Those who share their personal itinerary on social media will unlock a free music download of a road trip playlist, created in partnership with Spotify and Warner music.
"Because digital is great for storytelling, we felt we could create an ownable platform that will extend long after the campaign is over," says Jiri Marousek, director-digital marketing at Brand USA. "We don't necessarily want to convince every consumer in the world to come to the U.S. and rent a car and take a road trip; we're looking at this more as a way to create a narrative that's aspirational and connect a lot of these off-the-beaten path destinations with major points of entry into the U.S., like Los Angeles, New York or Chicago." Agency: Geometry Global, New York City.