Posts tagged with 'Reebok'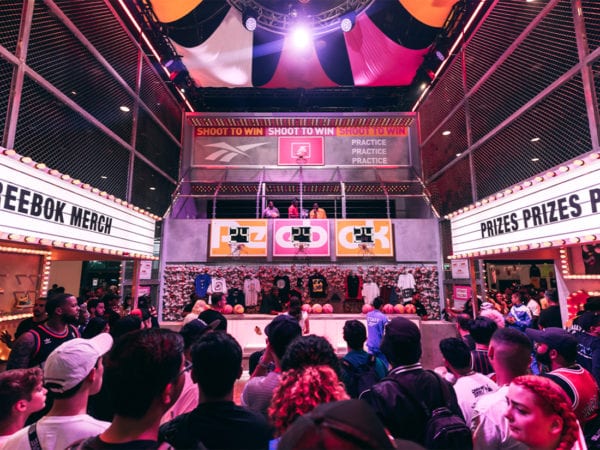 ComplexCon Long Beach is about hype, but for its booth at the inaugural ComplexCon Chicago, July 20-21 at McCormick Place, Reebok wanted to do more than create a momentary engagement. Aiming for maximum dwell-time, Reebok nixed the "drops" and activated a 23-foot-tall SuperShot Challenge basketball game (like Pop-A-Shot) designed to engage its 18-25 target in...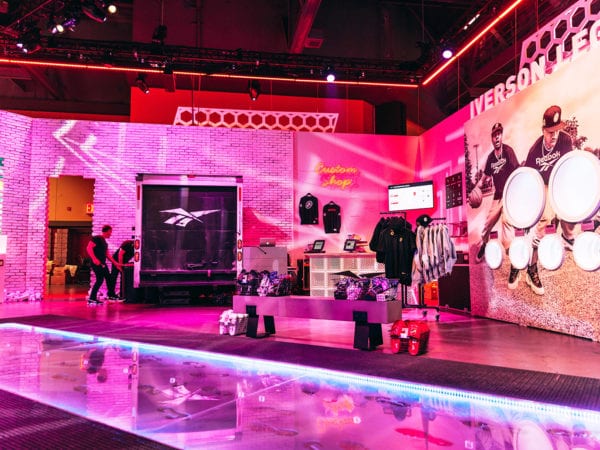 With its steal-worthy product drops out of a box truck built into the exhibit, bright a/v concepts, multisensory elements, retro colors and infusion of archival content, Reebok made a bold debut at ComplexCon, the annual event for sneakerheads and hypebeasts put on by media platform Complex, this year Nov. 3-4 in Long Beach, CA. And...