Posts tagged with 'Poppi'
Poppi prebiotic soda company, which markets itself as a healthier alternative to traditional soda, this fall teamed up with Amazon Prime Video and plant-based brand Beyond Meat to disrupt the college football tailgate scene with an eco-conscious sampling activation tied to The Tailgate Tour traveling fan engagement platform. And while the brand was targeting 18-...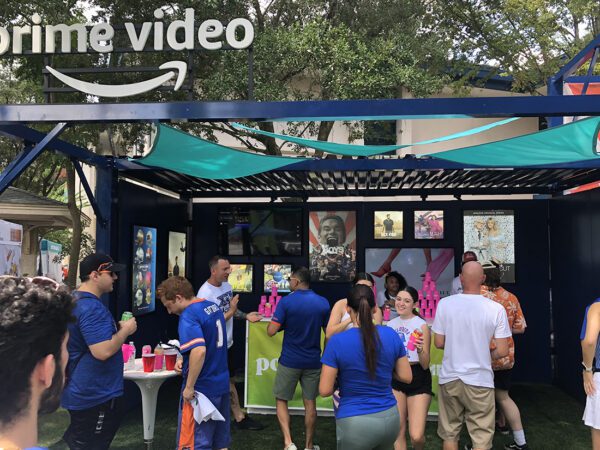 Amazon Prime Video is disrupting the college football tailgate scene with unexpected partners and a "socially conscious" experience as part of the 22-year-old traveling event platform, The Tailgate Tour. The brand's Prime Video Pop-Up Tailgate Experience launched Sept. 11 at the Washington vs. Michigan game, and will activate every Saturday offering gamegoers a healthier pre-game...