Posts tagged with 'March Madness'
Even the world's most recognized brands need an awareness lift when it comes to introducing new products or formulas. Such was the case for Coca-Cola as it headed into the 2023 NCAA Men's and Women's Final Four tournaments to spread the word and drive trial for its recently revamped Coke Zero Sugar and Powerade recipes....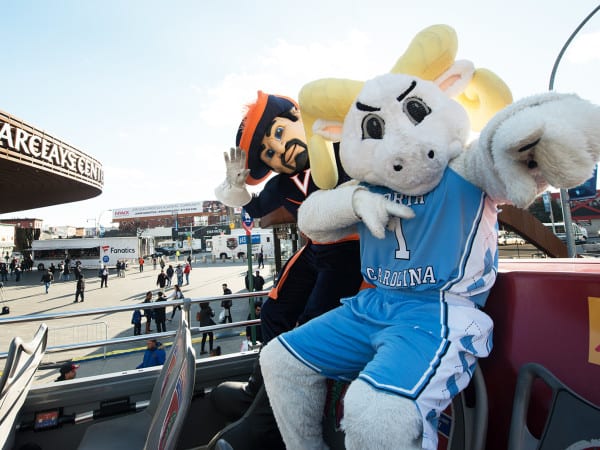 "March Madness" has never been a misnomer, but from March 6-9, the Atlantic Coast Conference's (ACC) crew of 15 wacky mascots upped the ante with an experiential tour through New York City and Brooklyn. From crossing off quirky bucket list items to entertaining hoops fans atop a branded double decker bus, the mascots executed a...