Posts tagged with 'Ben & Jerry's'
Not one to shy away from a creative stunt, Ben & Jerry's for the launch of its low-calorie Moo-phoria ice cream created a human "claw" arcade game. The Feb. 7 activation at Winter Garden at Brookfield Place in Manhattan, involved a five-foot-high inflatable pint of ice cream, climbing apparatus and a pit filled with pillows...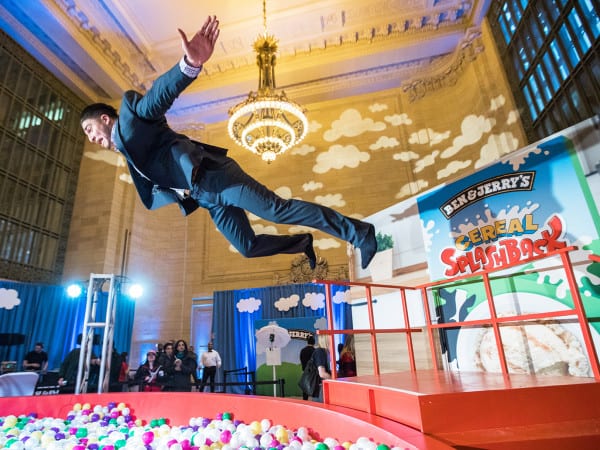 Ice cream brand Ben & Jerry's on March 7, which happened to be National Cereal Day, created a splash of sorts with a pop-up stunt in New York City's Grand Central Terminal. The idea was to promote its new lineup of Cereal Splashback flavors—Fruit Loot, Frozen Flakes and Cocoa Loco, which are inspired by the...